Website

Geragos & Geragos




Name

Mark Geragos





Role

Lawyer




TV shows

Anderson Cooper 360°






Full Name

Mark John Geragos




Born

October 5, 1957 (age 58) (

1957-10-05

)

Los Angeles, California, U.S.




Alma mater

Haverford College Loyola Law School




Occupation

criminal defense lawyer




Spouse

Paulette (Kassabian) Geragos




Books

Mistrial: An Inside Look at How the Criminal Justice System Works...and Sometimes Doesn't




Education

Haverford College, Loyola Law School




Similar People

Scott Peterson, Laci Peterson, Sharon Rocha, Anderson Cooper, Martha Stewart




Profiles




Twitter
Famed lawyer mark geragos on zimmerman arrest
Mark John Geragos (born October 5, 1957) is an Armenian-American criminal defense lawyer. Clients that he has represented include Michael Jackson, actress Winona Ryder, politician Gary Condit, Susan McDougal, and Scott Peterson. He was also involved in the Whitewater controversy. Geragos represented suspended NASCAR driver Jeremy Mayfield; Paul and Kulbir Dhaliwal, two brothers injured after a tiger escaped in San Francisco Zoo; and musician Chris Brown, who pleaded guilty in the assault of his then girlfriend Rihanna. In addition, he assisted the family of David Carradine in the aftermath of his accidental auto-erotic death. He is considered a "celebrity lawyer".
Contents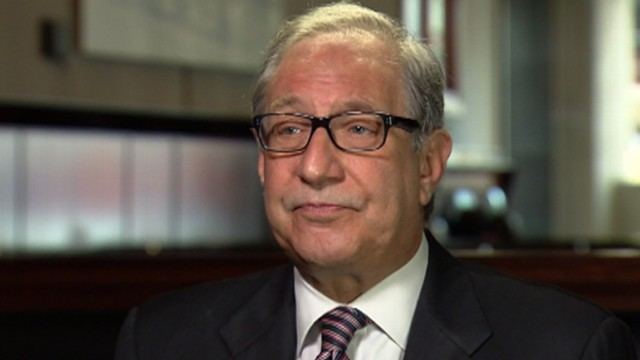 Mark geragos zimmerman lawyers like snl skit
Background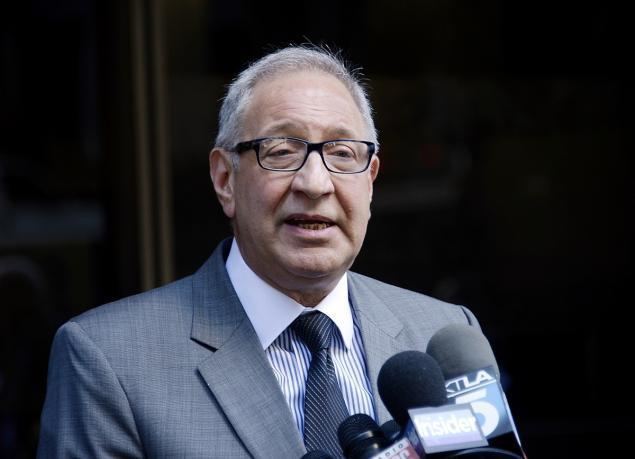 Geragos was born in Los Angeles, California. He attended high school at Flintridge Preparatory School in La Canada, CA, and graduated with honors. He received his bachelor's degree from Haverford College in 1979, double majoring in anthropology and sociology, and his Juris Doctor (J.D.) from Loyola Law School in 1982. He was admitted to the State Bar of California in 1983. Currently, Geragos is the managing partner at The Law Offices of Geragos and Geragos, a 13-person law firm in Los Angeles. Geragos handles criminal defense and civil litigation.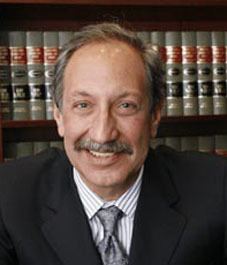 An Armenian-American, Geragos maintains his close relationship with the Armenian community. He has earned praise from the Armenian National Committee of America He serves on the Advisory Committee of Birthright Armenia, as the chairman of Armenian Bone Marrow Donor Registry, and also is involved with the Armenian religious community. He has been a member of the Armenia Fund International Board of Trustees since 2006. Geragos was one of the lead lawyers in a pair of groundbreaking federal class action lawsuits against New York Life Insurance and AXA for insurance policies issued in the early 20th century during the time of the Armenian Genocide of more than 1.5 million Armenians. The two cases settled for over $37.5 million in 2004 and 2005. The settlement was in 2009 overturned by the US Federal Court, ruling that "No Armenian American can sue foreign insurance companies for unpaid claims because the U.S. government doesn't legally recognize that an Armenian genocide occurred." Geragos represented actor Keith Carradine, actress Hayley DuMond, attorney Stephen Kolodny, designer Donna Dubrow and Lee DuMond in a class-action suit following private eye Anthony Pellicano's illegal wiretapping conspiracy and subsequent conviction.
Susan McDougal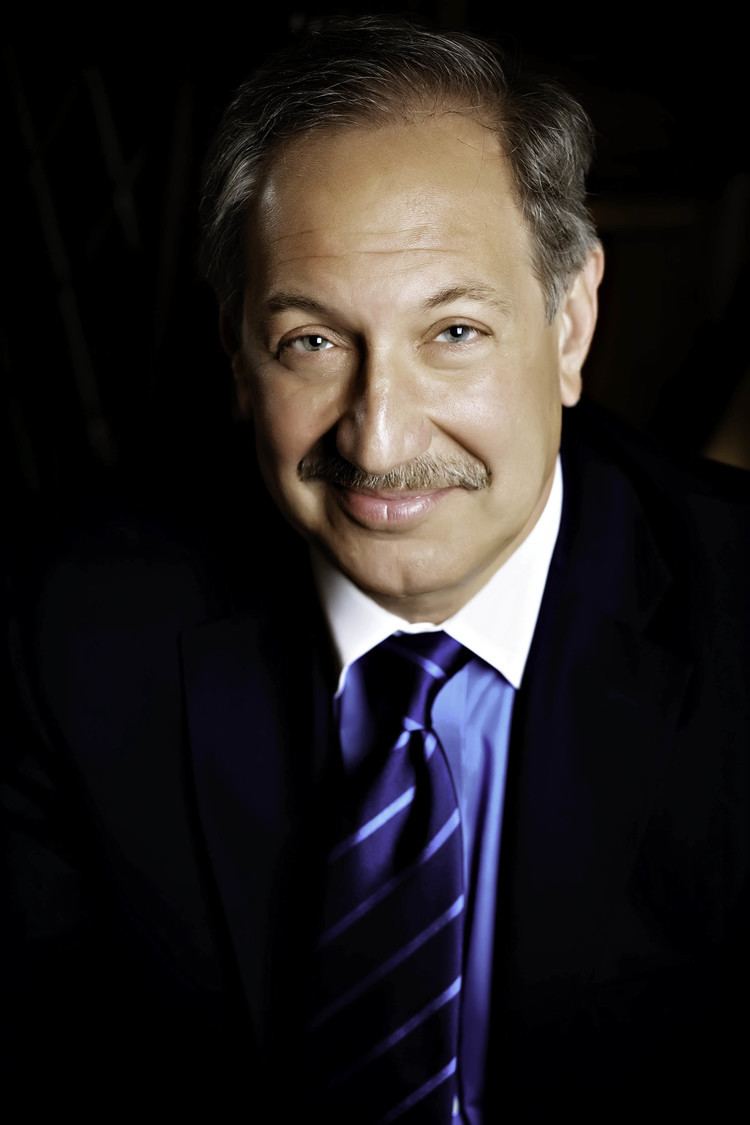 Geragos first came to national attention when he began representing convicted Whitewater figure Susan McDougal, the former business partner of former President Bill Clinton. Geragos completed his representation of McDougal by securing a presidential pardon for McDougal by President Clinton on January 20, 2001. Geragos also represented McDougal in a 12-count embezzlement trial in Los Angeles in which the jury returned a not-guilty verdict.
Winona Ryder
In December 2002, Geragos defended Academy Award–nominated actress Winona Ryder on charges of stealing more than $5,500 worth of merchandise from a Beverly Hills, California store in 2001. She was sentenced to three years probation and ordered to undergo psychological and drug counseling.
Michael Jackson and Scott Peterson
In the early stages of the Michael Jackson molestation case, Geragos handled that case as well as Scott Peterson's death penalty case simultaneously. Though he managed a busy workload since he began working as a lawyer, during this time, he was handling two of the United States' best-known cases. Geragos's "...crushingly busy calendar" in the courtroom earned him a rebuke by a judge in an embezzlement case Geragos was also trying. Ultimately, Geragos failed in both cases, as he was dropped by Michael Jackson and Scott Peterson was found guilty and sentenced to death. On April 26, 2004, Michael Jackson removed Mark Geragos as his attorney, replacing him with Thomas Mesereau. In a public statement provided by his spokesperson Raymone Bain, Jackson stated, "It is imperative that I have the full attention of those who are representing me. My life is at stake..." suggesting that Geragos may not have had enough time to handle his case because of Geragos's workload. Geragos, for his part, later said he was dismayed to see Jackson climb atop a sport utility vehicle to the cheers of his fans after leaving the Santa Barbara County, California courthouse in January 2004 when he was first arraigned on the initial complaint. Geragos's co-counsel Benjamin Brafman also expressed disapproval of Jackson's actions. "Although [in January] the lawyers explained the behavior as 'Michael being Michael,' " The New York Times reported, "they are said to have privately expressed consternation at the display of frivolity in the face of serious charges."
Greg Anderson
In 2006, Geragos was back in the headlines for representing Greg Anderson, the personal trainer of Barry Bonds. On July 5, 2006, Anderson was found in contempt of court by U.S. District Judge William Alsup, who jailed Anderson for refusing to testify before a federal grand jury investigating perjury accusations against Bonds. Geragos announced he would file an appeal based on his assertion that the subpoena to testify violated Anderson's July 2005 plea bargain agreement in the Bay Area Laboratory Co-operative case. Anderson was to be held until he agreed to testify or the grand jury's term expired. Geragos has said his client would not testify. The grand jury expired on July 20, 2006, and Anderson was released from prison two weeks later. On August 28, 2006, Anderson was again found in contempt of court for refusing to testify before a newly convened grand jury and sentenced to prison. Anderson was freed on October 5, 2006 after an order from the Ninth Circuit Court of Appeals found that the trial judge had committed legal errors. Anderson was sent back to jail on November 16, 2006.
Others
In other cases, Geragos won dismissal of all alcohol-related counts against former President Clinton's brother, Roger Clinton, Jr. In early 2006, Geragos won the dismissal of a prostitution charge against film director Lee Tamahori.
Geragos was the attorney for Cameron Brown, accused of murdering his four-year-old daughter by throwing her off a Rancho Palos Verdes cliff. The twelve-week trial ended in August 2006 without a verdict. The jury deliberated for over nine days but was hopelessly deadlocked and a mistrial was declared by Judge Mark Arnold of the Torrance Superior Court. The case was retried in the fall of 2009 by an associate at Geragos's firm. The second trial also ended with a hung jury. A third trial saw him convicted.
In December 2007, Amphit Dhaliwal and Kulbir Dhaliwal, the two survivors of the tiger attack at the San Francisco Zoo, hired Geragos to represent them against potential criminal charges and in anticipation of filing a lawsuit against the zoo. Despite pressure from city officials, the local police inspector made it clear that there were no grounds for filing criminal charges against the Dhaliwal brothers related to the tiger attack. Geragos filed a federal suit against the Zoo and the City of San Francisco for violation of the Dhaliwal brothers' civil rights, including the Dhaliwals' being subject to search and seizure without probable cause, and for intentional infliction of emotional distress. Geragos settled the civil suit in the early phase of the court process for $900,000.
In 2008, he joined the defense of Japanese businessman Kazuyoshi Miura, but Miura committed suicide before his trial.
On February 8, 2009 he brought Chris Brown to surrender to the LAPD. Later Brown was arrested, and his court date was set to be on March 5, 2009. Geragos and Brown attended the court date, but did not plea and asked for arraignment until the next court date, April 6, 2009. On June 22, 2009, Brown pleaded guilty to one count felony assault and was sentenced to 5 years probation and 6 months community service.
He also represents Kesha in her lawsuit against Dr. Luke.
Legal commentary
Geragos occasionally appears as both guest and legal commentator on the Today show, Good Morning America, 60 Minutes, Anderson Cooper 360°, On the Record w/ Greta Van Susteren, and has appeared a number of times on Larry King Live, including its 20th anniversary show.
In addition to his role on CNN through Anderson Cooper 360°, Mark Geragos and Sunny Hostin host a legal program entitled "Making the Case". "Making the Case" airs Monday nights on CNN at 10:30pm.
Media appearances
Geragos has made multiple appearances on the Adam Carolla Show since 2013, usually giving commentary on whatever is the top legal issue in pop culture. He guest-hosted for Carolla in April 2014 while Carolla was shooting his independent feature film Road Hard. Geragos filled in for Dr. Drew Pinsky and co-hosted with Carolla in March 2015 on "The Adam and Dr. Drew Show," another podcast that airs on Carolla's Carolla Digital Network.
In June 2015, it was announced that Geragos would co-host a podcast with Carolla that would be a part of Carolla Digital. The show is called "Reasonable Doubt" and features Carolla and Geragos discussing issues in society including the law, from Geragos' viewpoint as a civil and criminal defense attorney. The show debuted on July 25, 2015, and new episodes debut every Saturday.
Awards
1999 – Trial Lawyer of The Year by the Los Angeles Criminal Courts Bar Association.
1999 – Jerry Giesler Memorial Award for Trial Skills, Judgement & Dedication.
2001 – Humanitarian of the Year by the Mexican American Grocers Association.
2004 – Professional of The Year by the Armenian Professional Society.
2005 – Consumer Attorney of the Year by the Consumer Attorneys of California.
2006 – Attorney of the Year by the California Lawyer magazine.
References
Mark Geragos Wikipedia
(Text) CC BY-SA