Born

December 29, 1939 (age 24) Wamba, Haut-Uele District (

1939-12-29

)

Name

Marie-Clementine Nengapeta




Venerated in

Roman Catholic Church

Died

December 1, 1964(1964-12-01) (aged 24) Isiro, Haut-Uele District

Similar

Pope John Paul II, Pope Francis, Pope Benedict XVI
Blessed Marie-Clémentine Anuarite Nengapeta (December 29, 1939 – December 1, 1964) was a member of the Holy Family Sisters in Bafwabaka, Belgian Congo, respectively Republic of the Congo (Leopoldville) (now the Democratic Republic of the Congo). She was killed during Congo's civil war at the Simba revolt in 1964 by a soldier, Colonel Pierre Colombe, when she resisted his attempted rape. She was Beatified on August 15, 1985 by Pope John Paul II during his visit to Africa. She was the first Bantu woman elevated to the altars. Her memorial is 1 December.
Contents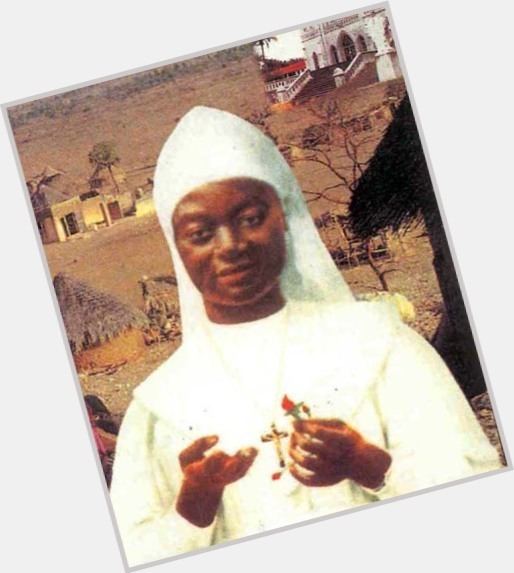 Life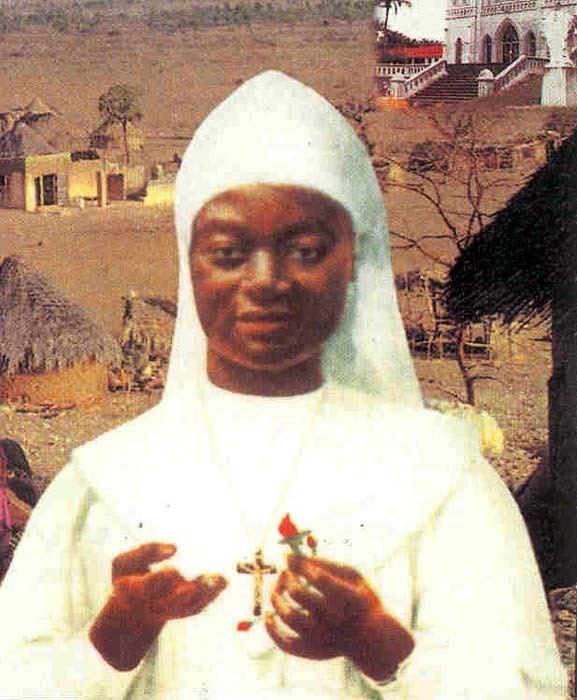 Anuarite was born in Wamba (D.R. Congo) on December 29, 1939. She belonged to the Wabudu tribe. Her father's name was Amisi Batsuru Batobobo and her mother's Isude Julienne. After having six daughters-Anuarite was the fourth one-her father, a former soldier, dismissed his wife in order to take another wife by whom he might have a son. Anuarite's parents were heathens. Nevertheless, her mother was baptized the same day she was in 1945. Anuarite's baptism name was Alphonsine. It seems she was even baptized twice simply because her original certificate of baptism was lost.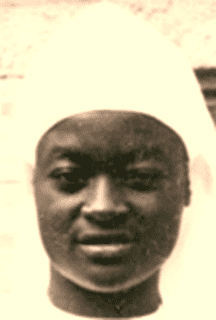 Anuarite was of the Babudu tribe, born in Wamba, and passed all her religious life in Bafwabaka, the first mission in that area. At birth, she received the name of Nengapeta, which in the language of the Babudu means, "wealth is deceptive."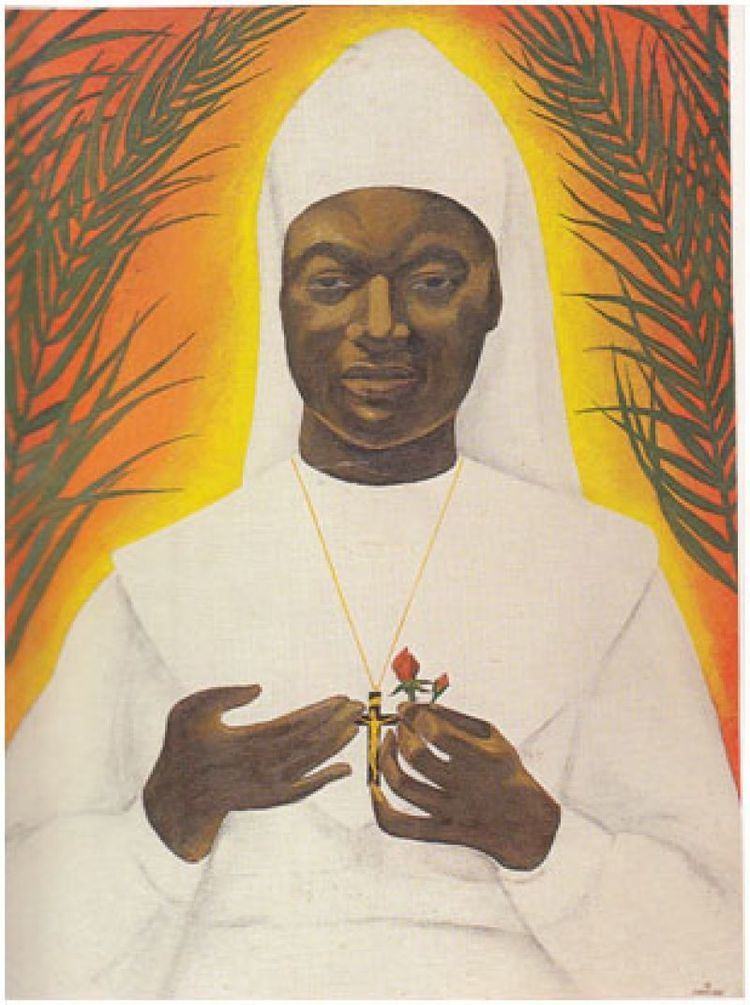 When she started primary school she was registered by error with the name Anuarite. That was the name of her sister. In her language the name meant, "I laugh to myself about war." At baptism, she received the name of Alfonsina. One day, Léontine Anuarite took her little sister Nengapeta Alphonsine to register for school. The Belgian sister who received them perhaps unaware of African ethnology and philology or absent-minded, signed the little girl up as Alphonsine Anuarite.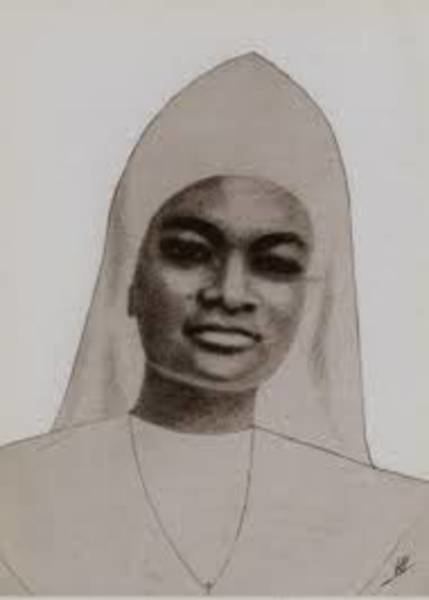 Despite the reservations of her family, Anuarite entered the convent of Holy Family Sisters in 1959 and took the name Sr. Marie-Clementine. Sr. Marie-Clementine devoted herself to serving others and working to make life more humane and happy for those in her care.
Death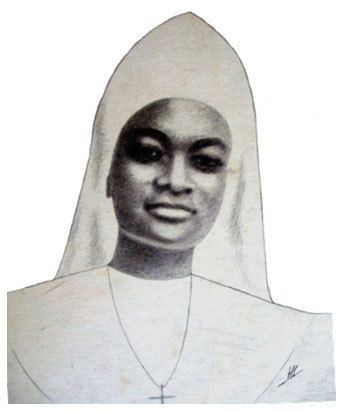 In 1964, a rebellion broke out across the country. The Simba rebels opposed westerners but also indigenous monks and nuns because they suspected them of cooperating with foreigners. Simba rebels stormed her convent and attacked many of the sisters. St. Marie-Clementine was killed during the assault. Between the blows she had the strength to say to her attacker: "I forgive you for you know not what you are doing." She was beaten and bayoneted and then shot to death by Simba rebels on December 1, 1964.
Beatification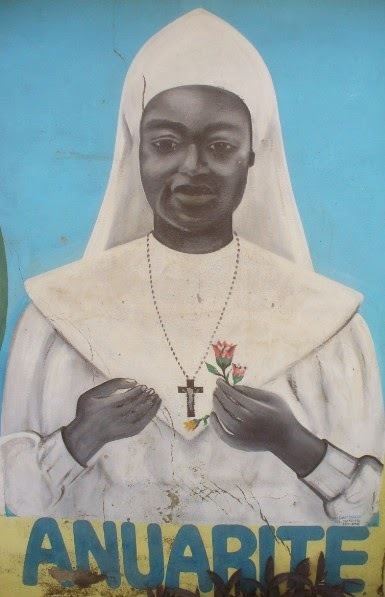 Sister Marie-Clementine was beatified on August 15, 1985 by Pope John Paul II during his visit to Zaire. To the left of the altar sat the elderly parents of Nengapeta Alphonsine Anuarite, who at 23, as Sister Marie Clementine, chose to die rather than submit to the forcible violation of her vow of chastity. Before a hushed assembly, John Paul recounted that the martyred nun had, "like Christ," pardoned the soldier who assaulted her. Then he added, "And I too forgive her killer with all my heart, in the name of the entire church." The man, educated by missionaries, had asked publicly for the Pope's healing words. She was the first Bantu woman elevated to the altars.
Legacy
Her act of forgiveness and faith during terrible violence has been a deep source of inspiration for her sisters and many of the Congolese people trying to recover from years of suffering.
The Anuarite Woman of Courage Prize
The Anuarite Woman of Courage in the DRC Prize was established in 2009. The Anuarite Woman of Courage Prize is named after Sister Marie-Clementine Anuarite Nengapeta to honor her courage, sacrifice and strength. The prize is meant to recognize and honor the vital contribution of women to the development of democratic society in the Democratic Republic of Congo. Each year, a cash prize is awarded to a Congolese woman who, through courage, hard work, perseverance and community service, has helped make her country a better place.
The Woman of Courage Prize is organized by Embassy Kinshasa in partnership with the Ministry of Culture and the Arts, the Ministry of Gender, Family and Children, First Lady Olive Kabila and her NGO Initiative Plus, the International Women's Club, and UNESCO. The inaugural prize was awarded to Bernadette Muongo of Goma for her work in conflict resolution and helping survivors of Sexual and Gender-Based Violence in the Eastern DRC.
References
Marie-Clémentine Anuarite Nengapeta Wikipedia
(Text) CC BY-SA