Name

Mariano Akerman








Mariano Akerman, Paintings 1986-90
Born in Buenos Aires in 1963, Mariano Akerman is a painter, architect and art historian. Working as a researcher and a lecturer, Akerman also develops educational activities that encourage free expression and communitarian involvement of participants while considering their cultural background.
Contents
Akerman studied at the School of Architecture of Universidad de Belgrano (Argentina), completing his formation with a prized graduation project on modern architecture boundaries and space (1987). Abroad from 1991 onwards, he received a British Council Grant to research the artwork of Francis Bacon at Marlborough Fine Art and the Tate Gallery in London. Akerman is author of The Grotesque in Francis Bacon's Paintings (1999) and "Bacon, Painter with a Double-Edged Sword" (2012).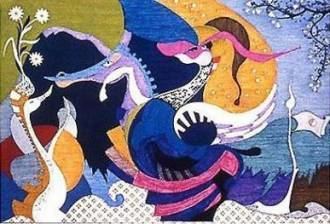 In Asia, Mariano Akerman developed the educational series of conferences The Belgian Contribution to the Visual Arts (2005), In the Spirit of Linnaeus (2007), Discovering Belgian Art (2008-9), Raisons d'être: Art, Freedom and Modernity (2010), German Art (2010), and The Gestalt Educational Program (2011).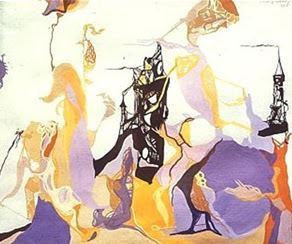 In the American continent, the series of lectures Art and Identity (2013) includes a conference devoted to Bacon's idiosyncratic imagery—"To be and not to be."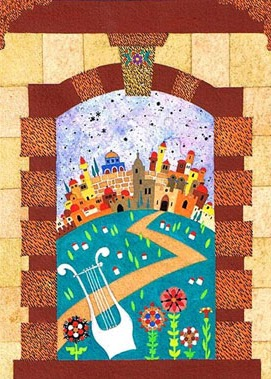 Specializing in Visual Communication, Akerman lectures on modern art at institutions such as the Museo Nacional de Bellas Artes in Buenos Aires, the National Museum of the Philippines in Manila, the Star of Hope School in Taytay, the National College of Arts in Lahore, the Quaid-i-Azam University in Islamabad, UNIRIO and the Pontifical Catholic University of Rio de Janeiro.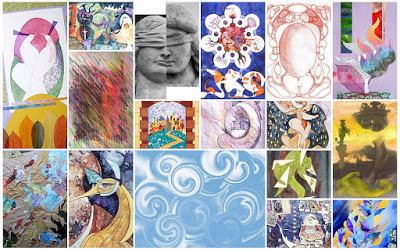 Exhibitions
1986 RG Gallery, Buenos Aires
1988 University of Belgrano, Buenos Aires
1989 Bank of Boston Cultural Foundation, Buenos Aires
1990 General San Martin Cultural Centre, Buenos Aires
2005 National Museum of the Philippines, Manila
2005 Total Gallery, Alliance Française, Manila
2010 Residence of Belgium, Islamabad
2016 Alcazar–Copacabana, Rio de Janeiro
Remarks
"I don't paint what one sees, I paint what I feel. Rather than being a camera. I prefer to be myself. A camera reproduces appearances, which are just an aspect of the reality that surrounds us. Instead of looking outwards, I look inwards. My pictures are inner constellations and they involve one's associative imagination" (2005).
"The artist needs to create a new reality and not merely mimic the existing. [...] Sometimes talking about art is as necessary as it is dancing to architecture" (2008).
"I think of myself as a bridge between various cultures and traditions. [...] Imagine a world which is uniform. Would you like to live in a place where all people look identical, speak the same language, do the same things and think the very same way? Such a world would be a terribly poor world. It would also be terribly boring. I am for cultural diversity. God has created a world based on diversity, not uniformity. You only have to contemplate nature for a while. There is diversity everywhere" (2008).
Lectures and Educational Activities
The Belgian Contribution to the Visual Arts, Manila and Quezon City, 2005.
Argentinean Art, Manila, 2006.
In the Spirit of Linnaeus: The Tercentenary Lectures on Science and Art, Manila and Taytay, 2007.
Discovering Belgian Art, Karachi and Islamabad, 2008, and Lahore, 2009.
Raisons d'Être: Art, Freedom, and Modernity, Islambad and Lahore, 2010.
German Art: Its Peculiarities and Transformations, Islamabad and Rawalpindi, 2010.
Shape and Meaning: The German Contribution to the Visual Arts, Islamabad, 2010.
Tradition and Innovation: Art and Architecture as Structures of Consciousness, Islamabad, 2011.
Gestalt Educational Program: Theory and Design in the Age of New Objectivity, Islamabad and Rawalpindi, 2011.
Art and Identity, Buenos Aires, 2013.
Cultural Heritage and Identity, Rio de Janeiro, 2014.
Vesalius Rio Program: Anatomy of Art, Rio de Janeiro, 2015.
References
Mariano Akerman Wikipedia
(Text) CC BY-SA