Children

Axel Joachim Jensen Jr.




Born

18 May 1935 (age 81) (

1935-05-18

)

Other names

Marianne Jensen, Marianne Stang

Similar

Died

28 July 2016 (aged 81) Oslo, Norway
Leonard cohen marianne ihlen in memoriam
Marianne Ihlen (18 May 1935 – 28 July 2016) was a Norwegian woman who was the first wife of author Axel Jensen and later the muse and girlfriend of Leonard Cohen for several years in the 1960s. She was the subject of Cohen's 1967 track "So Long, Marianne", in which he sang that she "held on to me like I was a crucifix as we went kneeling through the dark".
Contents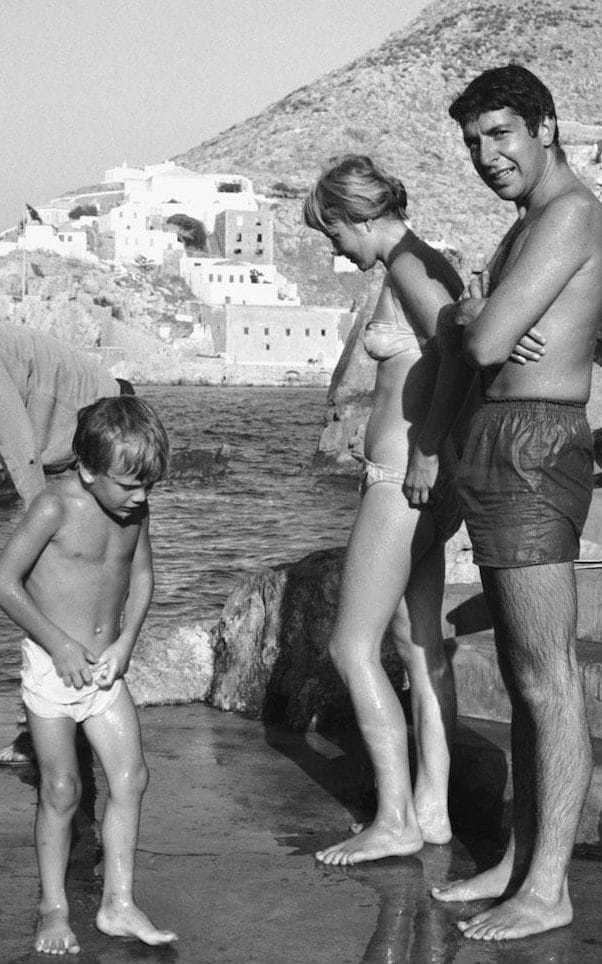 Vale marianne ihlen july 2016 so long marianne l cohen chris fatouros spiros falieros
Early life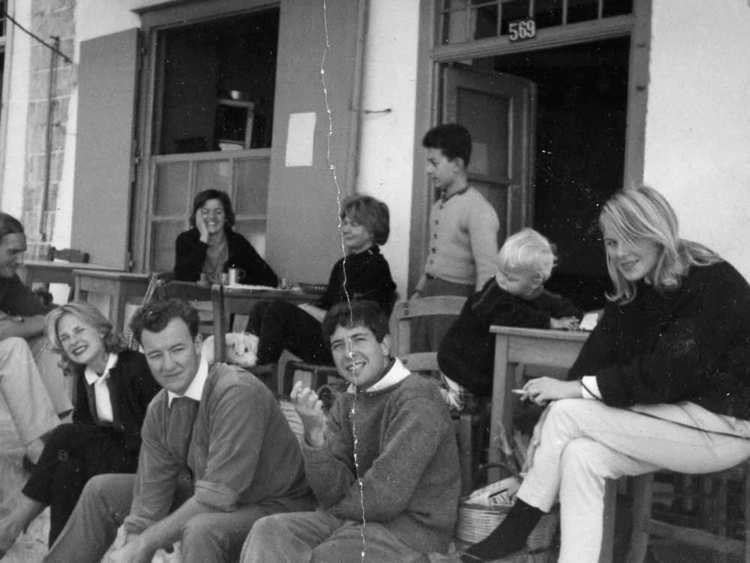 Ihlen was born on 18 May 1935 in Larkollen, Norway, and was raised in Oslo. She was the creative one of her family and wanted to become an actress. Her parents were opposed to that career choice; she lost courage and did not pursue that path but ran away.
Relationships with Axel Jensen and Leonard Cohen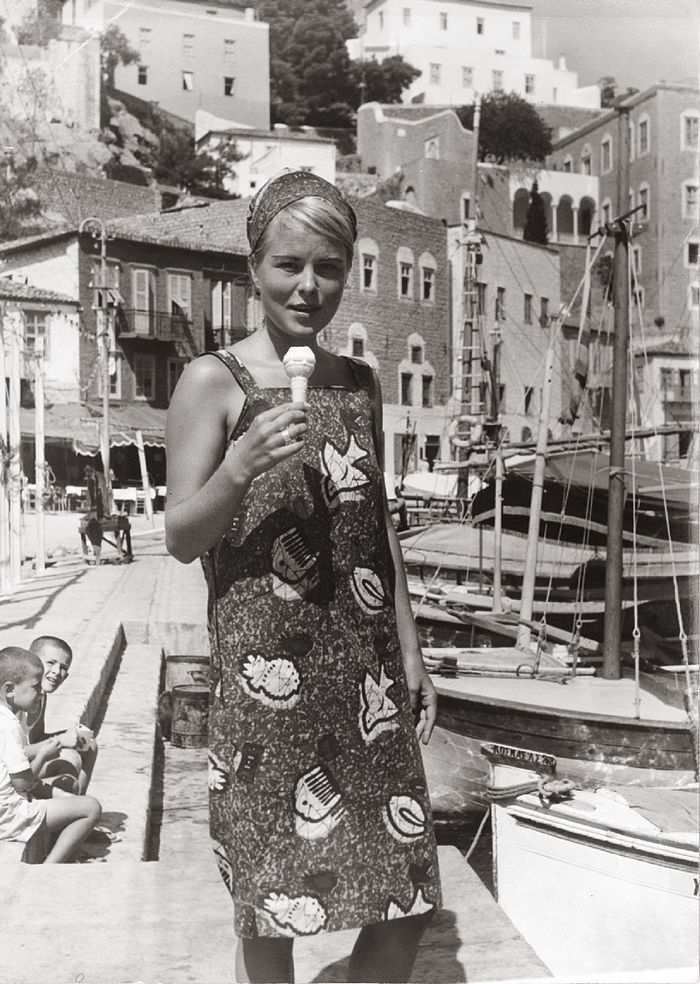 She fell in love with Norwegian writer Axel Jensen when they were both teenagers. They married, against her parents' wishes. The pair left for the Greek island of Hydra in 1958, where Jensen, already a poet and novelist, was going to write. There, they had a son, Axel Jr., and, she said, she became Jensen's "Greek muse"; she sat at his feet while he wrote and she carried the groceries up from the harbour to their home. Their home was simple with an outside toilet and electricity for only one hour in the evening and one hour in the morning. Otherwise, they used paraffin lamps.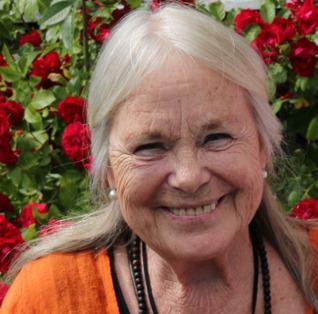 Jensen abandoned Marianne, and their son, to live with another woman. According to Marianne, she met Cohen, for the first time, shortly after she returned from a trip to Norway, only to learn her husband had abandoned her.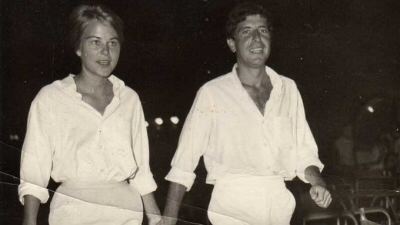 After they met in early 1960, Cohen and Ihlen began living together on Hydra; later that year, Cohen drove her to Oslo where she finalized her divorce from Jensen. For the next few years, Ihlen became Cohen's muse, inspiring him to write several songs on his first two albums, Songs of Leonard Cohen (1967) and Songs from a Room (1969). The back sleeve of Songs from a Room features a famous photograph of her at Cohen's typewriter, draped in a white towel in their simple home in Greece.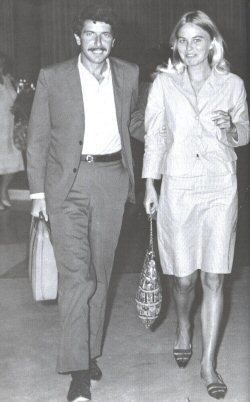 From a window in that home, Ihlen once saw a bird perched on a newly-installed telephone wire and remarked to Cohen that they looked like musical notes; she suggested he write a song about it. Bird on the Wire was the result, one of his most successful songs, with the opening lines:
Cohen wrote So Long, Marianne, when the pair broke up. According to Cohen biographer Jeff Burger, "When he left he suffered a nervous breakdown, and it was soon after this that he started to put his poetry to music.".
Later life
Ihlen married Jan Stang in 1979, worked in the oil industry, and lived in Oslo. She bore three daughters during her second marriage. In 2013 she told Norwegian newspaper Nordlys that she had been happily married for 32 years. She developed an interest in Tibetan Buddhism and spent time painting.
Illness and death
She was diagnosed with leukemia in late July 2016. Her close friend Jan Christian Mollestad contacted Cohen to tell him Ihlen was dying. Leonard Cohen penned a poignant final letter to her, writing:
Well Marianne it's come to this time when we are really so old and our bodies are falling apart and I think I will follow you very soon. Know that I am so close behind you that if you stretch out your hand, I think you can reach mine. And you know that I've always loved you for your beauty and your wisdom, but I don't need to say anything more about that because you know all about that. But now, I just want to wish you a very good journey. Goodbye old friend. Endless love, see you down the road.
She died aged 81 on 28 July 2016, in Oslo. Cohen followed her shortly after, dying on 7 November 2016.
Legacy
Kari Hesthamar, an award-winning Norwegian journalist, won one of her awards for her 2006 documentary on Ihlen. Ihlen's own memoir used Hesthamar's research. In 2012 Hesthamar wrote her own biography of Ihlen, "So Long, Marianne: A Love Story", which was translated into English in 2014.
In 2014, in a review of Lana Del Rey's sophomore album, "Ultraviolence", Alexandra Molotkow compared Del Rey's persona of surrender to Ihlen's account of her search for independence. Molotkow described Del Rey as an artist, fully in control of her career, who, paradoxically, had chosen a performing persona as a weak and helpless female, who sought to surrender to powerful men. According to Molotkow, who had just read Hesthamar's recently translated biography of Ihlen, even though Ihlen had the reality of the fantasy Del Rey shows in her videos, of the woman socially and economically reliant on a man, Ihlen has described how she became fully independent. According to Molotkow, Hesthamar's book is:
References
Marianne Ihlen Wikipedia
(Text) CC BY-SA