Years active

1983 - present

Children

Caterina De Angelis







Movies

Mia Madre, A Five Star Life, The Ignorant Fairies, We Have a Pope, Days and Clouds




Similar People




Profiles






Partner

Renato De Angelis (1999–)
Lo spazio bianco margherita buy actress
Margherita Buy (born 15 January 1962) is an Italian actress. She is a seven-time David di Donatello Awards winner and seven-time Nastro d'argento winner.
Contents
Margherita Buy at Hotel Hassler with The Leaders Club
Overview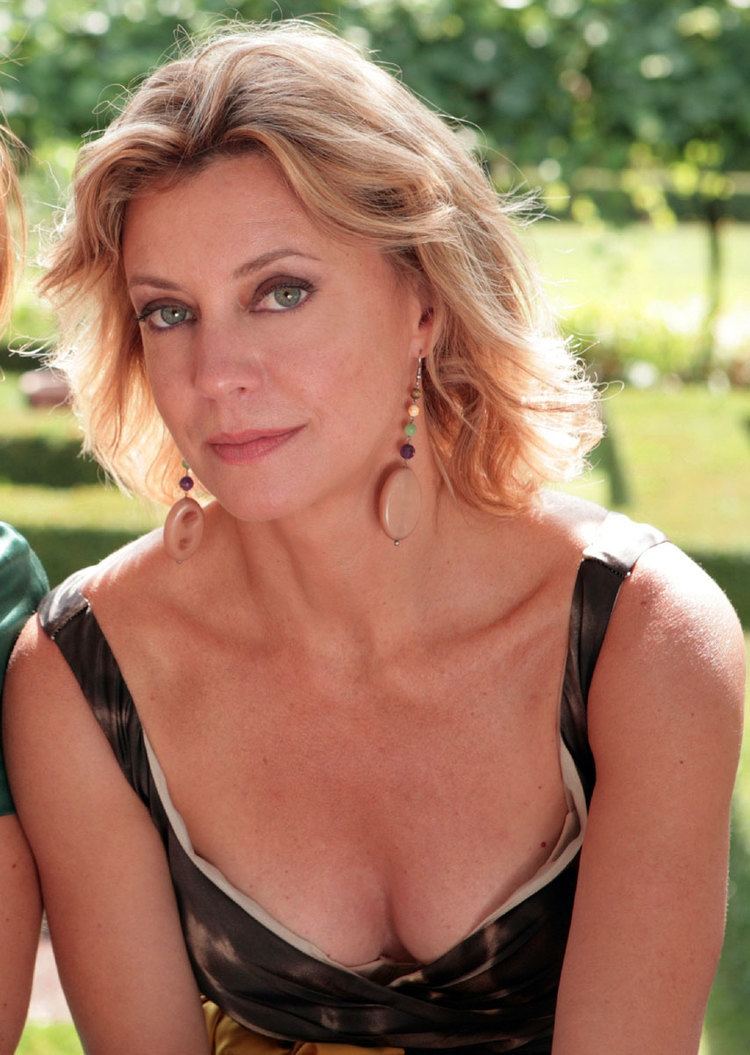 After a long period of studying at the Academy of Dramatic Arts, she made her breakthrough role in Duccio Tessari's Una grande storia d'amore (1986), which was followed by roles in Daniele Luchetti's two projects It's Happening Tomorrow (1988) and The Week of the Sphinx (1990). For the last one, she won the best performance by an actress in a leading role award at the San Sebastian International Film Festival.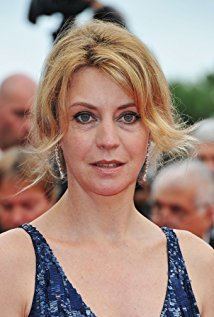 Afterwards, she played in Sergio Rubini's The Station for which she won her first David di Donatello Prize and the Silver Ribbon as best leading actress, in 1990. After The Station, she became a premier star featuring in Italian box office hits like Carlo Verdone's Damned the day I met you (1992). She teamed up again with director Daniele Luchetti for The Storm Is Coming (1992) and worked with Mario Monicelli in Looking for Paradise (1995) and Pozzessere (An Eyewitness Account).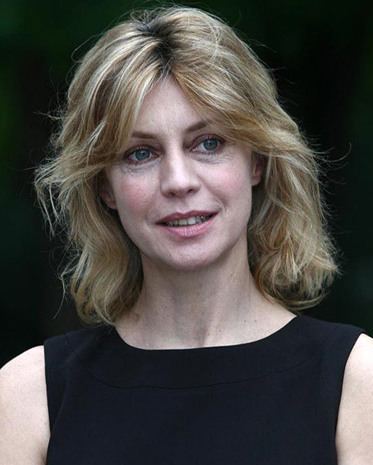 In 1994 she was directed by her husband, Sergio Rubini, in the film Prestazione straordinaria. She also formed an association with Italian director Giuseppe Piccioni, who directed her in four films: the most important being Penniless Hearts (1996) and Not of this World, which earned Margherita her second David di Donatello Award.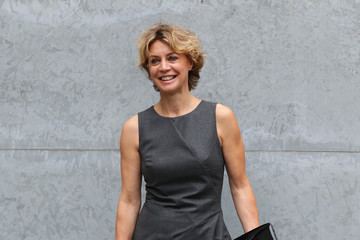 Now Margherita Buy is one of the most appreciated actresses of European cinema: Ferzan Özpetek's The Ignorant Fairies, in which she portrayed a widow who discovered her husband had been having an affair with a man for the last seven years won her a Silver Ribbon as best lead. Cristina Comencini's The Best Day of My Life won her another Silver Ribbon, this time as best supporting actress. Paolo Virzì's Caterina in the Big City won her third David and her third Silver Ribbon as best supporting actress. For her work in Giovanni Veronesi's Manuale d'amore she won her fourth David di Donatello.
Her performance in I giorni dell'abbandono by Roberto Faenza earned her the Golden Graal for best performance by an actress in a drama. Il caimano by Nanni Moretti, shown at the 2006 Cannes film festival, gave her the Ciak d'oro 2006 award as best lead actress.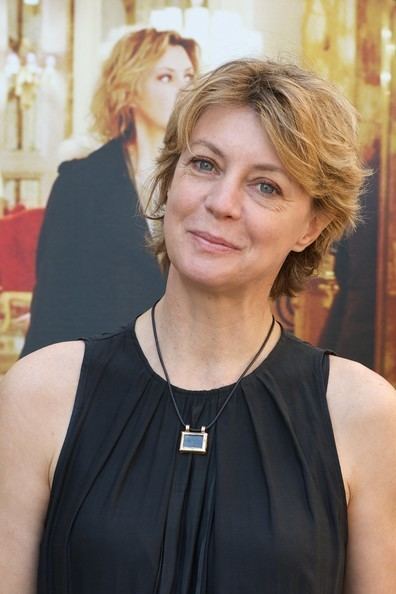 In October 2006, she starred in the new release, La sconosciuta, by Academy Award winner Giuseppe Tornatore and in December she starred in Alessandro D'alatri's Commediasexy.
Personal life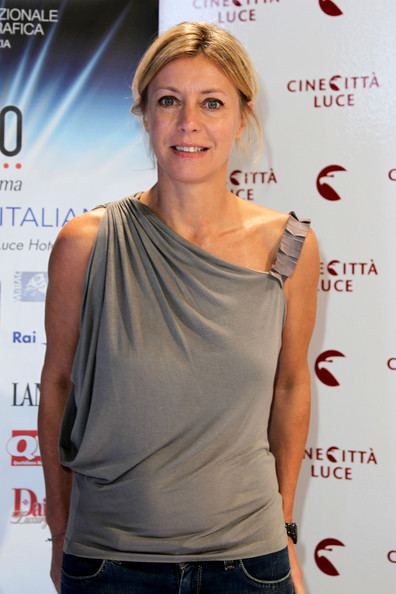 Her 1991 marriage with Sergio Rubini ended by the mid-1990s.
Filmography
Actress
-
Dieci minuti (post-production)
-
Volare (post-production)
2023
A Brighter Tomorrow
as
Paola
2023
The First Day of My Life
as
Arianna
2022
Esterno notte (TV Series)
as
Eleonora Moro
- La fine (2022) - Eleonora Moro
- Eleonora (2022) - Eleonora Moro
- I terroristi (2022) - Eleonora Moro
- Il Papa (2022) - Eleonora Moro
- Aldo Moro (2022) - Eleonora Moro
2022
Tell It Like a Woman
as
Diana
2021
7 Women and a Murder
as
Margherita
2021
Il silenzio grande
as
Rose
2021
Three Floors
as
Dora Simoncini
2020
Tutti per 1 - 1 per tutti
as
Anna d'Austria
2019
Made in Italy (TV Series)
as
Rita Pasini
- Episode #1.8 (2019) - Rita Pasini
- Episode #1.7 (2019) - Rita Pasini
- Episode #1.6 (2019) - Rita Pasini
- Episode #1.5 (2019) - Rita Pasini
- Episode #1.4 (2019) - Rita Pasini
- Episode #1.3 (2019) - Rita Pasini
- Episode #1.2 (2019) - Rita Pasini
- Made in Italy (2019) - Rita Pasini
2018
The King's Musketeers
as
Regina Anna
2018
Io c'è
as
Adriana Alberti
2017
Piccoli crimini coniugali
as
moglie di Elia
2016
How to Grow Up Despite Your Parents
as
Silvia Rufini
2016
La vita possibile
as
Anna
2016
Best Enemies Forever
as
Lucia
2015
Me, Myself & Her
as
Federica Salvini
2014
Ferite a morte (TV Movie documentary)
as
Narrator
2014
People Who Are Well
as
Carla Durloni
2013
Io... donna (Short)
as
Clara
2013
A Five Star Life
as
Irene Lorenzi
2013
Mi rifaccio vivo
as
Virginia Di Valerio
2012
La scoperta dell'alba
as
Caterina Astengo
2012
The Red and the Blue
as
Giuliana
2012
A Magnificent Haunting
as
Lea Marni
2011
We Have a Pope
as
La psicoanalista
2010
Weddings and Other Disasters
as
Nanà
2010
Genitori & figli:) - Agitare bene prima dell'uso
as
Rossana
2009
The Cézanne Affair
as
Anna
2009
Pinocchio (TV Mini Series)
as
Teacher
- Part 2 (2009) - Teacher
- Part 1 (2009) - Teacher
2009
Lo spazio bianco
as
Maria
2008
Amiche mie (TV Series)
as
Anna
- Mea culpa (2008) - Anna
- Io non ho paura (2008) - Anna
- Fa' la cosa giusta (2008) - Anna
- Questi fantasmi (2008) - Anna
- La verità nascosta (2008) - Anna
- In mezzo al mare (2008) - Anna
- Giù la maschera (2008) - Anna
- Al di là dei sogni (2008) - Anna
- In principio era il sesso (2008) - Anna
- Come una cernia (2008) - Anna
- Il coraggio di cambiare (2008) - Anna
- Tradimenti (2008) - Anna
2007
Saturn in Opposition
as
Angelica Pontesilli
2006
Commediasexi
as
Dora Di Virgilio
2006
The Unknown Woman
as
Avvocato Irena
2006
The Caiman
as
Paola Bonomo / Aidra
2005
The Days of Abandonment
as
Olga
2005
Manual of Love
as
Barbara
2004
Maigret (TV Series)
as
Louise Maigret
- L'ombra cinese (2004) - Louise Maigret
- La trappola (2004) - Louise Maigret
2004
L'amore ritorna
as
Silvia
2003
Il siero della vanità
as
Lucia Allasco
2003
Caterina in the Big City
as
Agata Iacovoni
2003
Ma che colpa abbiamo noi
as
Flavia Vizzini
2002
Il più bel giorno della mia vita
as
Sara
2001
The Ignorant Fairies
as
Antonia
2000
L'ombra del gigante
as
Adele
2000
Tutto l'amore che c'è
as
Marisa
1999
Not of This World
as
Sister Caterina
1999
La vita che verrà (TV Mini Series)
as
Viviana Vitanza
- Seconda parte (1999) - Viviana Vitanza
1998
Dolce far niente
as
Countess Gabriella Nencini
1998
Incompreso (TV Movie)
as
Elisa Quaratesi
1997
An Eyewitness Account
as
Franca Nava
1996
Penniless Hearts
as
Lucia
1996
Va' dove ti porta il cuore
as
Olga giovane
1996
Il cielo è sempre più blu
as
Traffic Warden
1995
Facciamo paradiso
as
Claudia Bertelli
1994
Le fils préféré
as
Anna Maria
1994
Prestazione straordinaria
as
Clara Guerri
1993
Condannato a nozze
as
Sandra
1993
Arriva la bufera
as
Eugenia Fontana
1993
Cominciò tutto per caso
as
Stefania
1992
Maledetto il giorno che t'ho incontrato
as
Camilla Landolfi
1991
Chiedi la luna
as
Elena Bacchelli
1990
La settimana della sfinge
as
Gloria
1989
Nulla ci può fermare
as
Francesca
1988
I giorni randagi
as
Annalisa
1988
Una grande storia d'amore (TV Movie)
as
Paola
1988
It's Happening Tomorrow
as
Vera
1988
Diciottanni - Versilia 1966 (TV Series)
as
Chicca
- Tutto fa brodo (1988) - Chicca
- Siamo seri (1988) - Chicca
1983
Flipper (TV Movie)
as
Annina
Writer
-
Volare (post-production)
2016
Best Enemies Forever (story)
Director
-
Volare (post-production)
Soundtrack
2009
Lo spazio bianco (performer: "Senza fine")
2007
Days and Clouds (performer: "TI STRINGERÒ")
Self
2021
Senza Troppo Recitare la Follia (Documentary short)
as
Self
2019
Maledetti amici miei (TV Series)
as
Self
- 9 dicembre 2019 (2019) - Self
- 2 dicembre 2019 (2019) - Self
- 31 ottobre 2019 (2019) - Self
- 24 ottobre 2019 (2019) - Self
- 17 ottobre 2019 (2019) - Self
- 10 ottobre 2019 (2019) - Self
- 3 ottobre 2019 (2019) - Self
2018
Verissimo (TV Series)
as
Self
- Episode dated 31 March 2018 (2018) - Self
2017
Domenica in (TV Series)
as
Self
- Episode dated 2 April 2017 (2017) - Self
2016
David 60 - Ieri oggi domani (Documentary)
2016
Che fuori tempo che fa (TV Series)
as
Self
- Episode dated 2 April 2016 (2016) - Self
2015
Cinema 3 (TV Series)
as
Self / Self - Interviewee
- Episode dated 23 January 2016 (2016) - Self
- Episode dated 21 May 2015 (2015) - Self - Interviewee
2014
Días de cine (TV Series)
as
Self
- Episode dated 21 January 2016 (2016) - Self
- Episode dated 31 July 2014 (2014) - Self
2015
The 2015 European Film Awards (TV Special)
as
Self - Nominee
2015
Pecore in erba (Documentary)
as
Madre Leonardo Film
2012
Carlo! (Documentary)
as
Self
2012
Monicelli: La versione di Mario (Documentary)
as
Self
2011
Miseria e nobiltà - Sul mestiere dell'attore (Documentary)
2011
Block-notes di Habemus Papam (Video documentary short)
as
Self
2010
Premi David di Donatello 2010 (TV Special)
as
Self
2009
Parla con me (TV Series)
as
Self
- Episode dated 14 October 2009 (2009) - Self
1994
Quelli che... il calcio (TV Series)
as
Self
- Episode dated 20 March 1994 (1994) - Self
1993
Partita doppia (TV Series)
as
Self
- Episode dated 23 March 1993 (1993) - Self
Archive Footage
2006
Cannes 2006: Crónica de Carlos Boyero (TV Movie)
as
Self
References
Margherita Buy Wikipedia
(Text) CC BY-SA