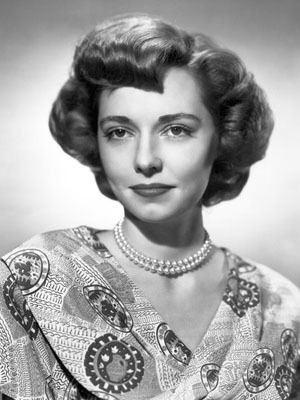 Field was born in Houston, Texas, the daughter of Joy Beatrice (née Bickeley) and Wallace Miller Morlan. Late in the 1940s, she, her brother, and their mother moved to Pasadena, California.
Field was discovered at the Pasadena Playhouse by talent scout Milton Lewis for Paramount Pictures. Following a successful screen test, she was offered an 18-month contract. She then attended Pasadena Junior College, studying voice training and acting, while acting in films.
Earlhy in her career she acted in a series of Musical Parade short films for Paramount as well as having small roles in 26 full-length films from 1946 to 1953.
She appeared, often more than once, in television series, among which were two roles as defendants on the CBS drama series Perry Mason. In 1959, she played title character Eva Martell in "The Case of the Borrowed Brunette." In 1960, she played Linda Osborne in "The Case of the Nine Dolls." Other television appearances included a 1950 episode of The Lone Ranger entitled "Greed for Gold," Wagon Train, Bonanza, The Virginian, The Range Rider, Yancy Derringer, To Rome With Love, Lawman, Westinghouse Desilu Playhouse, and the 1963 Twilight Zone episode "The New Exhibit", among many others. She also appeared in the science fiction films Captive Women and The Man from Planet X.
In 1942, Field married Richard Dryden Field, an Army officer, and had two children by him: television and cinema actress Sally Field and physicist Richard Field. The Fields divorced in 1950. On January 21, 1952, in Tijuana, Mexico, Field married actor Jock Mahoney, thereafter billed in her acting work as "Maggie Mahoney." She and Mahoney had a daughter, Princess.
Margaret Field and Jock Mahoney divorced in June 1968. When her elder daughter Sally turned 22, Margaret virtually ended her acting career to focus on her family.
Field, aged 89, died of cancer at her home in Malibu, California, on November 6, 2011, which was her daughter Sally Field's 65th birthday. She was survived by Field, son Richard Field, and daughter Princess O'Mahoney.
Yukon Manhunt (1951)
The Dakota Kid (1951)
The Man from Planet X (1951)
Captive Women (1952)
For Men Only (1952)
The Story of Will Rogers (1952)
The Walter Winchell File "Where is Lewis Melk?" - Louise Melk (1957)