Prime Minister

Silvio Berlusconi




Nationality

Italian




Height

1.73 m




Constituency

Campania 2




Role

Deputy





Succeeded by

Elsa Fornero




Name

Mara Carfagna




Preceded by

Barbara Pollastrini




Alma mater

University of Salerno




Parents

Salvatore Carfagna






Born

December 18, 1975 (age 39) Salerno, Italy (

1975-12-18

)


Previous office

Minister for Equal Opportunity (2008–2011)




Education

University of Salerno (2001), Liceo scientifico




Political party

The People of Freedom, Forza Italia




Similar People

Mariastella Gelmini, Giorgia Meloni, Alessandro Ruben, Silvio Berlusconi, Pietro Mezzaroma




Profiles




Facebook
Mara carfagna ministro governo italiano pari opportunita
Maria Rosaria "Mara" Carfagna (born December 18, 1975) is an Italian politician and former showgirl and model. After obtaining a degree in law, Carfagna worked for several years on Italian television shows and as a model. She later entered politics and was elected to the Chamber of Deputies for Forza Italia party in 2006. From 2008 to 2011 she served as Minister for Equal Opportunity in Berlusconi IV Cabinet. Carfagna had been named "the most beautiful minister in the world", and was ranked number one on Maxim's "World´s Hottest Politicians". Spokeswoman of the parliamentary group of Forza Italian at Chamber of Deputies. In the last municipal elections in Naples, Carfagna was the most voted councilor in Italy, with more than six thousand personal preferences.
Contents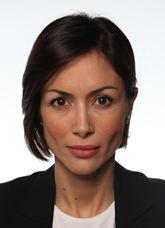 Mara Carfagna: 'Se Salvini preferisce governare con chi si consegna alla lobby del NO, è un ...
Background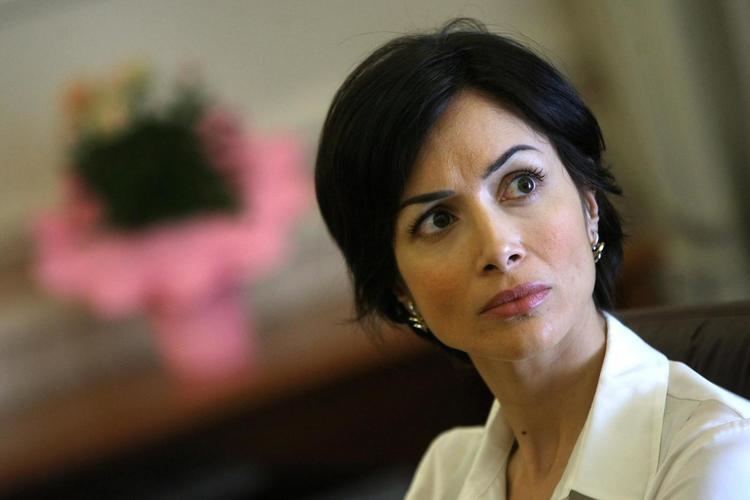 Carfagna was born in Salerno, where she attended the Liceo scientifico Giovanni da Procida. In 2001 she graduated in law from the University of Salerno, with a thesis on information law and broadcasting systems.
Career as showgirl and model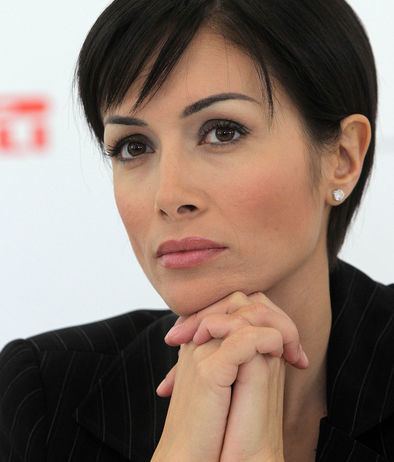 After having studied dance and piano, she participated in the Miss Italy contest in 1997, finishing in sixth place. About the experience she later said: "That competition makes you as a woman, it matures you...all that stress, that desire to win, it makes you understand who you are."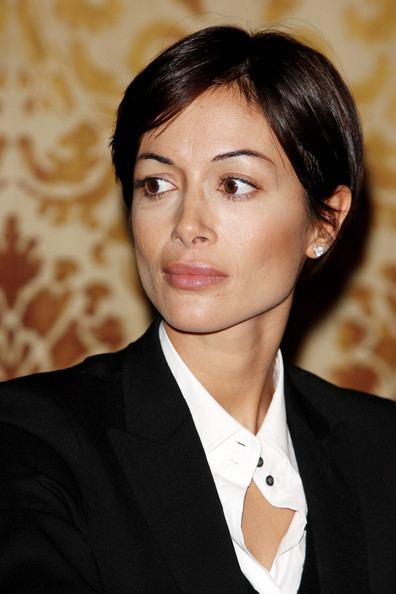 Later she started working in television for the company Mediaset, controlled by the family of Silvio Berlusconi. From 2000 to 2006 she participated as a showgirl in the television program La domenica del villaggio ("Sunday in the Village") with Davide Mengacci. In 2006 she led the program Piazza grande ("Main Square") together with Giancarlo Magalli. Carfagna has also been part of the television programs I cervelloni, Vota la voce and Domenica in.
Mara Carfagna has posed nude for Maxim. Reluctant to talk about her modeling past, she has nevertheless suggested that she had certain reservations about the work. On one occasion she said: "I am a bit of a prude and I found getting undressed in front of a camera not a pleasant experience." She states that she is a firm believer in family values, and claimed in an interview that she once refused to take part in a movie directed by erotic filmmaker Tinto Brass, when she was twenty years old.
Political career
Carfagna entered politics in 2004, and became responsible for the women's movement in the political party Forza Italia (presently The People of Freedom). In the elections of 2006 she was elected into the Chamber of Deputies for Forza Italia, and in the 2008 elections – running as the third candidate from The People of Freedom in the district "Campania 2" – she was reelected. When she first entered parliament Berlusconi jokingly commented that Forza Italia practiced the law of primae noctis; the right of a feudal lord to take the virginity of his female subjects. As a deputy she was secretary of the Commission for Constitutional Affairs, and has been described as a diligent, hard-working parliamentarian. On May 8, 2008 she was appointed Minister for Equal Opportunity, in the fourth cabinet of Silvio Berlusconi, an appointment that was widely publicised internationally, with focus on her special background.
Carfagna has been vocal on certain issues, such as the level of crime in her home town of Salerno, after having herself been the victim of burglary on three different occasions. She describes herself as an antifeminist, as she believes that "liberty" depends not on independence, but on rules and discipline. She opposes gay marriage, and says that matrimonial rights should be tied to reproduction. Soon after her accession she refused to back a gay pride march, arguing that discrimination was no longer a problem for homosexuals in Italy because the homophobia was just a thinking offence, a statement that was strongly criticised by gay rights groups.
In September 2008, Carfagna introduced proposal for a new law making street prostitution a crime, with fines for both clients and prostitutes. The bill was her first major initiative as a minister. She said that at present in Italy, "as in the great majority of Western countries", brothels and the exploitation of prostitutes by pimps were illegal but prostitution as such was not. She described street prostitution as a "shameful phenomenon". Carfagna was criticized by prostitutes' representatives and other charities for introducing the bill. However, some Catholic charities praised her for having the courage to "take on prostitution as a serious social evil".
In 2009 she became the first political promoter of the law against stalking offence. This law was finally approved on 23 February 2009, introduced as a package of bills known as the Decreto Maroni. In the same year she signed a campaign against homophobia in Italy, with television spots, images on magazines and wall attachments on cities. She also proposed a bill against homophobia, in which homophobia was considered as an aggravating circumstance in bullying events. This bill was next refused by the Parliament.
He has participated in many international conferences, met the UN Secretary General, has intervened four times to the General Assembly, where he promoted an international moratorium against FGM. He organized the first international conference on violence against women in the context of the G8, which was held in the city of L'Aquila, in Italy, in July 2009.
In 2010 during political debate for the 8th March celebration she claimed that women gained the right to vote in Italy in 1960 (while they did in 1946) and that the law that rules intrahousehold relationship was reformed in 1970 (while it was in 1975) It has passed a law that provides for quotas for women on the boards of companies, which has allowed to involve a larger number of women in the Italian economic system. It approved funding for childcare facilities and in support of motherhood and family that made it possible to increase by a few percentage points the availability of places for working mothers.
Controversies
In January 2007, Carfagna was at the center of a controversy that received international attention. On the evening of the Telegatto award show, Berlusconi said about Carfagna that "If I was not already married I would have married her immediately". The comment caused Berlusconi's wife, Veronica Lario, to demand an apology through a national newspaper, something which she also received. Carfagna herself has later described the comment as "gallant and harmless," and said that she did not quite understand Lario's reaction.
On July 5, 2008, the Argentine journal Clarín reported about telephone wiretap records authorized for an anti-corruption investigation. Reporter Julio Algañaraz wrote that Carfagna and Silvio Berlusconi engaged in a telephone conversation with explicit allusions to oral sex. The wiretap transcripts have not been published, but the Italian newspaper La Repubblica interviewed the former vice-minister of Foreign Affairs in the Berlusconi II Cabinet and socialist executive Margherita Boniver, who admitted the existence of some messages. She later apologized to Mara Carfagna and the case was closed. Carfagna has instead sued for libel newspapers which had mentioned the alleged conversations and had shown some offensive statements. Following the reports, October 9, 2012 the Civil Court of Rome condemned Sabina Guzzanti to compensation of 40,000 euro to the former minister, ensuring, as all authorities, that those conversations never existed.
References
Mara Carfagna Wikipedia
(Text) CC BY-SA