India




Mansa College of Education




Punjabi




Punjab




Mansa



Mansa is a city and a municipal council in Mansa district of Punjab, India. It is the administrative headquarters of Mansa district and is situated on the Bathinda-Jind-Delhi railway line and also on the Barnala-Sardulgarh-Sirsa state highway.
The population is Punjabi-speaking and is wedded to the Malwa culture of Punjab.
Mansa is situated in the cotton belt of Punjab. Indeed agriculture forms the backbone of the district economy. During the months of November and December a visitor to this part of Punjab shall be the proud witness to the pristine, milky white bloom of cotton. Mansa has a Temple of Baba Bhai Gurdas Ji in the southeast of the town. At Baba Bhai Gurdas Ji Temple, every year a fair held on March–April Season.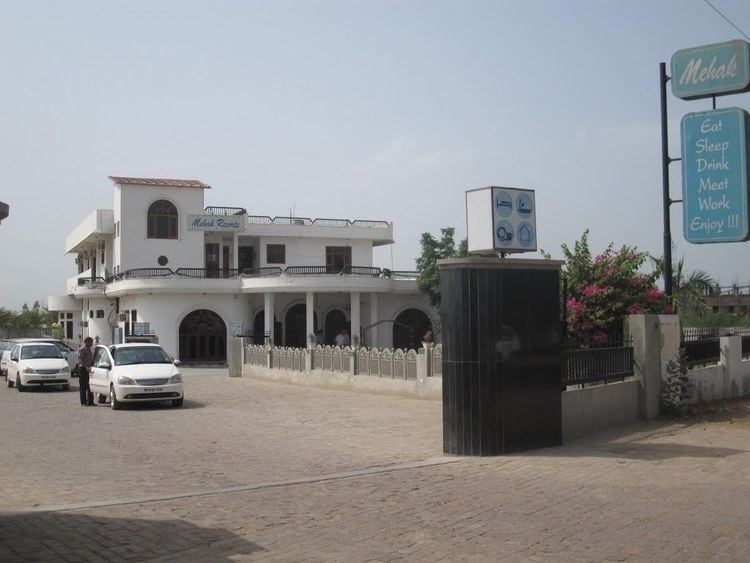 Mansa is located at 29.98°N 75.38°E? / 29.98; 75.38. It has an average elevation of 212 metres (695 feet).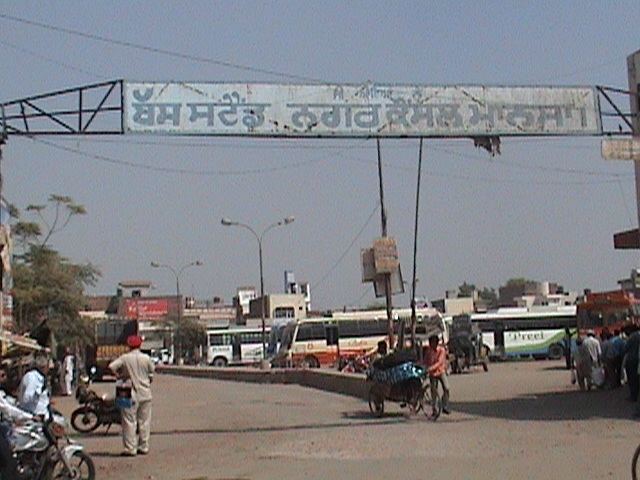 Mansa was formerly a part of Phulkia Sikh Dynasty (1722–1948) then part of Kaithal Sikh Kingdom (1762–1857). Mansa became district on 13 April 1992 from the erstwhile Bathinda district.
The city is said to have been founded by Bhai Gurdas who hailed from Dhingar, Distt. Mansa. He is said to have been married at this place among the Dhaliwal Jat Sikh. Once he came to his in-laws to take his wife along with him but they refused to send her. At this, Bhai Gurdas sat in meditation before the house of his in-laws. After some time, the parents of the girl agreed to send their daughter with Bhai Gurdas. But he refused to take her along with him, stating that he had now renounced the worldly way of life. In his memory, his Smadh was constructed where a fair is held every year in March–April. People in large numbers attend the fair and offer Laddus and Gur at Smadh. Class 'A'municipality has been functioning in the town since 1952.
Mansa, Punjab Wikipedia
(,)http://upload.wikimedia.org/wikipedia/commons/e/ed/Bus_stand,_Mansa,_Punjab.jpg(,)http://www.independent.co.uk/incoming/article8213450.ece/alternates/w620/african-king-rich.jpg(,)https://www.worldgurudwaras.com/images/mcats/mansa.gif(,)http://upload.wikimedia.org/wikipedia/commons/f/f7/Punjab_1909.jpg(,)http://upload.wikimedia.org/wikipedia/commons/1/13/A_temple_in_Mansa_Devi_temple_complex,_Panchkula_near_Chandigarh.jpg(,)http://upload.wikimedia.org/wikipedia/commons/5/51/Sikh_Armour_and_weapons.jpg(,)http://upload.wikimedia.org/wikipedia/commons/6/65/Yagya_Shala,_within_the_Mansa_Devi_temple_complex,_Panchkula_near_Chandigarh.jpg(,)http://upload.wikimedia.org/wikipedia/commons/2/24/Taxila_Pakistan_juillet_2004.jpg(,)http://homepages.rootsweb.com/~poyntz/India/images/Maingma_Mansa.jpg
(,)http://static.panoramio.com/photos/large/80752859.jpg(,)http://mw2.google.com/mw-panoramio/photos/medium/74341817.jpg(,)http://mw2.google.com/mw-panoramio/photos/medium/33259492.jpg(,)http://mw2.google.com/mw-panoramio/photos/medium/58847914.jpg(,)http://mw2.google.com/mw-panoramio/photos/medium/37463013.jpg(,)http://mw2.google.com/mw-panoramio/photos/medium/57255086.jpg(,)http://mw2.google.com/mw-panoramio/photos/medium/13631015.jpg(,)http://mw2.google.com/mw-panoramio/photos/medium/33259489.jpg(,)http://mw2.google.com/mw-panoramio/photos/medium/54821854.jpg(,)http://mw2.google.com/mw-panoramio/photos/medium/80752815.jpg(,)http://mw2.google.com/mw-panoramio/photos/medium/37584668.jpg(,)http://mw2.google.com/mw-panoramio/photos/medium/80712187.jpg(,)http://mw2.google.com/mw-panoramio/photos/medium/80752826.jpg(,)http://mw2.google.com/mw-panoramio/photos/medium/57255093.jpg(,)http://mw2.google.com/mw-panoramio/photos/medium/47015579.jpg(,)http://mw2.google.com/mw-panoramio/photos/medium/59584608.jpg
(,)http://www.dayandnightnews.com/wp-content/uploads/2011/08/mansa1.jpg(,)http://www.derasachasauda.org/wp-content/uploads/2013/05/Amanpura-Dham-Mansa.jpg(,)http://www.mapsofindia.com/maps/punjab/tehsil/mansa-tehsil-map.jpg(,)http://www.mapsofindia.com/maps/punjab/railways/mansa-railway-map.jpg(,)http://images4.mygola.com/2dc68c531ee05da56e8f9e5e9797cf34_1394310693_l.jpg(,)http://images6.mygola.com/c0bdcac9807e9bb15fc28940b3ede2c4_1394310719_l.jpg(,)http://images2.mygola.com/1bc5552b6e0ae1a14d68bcfce07bc7f0_1394310727_l.jpg(,)http://2.bp.blogspot.com/-oavicU2e5NA/Usv8O2m1zFI/AAAAAAAAAoo/OFeE0NZ3cEk/s1600/IMG-20131223-WA0004-790456.jpg