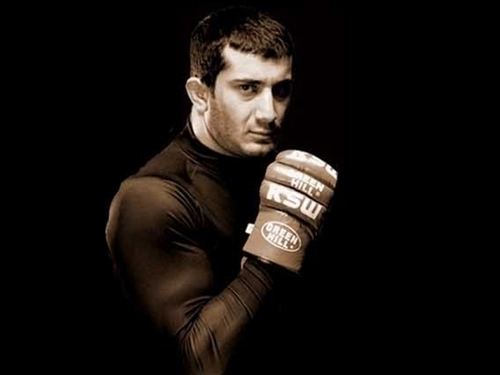 Mamed Khalidov was born in Chechnya, Russia. He began practicing Kyokushin around age of 12 or 13 where he also holds black belt in. At age of 17 he fled from his homeland to Poland and continued practicing kyokushin while adding other combat styles on his repertoire such as Taekwondo, Shotokan Wrestling and Boxing soon after his arrival. He also became competitive in all sports. Later he also became interested about becoming mixed martial artist and went training Mixed martial arts, Muay Thai, Combat Sambo, Brazilian jiu-jitsu and Grappling. He is a devout Sunni Muslim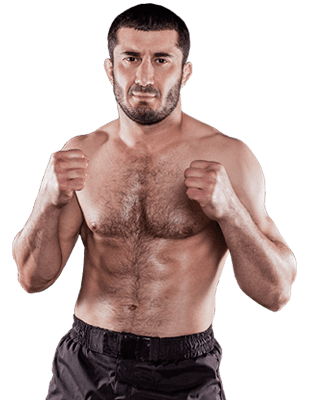 As of December 2011, Khalidov has fought eleven times under the KSW banner, though never featuring in a tournament, instead fighting individually such opponents as Daniel Tabera and Matt Lindland.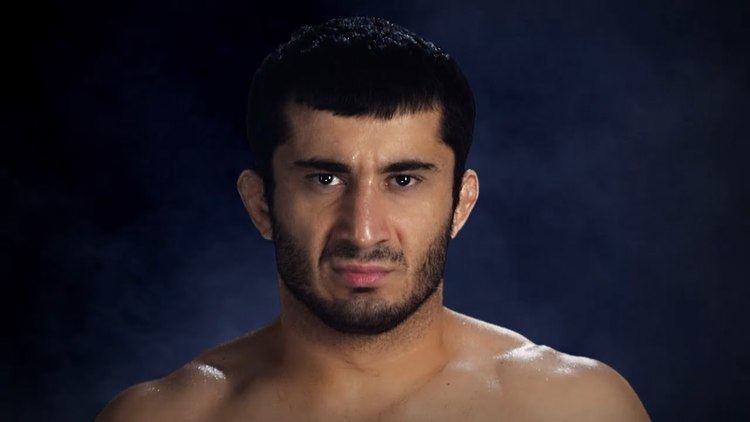 Khalidov made his US debut with EliteXC on their October 10, 2008 ShoXC card against American Jason Guida. After almost two hard-fought rounds, Khalidov stopped Guida on the feet with an unanswered torrent of punches.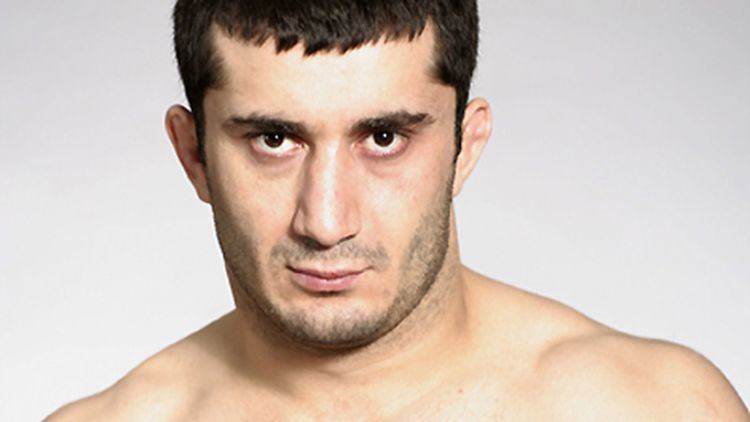 Following the collapse of EliteXC, Khalidov has expressed interest in a hasty return to KSW, as previously outlined by his signing with ProElite in favor of nonexclusive contract status. Due to a broken hand, Khalidov was unable to return for KSW X on December 12, 2008. Following his recovery, he fought PRIDE veteran Daniel Acacio at KSW XI on 15 May, knocking him out in 1:10 minutes of the first round to win the newly created KSW Light Heavyweight Championship.
Khalidov signed a three fight deal with World Victory Road Sengoku and his first appearance for the promotion was on the November 7th card against Sengoku middleweight champion Jorge Santiago. Although, the fight was not a title bout, Khalidov defeated Santiago via first round TKO. A rematch of the bout was held at World Victory Road Presents: Sengoku Raiden Championships 12 on March 7, 2010 for the Middleweight Championship, which Khalidov lost via controversial unanimous decision (48-47, 48-47, 48-47).
At KSW XIII Mamed fought Ryuta Sakurai to a draw. Sakurai secured a kimura early in the first round, but Khalidov escaped. During the rest of the fight he had 6 submission attempts including 4 guillotine chokes, 1 ankle lock and 1 heel hook, but couldn't force the tap from Sakurai.
Mamed Khalidov was expected to face Thales Leites and later Matt Lindland at KSW XV However, both fighters were pulled from the card. Instead, Khalidov faced James Irvin at the event and won via submission at 0:33 into the first round. He eventually faced Lindland at KSW 16 in May 2011 and won via submission in the first round.
Khalidov was originally scheduled to face Paulo Filho at KSW 17. However, Filho was forced out of the bout due to him going into rehab for a drug addiction and he was replaced by Jesse Taylor. Khalidov won the fight via submission (kneebar) in the first round.
Khalidov next competed against former UFC fighter Rodney Wallace on May 12, 2012 at KSW 19. He won the fight via KO in the first round.
On December 1, 2012 he defeated Kendall Grove and won the fight via submission (achilles lock). Khalidov next faced Melvin Manhoef at KSW 23 on June 8, 2013, winning the fight by front choke in the first round.
Konfrontacja Sztuk Walki
KSW Light Heavyweight Championship (One time; First)
KSW Middleweight Championship (One time; Current)
Full Contact Prestige
FPC Middleweight Championship (One time)
Abu Dhabi Combat Club
2007 ADCC Polish Trials Winner