Mamaroneck High School is a public school located in Mamaroneck, New York. The school is part of the Mamaroneck Union Free School District.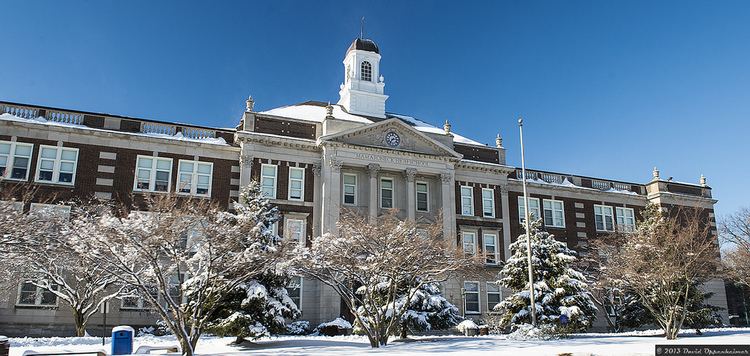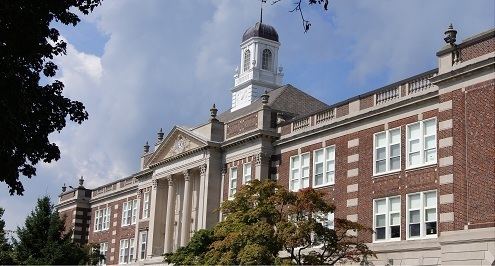 The present campus is located approximately half a mile southwest of Mamaroneck's Harbor Island Park and spans the distance between Boston Post Road (U.S. Route 1) and Palmer Avenue. It comprises two primary buildings, one facing the Boston Post Road, and the other facing Palmer Avenue, with an enclosed footbridge connecting them. Prior to the construction of the Hommocks Middle School, the Boston Post Road building, built in 1926, was used as the district's junior high school (grades 7-9), until it was annexed by the high school. There has been recently added a new science wing to the Boston Post Road building.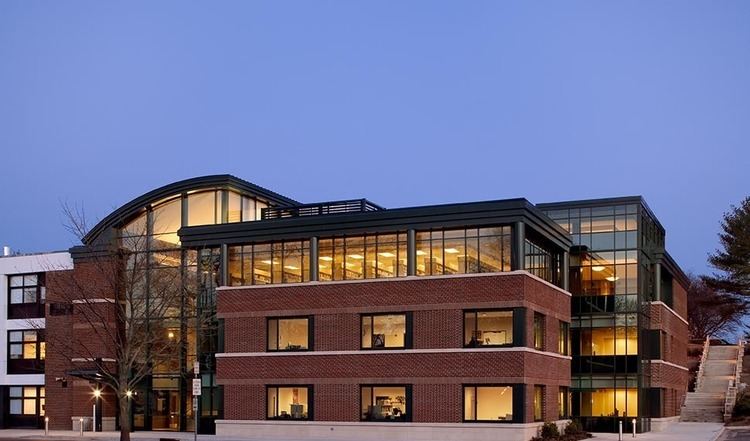 A wooden gazebo stands near the Palmer end of the footbridge; it was a gift from the class of 1987. It was designed by an architectural-drawing-student, Brian Blum, and built by volunteer members of that year's class with support from architectural-drawing teacher Nick Cucchiarella.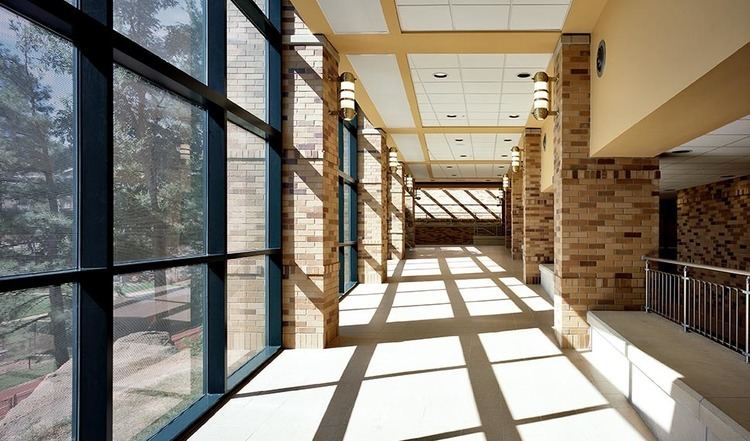 The high school is one of the few in the area that has a totally open campus. Students are not obligated to stay on campus during lunch time and free periods. This has given rise to some safety concerns by parents, but by and large the community is supportive of the policy. The open campus policy has been threatened to be suspended several times, particularly in wake of a string of bomb threats and false fire alarms in the late 1990s, although the campus remained open. The open campus policy was suspended in 2008 due to another string of bomb threats.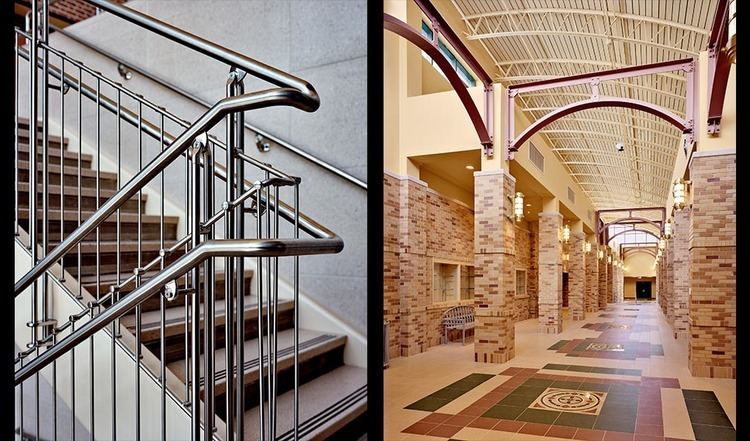 Formerly being two separate, independent school buildings, MHS has a wealth of facilities, including three computer labs, two gymnasiums, a football field, a baseball field, two parking areas, a TV studio, a large auditorium and a smaller theater. It offers a variety of educational and extracurricular activities, including architectural and engineering drawing, golf, tennis and fencing. MHS also has extensive programs to support special-needs students. A new library and cafeteria were added to the school in 2006. This section of the complex connects the Palmer and Post Road buildings. The 28,000 square-foot three-story addition cost $15.8 million to design and construct. It was designed by Brian Snyder, AIA, of The Geddis Partnership, Southport, CT.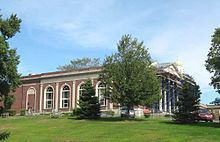 The high school's baseball team and field hockey team have both won state championships in the state of New York. Anima Banks, a former member of the track team, has won the 800 M race state championship 3 times. Youssif Hemida, a former member of the wrestling team, won the New York State Wrestling Championship in the 220 pound division.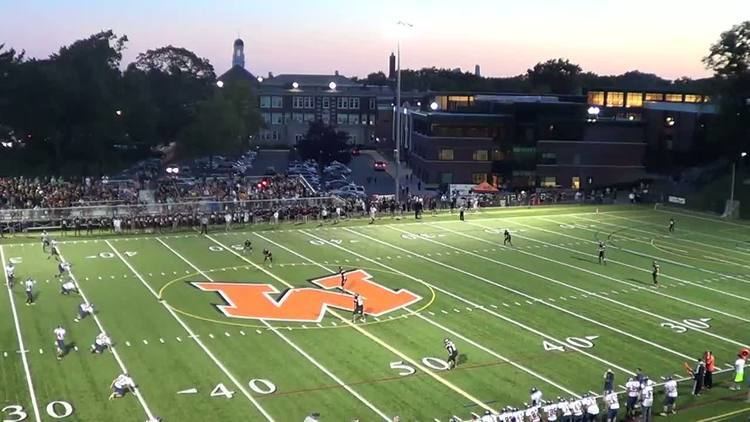 Mamaroneck High school is unranked in U.S. News & World Report List of Best High School of 2012. However, its score of 55.2 in terms of college readiness places it with the same rating as a rank of #262.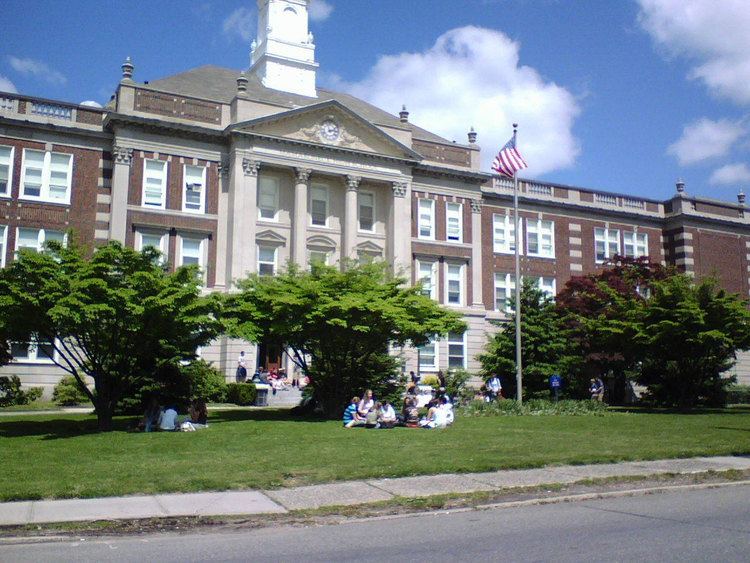 Students are typically enrolled in seven classes, and are given one free period throughout the day. Days of the academic year are assigned a number 1-4, or letters X and Y. There are six 52-minute periods on days 1 through 4, excluding a 7-minute-long break for MHS Info (the school's daily broadcast news show) and a 45-minute lunch. On day 1, periods one and two are dropped, on day 2, periods three and four are dropped, and so on. Days X and Y typically occur once a month, usually before a school break or long weekend. During these days, only four periods meet. On day X, periods 1, 2, 7 and 8 meet. On day Y, periods 3, 4, 5 and 6 meet. On both day X and day Y, classes are 80 minutes long. Students are given six minutes between periods on days 1-4, and nine minutes between periods on days X and Y.
Mamaroneck High School offers a variety of Advanced Placement classes to upperclassmen. Students are allowed to take AP US History and AP Physics 1 as early as their junior year; provided that they meet certain requirements. Seniors can select from AP Art History, AP European History, AP Macroeconomics, AP Government, AP English, AP Physics C, AP Biology, AP Environmental Science, AP Calculus AB, AP Calculus BC, and AP Language in Spanish and French. In 2010, 2.415 AP tests were taken per graduating senior, and this garnered a ranking of 452 on Newsweek's annual list of Americas Best High Schools.
English, math, science, social studies, and physical education are required in each grade level. Three electives, such as digital photography, engineering, art, cooking, video or psychology, are required for graduation. French, Spanish, and Chinese are offered in each grade level.
The MHS baseball team won the New York class AA state championship in 2015 adding to the two other titles won back to back in 2008 and 2009. The 2016 ice hockey team won Westchester County's first NYSPHSAA Div. 1 State Championship. The MHS Field Hockey Team were the Class A 2004 State Champions and also again in 2014 and 2015. They also were runners-up in the New York State championships in 2005, 2009, 2010, and 2011.
The school also has teams for football, fencing, wrestling, hockey, swimming, soccer, tennis, skiing, lacrosse, basketball, sailing and track & field.
Fred Berger - movie producer
Gerald B. Appel - celebrity nephrologist
Elizabeth Berridge - actress
Kevin Dillon - actor
Matt Dillon (attended, but dropped out) - actor
Dan Futterman - actor
Al Giordano - journalist
Tor Hyams - musician
Bennett Miller - director
Jill Novick - actress
Michael O'Keefe - actor
Norman Rockwell (attended, but transferred) - artist
Susan Dentzer - journalist
David O. Russell - director
Elizabeth Kolbert - journalist
Scott Leius - professional Major League Baseball player for Twins, Indians, and Royals.
Jeff Weiner - CEO of LinkedIn
Emily Wickersham - Actress