Malynda Hale is an American singer/songwriter, actress, entrepreneur and social justice activist. She is the co-owner of JMV Entertainment and Second Season Music Group, an indie label based out of Los Angeles.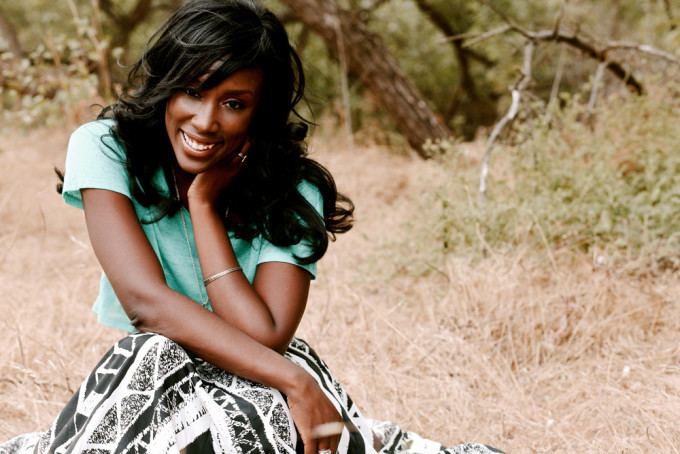 Her first album, From My Heart to Yours, was released in 2007 and was followed by an EP entitled No More Tears in 2009. Hale's music is influenced by Gavin DeGraw and Sara Bareilles. In 2013, Hale was named the spokesperson for vegan makeup company Valana Minerals, and in 2016 she was a Top 10 Finalist in the Grammy Amplifier competition.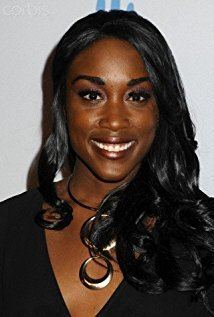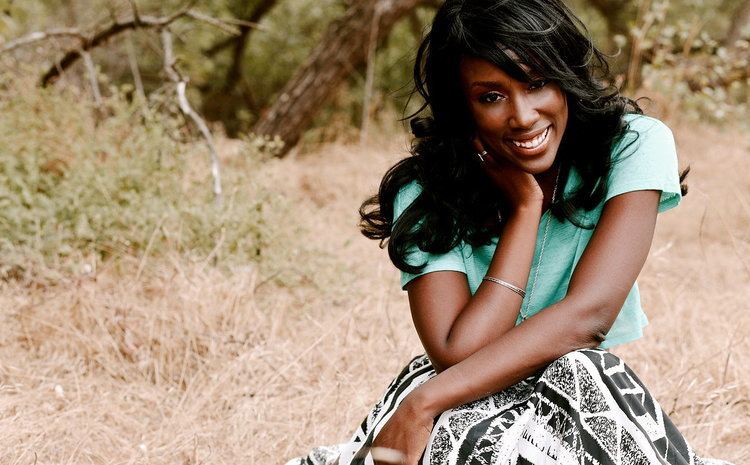 Hale was born and raised in Santa Barbara, CA to Diane Hale and James Hale. She is the youngest of two daughters. Hale was raised in the AME church where she began singing at the age of 5. She started playing piano at age 7 and writing her own songs at 9 years old. She participated in school choir, school theatre productions and community theatre productions throughout high school. She was the lead in two high school productions. After graduating from Dos Pueblos High School in 2003, Hale attended Azusa Pacific University where she majored in vocal performance (opera) with a minor in musical theater. Hale has stated numerous times that opera training has given her the stamina to perform pop music for longer periods of time. During her junior year of college, Hale took a semester off in order to perform live and work on an album. She performed at venues in Los Angeles such as The Knitting Factory in order to gain experience. She returned to Azusa Pacific University the following year in order to complete her degree. She graduated in 2007 with a bachelor's degree in vocal performance and a minor in musical theatre at the age of 20.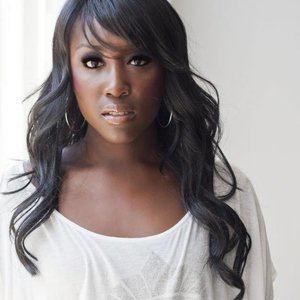 During her senior year of college, Hale met Producer J.T. Meskiel of The Document Room where she recorded a 5-song EP. She then took the EP to Producer, Stewart Cararas and made an 8-song album entitled From My Heart to Yours. She released the album in March 2007. Following her release, Malynda performed throughout Los Angeles and Las Vegas. She opened for acclaimed singer/songwriters Ernie Halter and Tyrone Wells at The House of Blues at Mandalay Bay and had a headlining show at Treasure Island Hotel and Casino. She became the face of Avanya Minerals, a makeup company.
In 2008 Malynda signed with management group Electric Shoes Music Group and began working on her second EP entitled No More Tears. This EP was released in January 2009. Following her release, she performed at more venues in Los Angeles including Molly Malone's, Tangier, and Room 5. In July 2009, Hale relocated to New York where she took a break from music to pursue musical theatre. Within three months of living in New York, Malynda joined the Actor's Equity Association and was cast in her first equity show in North Carolina at Flat Rock Playhouse. She originated the role of Jackie Noles in a brand new production titled, It Happened One Christmas. The show featured an ensemble cast of 6 including Tony-Award Winner Jarrod Emmick and music by Jeremy Schonfeld. While living in New York, Malynda taught music at the Stagecoach Performing Arts school in the Upper East Side.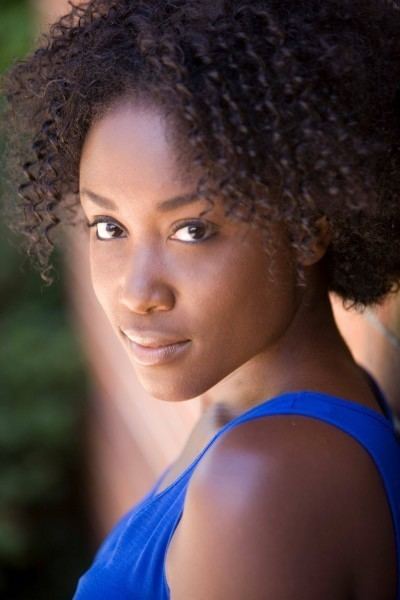 In 2010 Malynda traveled back to Los Angeles to participate in the world premiere performance of Lost Lady with a Violin written by Laurie Whitaker. This performance took place at The El Portal Theatre in North Hollywood, CA. It starred many well known Los Angeles theatre actors.
Upon returning to New York, Malynda teamed up with producer/songwriter Lena Leon to begin work on her next album. They co-wrote three songs together and teamed up with lyricist Shawn Lopes for two songs, with Hale writing the remainder of the album on her own. The majority of the album was recorded in Leon's studio in New York. Part way through production of the album, Malynda added producer/engineer Kevin Porter of Germano Studios to the project. While recording, Hale performed at notable venues in New York such as The Bitter End and National Underground.
In April 2012, after a year and a half of recording and writing, Malynda officially released The Train Ride Home. The album received high praise from numerous publications including Music Connection Magazine, Damn Good Tunes, The Hollywood Examiner and Blog Critics. She also became a voting member of The Recording Academy.
Hale relocated to Chicago in January 2012 to be with her now husband while he attended law school at the University of Chicago. While in Chicago, Hale signed with talent agency Actors Talent Group and pursued acting in addition to music. Hale performed at numerous venues including The Elbo Room, Schubas Tavern and Next Door Chicago.
In August 2012 Hale was cast in the Marriott Lincolnshire production of Dreamgirls. The production ran for 8 weeks with a total of 8 shows per week. Immediately following the show's closing, Hale was cast as a supporting role in her first feature film, Oranges written and produced by Corrina Crade and directed by Elen Santana. The film starred Brant Daughterty and Crade as the lead couple. Hale also co-wrote the theme song for the movie entitled "Flashback" with Lena Leon.
In January 2013 Hale was picked to be the lead in the independent feature film The 4th Meeting. It later debuted at the Black Harvest Film Festival and won two awards at the African American Arts Alliance of Chicago awards. Hale took home the award for Best Actress in Film and The 4th Meeting won best film.
Later in 2013 Hale was chosen along with 5 other girls to be the face of the "My Black is Beautiful" campaign created by Procter and Gamble. She was picked to represent Queen Latifah's line with CoverGirl, The Queen Collection. The ads ran for two years in Ebony, Jet and Essence magazines. Following her success with the "My Black is Beautiful" campaign, Hale signed an endorsement deal with vegan makeup company Valana Minerals. She is currently the spokesperson for the brand that caters to women of color. In 2013 Hale returned to Los Angeles to continue working in music and film. She was awarded the ASCAP Plus Award and Top Singer/Songwriter for the Independent Artists Network Awards by Gighive.
Throughout 2014 Hale took part in numerous film and TV projects including co-starring as Nurse Lisa on TLC's Sex Sent Me To ER. She joined the hosting world and became a co-host for The Vampire Diaries After Show on The Stream.TV as well as the lead host for The Walking Dead After Show.
At the start of the year Hale began to work on her fourth studio album with Kevin Porter of Flashgrove Music. She also hired producer Darren "BabyDeeBeats" Smith to produce two songs on the album. The album titled Pieces of Me was released on October 20, 2015 and is described as her most personal album to date. Pieces of Me is a collection of songs that each capture specific moments in Hale's life. The lead single "Gray" was popularly received followed by audience favorite "Falling", that was written as a tribute to Leelah Alcorn. "Falling" was nominated for a 2016 Hollywood Music in Media Award in the Adult Contemporary/Triple AAA Category.
Prior to her album release, Hale was interviewed by Forbes magazine, along with Andy Grammer and Soleil Moone Frye for being a top artist and social media influencer on the app Flipagram. She was also featured in commercials for OnStar and Heineken. Hale is one of several women featured in the commercial for Heineken which not only won the 2015 Cannes Lion Marketer of the Year Award but went on to garner global acclaim for its message promoting responsibility and moderation in a unique way. Hale also participated in several short films and independent films. Medley, directed by Diego Londono, was accepted into the short film circuit at Cannes and Appreciation, directed by Michael Krehan, was accepted into the Capital City Black Film Festival and the San Diego Black Film Festival. Additionally she had a small role in a film called A Father's Secret starring Willa Ford that debuted on Lifetime Movie Network June 19, 2016.
In August 2015 Hale was asked to sing the national anthem at the StubHub center for the LA Galaxy. This marks the second time Hale has performed the national anthem for a sporting event, having sung the national anthem at the Staples Center for the LA Sparks in 2008.
At the start of 2016 Hale was name a Top 10 Finalist in the Grammy Amplifier competition sponsored by Hyundai beating out thousands of contestants with her song, "Falling". She also appeared on KCAL 9 (CBS Los Angeles) to promote her album Pieces of Me and on NBC news as an Emerging artist through Flipagram. In October 2016 she was nominated for two Independent Music Awards, Best Adult Contemporary Album and Best Adult Contemporary Song and two Hollywood Music in Media Awards. She won for Best Female Vocalist.
Hale has always been an avid supporter of causes in which she believes. She's a fervent advocate of the LGBT community and marriage equality and has been throughout her career. Along the same lines, she is also actively involved in increasing education about interracial relationships, being in one herself. Hale founded The meToo! Campaign which promotes equality for marginalized couples. Hale is also a strict vegan and is the spokeswoman for Valana Minerals vegan makeup company. She is also a vocal support of the Black Lives Matter movement. On July 15 of 2016, Malynda released a video for a new song called "We Run" in support of the movement. She has also supported the Save a Childs Heart foundation.
Hale was born and raised in the church and stays active in her church community. She identifies herself as a liberal conservative Christian. While in New York she was an assistant worship leader at Journey Metro Church, and she was a member of the choir and featured soloist at Broadway United Methodist Church during her time in Chicago. Now in Los Angeles, she co-leads worship at Hollywood United Methodist Church-North Campus in Toluca Lake.
Hale met her now husband John Volk in December 2009. The two were wed in Santa Monica, California at First A.M.E. church of Santa Monica on December 22, 2011. They currently reside in Toluca Lake, Los Angeles. Volk is currently a corporate attorney at Gibson Dunn. The couple co-own's JMV Entertainment music agency together.
From My Heart To Yours
(2007)
No More Tears
(2009)
The Train Ride Home
(2012)
Flashback
(2013)
Pieces of Me
(2015)
We Run( 2016)
Stand (2017)