Additional Inspector General of Police Malik Muhammad Saad Khan Shaheed (19 May 1959 – 27 January 2007), was two-star rank senior police officer, engineer, and former Chief Capital City Police Officer (CCPO) of Peshawar, North-West Frontier Province, Pakistan. He was in charge of security in the provincial capital of Peshawar. Known for his honesty, hard work and dedication, he was killed in a suicide bomb attack while on duty reviewing security arrangements during a Shia procession during the Islamic month of Muharram in January 2007.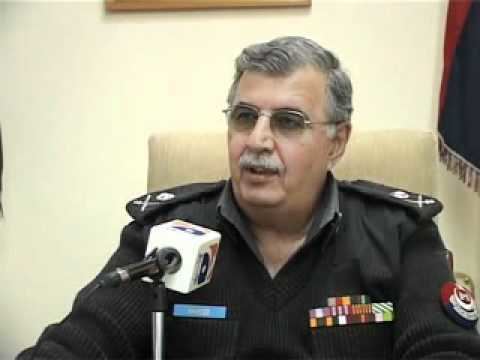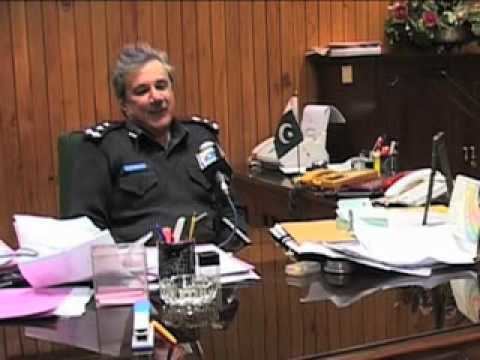 Malik Saad was amongst the best and most well known civil servants of the country. After completing his degree in Civil engineering from the University of Engineering and Technology, he had served in many civil departments but non-to his liking. After attempting and passing in the highly coveted Central Superior Services (CSS) Examinations, fate brought him into the police department where he earned the love and respect of the Nation, the public and the government. He was selected as squad leader for the UN Special Forces and was sent to Mozambique for seven months and had served as Assistant Superintendent of Police (ASP) in a number of districts and departments. He is the younger brother of politician and former District Nazim Kohat Malik Muhammad Asad Khan. An ethnic Pashtun, Malik Saad belonged to the Bangash tribe in Kohat.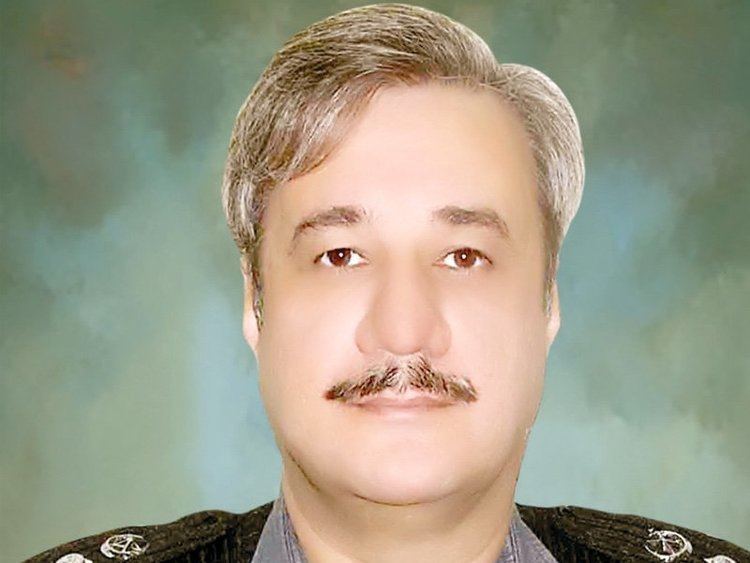 He also served as Superintendent of Police(SP) in the extremely volatile Northern Frontier districts of Dir and Buner, the changes he brought about there are still seen today, which is why he is remembered by the people of Dir and Buner for his services there. Before leaving Buner after being posted to Dir, a huge crowd of over 1000 people gathered and blocked all paths out the city protesting his departure. On this occasion he spoke to the massive crowd saying it was not a matter of him staying or not, but was an order for his promotion and was his duty to follow. For this the people of Buner requested the then Prime Minister Benazir Bhutto to give them back their S.P, they were not successful in bringing him back. The same happened in Dir.
After Dir, Malik Saad served in a number of departments in the police including the FRP, Accountability Bureau, Special Branch but earned recognition when he was posted as S.P traffic in Peshawar. Because of his performance he was promoted to Assistant Inspector General (AIG) of the Peshawar Traffic police. While still a junior officer he was given the coveted post, at the time the Senior Superintendent of Police (SSP) equivalent of CCPO, SSP Peshawar. The work he did during this earned him the respect and admiration of the community and became well known. Crime was at an all-time low in the provincial metropolis, when he was transferred as SSP Swat, where militancy and crime was soaring at an alarming rate. The city was cleaned within a short span of four months.
Malik Saad was brought back to Peshawar and was the first police officer ever to be posted as Administrator Municipal Corporation (Mayor of Peshawar). He had become even more increasingly popular. After crime started to rise he was posted again as SSP Peshawar by the military regime due to capability and popular public demand. After completing his term Malik Saad was posted again as Administrator Municipal Corporation and was given the charge of transferring power to the Local Government system of publicly elected Nazims, which he did successfully. Malik Saad was then given the opportunity to use both his engineering and administrative skills to take charge of the Peshawar Development Authority (PDA) which was renamed as the City Development and Municipal Department (CD&MD) and Malik Saad was made its first Director General. He started and completed many projects and developments including the city's only active use flyover, also named after him.
After serving as DG CD&MD Malik Saad remained AIG General later renamed AIG Operations directly under the Inspector General of Police (IGP) for four years after developing differences with the then Chief Minister Akram Khan Durrani as DG CD&MD. Still junior Malik Saad was offered a number of key posts from other departments including a number of times by the Interior Secretary Syed Kamal Shah, whom he had served under as SSP Peshawar twice, to take charge as AIG Islamabad and the newly formed Islamabad Traffic Police (ITP).Malik Saad refused because of the immense political interventions that would and did take place. After finally resolving his differences with the Chief Minister, he was promoted to Deputy Inspector General of Police (DIG).For two months Malik Saad served as DIG of the Frontier Reserve Police (FRP) when he was needed once again to take charge of the field; ranked as Ad.IG (Additional Inspector General of Police) this time as CCPO Peshawar. He was unanimously chosen by the entire provincial hierarchy ahead of officers up to ten years his senior.
Still young Malik Saad was martyred in a suicide attack on 27 January 2007. Arguably one of the most respected individuals of his time; Malik Saad's courage, determination, sense of morals and principles set a precedent for his colleagues, juniors and new inductees in the Police Service of Pakistan, particularly for those from his native province of Khyber-Pakhtunkhwa. Malik Saad was extremely popular amongst the people of Khyber-Pakhtunkhwa and is fondly remembered as a legendary figure of sorts, especially in small towns and villages where tales of his heroic exploits and humanitarian deeds have become a significant part of folklore. His funeral was attended by over 200,000 people and his legacy remains an integral part of the history of Khyber-Pakhtunkhwa province and the Civil Services of Pakistan.
Numerous buildings and charities have been named after him, including the Malik Muhammad Saad Khan Shaheed flyover, a project which Malik Saad personally began during his tenure as DG CD&MDD and the Peshawar Police Lines, which was renamed the Malik Saad Shaheed Police Lines in his honour. Malik Saad is a recipient of the Nishan-e-Shujaat, the highest civilian award for gallantry.