Makkal En Pakkam (English: People On My Side) is a 1987 Tamil film directed by Karthik Raghunath. It stars Sathyaraj, Rajesh, and Ambika in the lead roles. This film is a remake of the Malayalam movie Rajavinte Makan which itself was based on the novel Rage of Angels by Sidney Sheldon.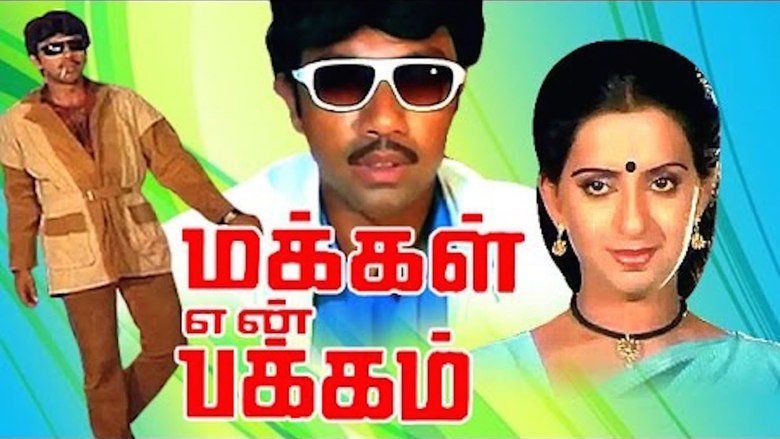 Makkal En Pakkam released with largely positive reviews and was declared a super-hit at the box office.The film was profitable and completed 100 days at the box office.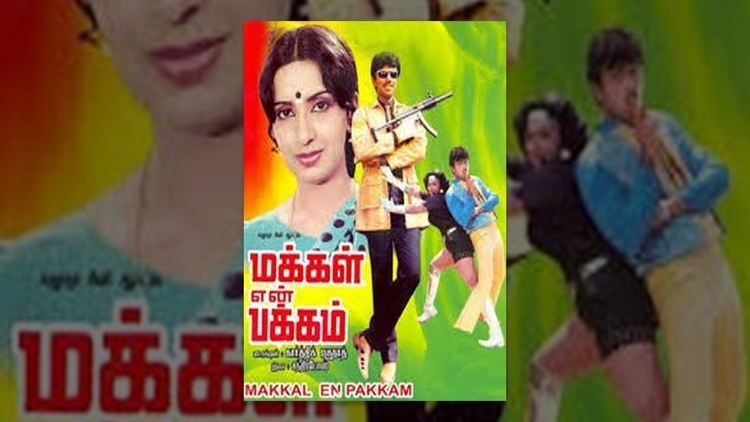 Samraj (Sathyaraj) and Rajmohan (Rajesh) are good friends who got separated due to a false theft accusation on Samraj. Rajmohan becomes a great political leader whereas Samraj becomes a great smuggler. With Rajmohan's political influence, Samraj smuggling business was affected. Radha (Ambika), Rajmohan's girlfriend, works as a junior assistant for his friend who hands an important file to her. It contains details on Samraj's illegal business. Knowing this, Samraj tries to retrieve the file, only to get Radha in trouble. When Samraj realizes that she is in trouble he tries to help and consecutively falls in love with her. Radha lets Samraj know that she has a child by Rajmohan and that affair was unofficial.
Police officials respond to the order of Rajmohan and try to arrest Samraj. He escapes most occasions and continues to be king of smugglers. Finally when Rajmohan attempts to revenge Samraj, Samraj close friends and team (Nizhalgal Ravi and Raguvaran) get killed. Samraj becomes extremely ferocious and chases Rajmohan at his residence with firearms, kills plenty of his party men, but hesitates to kill Rajmohan as Radha intercepts.
This movie has two ends. One in which a police officer kills Samraj and another in which Radha kills Rajmohan after Samrat is dead. Both climaxes were well received by the audience.
Sathyaraj
Ambika
Rajesh
Nagesh
Nizhalgal Ravi
Raghuvaran
Janagaraj
Delhi Ganesh
Manorama
Jayamalini
The music was composed by Chandrabose.
The film received largely positive reviews and was declared a super-hit. Makkal En Pakkam was a major turning point in Sathyaraj's acting career. The songs were also received well, especially the hit number 'Andavaney Paakkanum'. It is noteworthy that the director Karthick Raghunath was the first to cast Sathyaraj as a hero (with negative shade) in his movie Saavi.