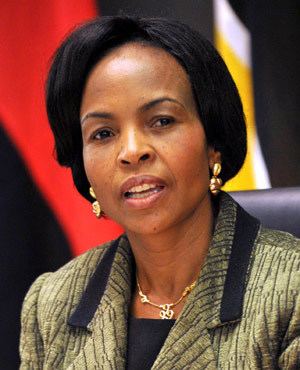 Nkoana-Mashabane was born in Makgoebaskloof and raised in Ga-Makanye, Limpopo. During the 1980s, she was an active member of the United Democratic Front and served in various structures of the Mass Democratic Movement and the African National Congress' (ANC) underground structures.
After the unbanning of the ANC in 1990, she served the party in various structures, including the ANC Women's League (ANCWL) and actively participated in the relaunch of the ANCWL in the country. Nkoana-Mashabane went on to be appointed as South African High Commissioner to India and Malaysia.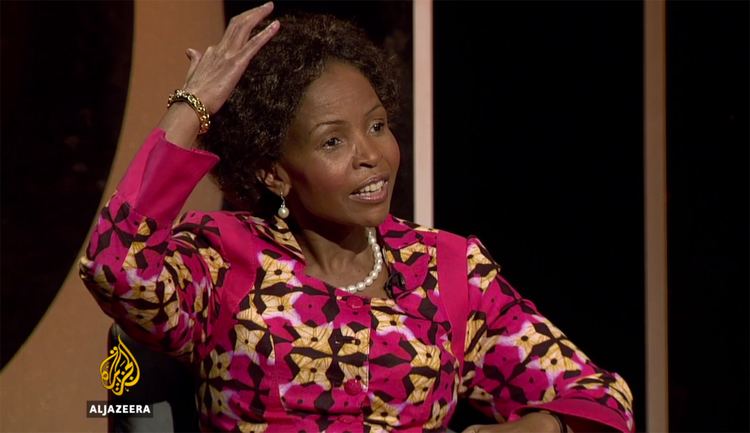 She served as the Chairperson of the ANCWL in Limpopo and as member of the National Working Committee (NWC) of the organisation from 1992 to 1995.
On her return to South Africa, Nkoana-Mashabane became Limpopo's Local Government and Housing Member of the Executive Council, winning a wide following in the province for her efforts to root out corruption in low-cost housing programmes and her hands-on approach to rural housing.
In December 2012, Nkoana-Mashabane was re-elected as a member of the National Executive Committee of the ruling party at the party's 53rd National Conference, held in Mangaung, Free State Province. Her first election to the NEC was at the party's December 2007 National Conference, held in the city of Polokwane.
President Jacob Zuma appointed Nkoana-Mashabane as Minister of International Relations and Cooperation on 9 May 2009. Zuma subsequently disputed suggestions that this was an unusual appointment in light of Nkoana-Mashabane's apparent lack of foreign policy experience, saying that "the ANC knows the strengths of this comrade" and noting that she was a member of the ANC National Executive Committee.
During Nkoana-Mashabane's tenure as Minister of International Relations and Cooperation, South Africa became a member of the group of emerging economies under the BRICS (Brazil, Russia, India, China, South Africa) banner. Nkoana-Mashabane was President of the 2011 United Nations Climate Change Conference held in Durban from 28 November to 11 December 2011.
She was sworn in for a second term as Minister of International Relations and Cooperation on 26 May 2014. She is currently a member of the ANC NEC and NWC. In 2015, Ms Nkoana-Mashabane was elected as the Treasurer General of the ANCWL.
Her former husband, Ambassador to Indonesia Norman Mashabane, died in a car accident in 2007.