Maimai (stylized as maimai) is an arcade rhythm game developed and distributed by Sega, in which the player interacts with objects on a touchscreen and executes dance-like movements. The game supports both single-player and multiplayer gameplay with up to 4 players.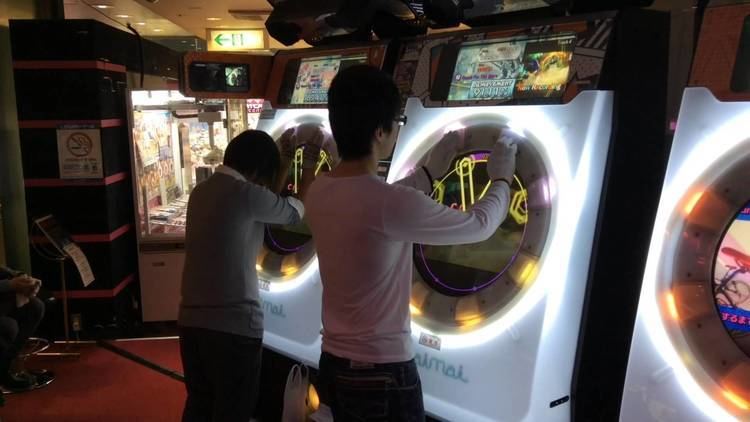 The game is mainly available in Japan, later with an English-language version available to overseas regions including Taiwan and Hong Kong and a simplified Chinese version for mainland China.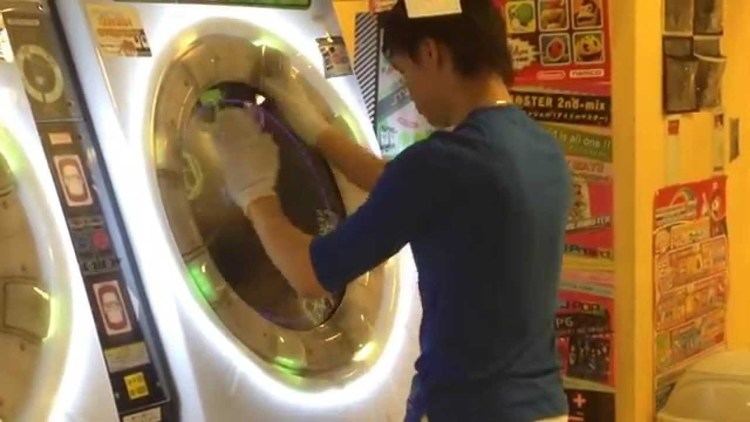 The Pink Plus version of the game is currently location testing in the USA at Dave & Buster's in Irvine, California, and has been released for a limited time at Round 1 in Puente Hills, California.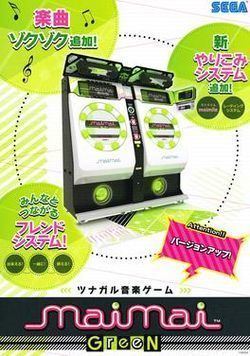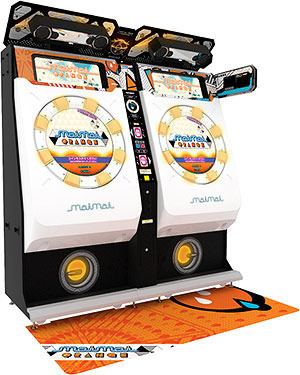 The cabinet of maimai has been widely recognized as resembling a front-loading drum washing machine. Electronics manufacturer Sharp collaborated with the game in Sega's maimai LIVE 2014 Washing Festival (maimai LIVE 2014 洗濯祭) event, showcasing photo spot models combining a washing machine with a maimai cabinet.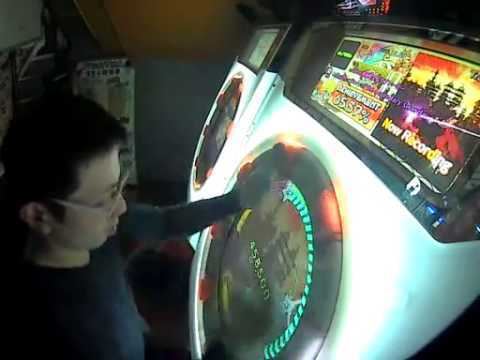 Various kinds of objects will appear at the centre and approach the outer rim of the circular touchscreen. The player must tap, hold or slide on the touchscreen or surrounding buttons in time with the music, depending on the type of note.
The types of notes in the game includes: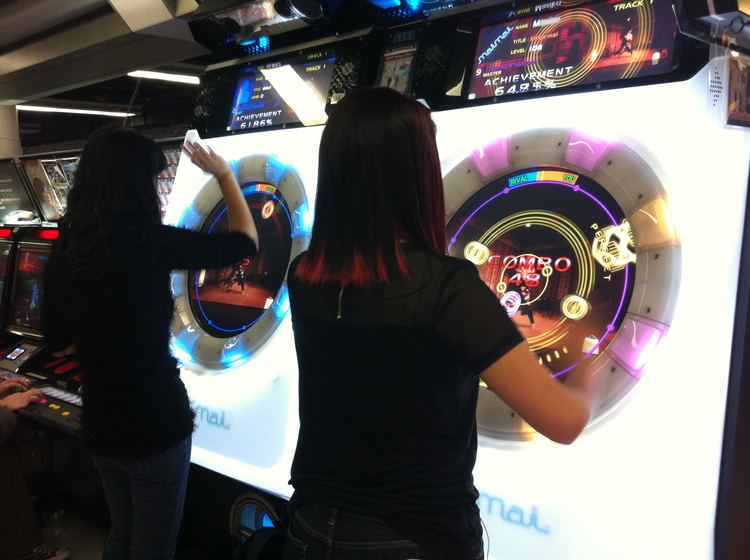 TAP: A pink circular ring, requiring a single tap
BREAK: A red-yellow ring, requiring a single tap and gives more points than a TAP
HOLD: A pink hexagonal bar, requiring holding for the entire length
SLIDE: A star followed by a path. The player must tap on the star, then slide along path following the star
EACH (Japan) or BOTH (overseas): A combination of two tap or hold notes, now colored yellow
Each song in the game has five playable difficulty levels: EASY, BASIC, ADVANCED, EXPERT, and MASTER. MASTER mode is only unlocked upon achieving a Rank S score (97% and above) on the EXPERT difficulty of a song. A RE:MASTER mode is available for selected songs and will be unlocked after CLEARing MASTER mode once. (CLEARs former to the addition of RE:MASTER mode on songs will not be counted)
maimai's scoring system includes alphabetical ranks and a percentage score calculated based on the player's MISS, GOOD, GREAT, and PERFECT notes. Players may also earn achievements for not missing any notes (FULL COMBO), achieving perfect scores on every note (ALL PERFECT), or obtaining a 100% score on SYNC PLAY (100% SYNC).
In order to CLEAR a song, players must score at least 80% on a score. From maimai PiNK onwards, the ranking system will change from D-SS to F-SSS.
If the game cabinet has a camera installed, players can record one of their played songs and access them on the website maimaiNET, which can then be downloaded and posted to sites like niconico and YouTube.
In Murasaki, if a two player game is engaged, and both gets max combo for a song(regardless of difficulty), both the players will get "MAX FEVER" and will be shown on the song selection screen.
A significant proportion of players puts on gloves during gameplay, to enhance performance, obtain better scores and avoid injury.
Players who create an Aime ID on the SEGA website can save their game data onto a website called maimaiNET. The site's functions include changing usernames, accessing past game scores, and downloading recorded gameplay videos. In order to use their Aime ID, players must use an Aime card or compatible smartphone that can be read by the cabinet's card reader, while some other players used Banapassport made by Bandai Namco Entertainment as subtitute for Aime card.