渕上舞




Voice actress




Mai Fuchigami




2008-present




Voice actress






May 28, 1987

Fukuoka Prefecture, Japan




Assassination Classroom as Nagisa Shiota




ameblo.jp/fuchigami-mai/




Girls und Panzer, DokiDoki! PreCure, DOKIDOKI! PRETTY CURE TH, Pretty Cure All Stars NewStag, Sora no Manimani




Ikumi Nakagami, Mami Ozaki, Aya Suzaki, Manami Numakura, Ai Kayano





Google+
Mai Fuchigami (渕上 舞, Fuchigami Mai, born May 28 in Fukuoka Prefecture) is a Japanese voice actress affiliated with the company INCS toenter.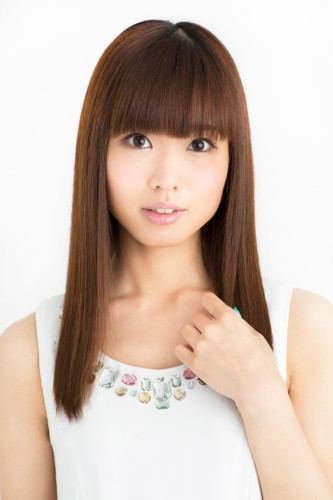 Fuchigami dreamed of becoming a voice actress after watching a DVD of Nana Mizuki which was recommended to her by a friend in high school. Although she originally aspired to be an actress or a lawyer, she later decided to be a voice actress.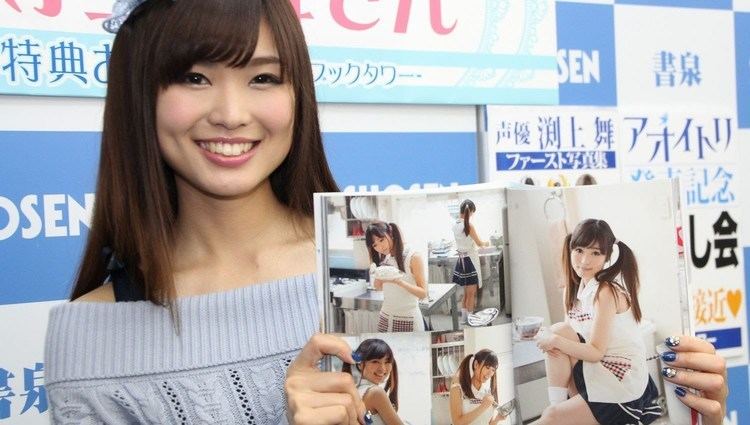 She graduated from the Yoyogi Animation vocational school in 2007. That same year, she passed an audition held by the talent agency Sigma Seven.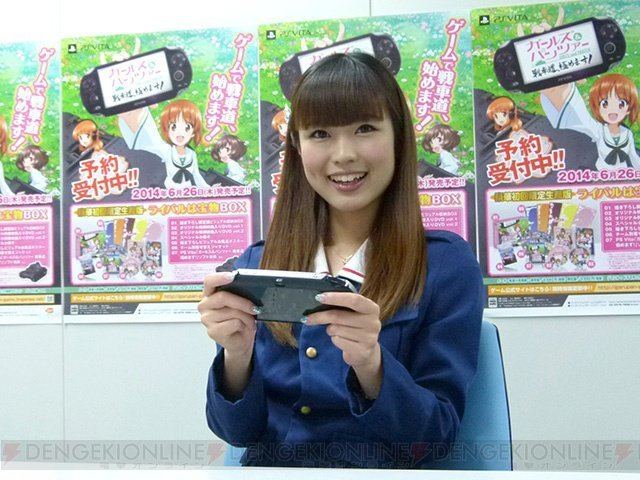 In 2009, she made her voice acting debut in the game Ōkami Kakushi, voicing the character Kaname Asagiri. She would later reprise the role in the game's anime adaptation. In 2011, she moved to INCS toenter.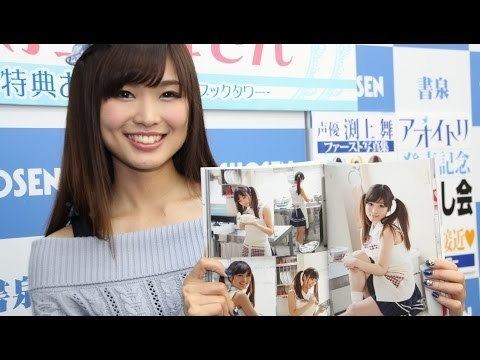 Her popularity rose after she was given the role of Miho Nishizumi in Girls und Panzer. Since then, she was also given the role of Alice Yotsuba in the anime Dokidoki! PreCure.
In 2014, she received the Synergy Award for Girls und Panzer from ''8th Seiyu Awards''. She also received Rookie Award for the same role in Girls und Panzer der Film from ''25th Japan Movie Critics Awards'' in 2016.
2009
Sora no Manimani (Mayu, Yukari Takanashi)
Miracle Train (Mai)
2010
Ōkami Kakushi (Kaname Asagiri)
A Certain Magical Index (Uragami)
2011
Denpa Onna to Seishun Otoko (Maekawa)
A Certain Magical Index II (Agatha)
Hontō ni Atta! Reibai-Sensei (Hinako Wakayama, Maru)
2012
Girls und Panzer (Miho Nishizumi)
2013
Dokidoki! PreCure (Alice Yotsuba/Cure Rosetta)
Arpeggio of Blue Steel (Iona/I-401)
Outbreak Company (Petrarca Ann Erudanto III)
2014
Sakura Trick (Kaede Ikeno)
Jinsei (Shino)
Cross Ange (Mei)
Re: Hamatora (Skill)
2015
The Idolmaster Cinderella Girls (Karen Hojo)
Assassination Classroom (Nagisa Shiota)
Etotama (Meitan)
The Idolmaster Cinderella Girls 2nd Season (Karen Hojo)
2016
Divine Gate (Undine)
Assassination Classroom 2nd Season (Nagisa Shiota)
Ragnastrike Angels (Hinata Tōjō)
Yu-Gi-Oh! Arc-V (Grace Tyler, Ray)
Digimon Universe: Appli Monsters (Ai Kashiki)
2017
Gabriel DropOut (Machiko)
Idol Jihen (Shizuka Onimaru)
2013
PreCure All Stars New Stage: Kokoro no Tomodachi (Alice Yotsuba/Cure Rosetta)
2015
Aoki Hagane no Arpeggio: Ars Nova DC (Iona/I-401)
Aoki Hagane no Arpeggio: Ars Nova Cadenza (Iona/I-401)
Girls und Panzer der Film (Miho Nishizumi)
2016
Assassination Classroom The Movie: 365 Days (Nagisa Shiota)
Koro-sensei Q! (Nagisa Shiota)
2009
Ōkami Kakushi (Kaname Asagiri)
Demon Bride (Eve, Astarot)
2013
Onigokko! (Nazuna)
Kantai Collection (Iona - special event)
2014
Girls und Panzer: Senshadō, Kiwamemasu! (Miho Nishizumi)
The Idolmaster Cinderella Girls (Karen Hojo)
Tokyo 7th Sisters (Mito Hanyuda)
2015
Makai Shin Trillion (Perpell)
2016
Caligula (Wicked)
Persona 5 (Sadayo Kawakami)
Mai Fuchigami Wikipedia