Covid-19
Indian




Development economics




Mahendra Lama




Ambassador for Peace




Education






1 March 1961 (age 54) (

1961-03-01

)

Darjeeling district, India




Jawaharlal Nehru University, Sikkim University




St Joseph's College, Darjeeling, Jawaharlal Nehru University




Sikkim human development report, 2001




Jawaharlal Nehru University, Delhi, St Joseph's College, Darjeeling
Mahendra P. Lama (Nepali: महेन्द्र पी. लामा) was the pro-vice chancellor of IGNOU and the founding vice chancellor of Sikkim University in India. He, at the age of 45 years, became the youngest vice chancellor of a Central University in India.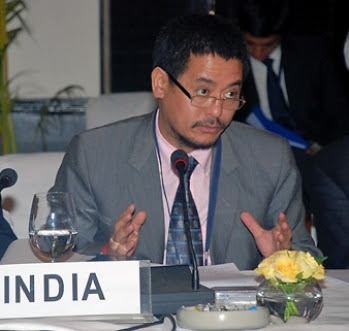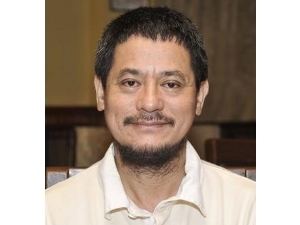 Lama completed his graduation from St Joseph's College, Darjeeling and did his Masters and Ph.D. from Jawaharlal Nehru University, New Delhi. Lama has worked and published on issues related to cooperation and integration in South Asia.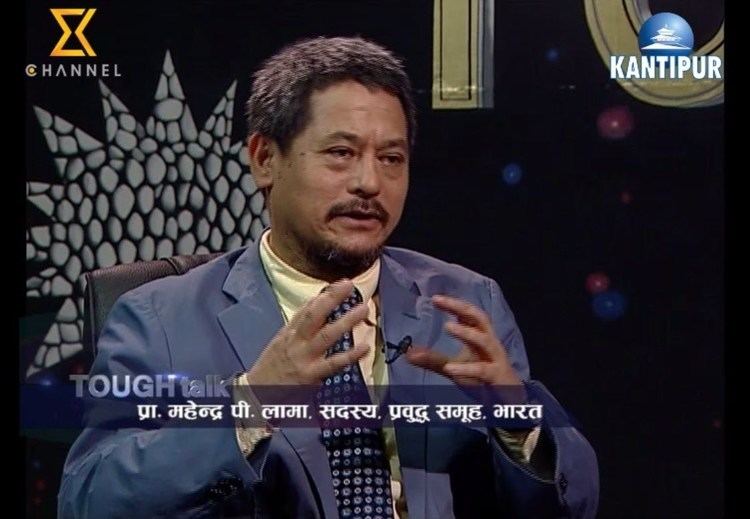 Lama had been Chairperson, Centre for South, Central, Southeast Asia and South West Pacific Studies at the School of International Studies, Jawaharlal Nehru University, New Delhi, a Ford Foundation Fellow at Notre Dame University, USA, and a Visiting Professor in Hitotsubashi University, Japan. He also served as a Vice Chancellor of the Central University in Sikkim, India and also served as the chief economic adviser to the Chief Minister of Sikkim for seven years (2002-2009). Lama is a Member of the National Security Advisory Board of the Government of India, India –China Fellow at the New School University, USA. In 1997, he was nominated by the Indian government to serve in the independent expert group set up by the South Asian Association for Regional Cooperation (SAARC). He was also a member of the National Committee of the Revamping of the North Eastern Council in 2004, and the national steering committee for the North East Vision document. Lama is an author. He has written and edited several books and scholarly articles and some of this works have been translated into Japanese, French and German Language.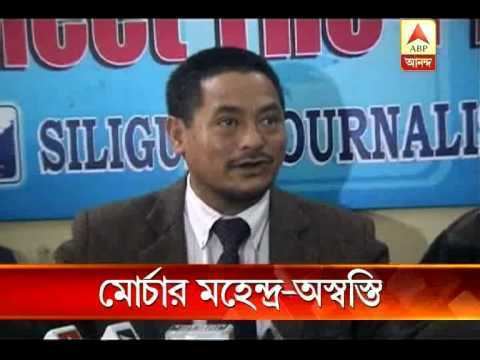 Recently, the President of India has nominated Lama to the Executive Council of North Eastern Hill University in Shillong. In the last 6 years, the President of India has nominated Lama to eight institutions of India as her/his representative. Lama has also been nominated by the University Grants Commission for the Review Committee of the State Eligibility Test of Karnataka and also as a member of the prestigious Commonwealth Fellowship Selection Committee.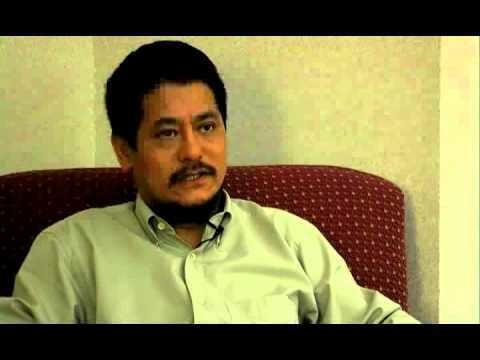 In June 2013, Lama expressed his plan to stand as an independent candidate from the district of Darjeeling for the forthcoming Lok Sabha election, 2014. He, however, lost with big margin. Currently he is again teaching in JNU, New Delhi. He occasionally visits Darjeeling and delivers political speeches.
Globalisation and Cultural Practices in Mountain Areas: Dynamics, Dimensions, and Implications, Sikkim University Press, 2012, ISBN 8173872309, ISBN 9788173872303.
Human Security in India: Discourse, Practices, and Policy Implications, Bangladesh Institute of International and Strategic Studies, 2010, ISBN 9848815287, ISBN 9789848815281.
Gorkhaland Movement: Quest for an Identity, Department of Information and Cultural Affairs, Darjeeling Gorkha Hill Council, 1996.
Sikkims's Achievements: Under Pawan Chamling Government, Information and Public Relations Department, Government of Sikkim, 2003.
Sikkim Human Development Report 2001, Social Science Press, 2001, ISBN 8187358041, ISBN 9788187358046.
Managing Refugees in South Asia: Protection, Aid, State Behaviour, and Regional Approach, Regugee and Migratory Movements Research Unit, University of Dhaka, 2000.
Integrated Programme of Action in SAARC: Genesis, Evaluation, Constraints, and Rationale for Revamping, Research and Information System for the Non-Aligned and Other Developing Countries, 1999, ISBN 8171220711, ISBN 9788171220717.
Thakur Chandan Singh: Makers of Indian Literature, Sahitya Akademi, 1997, ISBN 9788126003211.
Regional Economic Cooperation in South Asia: A Commodity Approach, Society for Peace, Security & Development Studies, 1997.
Sikkim: Society, Polity, Economy, Environment, Indus Publishing Company, 1994, ISBN 8173870136.
The tenure of Lama in Sikkim University is marred by controversy. Lama has been accused of gross financial irregularities during his stint as VC (2007–12). Recently, a division bench of Sikkim High Court has ordered a Central Bureau of Investigation (CBI) inquiry against Lama and his then deputy Jyoti Prakash Tamang for alleged financial irregularities during his tenure from 2007 to 2012. The bench ordered the CBI probe while acting on a PIL filed by South Sikkim Organisation in 2012. The division bench is composed of chief Justice Satish K Agnihotri and Justice Meenakshi Madan Rai. It is a huge set back for Lama particularly in his academic and professional career.
Mahendra P. Lama Wikipedia