India




Bhojpuri, Hindi




Bihar




Siwan



Maharajganj is a town and a notified area in Siwan district in the Indian state of Bihar.
Maharajganj is located at 26.1075°N 84.5025°E? / 26.1075; 84.5025. It has an average elevation of 66 metres (216 feet).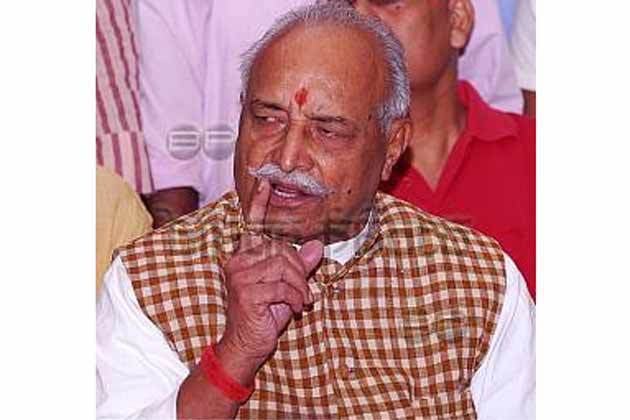 Maharajganj is a Sub-divisional area in Siwan district (Bihar). At the time of british it was well connected with MG railway line. Those days people used to come here for business purpose as it was one of the big (MANDI) market for near by areas. Maharajganj is located at 20 kms from Siwan (District Town). Gud (made from sugarcane), Galla market (Anaj Mandi) and cloth market are very old here. But now these days this town is also moving towards and the same time the old identifications of this town are disappearing day by day. Famous cultural event of this town is "Maunia Baba Mela" which is very popular among the local population. R.B.G.R College is the important educational institute in this area. Now it is well connected from Roadways and Railways too from Chhapra, Siwan, & Duraundha.
Maharajganj, Siwan Wikipedia
(,)http://static.ibnlive.in.com/ibnlive/pix/sitepix/01_2013/umashankarsingh-rjdmp.jpg(,)http://static.ibnlive.in.com/ibnlive/pix/sitepix/06_2013/siwan-mobile-seized-from-shahbuddin-in-jail-before-maharajganj-bypoll_010613110820.jpg(,)http://i.ytimg.com/vi/Iyj69rTXvZc/hqdefault.jpg(,)http://i.ytimg.com/vi/ftJM9j_p4dA/0.jpg(,)http://i.ytimg.com/vi/OdV5iWTS9po/maxresdefault.jpg(,)http://im.hunt.in/cg/Siwan/City-Guide/Siwan-railway-station.jpg(,)http://i.ytimg.com/vi/d27oIIkTyXE/hqdefault.jpg(,)http://mw2.google.com/mw-panoramio/photos/medium/17695400.jpg(,)http://i.ytimg.com/vi/aIabpBe7mQk/hqdefault.jpg(,)http://i.ytimg.com/vi/qUiAjrTJaIw/hqdefault.jpg(,)http://i.ytimg.com/vi/cdSQe2U3v1c/hqdefault.jpg(,)http://i.ytimg.com/vi/fBUqfQUnzeQ/hqdefault.jpg(,)http://i.ytimg.com/vi/5nxpFwOTRCk/hqdefault.jpg(,)http://i.ytimg.com/vi/batWdOnxwGg/0.jpg
(,)https://fbexternal-a.akamaihd.net/safe_image.php%3Fd%3DAQB1j5F_DI-Vbh8i%26w%3D720%26h%3D814%26url%3Dhttp%253A%252F%252Fupload.wikimedia.org%252Fwikipedia%252Fcommons%252Fthumb%252Fe%252Fe0%252FUttar_Pradesh_district_location_map_Kushinagar.svg%252F720px-Uttar_Pradesh_district_location_map_Kushinagar.svg.png(,)https://fbexternal-a.akamaihd.net/safe_image.php%3Fd%3DAQCiv7hTnvVvIGI0%26w%3D720%26h%3D493%26url%3Dhttp%253A%252F%252Fupload.wikimedia.org%252Fwikipedia%252Fcommons%252Fthumb%252F7%252F77%252FIndia_districts.png%252F720px-India_districts.png(,)http://image.slidesharecdn.com/development-landscape-of-india-coverage-1230540972316820-2/95/coverage-in-indian-development-landscape-4-638.jpg%3Fcb%3D1422661184(,)http://mw2.google.com/mw-panoramio/photos/medium/17695433.jpg(,)http://mw2.google.com/mw-panoramio/photos/medium/48240170.jpg(,)http://mw2.google.com/mw-panoramio/photos/medium/17695289.jpg(,)http://mw2.google.com/mw-panoramio/photos/medium/17698822.jpg(,)http://mw2.google.com/mw-panoramio/photos/medium/17698865.jpg(,)http://mw2.google.com/mw-panoramio/photos/medium/54941291.jpg(,)http://mw2.google.com/mw-panoramio/photos/medium/16819915.jpg(,)http://publishing.cdlib.org/ucpressebooks/data/13030/tq/ft4779n9tq/figures/ft4779n9tq_00006.gif
(,)http://www.mapsofindia.com/parliamentaryconstituencies/bihar/images/maharajganj-constituency-map-bihar.jpg(,)http://www.mapsofindia.com/maps/bihar/tehsil/siwan-tehsil-map.jpg(,)http://www.mapsofindia.com/maps/bihar/districts/siwan-district-map.jpg(,)http://i.ytimg.com/vi/qp8xOSMVYIg/0.jpg(,)http://i.ytimg.com/vi/y279IoGATUg/hqdefault.jpg(,)https://lh3.googleusercontent.com/-msSj7P5AIg8/AAAAAAAAAAI/AAAAAAAAAAA/shXJfIBnVko/photo.jpg(,)http://www.udupitoday.com/udtoday/images/uploads/July/images/jul1411midday.jpg