Mahanagar (Bengali: মহানগর, Mahānagar; English: The Big City) is a 1963 Bengali drama film written and directed by Satyajit Ray and starring Madhabi Mukherjee in the leading role of Arati. Based on a short story, Abataranika by Narendranath Mitra, it narrates the story of a housewife who disconcerts her traditionalist family by getting a job as a saleswoman. It marks the first screen appearance of Jaya Bhaduri (now Jaya Bachchan), who later went on to become one of Bollywood's leading actresses.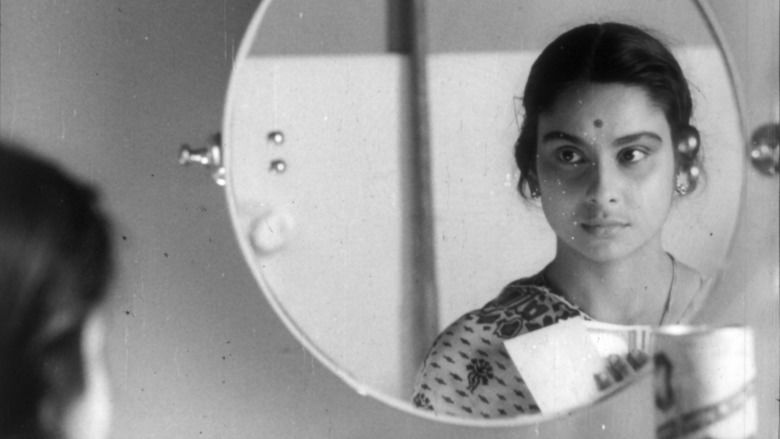 Shot in the first half of 1963 in Calcutta, this was also the first film directed by Ray set entirely in his native Calcutta, reflecting contemporary realities of the urban middle-class, where women going to work is no longer merely driven by ideas of emancipation but has become an economic reality. The film examines the effects of the confident working woman on patriarchial attitudes and social dynamics. Besides The Apu Trilogy, the film, according to veteran film critic Philip French is one of Ray's greatest films.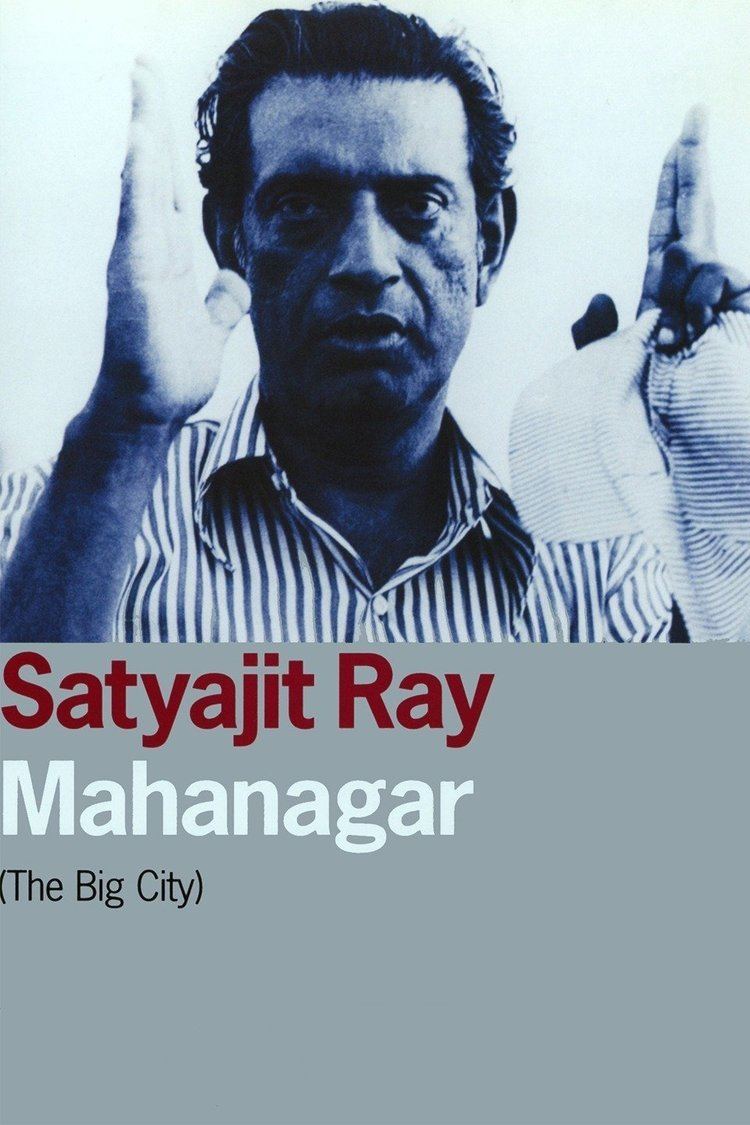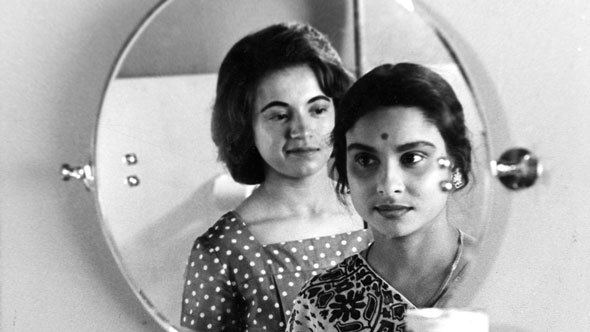 Set in Calcutta during the 1950s Mahanagar explores the evolving independence of middle-class women of the city. Arati (Madhabi Mukherjee), a home maker, takes up a job as a door-to-door saleswoman to meet the increasing financial pressure on her very orthodox and conservative family. Despite familial adversity and societal obstacles the initially hesitant and nervous Arati soon begins to prosper in her field and gradually starts to enjoy her new-found financial and psychological independence. Her initially supportive husband, Subrata (Anil Chatterjee), starts to feel insecure decides to ask Arati to quit after tentatively securing another part-time job. Before Arati can quit, Subrata loses his job in the bank he was working for as it is shut down. Subrata has no choice but to let her continue to work. Arati now becomes the sole breadwinner of the family and also befriends an English-speaking, Anglo-Indian (representative of the legacy of the British Raj) colleague Edith (Vicky Redwood), a move which raises suspicion and increases conflict within her family. Slowly Arati begins to shine in her job and earn the trust of her manager, who promises her to greater heights if she continues to work with similar efficiency. Subrata meanwhile now sits all day at home and drowns himself in suspicion, insecurity and ego. Subrata finally decides to meet Himangshu (Haradhan Bannerjee), Arati's boss, to ease some of his suspicions. When he meets him he finds that Himangshu is an affable and friendly person, and eases up to him. They discuss about the unemployment of Subrata and Himangshu promises to find him a job somewhere. Meanwhile, Edith comes back after a long sickness to the office but Himangshu doesn't believe she was actually sick, and fires her quoting reasons pertaining to Edith's frivolous lifestyle. She is hurt and cries in the washroom, which is seen by Arati. A once timid person, Arati lets go of her inhibitions and decides to fight this injustice. She confronts Himangshu impulsively, regardless of her position as the sole breadwinner of her family. After a heated exchange where her boss doesn't agree to apologize to Edith, Arati throws her resignation and storms off. On her way out of the office she meets Subrata and apologizes to him because of her actions and tells him that she feels scared of the future. Initially hesitant, Subarata realizes that his wife has shown courage rather than meekly submitting to cowardliness because of her needs. He placates Arati and tells her that he believes some day they both will get jobs to support their family.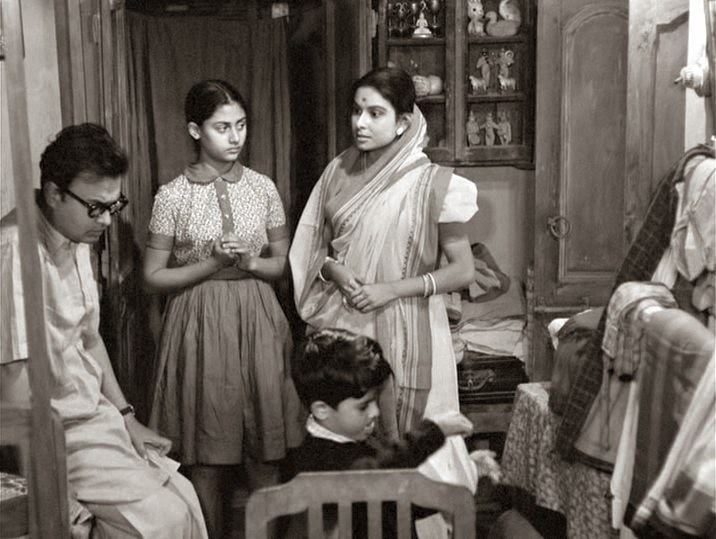 Madhabi Mukherjee – Arati Mazumdar
Anil Chatterjee – Subrata Mazumdar (the husband)
Haradhan Bannerjee – Himangshu Mukherjee (the boss)
Vicky Redwood – Ms. Edith Simmons (the Anglo-Indian friend)
Jaya Bhaduri – Bani (the daughter)
Haren Chatterjee – Priyogopal (Subrata's father)
Sefalika Devi – Sarojini (Subrata's Mother)
Prosenjit Sarkar – Pintu (the son)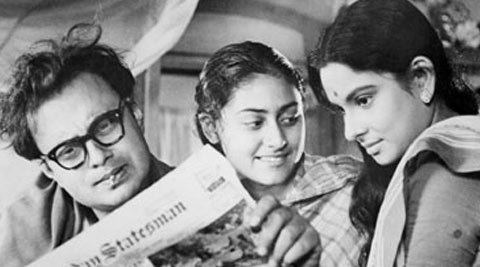 Satyajit Ray won the Silver Bear for Best Director at the 14th Berlin International Film Festival in 1964.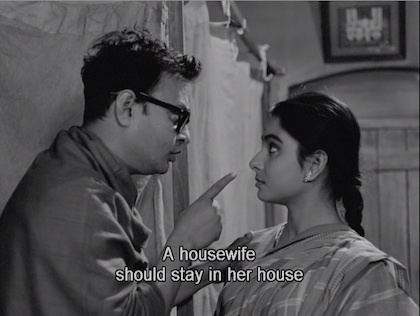 The film was selected as the Indian entry for the Best Foreign Language Film at the 36th Academy Awards, but was not accepted as a nominee.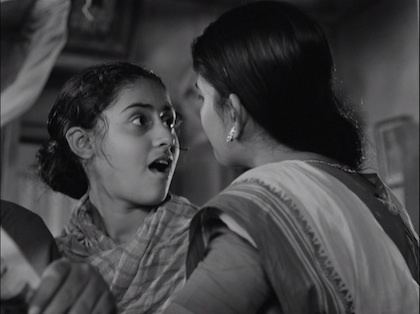 The film won the All India Certificate of Merit for the Third Best Feature Film in 1963 at the 11th National Film Awards.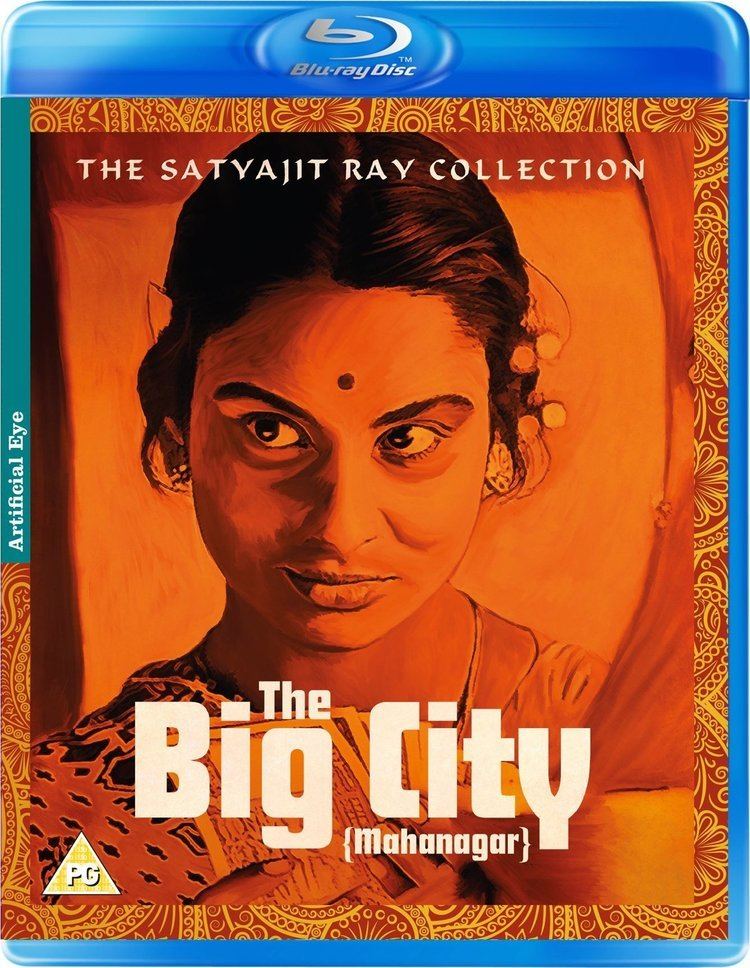 Upon its delayed (1968) release in the United States, it drew praise from Roger Ebert, Pauline Kael and others. According to Ebert, "the power of this extraordinary film seems to come in equal parts from the serene narrative style of director Satyajit Ray and the sensitive performances of the cast members." He described Mahanagar as "one of the most rewarding screen experiences of our time".
The Academy Film Archive preserved Mahangar in 1996.