Mahabaleshwar is located at 17.9237°N 73.6586°E / 17.9237; 73.6586. It has an average elevation of 1,353 metres (4,439 ft).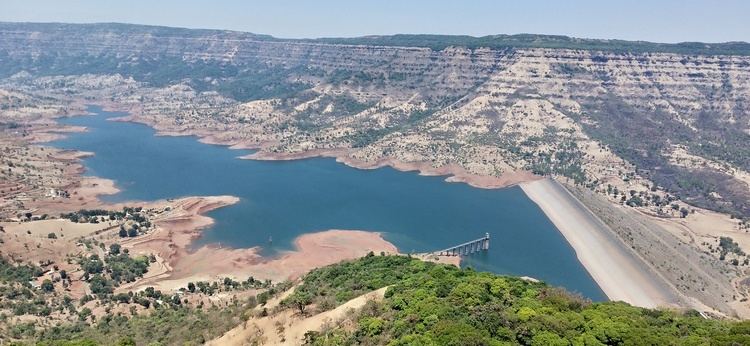 Located about 120 km (75 mi) southwest of Pune and 285 km (177 mi) from Mumbai, Mahabaleshwar is a vast plateau measuring 150 km2 (58 sq mi), bound by valleys on all sides. It reaches a height of 1,439 m (4,721 ft) at its highest peak above sea level, known as Wilson/Sunrise Point.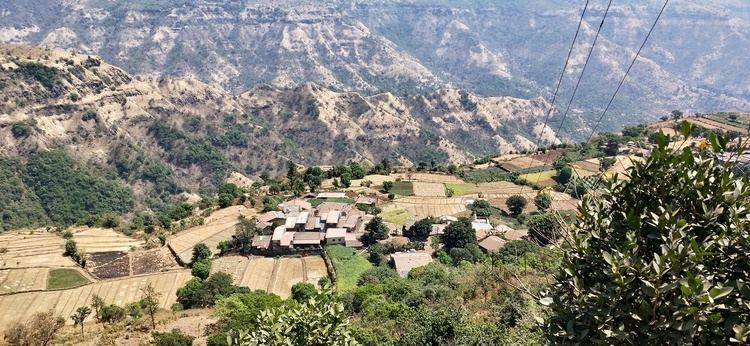 Mahabaleshwar comprises three villages: sumit dave Malcolm Peth, Old "Kshetra" Mahabaleshwar and part of the Shindola village.
Mahabaleshwar is the source of the Krishna River that flows across Maharashtra, Karnataka, Telangana and Andhra Pradesh. The legendary source of the river is a spout from the mouth of a statue of a cow in the ancient temple of Mahadev in Old Mahabaleshwar. Legend has it that Krishna is Lord Vishnu himself as a result of a curse on the trimurtis by Savitri. Also, its tributaries Venna and Koyna are said to be Lord Shiva and Lord Brahma themselves. An interesting thing to notice is that 4 other rivers come out from the cow's mouth apart from Krishna and they all travel some distance before merging into Krishna. These rivers are the Koyna, Venna (Veni), Savitri, and Gayatri.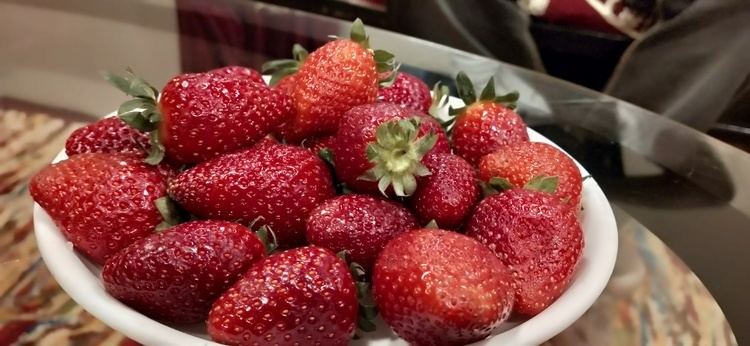 Climate of the area is suitable for cultivation of strawberries, Mahabaleshwar strawberry contributes to about 85 percent of the total strawberry production in the country. It also received the geographical indication (GI) tag in 2010.
In old Mahabaleshwar, 7 km from Mahabaleshwar, there are many tourist points and 5 temples to see, with examples of old Indian architecture. There are also natural view points, some named by the British, who went on holidays in these places during the British Raj.
Behind Panchganga temple, there is a small trail that leads to Krishnabai temple where the Krishna river is worshiped. It is built on the hilltop overlooking the Krishna valley and was built in 1888 by a ruler of Ratnagiri on the Konkancoast. The temple has a Shiva lingam and a beautiful statue of Krishna. A small stream of the river flowing from a cow-face (gomukh) falls on a 'Kunda' or water tank. Stone carved columns and ceilings are the special characteristics of this temple. This old temple has gathered moss and is in ruins. It is not visited much by tourists and is isolated. But it provides a most exquisite view of the river Krishna.
Named because of the natural sculpture of the stones which looks like three monkeys sitting beside each other and portraying 3 monkeys of Gandhiji. Nestled deep in the valleys one can figure out from the outline of a big stone a natural cut out it give an effect of 3 monkey sitting next to each other portraying the Three Wise Monkeys. This point is on route to Arthur's Seat.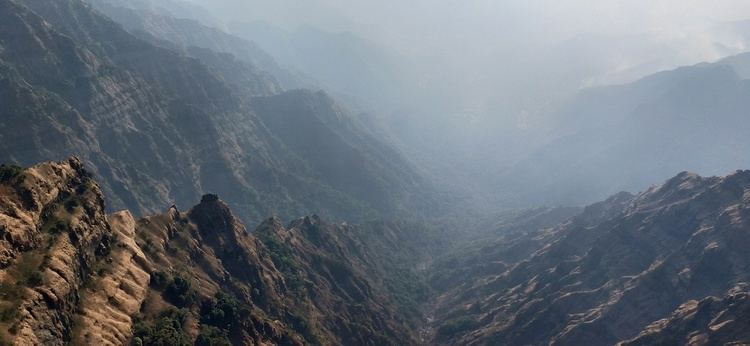 Officer Sir Arthur Malet (1806–1888)[3](Not to be confused with British born actor of same name), who sat here and gazed at the Savitri River, where he lost his wife and children in a tragic ferry mishap.
Today, Mahabaleshwar is a popular holiday resort and honeymoon spot, and an important pilgrimage site for Hindus.
The Venna lake is one of the major tourist attractions of Mahabaleshwar. The lake is surrounded by trees on all sides.
In Mahabaleshwar one can get hotels for all budgets from budget hotels to 3 Stars hotels. You can get hotel from where one can enjoy the Lake's View or in midst of the Mahabaleshwar's famous market.
Kate's point is located to the east of Mahabaleshwar and is famous for its view of two reservoirs, Balakwadi and Dhom. The point is around 1280 mts high.
Needle hole point is located near Kate's Point. One can see a natural rock formation with a hole in between, thus giving the name Needle-hole. The point is also famous for the view of Deccan traps, which look like an elephant's trunk.
Named after Sir Leslie Wilson, the Governor of Bombay from 1923 to 1926, Wilson Point is the highest point in Mahabaleshwar at 1439 m. Known as Sindola Hill during the colonial rule, Wilson point is the only location in Mahabaleshwar where both sunrise and sunset can be seen. It offers a spectacular glance of Mahabaleshwar in all directions. It located at behind Mahabaleshwar-Medha road at 1.5 km from Mahabaleshwar city.
Pratapgad is a fort near Mahabaleshwar. The fort was built by Shivaji Maharaj. The fort is popular for in History of India as Commander of Bijapur Afzalkhan was defeated and killed by Shivaji Maharaj at Pratapgad.
This waterfalls is located near Mahabaleshwar. The water here falls from a height of approximately 600 feet. The water of Lingamala waterfalls cascades into the Venna Lake. The waterfalls is divided by projecting rocks into multiple tier
The first historical mention of Mahabaleshwar dates back to year 1215 when the King Singhan of Deogiri visited Old Mahabaleshwar. He built a small temple and water tank at the source of the river Krishna. Around 1350, a Brahmin dynasty ruled this area. In the middle of the 16th century the Maratha family of Chandarao More defeated the Brahmin dynasty and became rulers of Javli and Mahabaleshwar, during which period the temple of Old Mahabaleshwar was rebuilt.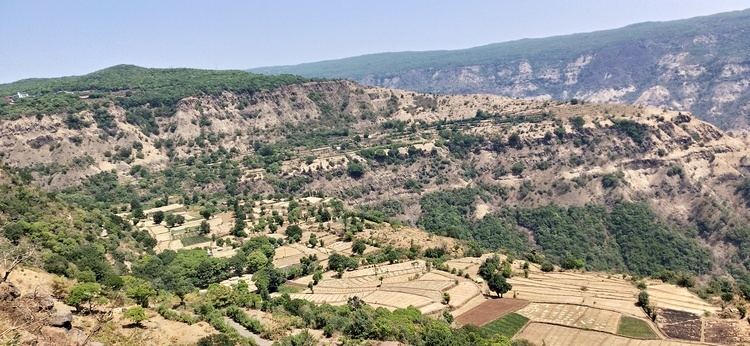 In the 17th century Shivaji Maharaj took over Javli and Mahabaleshwar and constructed the Pratapgad fort in 1656.
In 1819, the British included the hills in the territory of the Raja of Satara. Col. Lodwick (Late General Sir ) stationed at Satara, in April 1824 with a contingent of soldiers and Indian guides climbed up the mountain face reaching what is now known as the Lodwick Point.
Starting with Sir John Malcolm in 1828, a succession of them from Sir Mountstuart Elphinstone, Arthur Malet (for whom the seat at "Point Arthur" is named), Carnac, Frere and many others became regular visitors.
Present day Mahabaleshwar came into existence in the year 1829-30. In old records it is mentioned as Malcolm Peth, but in practise today it is known as Mahabaleshwar.
Added to the scores of magnificent scenic "points", the perennial springs, streams, and waterfalls of Mahabaleshwar plateau, with its year round superb climate, drew the English and others to Mahabaleshwar. By the end of the 19th century it had become an attractive popular hill station of world renown. Raj Bhavan, the Summer residence of the Governor of Maharashtra, is also located here. An older building named "The Terraces" was purchased in 1884 and rechristened as Giri Darshan in 1886.
"Babington House", a magnificent colonial-style bungalow built in the shape of a cross with a deep veranda, elaborate metal work railing and extensive outhouses is considered Mahableshwar's most beautiful country house. It was formerly one of the principal country seats of the Dubash family, a Parsi ship chandler dynasty from Bombay who sold it to the Rahejas in the early 1970s. It contains a central dining room with a 24-seater table and a lovely library pavilion with 1st edition books collected by the Dubash family, notably Jamsetjee "Jimmy" Kavasjee Dubash, a great bibliophil and art collector.
As of 2011 India census, Mahabaleshwar had a population of 12,737. Males constitute 55% of the population and females 45%. Mahabaleshwar has an average literacy rate of 78%, higher than the national average of 74.04%: male literacy is 84%, and female literacy is 71%. In Mahabaleshwar, 11% of the population is under 6 years of age.
Mahabaleshwar is located about 32 km from Wai. It is around 260 km from Mumbai, the state capital. The nearest major city is Satara, around 45 km away, and is 120 km from Pune. Mahabaleshwar is connected by the National Highway 4. Bus services by state-run MSRTC and private organizations connect it by buses from Pune, Mumbai, Sangli and Satara.
Nearest railroad is Satara, around 60 km. Nearest major railway junctions include Pune (120 km), Miraj (170 km) . Private cars and cabs, as well as state-run bus services are available in these locations to Mahabaleshwar. Also, a Rail station named Diwan Khavati on Kokan Railway near Khed gives a route of 60 km via Poladpur to Mahabaleshwar not so frequented though.
The nearest airport is Pune International Airport, serving the city of Pune, about 120 km from Mahabaleshwar. Chhatrapati Shivaji International Airport of Mumbai is 270 km away.