Books

Magic Eye I: A New Way of Lo, Magic Eye III: A New Dimensio, Magic Eye Gallery: A Showing, Magic Eye: A New Bag of Tricks, Magic Eye beyond 3D

Similar

Andrews McMeel Publishing , Ambiguous image , Autostereogram
Magic Eye is a series of books published by N.E. Thing Enterprises (renamed in 1996 to Magic Eye Inc.). The books feature autostereograms, which allow some people to see 3D images by focusing on 2D patterns. The viewer must diverge their eyes in order to see a hidden three-dimensional image within the pattern. ag"Magic Eye" has become something of a genericized trademark, often used to refer to autostereograms of any origin. The autostereogram predates the Magic Eye series by several years. Christopher Tyler created the first black-and-white autostereograms in 1979 with the assistance of computer programmer Maureen Clarke.
Magic eye the optical illusion explained
To discover the hidden image of a Magic Eye, hold the picture against your nose and focus on the background of the picture. Do not move your eyes and try not to blink. This will look blurry as you are "diverging" your eyes. Slowly pull the picture away from your facTenyoe while staring into the background. Once the image pops out in 3D, you can look around the picture and enjoy.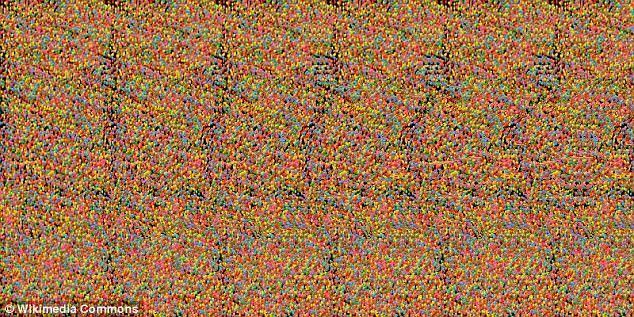 After creating its first images in 1991, creator Tom Baccei worked with Tenyo, a Japanese company that sells magic supplies. Tenyo published its first book in late 1991 titled Miru Miru Mega Yokunaru Magic Eye ("Your Eyesight Gets Better & Better in a Very Short Rate of Time: Magic Eye"), sending sales representatives out to street corners to demonstrate how to see the hidden image. Within a few weeks the first Japanese book became a best seller, as did the second, rushed out shortly after.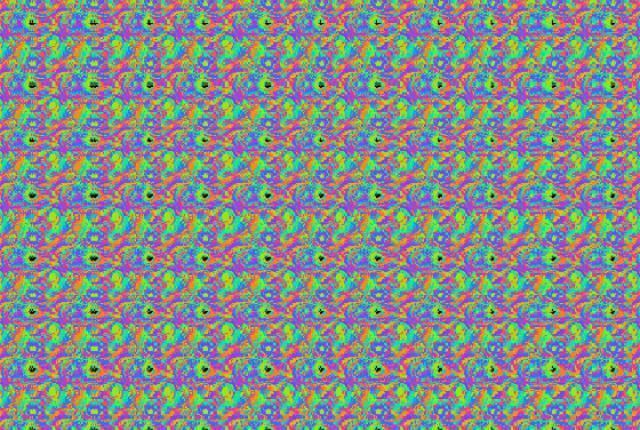 The first North American Magic Eye book, Magic Eye: A New Way of Looking at the World was released by Andrews & McMeel in 1993. According to the book's dust jacket, the images were rendered by "Salitsky Dot," a patented method. Within a year it had been followed by two sequels that were also extremely popular. The three books spent a cumulative total of 73 weeks on the New York Times Bestseller List. Dozens of other books and other products have been released since then; Magic Eye stereograms have been featured on postcards, mousepads, lunch boxes, cereal boxes and even neckties. Magic Eye stereograms have also been featured in a weekly newspaper comic panel syndicated by Universal Press Syndicate.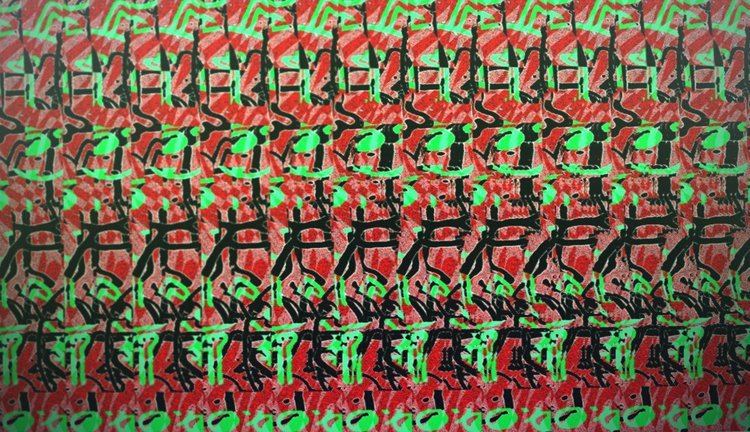 The Magic Eye images have a horizontally repeating pattern which differs slightly with each repetition, therefore giving the illusion of depth when each eye focuses on a different part of the pattern. The stereograms were created using a patented process that allows colorful patterns to be used in creating the final images.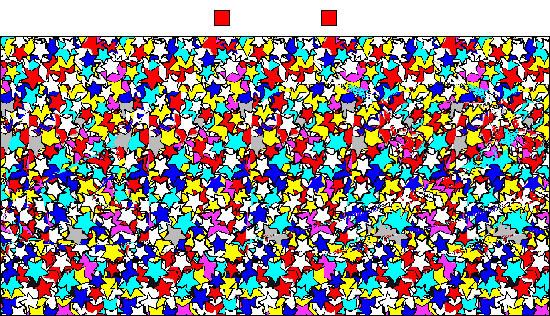 Magic Eye stereograms have been used by orthoptists and vision therapists in the treatment of some binocular vision and accommodative disorders.
The books were featured in an episode of Ellen (season 2, episode 4). Ellen fails to see the stereograms and the episode concludes with her saying "My name is Ellen and I can't Magic Eye". A stereogram poster is also featured in a 1994 episode of Seinfeld, "The Gymnast", although it is referred to as "3-D art" that is made by "BIG computers". In the episode, Elaine's boss becomes obsessed with the poster and spends days struggling to see the image of a spaceship in the patterns, neglecting an important business merger he was overseeing. It was also featured in season 1 episode 6 of Friends, "The One with the Butt", where Ross cannot spot the Statue of Liberty. There is also a running gag in the 1995 Kevin Smith film Mallrats where a character named Willam, played by Ethan Suplee, cannot see a sailboat.
References
Magic Eye Wikipedia
(Text) CC BY-SA