India




Bhupendra Narayan Mandal University




Maithili, Hindi




Bihar




Madhepura



Madhepura is a city and a municipality in Madhepura district in the Indian state of Bihar. Madhepura as it stands now was carved out of Saharsa district and got the status of revenue district on 9 May 1981. Prior to that, Madhepura was a sub-division under Bhagalpur district with effect from 3 September 1845. Subsequently, it was on 1 April 1954 that Saharsa district was carved out of Bhagalpur district.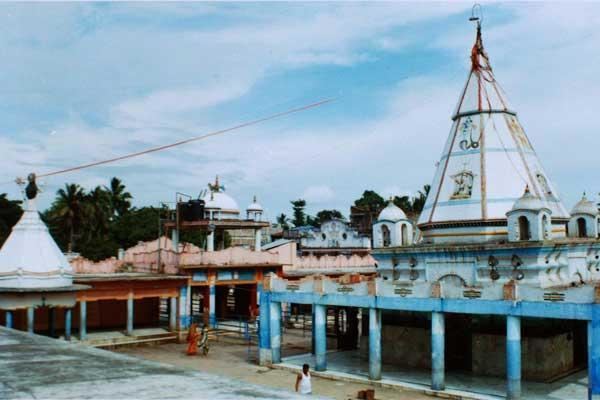 The history of Madhepura can be traced back to the reign of Kushan Dynasty of Ancient India. The "Bhant" communities living in villages of Basantpur and Raibhir under Shankarpur block are the descendants of the Kushan Dynasty. Madhepura was then part of Maurya Dynasty, a fact asserted by the Mauryan pillar at Uda-kishunganj. The name Madhepura is believed to have evolved from Gangapur - a village named after Gangadeo, the grandson of King Mithi, who is said to have established the state of Mithila. Gangapur village itself is said to be named after King Gangsen of the Sen Dynasty. From 1704 AD to 1892, the Kosi river with its diverse courses remained striding the areas right from Forbisganj to Chandeli Karamchand and Raghuvansha Nagar & thereafter submerging itself into the Ganges at Kursela. As Madhepura stands at the centre of Kosi ravine, it was called Madhyapura- a place centrally situated which was subsequently transformed as Madhipura into present Madhepura. Another view is also there as to its naming as the area is said to have been inhabited by the bulk of Madhavas - clan of Lord Krishna. It was termed as Madhavpur which gradually became Madhavpur into Madhepura. (Extracted from Brihad Hindi Kosh, 5th Edition, Page- 887). In ancient times, Madhepura remained a part of Anga Desh. It was also governed by Maurya, Sunga, Kanva and Kushan dynasties. It was a part of Mithila province during Gupta Dynasty. The Mauryan Pillar discovered at Kishunganj bears testimony to it. Madhepura remained under the dominance of Bihar rulers during Rajput rule. Present Raibhir village under Singheshwar block was a stronghold of Bhars.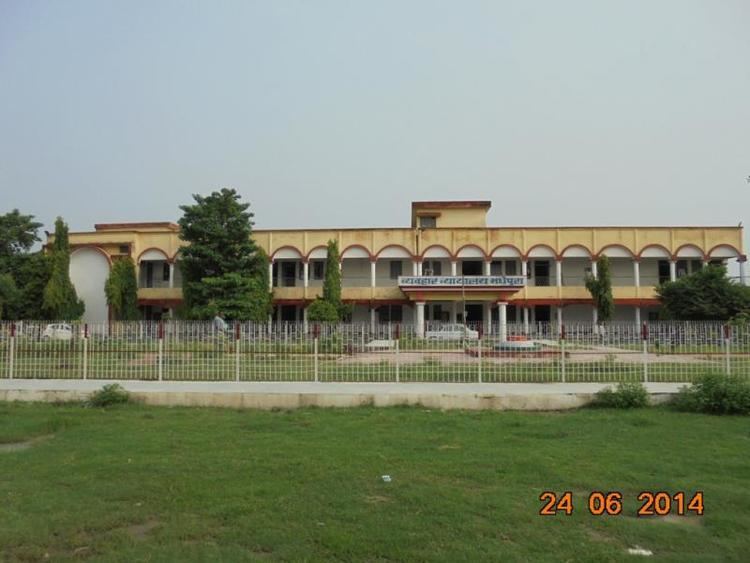 During Mughal period Madhepura remained under Sarkar Tirhut. A mosque of the time of Akbar is still present in Sarsandi village under Uda-Kishunganj. Sikander Sah had also visited the district, which is evident from the coins discovered from Sahugarh village
Madhepura Wikipedia
(,)http://upload.wikimedia.org/wikipedia/commons/1/10/Madhepura-Singheswar_Sthan_Mandir-1.jpg(,)http://ecourts.gov.in/sites/default/files/u501/DSC00783_0.JPG(,)http://upload.wikimedia.org/wikipedia/commons/f/ff/Ancient_india.png(,)http://www.hoparoundindia.com/cityimages/bihar/bigimages/Madhepura-B%2520N%2520Mandal%2520Stadium-1.JPG(,)http://upload.wikimedia.org/wikipedia/commons/a/af/2064_aryabhata-crp.jpg(,)http://www.mapsofindia.com/maps/bihar/districts/madhepura-district-map.jpg(,)http://www.tehelka.com/wp-content/uploads/2009/05/Ranjita.jpg(,)http://www.samataparty.org.in/images/14.jpg(,)http://static.ibnlive.in.com/ibnlive/pix/sitepix/07_2013/trader-sets-employee-ablaze-in-madhepura_280713115119.jpg(,)http://i.ytimg.com/vi/aTzRKG2jRSQ/hqdefault.jpg(,)http://i.ytimg.com/vi/88UkQy4aTro/0.jpg(,)http://i.ytimg.com/vi/7H97VoqU8g8/0.jpg
(,)http://static.ibnlive.in.com/ibnlive/pix/sitepix/07_2013/cooks-faint-after-eating-midday-meal-in-madhepura-school_180713063204.jpg(,)http://static.ibnlive.in.com/ibnlive/pix/sitepix/07_2013/9-children-among-10-killed-as-boat-capsizes-in-madhepura_120713110336.jpg(,)http://www.rome2rio.com/i/Allahabad-Junction-ALD/Madhepura(,)http://www.rome2rio.com/i/Mughal-Sarai-Junction-MGS/Madhepura(,)http://im.hunt.in/cg/Bihar/Madhepura/City-Guide/Madhepura.jpg