Nickname(s)

Ruža (The Rose)




Chairman

Ľubomír Golis




League

Slovak Super Liga


Manager

Norbert Hrnčár


Owner

Milan Fiľo




Ground Capacity

4,876




Arena/Stadium

Štadión pod Čebraťom




Location

Ružomberok, Slovakia


Head coach

Norbert Hrnčár







Full name

Mestský futbalový klub Ružomberok a.s.


Founded

1906; 111 years ago (1906)as Rózsahegyi Sport Club




Ground

Štadión pod Čebraťom,Ružomberok




Profiles




Facebook
Fc nitra mfk ru omberok 2 2 1 kolo i lsd u19
MFK Ružomberok ([ˈruʒomberok]) is a Slovak football club, playing in the city of Ružomberok.
Contents
Mfk ru omberok fc vion zlat moravce bako g l
History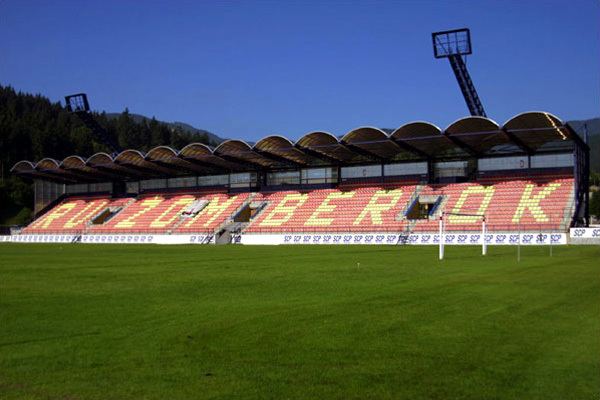 Established in 1906, the club's colours have been traditionally white, yellow and red, which are also featured on the town's flag. However, the sponsor Mondi Business Paper SCP introduced new colours in 2005: orange, black and white.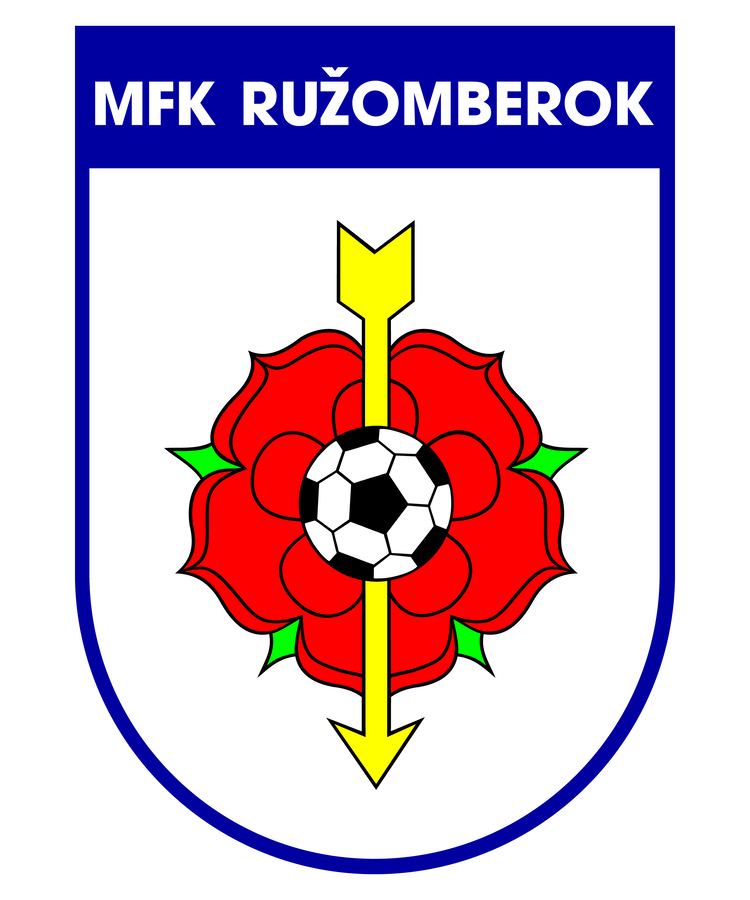 In 1993 the club gained promotion to the Slovak Second Division for the first time and a second promotion to the Corgoň Liga in 1997. The clubs trophy cabinet stayed empty until their centenary year, when in 2006 they lifted both the Corgoň Liga title and the Slovak Cup with the help of 21 goals from the league's joint top scorer Erik Jendrišek. Other stars of the team in this successful season were Jan Nezmar and Marek Sapara. The team was coached at that time by František Komňacký who in February 2007 went on to SKVO Rostov-on-Don.[1]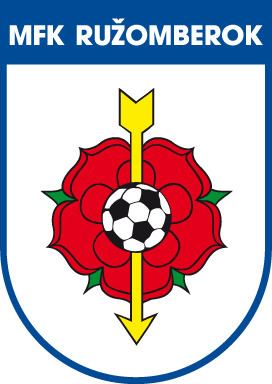 The league win gained them entry into the Champions league second qualifying stage, there they met Swedish side Djurgårdens IF, Ružomberok lost the first leg 1–0 but managed to pull back the deficit to win 3–2 on aggregate. The next round saw them meet Russian champions CSKA Moscow, the team lost conceding 5 goals without reply.
Events timeline

1906 – Founded as Rózsahegyi Sport Club
1948 – Merged with SBZ Ruzomberok and Sokola SBZ Ružomberok
1953 – Renamed DSO Iskra Ružomberok
1955 – Revocation of the merger and renamed Iskra Ružomberok
1957 – Renamed TJ BZVIL Ružomberok
1989 – Renamed TJ BZ Ružomberok
1992 – Renamed ŠK Texicom Ružomberok
1995 – Renamed MŠK Ružomberok
1996 – Renamed MŠK SCP Ružomberok, Slovak 2nd League champion
2003 – Renamed MFK Ružomberok
2006 – Slovak champion, Slovak FA Cup winner
2006 – Champions League qualification, 3rd round
Domestic
Slovak Super Liga
(1993–)
Winners (1): 2006
Slovenský Pohár
(Slovak Cup)
Winners (1): 2006
Runners-Up (1): 2001
Slovak League Top Goalscorer
Slovak League Top scorer since 1993–94
1
Shared award
Transfers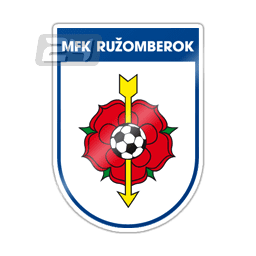 MFK have produced numerous players that have gone on to represent the Slovak national football team. Over the last period there has been a steady increase of young players leaving Ružomberok after a few years of first-team football and moving on to play football in leagues of a higher standard, mostly Czech First League (Igor Žofčák and Juraj Kucka to Sparta Prague in 2007 and 2009, Maroš Klimpl and Tomáš Oravec to Viktoria Žižkov in 2001 and 2002, Dušan Švento to SK Slavia Prague in 2005, Marián Had to Brno in 2004, Marek Bakoš to Viktoria Plzeň in 2009, and Tomáš Ďubek to Slovan Liberec in 2014). Other interesting transfers were 2005–06 best goalscorer Erik Jendrišek to German Hannover 96, Mulumba Mukendi to Russian FC Volga and Marek Sapara to Norwegian champion Rosenborg BK in 2006.
Club partners
source
Current squad
As of 24 January 2017 Note: Flags indicate national team as defined under FIFA eligibility rules. Players may hold more than one non-FIFA nationality.
For recent transfers, see List of Slovak football transfers winter 2016–17.
Out on loan
Note: Flags indicate national team as defined under FIFA eligibility rules. Players may hold more than one non-FIFA nationality.
Retired number(s)
12 – Concordia 1906 (the 12th Man)
League and Cup history
Slovak League only (1993–present)
Most goals
Players whose name is listed in bold are still active.
Notable players
Had international caps for their respective countries. Players whose name is listed in bold represented their countries while playing for MFK.
Past (and present) players who are the subjects of Wikipedia articles can be found here.
Former reserve team
MFK Ružomberok B was a Slovak football club, based in Ružomberok, formerly of the Slovak 2. liga. It was the reserve team of MFK Ružomberok. Ružomberok B's best result in Slovak 2. liga was a 7th position in 2009–10 season and 2011–12 season. In May 2012 the club withdrew from the Slovak 2. liga. Their place in the league was taken by FC ŠTK 1914 Šamorín. Notable former players which later played First league were: Štefan Pekár, Libor Hrdlička, Juraj Dovičovič, Lukáš Greššák, Juraj Dovičovič and Roland Števko.
4 seasons in Slovak 2. liga
Former managers
Ladislav Molnár (2008)
Roman Berta
Ján Haspra
Vladimír Rusnák (2011–12)
Viliam Hýravý
References
MFK Ružomberok Wikipedia
(Text) CC BY-SA