Latvia




10.53 km²




Alina Gendele



Ludza ( ) is a town in the Latgalia region of eastern Latvia. It is located on the main Riga - Moscow road, part of European route E22, and only 30 km from the Latvian-Russian border. The population as of 2004 was 10,247.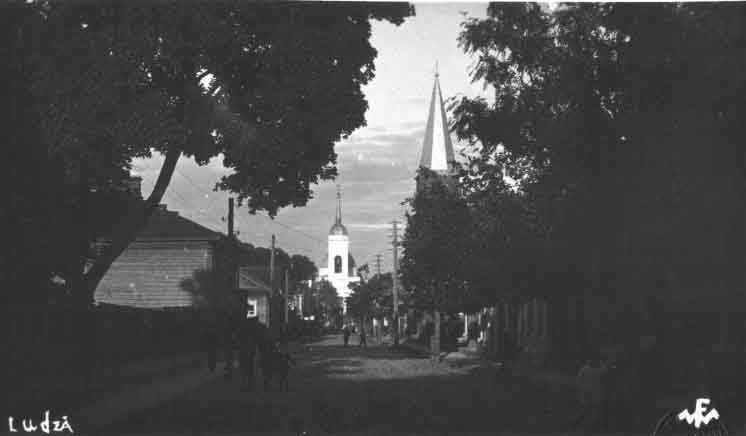 Ludza, the oldest town in Latvia, was first mentioned in Russian chronicles dating to 1173 or 1177. In 1399 the Livonian Order built a stone fortress atop an older Latgalian fortress and used Ludza as an eastern outpost in Livonia. Ludza Castle ruins can be visited nowadays. After the dissolution of the Livonian Order in 1561, Ludza was incorporated to the Polish–Lithuanian Commonwealth and became part of Wenden Voivodeship. After the first partition of Poland in 1772 was taken over by the Russian Empire and added to Vitebsk governorate. Ludza received town rights in 1777 from Catherine II of Russia.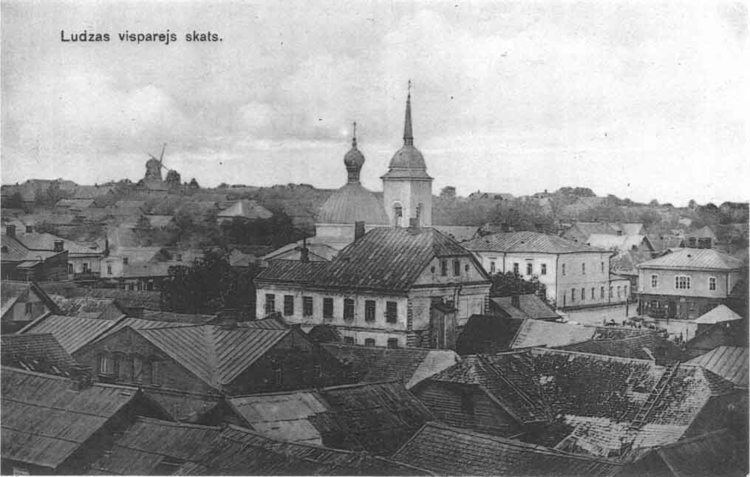 Until July 1, 2009 Ludza was the administrative centre of Ludza District. On July 1, 2009 due to the introduction of the new administrative division in Latvia it became the centre of Ludza municipality.
Ludza Museum and Ludza Tourism Information Centre offer excursions around the town. The most visited sights are:
Ludza History Museum and open-air exposition
Roman Catholic Church
Orthodox Church
Old Believers Church
Ruins of the medieval Ludza Castle
Ludza Craftsmen Centre.
Several lakes offer fishing and water tourism possibilities.
Ludza Wikipedia
(,)http://kehilalinks.jewishgen.org/Ludza/photos/Ludza13a.JPG(,)http://kehilalinks.jewishgen.org/Ludza/photos/Ludza5a2.JPG(,)http://www.jewish-heritage-europe.eu/wp-content/uploads/2015/02/Ludza-Great-Synagogue-Early-XX-c..jpg(,)http://www.latvia.travel/sites/default/files/styles/slide/public/tourism_sight//2348-ludzas_novadpetniecibas_muzejs_5.jpg%3Fitok%3DYY9T-n5N(,)http://www.latvia.travel/sites/default/files/styles/lightbox/public/tourism_sight//2236-ludzas_ludzas_panorama_2_jasinskis.jpg%3Fitok%3DFCT3nmo2(,)http://www.jewish-heritage-europe.eu/wp-content/uploads/2015/02/DSC01184.jpg(,)http://kehilalinks.jewishgen.org/Ludza/photos/Ludza3a2.JPG(,)http://www.jewish-heritage-europe.eu/wp-content/uploads/2015/02/DSC01077.jpg(,)http://www.latvia.travel/sites/default/files/styles/lightbox/public/tourism_sight//2351-ludzas_ludzas_pilsdrupas_1_jasinskis.jpg%3Fitok%3DkCb90B6d(,)http://www.latvia.travel/sites/default/files/styles/slide/public/tourism_sight//2204-ludzas_ludzas_amatnieku_centrs_8-1.jpg%3Fitok%3DGV5oedlj(,)http://www.latvia.travel/sites/default/files/styles/lightbox/public/tourism_sight//2231-ludzas_cibla_eversmuiza_zirgi_1.jpg%3Fitok%3DiQoZqJYc(,)http://www.ambermarks.com/Atteli/Mani/Ludzas%2520raj/Ludza/Ludzas-novadp-muzejs-17mai08.jpg(,)http://www.latvia.travel/sites/default/files/styles/slide/public/tourism_sight//2231-ludzas_cibla_eversmuiza_zirgi_4.jpg%3Fitok%3DrXCxfZEi(,)http://www.latvia.travel/sites/default/files/styles/lightbox/public/tourism_sight//2231-ludzas_cibla_eversmuiza_zirgi_2.jpg%3Fitok%3D6TwT02mk(,)http://www2.luventicus.org/maps/balticstates/ludza.gif(,)http://www.talava.com/files/94-236ludza.jpg
(,)http://turisms.ludza.lv/_rict_text/Image/EU%26ENPI_LV-ENcolor,_small.jpg(,)http://turisms.ludza.lv/_rict_text/Image/tic.jpg(,)http://www.latvia.travel/sites/default/files/styles/lightbox/public/tourism_sight//2204-ludzas_ludzas_amatnieku_centrs_3_jasinskis-1.jpg%3Fitok%3Dz3HcwAHX(,)http://www.latvia.travel/sites/default/files/styles/lightbox/public/tourism_sight//2351-ludzas_ludzas_pilsdrupas_2_jasinskis.jpg%3Fitok%3DdVLorsPC(,)http://www.latvia.travel/sites/default/files/styles/slide/public/tourism_sight//2204-ludzas_amatnieku_centrs_3.jpg%3Fitok%3DEnxdtb8I(,)http://www.latvia.travel/sites/default/files/styles/lightbox/public/tourism_sight//2351-ludzas_pilsdrupas_3d_small.jpg%3Fitok%3DfnwZZmQW(,)http://www.latvia.travel/sites/default/files/styles/lightbox/public/tourism_sight//2348-ludzas_novadpetniecibas_muzejs.jpg%3Fitok%3DoLaY7spw(,)http://www.latvia.travel/sites/default/files/styles/lightbox/public/tourism_sight//2348-ludzas_novadpetniecibas_muzejs_3.jpg%3Fitok%3DslIehtwS(,)http://www.ludza.lv/wp-content/uploads/2014/08/Cisi_gordi_6.jpg(,)http://www.ludza.lv/wp-content/uploads/2014/08/Cisi_gordi_5.jpg(,)http://www.ludza.lv/wp-content/uploads/2014/08/Cisi_gordi_1.jpg(,)http://www.ludza.lv/wp-content/uploads/2014/08/Cisi_gordi_4.jpg(,)http://www.ludza.lv/wp-content/uploads/2014/08/Cisi_gordi_2.jpg(,)http://www.ludza.lv/wp-content/uploads/2014/08/Cisi_gordi_3.jpg
(,)http://www.latvia.travel/sites/default/files/styles/lightbox/public/tic//3978-01.jpg%3Fitok%3DmeQ49U7y(,)http://www.latvia.travel/sites/default/files/styles/lightbox/public/tourism_sight//2348-ludzas_novadpetniecibas_muzejs_1.jpg%3Fitok%3Dz7FOjn9L(,)http://www.latvia.travel/sites/default/files/styles/lightbox/public/tourism_sight//2348-ludzas_novadpetniecibas_muzejs_2.jpg%3Fitok%3Desh-u9AW(,)http://upload.wikimedia.org/wikipedia/commons/b/bb/Ludza.JPG(,)http://www.latvia.travel/sites/default/files/styles/lightbox/public/tourism_sight//2236-ludzas_vecpilseta_anita_saka_3.jpg%3Fitok%3DiNZbTfRe