Luc Lafortune (born September 1958 in Montreal, Canada) is an award-winning lighting designer for the entertainment industry as well as one of the original designers of the world-renowned Cirque du Soleil. He works in both conceptual and technical development, having collaborated with the likes of Franco Dragone and Mark Fisher.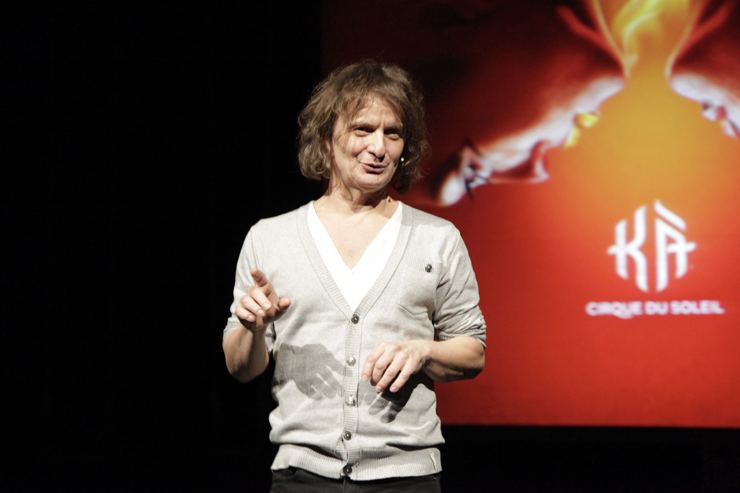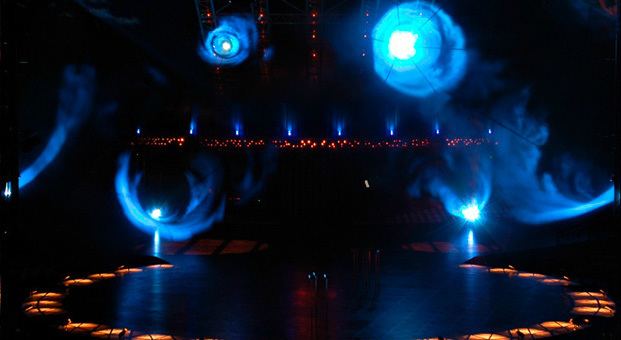 Luc Lafortune studied at Dawson College, and then McGill University, where he obtained a bachelor's degree in Arts. He later obtained a bachelor's degree in Fine Arts, this one however from Concordia University.
Upon graduation, he went to work for Cirque du Soleil, embarking on their first tour, Le Grand Tour, a 13-week stint across rural Quebec, organized in conjunction with the celebrations marking the 450th anniversary of the discovery of Canada by French explorer, Jacques Cartier. Since then, Lafortune has designed numerous Cirque du Soleil shows. His résumé includes the shows "Le Cirque Réinventé (We Reinvent the Circus), Fascination, Nouvelle Expérience, Saltimbanco, Mystère, Alegría, Quidam, O, La Nouba, Dralion, Varekai (co-designer), Zumanity and Kà.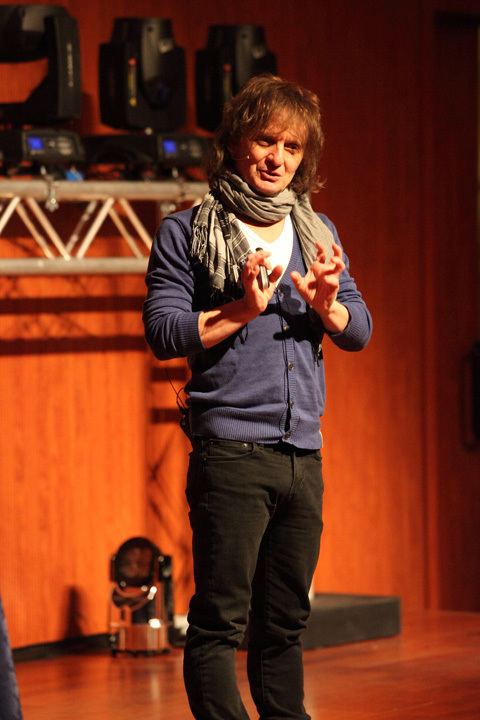 "Although traditionally trained, Luc brings an anarchistic approach to the shows. The folklore is that he stands on the stage and just points where he wants the lights; no plot, paperwork or detailed synopsis comes to the show, just lots of artistic intents"
In 2010, Lafortune completed the lighting design for the Franco Dragone production The House of Dancing Water at the City of Dreams, in Macau. In 2011, he designed the lighting for Turkmenistan's Twentieth Anniversary of Independence Gala, in collaboration with Filmmaster Events in Ashgabat.
Many internationally successful artists have also called upon his talents. He has worked with No Doubt, The Eagles, Gipsy Kings, and The Dixie Chicks as well as Peter Gabriel.
In recent years, Lafortune has consulted for companies such as Dentsu Incorporated of Japan, one of the largest advertising agency brands in the world, as well as The Boeing Company, in Seattle, Washington.
Mr Lafortune is also a sought-after speaker.
искусство и поэзия в световом дизайне, Alexandrinsky Theatre, St-Petersbourg, Russia, December 2013
Arte y Poesia en la iluminación escénica, Matadero de Madrid, Madrid, Spain, February 2013
Arte e Poesia nell'illuminazione scenografica, Bergamo, Italy, February 2013
Art et Poésie dans l'éclairage Scénique, Salon Siel, Paris, France, January 2013
Stagecraft Institute of Las Vegas, Las Vegas, Nevada, July 2012
Tokyo World Lighting Fair, Tokyo, Japan, July 2008
IES International 2007, Mexico City, July 2007
Lightfair International 2007, New York, New York, May 2007
Tokyo World Lighting Fair, Tokyo, Japan, June 2006
ELDA+ Keynote Address 2006, Frankfurt, Germany, April 2006
Martin Hong Kong Seminars, Beijing, China, August 2005
7th International Lighting Society, IESNA 56, Mexico Section, Mexico City, July 2005
Clay Paky Cancun Seminars, Cancun, Mexico, May 2005
USITT Annual Conference, Toronto, Canada, November 2005
University of Innsbruck's School of Architecture, Innsbruck, Austria, December 2002
Jornadas de Luz e Sonido, Buenos Aires, Argentina, April 2001
Luc Lafortune has won numerous awards for his work.
2013 Recipient of a Les Etoiles du Siel Award
2012 ThEA Themed Entertainment Association Award in the "Live Show" Category, for The House of Dancing Water, Macau
2005 USITT United States Institute of Theatre Technology Distinguished Lighting Designer Award
1999 THEA Themed Entertainment Association Award in the "Live Show" Category, for O
1998 EDDY Entertainment Design Award, Show of the Year, for O
1997 Lighting Dimensions International Light Show of the Year Award, for Martin's Atomic Lounge
1994 Lighting Dimensions International Lighting Designer of the Year
1992 Drama-Logue Critics Award in Lighting, for Saltimbanco
In 2004, he registered at #34 on Live Design's list of the entertainment's industry's most powerful people.
Luc Lafortune Wikipedia