Location

Killeen, Texas, U.S.


Start date

October 16, 1991




Name

Luby's shooting



Perpetrator

George Hennard




Non-fatal injuries

27




Weapons

Glock, Ruger P-Series






Target

Patrons at Luby's restaurant




Deaths

24 (including the perpetrator)




Attack type

Murder–suicide, shootout, Massacre


Similar

San Ysidro McDonald's massacre, Stockton schoolyard shooting, Binghamton shootings, Virginia Tech shooting, Red Lake shootings
Dr susan gratia hupp survivor of the 1991 kileen tx lubys shooting massacre
The Luby's shooting, also known as the Luby's massacre, was a Mass shooting that took place on October 16, 1991, at a Luby's restaurant in Killeen, Texas, United States. The perpetrator, George Hennard, drove his pickup truck through the front window of the restaurant, and immediately shot and killed 23 people, and wounded 27 others before fatally shooting himself. It is the fourth deadliest massacre by a single shooter in U.S. history.
Contents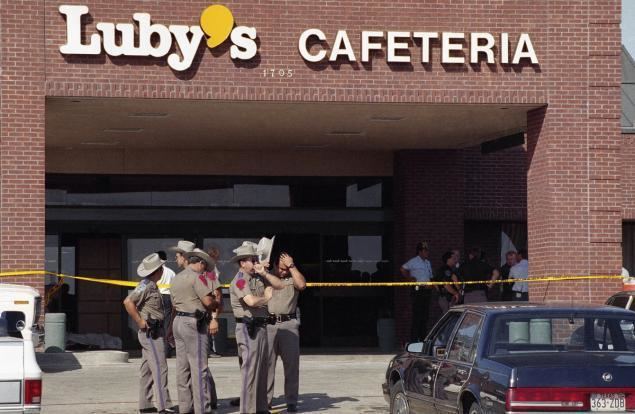 Incident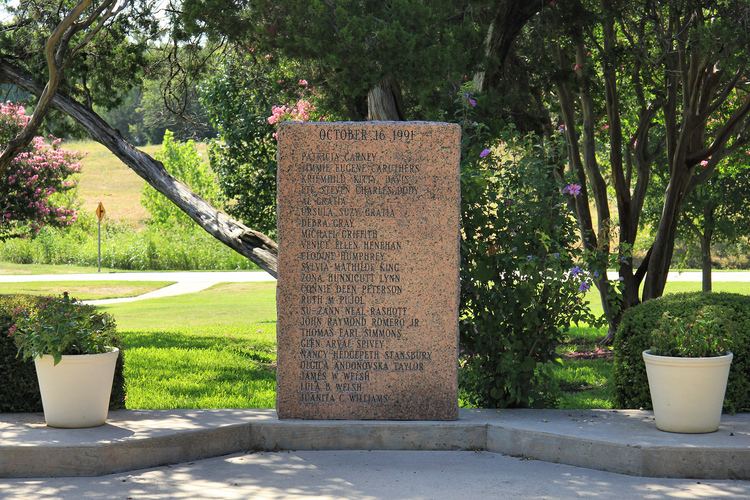 On October 16, 1991, 35-year-old George Hennard, an unemployed merchant mariner who was described by others as angry and withdrawn, with a hatred of women and ethnic minorities, drove his blue 1987 Ford Ranger pickup truck through the plate-glass front window of the restaurant. He yelled, "All women of Killeen and Belton are vipers! This is what you've done to me and my family! This is what Bell County did to me...This is payback day!" He opened fire on the patrons and staff with both a 9mm Glock 17 pistol and a 9mm Ruger P89 pistol. He stalked, shot, and killed 23 people, ten of them with single shots to the head, and wounded another 27 before committing Suicide. Approximately 140 people were in the restaurant.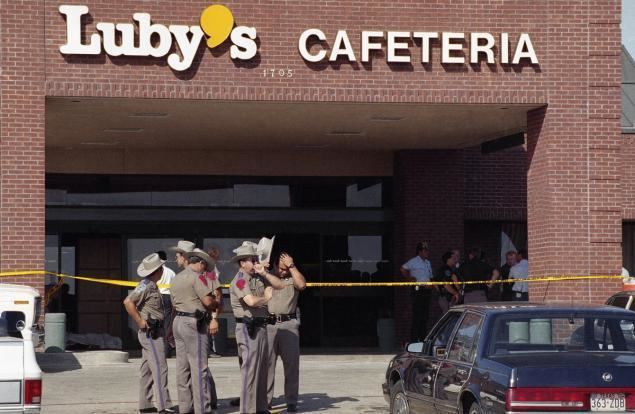 It was National Boss's Day and the restaurant was crowded. At first, bystanders thought the crash was an accident, but the shooting started almost immediately. The first victim was veterinarian Michael Griffith. Another patron, Tommy Vaughn, threw himself through a rear window, sustaining injuries, but provided an escape route for himself and others.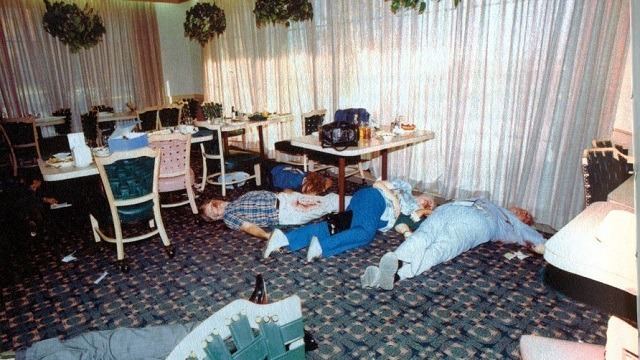 Hennard reloaded at least three times before fleeing to the bathroom after a brief shootout with the police. During it, he was wounded four times. The massacre ended minutes later when he committed suicide by shooting himself in the head.
Possible motive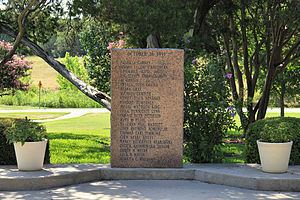 Numerous reports included accounts of Hennard's hatred of women. An ex-roommate of his said, "He hated blacks, Hispanics, gays. He said women were snakes and always had derogatory remarks about them, especially after fights with his mother."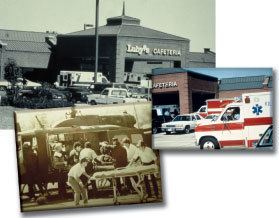 Survivors said Hennard passed over men to shoot women. 14 of the 23 people killed were women, as were many of the wounded. He called two of them a "bitch" before shooting them.
Victims
Name Age Hometown
Patricia Carney 57 Belton
Jimmie Caruthers 48 Austin
Kriemhild Davis 62 Killeen
Steven Dody 43 Copperas Cove/Fort Hood
Alphonse "Al" Gratia 71 Copperas Cove
Ursula Gratia 67 Copperas Cove
Debra Gray 33 Copperas Cove
Michael Griffith 48 Copperas Cove
Venice Henehan 70 Metz, Missouri
Clodine Humphrey 63 Marlin
Sylvia King 30 Killeen
Zona Lynn 65 Marlin
Connie Peterson 41 Austin
Ruth Pujol 55 Copperas Cove
Su-Zann Rashott 36 Copperas Cove
John Romero, Jr. 29 Copperas Cove
Thomas Simmons 33 Copperas Cove
Glen Arval Spivey 55 Harker Heights
Nancy Stansbury 44 Harker Heights
Olgica Taylor 45 Waco
James Welsh 75 Waco
Lula Welsh 75 Waco
Iva Juanita Williams 64 Temple
George Hennard 35 Sayre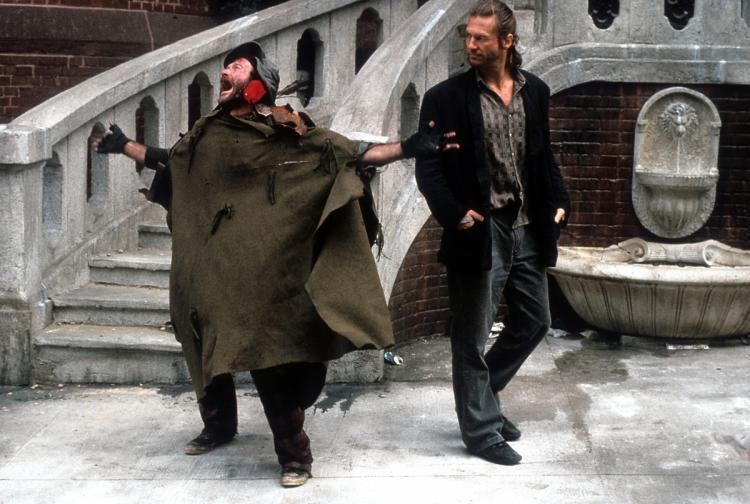 Murdered in the shooting were:
Perpetrator
George Hennard was born Georges Pierre Hennard on October 15, 1956 in Sayre, Pennsylvania, the son of a Swiss-born surgeon and a homemaker. He had two younger siblings, Alan and Desiree. His family later moved to New Mexico, where his father worked at the White Sands Missile Range near Las Cruces. After graduating from Mayfield High School in 1974, he enlisted in the U. S. Navy and served for three years, until he was honorably discharged. He later worked as a merchant mariner, but was dismissed for drug use. Early in the investigation of the massacre the Killeen police chief said that he "had an evident problem with women for some reason." After his parents divorced in 1983, his father moved to Houston, and his mother moved to Henderson, Nevada. The Glock 17 and Ruger P89 9mm pistols he used were purchased between February and March 1991 at a gun shop in Henderson.
Hennard stalked two sisters who lived in his neighborhood prior to the massacre. He sent them a letter, part of which said: "Please give me the satisfaction of some day laughing in the face of all those mostly white treacherous female vipers from those two towns [Killeen and Belton] who tried to destroy me and my family." He also wrote that he was "truly flattered knowing I have two teenage groupie fans."
Aftermath
An anti-crime bill was scheduled for a vote in the U.S. House of Representatives the day after the massacre. Some of the victims had been constituents of Representative Chet Edwards, and in response he abandoned his opposition to a gun control provision that was part of the bill. The provision, which did not pass, would have banned some weapons and magazines like one used by Hennard.
The Texas State Rifle Association and others preferred that the state allow its citizens to carry concealed weapons. Democratic governor Ann Richards vetoed such bills, but in 1995 her Republican successor, George W. Bush, signed one into force. The law had been campaigned for by Suzanna Gratia Hupp, who was present at the massacre where both of her parents were killed. She later testified that she would have liked to have had her gun during it, but said, "it was a hundred feet away in my car" (she had feared that if she was caught carrying it she might lose her chiropractor's license). She testified across the country in support of concealed handgun laws, and was elected to the Texas House of Representatives in 1996.
Hupp and another survivor of the shooting recount their experiences in detail in a 2012 episode of I Survived....
A pink granite memorial stands behind the Killeen Community Center with the date of the event and the names of those killed.
Present site
The restaurant reopened five months after the massacre, but closed permanently on September 9, 2000. As of 2006, a Chinese-American buffet occupied the location. As of 2017, a Wendy's occupied the location.
References
Luby's shooting Wikipedia
(Text) CC BY-SA