1991–present






Projekt Records, Sonic Syrup, Automatic Entertainment, Line, Handmade Birds, This Quiet Army




Astrobrite, Mahogany, Drekka, Transient Stellar, Vir, Polykroma, Star




Andrew Prinz Ana Breton Alyssa Brown Michael Anderson




East Lansing, Michigan, United States (1991)




Scott Cortez, Melissa Arpin




Shoegazing, Dream pop, Lo-fi music, Ambient music, Noise music, Ethereal wave




Xuvetyn, Bloweyelashwish, Glissceule, Girl Echo Suns Veils, Ghost Colored Halo





Myspace
Lovesliescrushing (stylized lovesliescrushing) is an ambient and shoegaze band from East Lansing, Michigan. The two primary members of the band are Scott Cortez (guitars, loops, treatments) and Melissa Arpin-Duimstra (vocals). Other musicians join the group for live performances. Auxiliary members have included Andrew Prinz of Mahogany, Alyssa Browne and Michael Anderson (of Turn Pale and Drekka).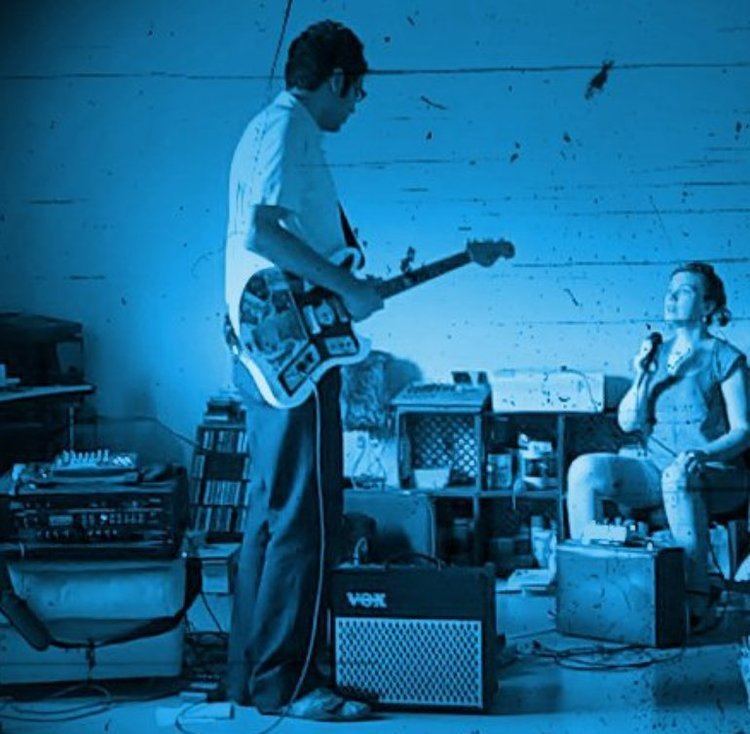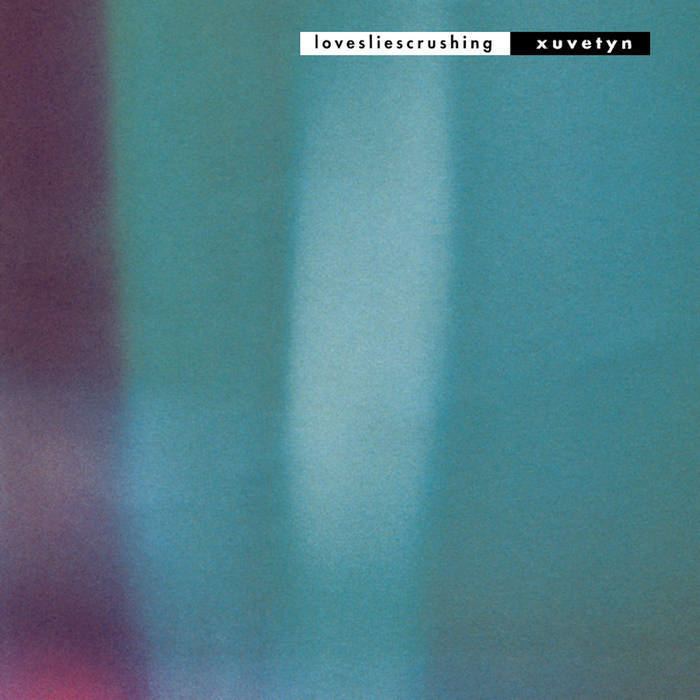 Their sound has been compared mainly to that of My Bloody Valentine, Cocteau Twins and Brian Eno's ambient works. Unlike My Bloody Valentine, however, Lovesliescrushing has a sound less dependent on traditional song structures and vocals. With a penchant for uncommon guitar timbres and soft vocals while burying the result under layers of effects, they place emphasis on combining melody and noise in a more experimental way. The emphasis is mostly on texture, hence the unorthodox manner of playing strings with metal, nails, chopsticks, screwdrivers, vibrators and violin bows to create new tones, much like Glenn Branca, Sonic Youth and Einstürzende Neubauten did in the 1980s, but to a different end. Cortez is proud of the fact that on lovesliescrushing's earlier records, guitar and voice were the only sound sources and that all of their music was done on a 4 track. They eschew keyboards and the studio due to aesthetic and economic reasons. The Lovesliescrushing sound is typified by loops, a lack of drums and its reliance on Scott Cortez' skill at "wreaking all manner of beautiful sonic mayhem from his guitar."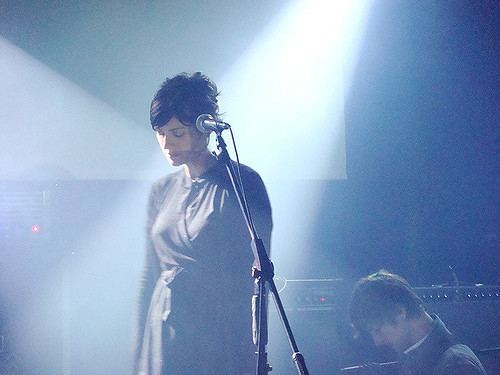 The band formed in the fall of 1991 in East Lansing and later moved to Tucson, Arizona. After signing a record deal with Projekt Records, Lovesliescrushing released their heavily shoegaze-influenced debut album, Bloweyelashwish, in 1993. Three years later, they released the follow-up, the more ambient-infused Xuvetyn.
Between 1996 and 2002, Cortez left Projekt to front Astrobrite on the Sonic Syrup label.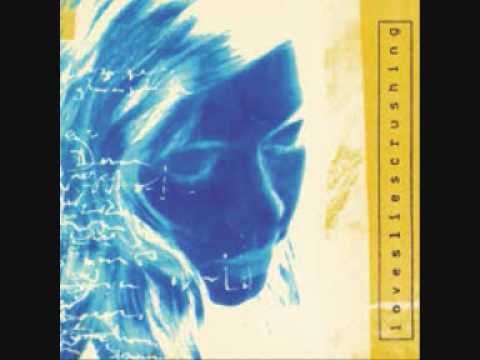 In 1997, Cortez and Anderson formed two short lived projects, Vir and Transient Stellar. The latter performed as Lovesliescrushing at Projektfest 1997, utilizing an early melding of jungle and shoegaze. The decidedly more experimental Vir released a 7" on Drone Records, a Lovesliescrushing remix on Bluesanct, a compilation of tracks for the magazine Losing Yesterday and an interpretation of a work by Japanese sound artist Aube for the Rewriting the Book compilation on Elsie & Jack Recordings. M
In 2000, Cortez began experimenting with the digital realm by dumping his 4-track recordings into a computer to expand production. The process resulted in two sister albums released as Glissceule and Voirshn. Cortez dubbed the new sound "glitch bliss," due to the digital manipulations of signature voice and guitar wash layers, and it garnered comparisons to artists covering similar terrain such as Seefeel, Zoviet France, Windy & Carl, Main, Flying Saucer Attack and Cocteau Twins.
Bloweyelashwish (1993)
Xuvetyn (1996)
Glissceule (2002)
Voirshn (2002)
Chorus (2007)
Girl. Echo. Suns. Veils. (2009)
Avianium (Microphona Magnetica) (2010)
Shiny Tiny Stars (2012)
Glinter (2012)
Ghost Colored Halo (2013)
CRWTH (Chorus Redux) (2010)
EverythingIsChemical Virtual 7" No. 7 (2011)
Ghost Colored Halo (2011)
Global and Available (with Freezing Butterfly, 2001)
Youreyesimmaculate (1994)
Your Eyes ImmaculateBloweyelashwish · 1993
BloweyelashwishBloweyelashwish · 1993
Bones of AngelsXuvetyn · 1996

Lovesliescrushing Wikipedia