Name

Lou Marinoff




Role

Philosopher








Books

Plato - not Prozac!, The Big Questions: How Phil, The Therapy for the Sane, The Middle Way: Finding H, Philosophical Practice




Similar People

Gerd B Achenbach, Daisaku Ikeda, Plato




Education

University College London



Indian philosophy explanation by lou marinoff
Louis Joshua Marinoff (born October 18, 1951) is a philosopher, author, and philosophical practitioner.
Contents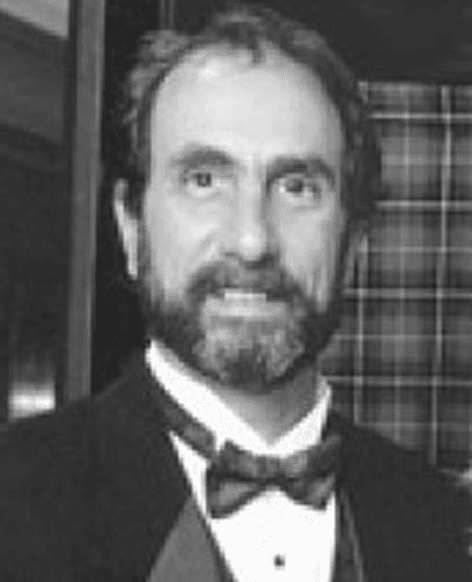 Lou marinoff thoughts on writing the inner philosopher
Biography
He was born in Montreal. He studied philosophy of science at University College London. He is currently professor of philosophy at The City College of New York. He is also founding president of the American Philosophical Practitioners Association.
Films
2010: Changing Our Minds, Living Life Films, San Diego. Directed by David Sousa. http://www.imdb.com/title/tt1741651/
2006: Way of the Puck, Creative Ape Productions, Los Angeles. Directed by Eric Anderson. http://www.imdb.com/title/tt0822046/
2004: Table Hockey: The Movie, Triad Films, Nova Scotia. Produced by Peter d'Entrement; Directed by Thor Henrikson. http://www.imdb.com/title/tt0829293/
Books
The Power of Tao. Denver: Argo Navis, 2014.
Therapy for the Sane: 10th Anniversary Edition. Denver: Argo-Navis, 2013.
The Inner Philosopher: Conversations on Philosophy's Transformative Power. A dialogue with Daisaku Ikeda. Cambridge, MA: Dialogue Pathways Press, 2012.
The Middle Way. New York: Sterling, 2007.
The Big Questions. How philosophy can change your life. New York and London: Bloomsbury, 2003.
Therapy for the Sane. New York: Bloomsbury, 2003
Philosophical Practice. New York: Elsevier, 2001.
Plato Not Prozac. New York: HarperCollins, 1999.
Fair New World. Vancouver: Backlash Books, 1994.
Book chapters
2014. "A Skeptical View of Sustainability," in Design a Pattern of Sustainable Growth, edited by Daniele Schilirò, ASERS Publishing, Craiova, Romania, 2014, 14–30.
2013: "Philosophical Challenges in Building a Culture of Peace," in Voices for the Culture of Peace: Compendium of the SGI-USA Culture of Peace Distinguished Speaker Series, volume 2. Editor: Ian McIlraith. Publisher: Culture of Peace Press, Los Angeles, 149–180
2013: Chapter in Philosophical Practice: Five Questions, edited by Jeanette Bresson Ladegaard Knox. Automatic Press, Birkerod, Denmark, 183–202.
2013: Chapter in Daisaku Ikeda – Sekai tono Taiwa (Daisaku Ikeda – Dialogue with World Figures), Daisan Bunmei Publishing Company, Tokyo, 196–199.
2012: "Humanities Therapy: Restoring Well-Being in an Age of Culturally-Induced Illness." Keynote address, in Proceedings of the 11th International Conference on Philosophical Practice, Humanities Institute, Kangwon National University, South Korea, 27–48.
2010: "Synchronicity, Serpents, and 'Something-Elseness'," in The Challenge of Dialogue, eds. Jens Peter Brune, Horst Gronke, Dieter Krohn, Münster/London: LIT, Volume 12, Series on Socratic Philosophizing, 133–156.
2007: "Ethics, Globalization and Hunger: An Ethicist's Perspective", in Ethics, Globalization and Hunger, eds. Per Pinstrup-Anderson and Peter Sandoe, Springer Netherlands, 29–49.
2006: "The PC Tyranny", in In The Agora, eds. Andrew Irvine & John Russell, The University of Toronto Press, Toronto, 456–461.
2006: "Tres Desafios Para la Filosofia Practica", in La Filosofia a las Puertas del Tercer Milenio, ed. & trans. Jose Barrientos Rastrojo, Fenix Editoria, Universidad de Sevilla, 135–146.
2005: "The Matrix and Plato's Cave: Why the Sequels Failed", in More Matrix and Philosophy, ed. William Irwin, Open Court, Chicago, 3–11.
2004: "Thus Spake Settembrini", in Philosophy and Psychiatry, eds. Thomas Schramme & Johannes Thome, De Gruyter, Berlin, 27–49.
2003: "The Big Picture: What is Business Ethics? What are Its Prospects in Asia?", in Asia's New Crisis, eds. Pamela Mar & Frank-Jürgen Richter, John Wiley & Sons Asia, Singapore, 16–40.
2003: "The Geometry of Defection" in Cheryl Hughes and James Wong, eds., Social Philosophy Today, Volume 17, Philosophy Documentation Center, Charlottesville, 69–90.
1998: "The Failure of Success: How Exploiters are Exploited in the Prisoner's Dilemma", in Modeling Rational and Moral Agents, Peter Danielson, ed., Vancouver Cognitive Science Series, Oxford University Press, 161–185.
1997: "The Quest for Meaning", in Mind Versus Computer: Were Dreyfus and Winograd Right?, M. Gams & M. Paprzycki, X. Wu, eds., IOS Press, Amsterdam, 64–79.
1996: "An Approach to Indian Philosophy: Hindu and Buddhist Doctrines of Karma", in Reason, Knowledge and Value, CCNY Philosophy Dept., eds., McGraw-Hill, 214–248.
1995: "On the Emergence of Ethical Counseling", in Essays on Philosophical Counseling, Ran Lahav & Maria Tillmanns, eds., University Press of America, Lanham, 171–191.
References
Lou Marinoff Wikipedia
(Text) CC BY-SA