Occupation

Actress




Education

Columbia University


Role

Actress




Name

Lorraine Gary




Years active

1967–1987








Full Name

Lorraine Gottfried




Born

August 16, 1937 (age 86) (

1937-08-16

)

Forest Hills, New York, U.S.




Spouse

Sidney Sheinberg (m. 1956)


Children

Jonathan Sheinberg, Bill Sheinberg




Parents

George Gottfried, Betty Gottfried




Movies

Jaws, Jaws: The Revenge, Jaws 2, 1941, Car Wash


Similar People

Murray Hamilton, Roy Scheider, Carl Gottlieb, Robert Shaw, Peter Benchley
1941 3 11 movie clip patriotic duty 1979 hd
Lorraine Gary (born August 16, 1937) is a retired American actress, best known for her role as Ellen Brody in Jaws, Jaws 2, and Jaws: The Revenge. She also appeared in 1941 and Car Wash.
Contents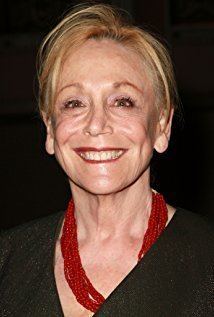 Early life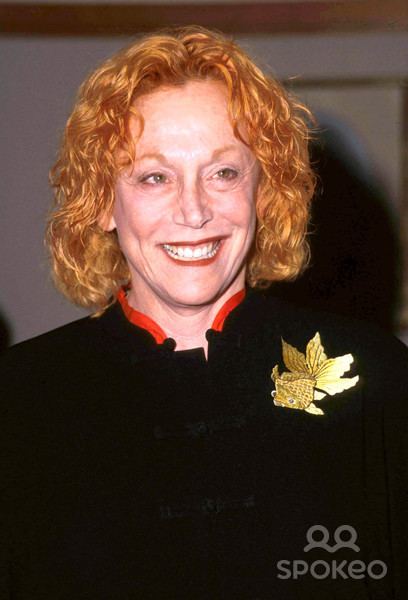 Gary was born as Lorraine Gottfried in Forest Hills, Queens, New York on August 16, 1937, to Betty and George Gottfried, an entertainment business manager.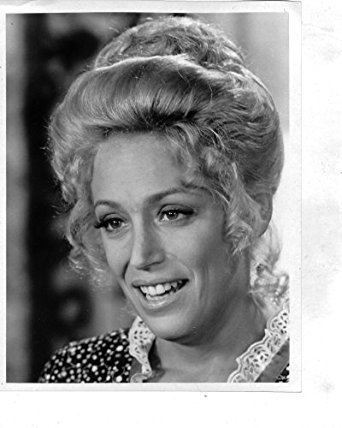 At an early age, she moved with her family to Los Angeles, California, where she was raised. At age 16, she won a best actress award in a competition at the prestigious Pasadena Playhouse. She was offered a scholarship to enroll at the Pasadena Playhouse, but declined and attended Columbia University as a political science major instead.
Career
A life member of the Actors Studio, Gary began her acting career in the late 1960s doing guest appearances on several popular TV shows. These include Night Gallery, Dragnet 1968, in an episode entitled "The Big Shipment", McCloud, The Marcus-Nelson Murders (the pilot for Kojak), and The F.B.I.. She began her first major acting role when she was a guest star on seven episodes of the TV series Ironside, among them "Tom Dayton Is Loose Among Us", in which she played the substitute librarian Miss Kirk, who pushes the unstable Tom Dayton too hard, and "In Search of an Artist", as a woman with a drinking problem who may have been involved in a murder.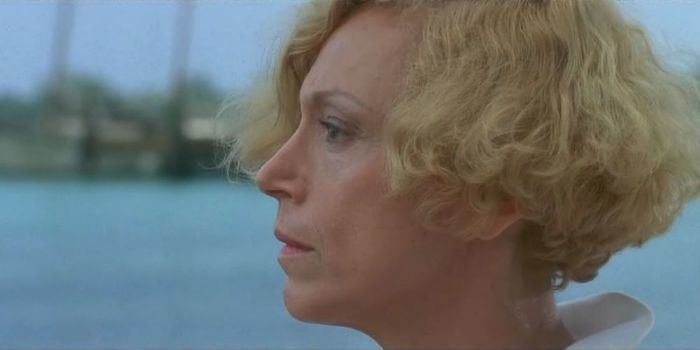 In addition to her work as an actress, Gary owned New Hope Productions, a company that produced television programs.
Civic activities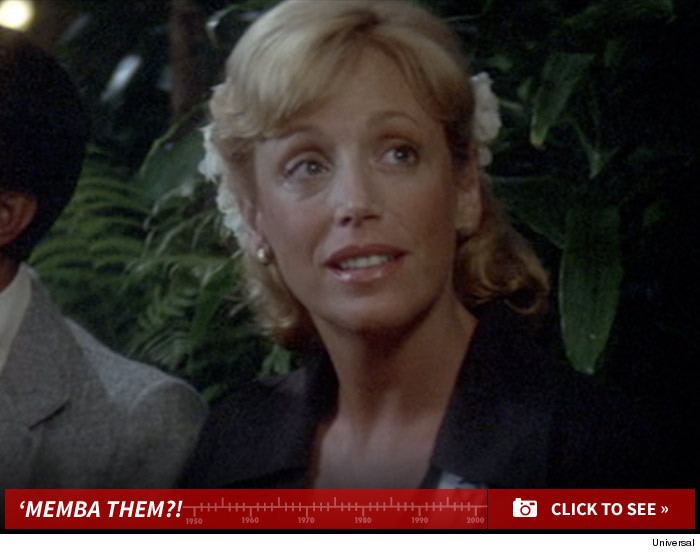 Gary is a member of the Human Rights Watch Women's Rights Advisory Committee, for whom she produced and directed a series of fourteen educational videotapes, and an Advisory Board Member of Ms. Magazine and Girls Learn International. In 1995, together with her husband, Gary received the Simon Wiesenthal Center's Humanitarian Award.
Personal life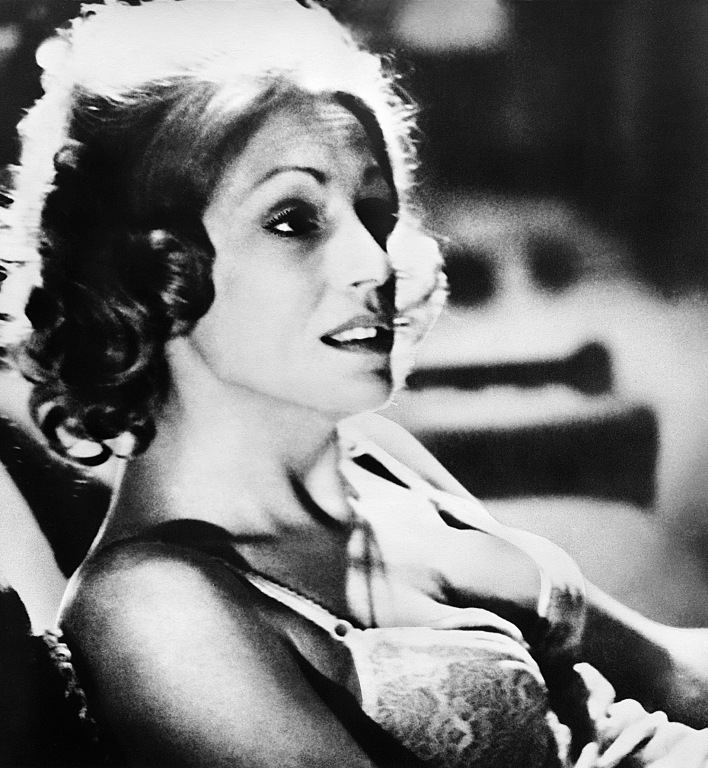 On 19 August 1956, Gary married entertainment industry executive Sidney Sheinberg, with whom she has two sons. She retired from acting after her appearance in the film 1941 (1979). She came out of retirement to reprise her role as Ellen Brody for the second time in Jaws: The Revenge, released in 1987. Her sons, Bill Sheinberg and Jonathan Sheinberg, are both film producers.
Filmography
Actress
1987
Jaws: The Revenge
as
Ellen Brody
1979
Just You and Me, Kid
as
Shirl
1978
Crash (TV Movie)
as
Emily Mulwray
1978
Zero to Sixty
as
Billy-Jon
1977
I Never Promised You a Rose Garden
as
Ester Blake
1976
Car Wash
as
Hysterical Lady
1976
Lanigan's Rabbi (TV Series)
as
Myra Galen
- Friday the Rabbi Slept Late (1976) - Myra Galen
1974
Man on the Outside (TV Movie)
1974
The Rookies (TV Series)
as
Lynn Corey
- Rolling Thunder (1974) - Lynn Corey
1974
Marcus Welby, M.D. (TV Series)
as
Jean Wainwright
- The Mugging (1974) - Jean Wainwright
1974
Pray for the Wildcats (TV Movie)
as
Lila Summerfield
1974
Kojak (TV Series)
as
Ruth Gardner
- Marker to a Dead Bookie (1974) - Ruth Gardner
1968
Ironside (TV Series)
as
Nurse Green / Ellen Wills / Elaine Potter / ...
- Fragile Is the House of Cards (1973) - Ellen Wills
- Noel's Gonna Fly (1970) - Elaine Potter
- Tom Dayton Is Loose Among Us (1970) - Patricia Kirk
- In Search of an Artist (1969) - Leona Stuart
- Split Second to an Epitaph: Part 2 (1968) - Nurse Green
- Split Second to an Epitaph: Part 1 (1968) - Nurse Green
- All in a Day's Work (1968) - Nancy Lewin
1973
The F.B.I. (TV Series)
as
Angela Norton
- The Confession (1973) - Angela Norton
1973
The Wide World of Mystery (TV Series)
as
Liz Elliott
- A Prowler in the Heart (1973) - Liz Elliott
1973
Partners in Crime (TV Movie)
as
Margery Jordan
1973
The Marcus-Nelson Murders (TV Movie)
as
Ruthie
1971
Owen Marshall, Counselor at Law (TV Series)
as
Annie Harker / Norma Pruitt
- They've Got to Blame Somebody (1973) - Annie Harker
- A Lonely Stretch of Beach (1971) - Norma Pruitt
1972
Night Gallery (TV Series)
as
Barbara Morgan
- She'll Be Company for You (1972) - Barbara Morgan
1972
Hec Ramsey (TV Series)
as
Bella Grant
- Mystery of the Green Feather (1972) - Bella Grant
1971
McMillan & Wife (TV Series)
as
Monica Fontaine / Connie
- Cop of the Year (1972) - Monica Fontaine
- Husbands, Wives, and Killers (1971) - Connie
1971
O'Hara, U.S. Treasury (TV Series)
as
Mrs. Madrid
- Operation: Crystal Springs (1971) - Mrs. Madrid
1971
The City (TV Movie)
as
Victoria Ulysses
1967
The Virginian (TV Series)
as
Mrs. Nelson / Laura / Martha Young
- Hannah (1970) - Mrs. Nelson
- The Stranger (1969) - Laura
- Without Mercy (1967) - Martha Young
1970
San Francisco International Airport (TV Series)
as
Janie
- The High Cost of Nightmares (1970) - Janie
1970
McCloud (TV Series)
as
Joan Stanford
- Horse Stealing on Fifth Avenue (1970) - Joan Stanford
1970
The Bold Ones: The New Doctors (TV Series)
as
Dr. Marion Lester
- If I Can't Sing, I'll Listen (1970) - Dr. Marion Lester
1969
The Bold Ones: The Protectors (TV Series)
as
Margaret Sheehan
- A Case of Good Whiskey at Christmas Time (1969) - Margaret Sheehan
1969
The Name of the Game (TV Series)
as
Carla Frazier
- Breakout to a Fast Buck (1969) - Carla Frazier
1967
Dragnet 1967 (TV Series)
as
Mrs. Frank
- The Big Shipment (1967) - Mrs. Frank
Thanks
1995
The Making of Steven Spielberg's 'Jaws' (Video documentary) (special thanks)
Self
2010
Jaws: The Inside Story (TV Movie documentary)
as
Self
2007
The Shark Is Still Working (Documentary)
as
Self
2002
E! True Hollywood Story (TV Series documentary)
as
Self
- Jaws (2002) - Self
1997
In the Teeth of Jaws (TV Movie documentary)
as
Self
1995
The Making of Steven Spielberg's 'Jaws' (Video documentary)
as
Self
1989
Steven Spielberg: An American Cinematheque Tribute (TV Special)
as
Self
1987
Behind the Scenes with 'Jaws: The Revenge' (TV Movie documentary)
as
Self
1978
Film '72 (TV Series)
as
Self
- Episode #7.15 (1978) - Self
1975
The Tonight Show Starring Johnny Carson (TV Series)
as
Self - Guest
- Episode dated 19 December 1975 (1975) - Self - Guest
- Episode dated 18 December 1975 (1975) - Self - Guest
Archive Footage
2022
All Dogs Go to Heaven: Lost Deleted Scenes (Video short)
as
Ellen Brody (uncredited)
2022
FRO Thizzle Reviews (TV Series)
as
Self
- Jaws: The Revenge (2022) - Self
2007
Cinemassacre's Monster Madness (TV Series documentary)
as
Ellen Brody
- Jaws (2007) - Ellen Brody
2000
Jaws: Deleted Scenes (Video short)
as
Ellen Brody
1984
Terror in the Aisles (Documentary)
as
Ellen Brody (uncredited)
References
Lorraine Gary Wikipedia
(Text) CC BY-SA