Name

Lori Earley




Role

Artist




Education

School of Visual Arts






Lori Earley is a contemporary surrealist figurative artist who specializes in painting portraits of women.
Contents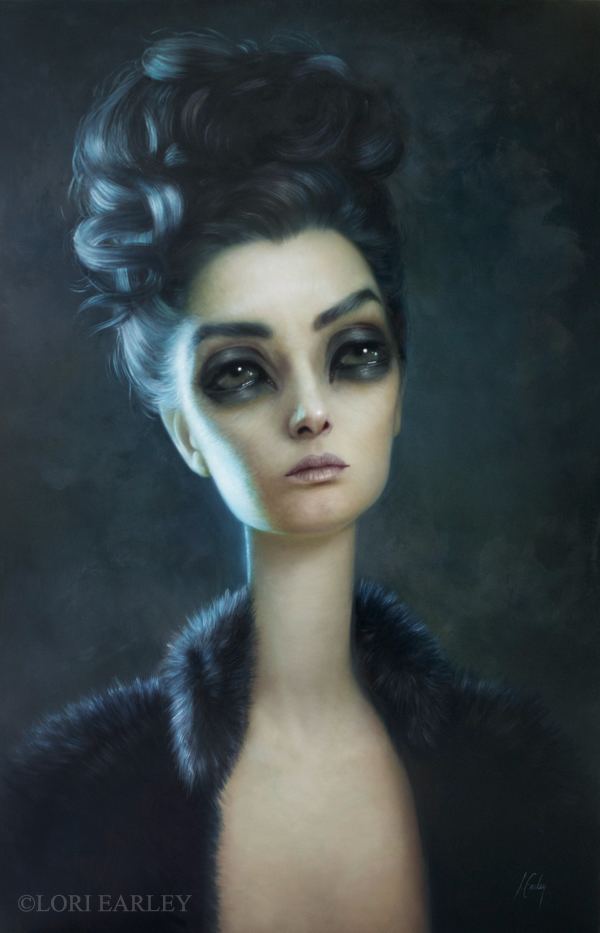 Low brow artist pt 4 lori earley
Claim to fame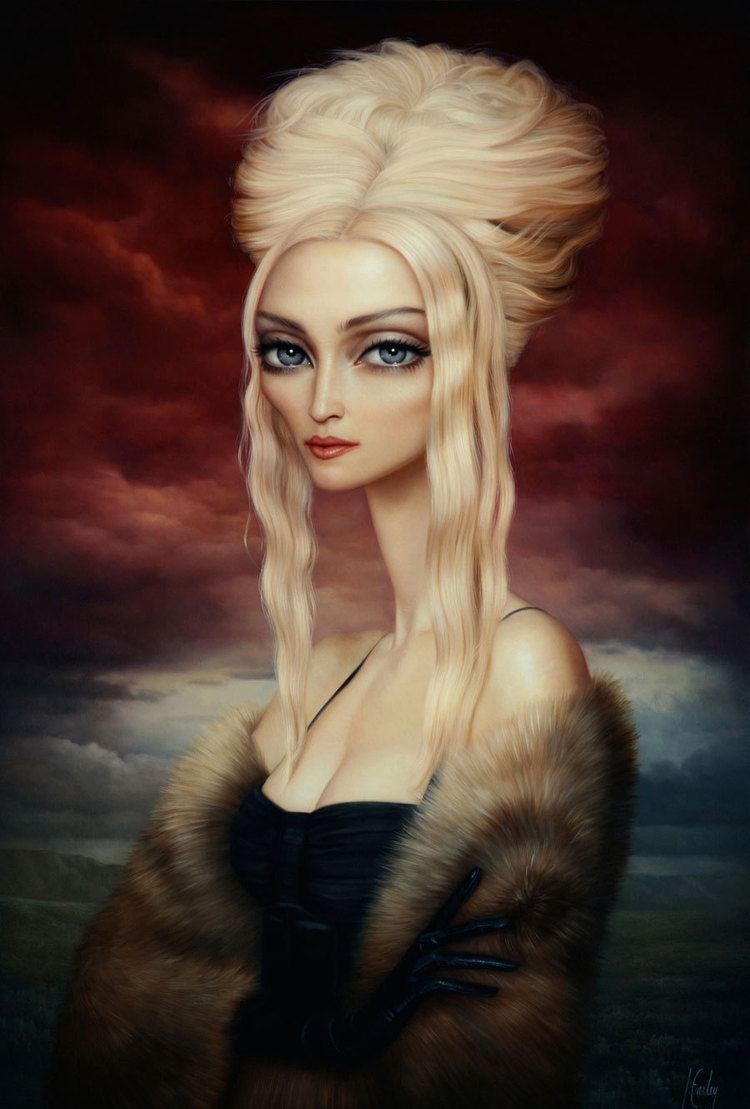 Although Lori Earley was raised in New York, which is essentially a mecca for inspiration and learning for most artists, Earley was raised in a very non- artistic household. Not having been exposed to the arts much at all, Earley still had immense passion for painting and drawing which she did almost everyday- essentially developing her style in a "vacuum" so to speak. Looking back at her situation, most art critics, as well as Earley, agree that this was perhaps a good thing because it allowed her to develop her own, purely unique style, untouched and uninfluenced by any other artists.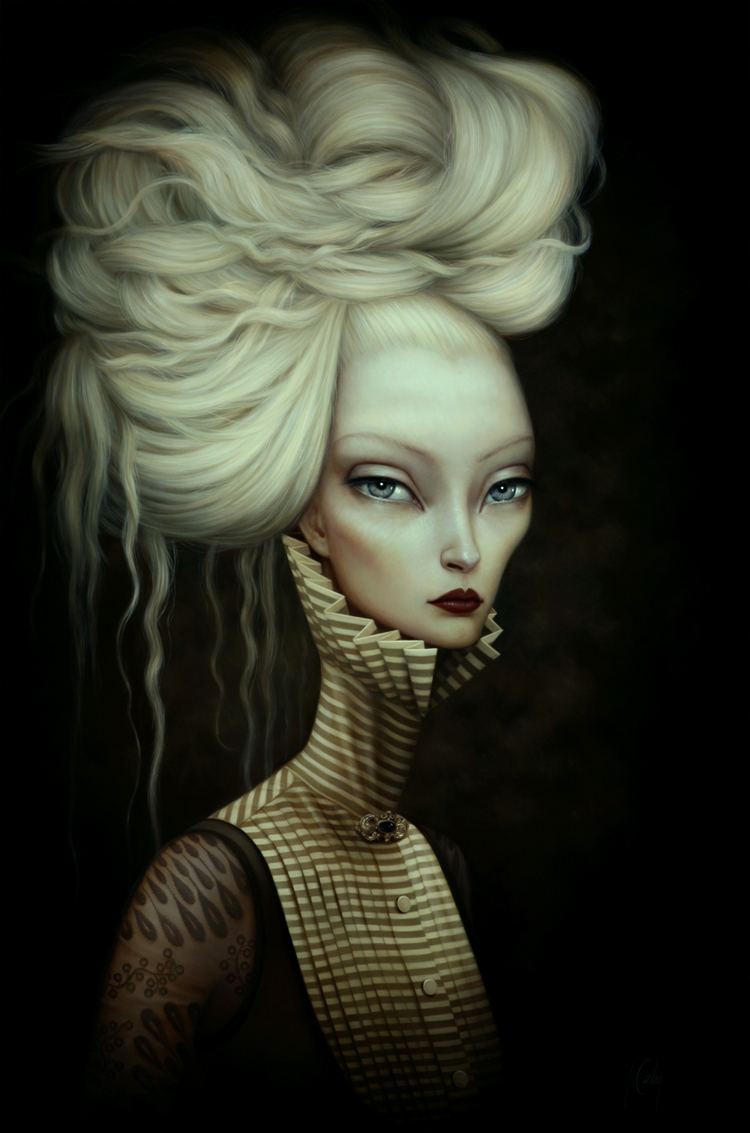 As a maturing adolescent, Earley discovered her distinct style and fondness for painting deeply personal subject matter from her personal experiences. She then began her journey towards becoming a professional oil painter through fine art training at the School of Visual Arts in New York City, graduating at the top of her class with a Bachelor of Fine Arts degree. Her innate passion for expressing mood and emotion on canvas and paper along with her mastery of technique in oil and graphite was immediately recognized, both in the United States and abroad.
Life and work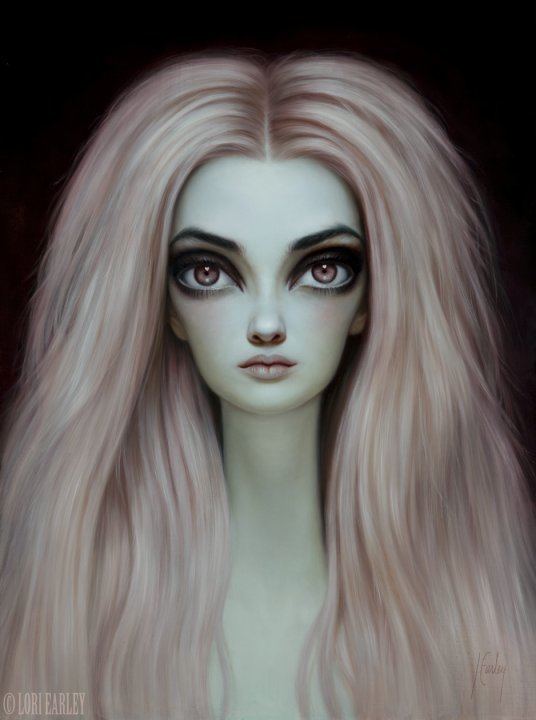 Lori Earley was born in Rye, New York. She graduated from the School of Visual Arts in New York City where she received a BFA. Her work has appeared in several exhibitions, including solo shows in Seattle, Santa Monica, New York City and London. Earley's paintings and drawings were so unique in fact, that she was quickly acclaimed as an exceptional, new talent, praised for her rare, signature authentic portraiture. Her stylized, elongated subjects echoed Mannerist elements and the dramatic lighting of the Baroque period, a technique she learned by the teachings of the School of Visual Arts. Her eccentric, accentuated realism drew attention from galleries, established artists and collectors, which immediately propelled Earley to the forefront of a burgeoning art movement. Her recognition as a leading female contemporary master painter grew internationally and moved Earley into the celebrated realm of solo exhibitions in Seattle, Los Angeles, New York City and London. NY Arts Magazine wrote in their March/April 2008 issue, "Lori Earley is the leading female artist of the burgeoning Pop Surrealism Movement. Her melancholic, atmospheric portraits of women with exaggerated eyes and exotic, elongated figures evoke mystery and longing. Fusing romance and fashion with classicism and modernity, she captures pure emotion and raw beauty, rendering timeless, esoteric portraits." Hi*Fructose Collected 2 book wrote, "In an art movement that has managed to juggernaut to such a size and scope that it encompasses a virtual golden age of artistic talent, it takes a lot for a particular artist to stand out as a shining star of an art scene, yet that is what painter Lori Earley has managed to do in a relatively short time".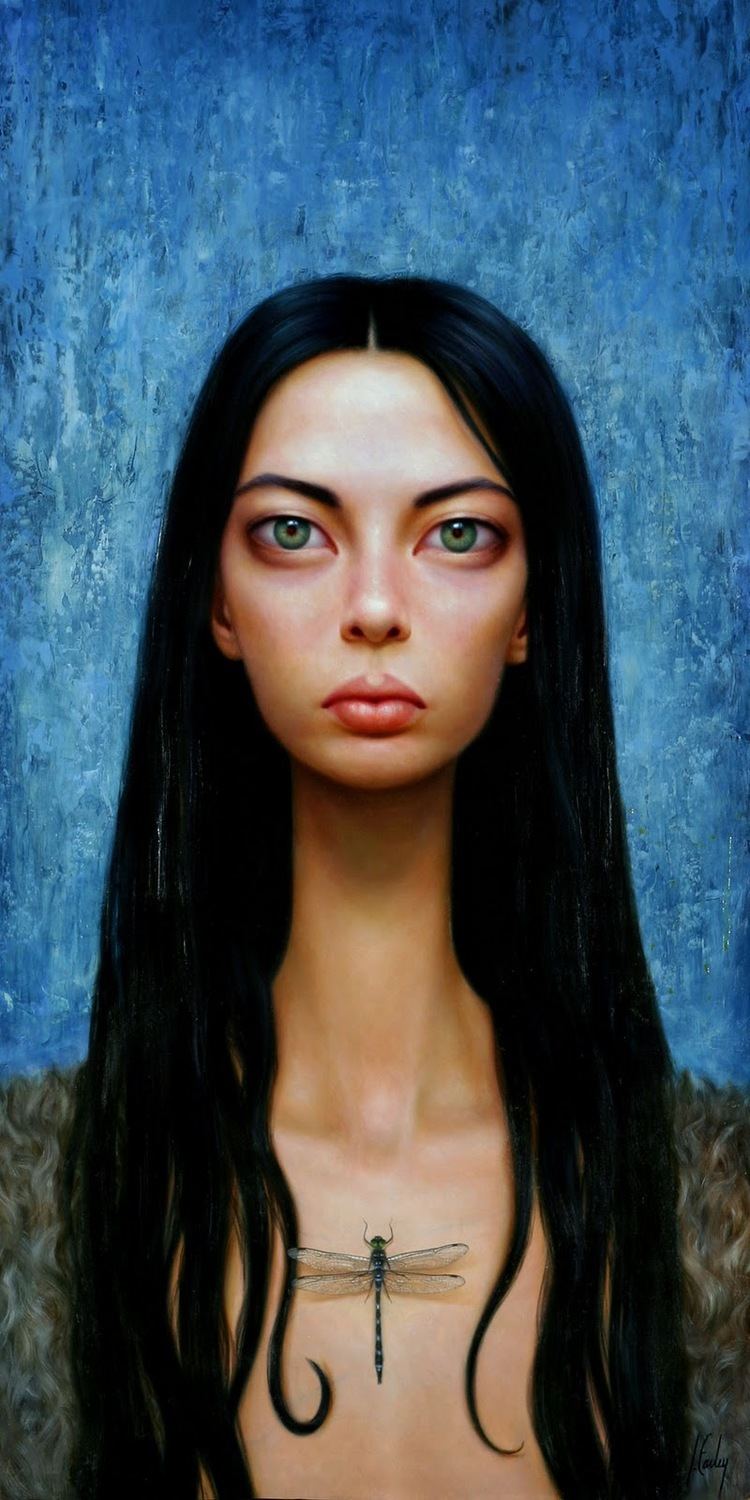 Earley describes her work as "a combination of classical realistic rendering with a personal element of accentuation."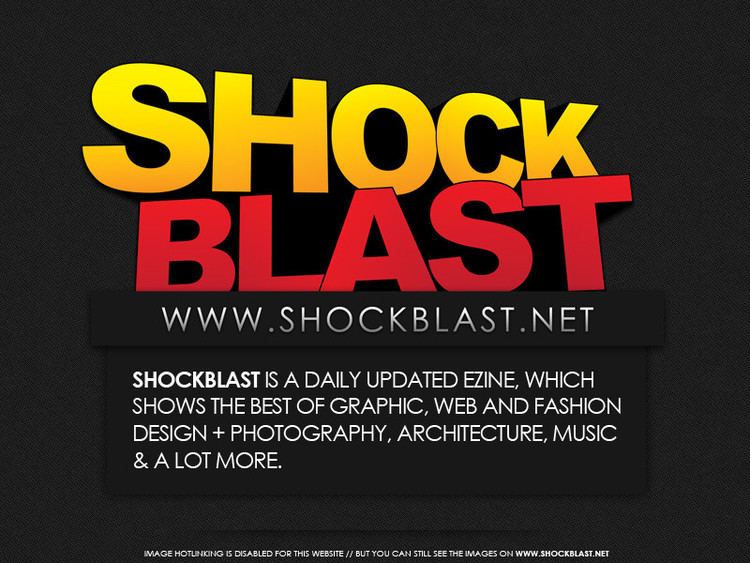 Earley was diagnosed late in life with an extremely rare genetic condition called Ehlers-Danlos Syndrome. She then made the connection of her unique style of painting to her condition. "I was recently diagnosed with Ehlers-Danlos syndrome. It's an extremely rare, genetic syndrome in which the physical features of someone with it tend to have large eyes, a slender build and stretchy, elongated hyper-mobile limbs, and it tends to make you feel very stretched and elongated. The pain can be mild to excruciating, and I think the pain has lent itself well to emotions of the figures in my painting. When I found out I had it, it was like an epiphany! I think I finally had an answer as to where the natural distortion from my figures came from, and a lot of my fans made the connection as well. It was a very interesting discovery!" - An excerpt from Auxiliary Magazine's interview with Lori Earley, "Femme and Fatilite", October/November 2011 issue.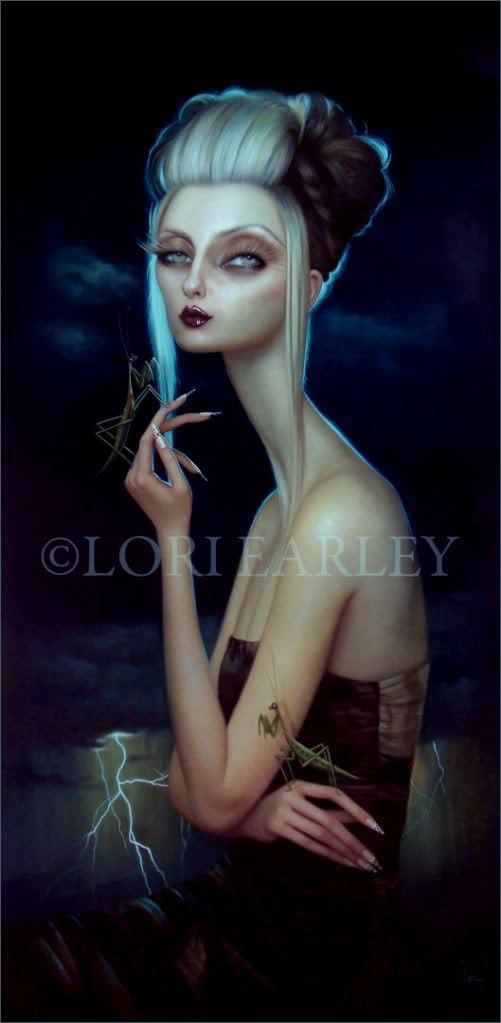 Earley's main gallery, the Allouche Gallery wrote: "Lori Earley renders hyperrealistic portraits of otherworldly women, caught somewhere between Victorian times and a mythical landscape. Her signature subjects share long, sinuous necks and gaping eyes, their doll-like figures seemingly swallowing some source of intangible black magic. It comes as no great surprise that the artist, clearly intrigued by the unusual and occult, grew up down the street from an amusement park. Yet Earley's style also takes root in reality, stemming from her own personal battle with Ehlers-Danlos syndrome, a rare genetic condition that affects the collagen holding one's body together. The ailment causes Earley to feel elongated and stretchy in her own skin, an impression she translates onto the canvas with her spindly forms. The artist's Baroque muses dwell somewhere between the real and the surreal, where beauty and pain overlap in the shadows." - www.allouchegallery.com
Earley's work has appeared in NYArts Magazine, The New York Post, The New York Sun, Hi Fructose Magazine, WeAr Global, Magazine, Bon Magazine, Fefé Magazine, Juxtapoz Magazine, Elegy, Rojo Magazine, Direct Art Magazine, Traffic, Fine Art Magazine, Bizarre Magazine, The L Magazine, Home and Garden Magazine, Beautiful Bizarre, Bon, Fefe Magazine, Copro Nason Book- "A Catalogue Raisonne", Laminate Magazine, Plaztik Magazine, Hi Fructose Book Collective II, "Heros and Villains" Book, Metamorphosis 2 Book, Art of England, and Celtic Family Magazine.
Solo exhibitions
(2014) "The Devil's Pantomime", Opera Gallery, New York, New York
(2009) "Laments and Lullabies", Opera Gallery, London, England
(2008) "Fade to Gray", Jonathan Levine Gallery, New York, New York
(2007) "Anima Sola", Opera Gallery, New York, New York
(2006) "Estranged", Copro Nason Gallery, Santa Monica, California
(2005) Roq la Rue, Seattle, Washington
Group exhibitions
(2009) "Worlds on Fire", Curated by the Shooting Gallery and Will. i. am, Pacific Electric Lofts, Los Angeles, CA
(2008) "Crimes On Canvas", Curated by M Modern Gallery, Las Vegas, Nevada
(2008) Roq La Rue 10th Anniversary Group Exhibition, Seattle, Washington
(2008) "Made in New York", Opera Gallery, New York, New York
(2006) "Arcanum", Strychnin Gallery, New York, New York
(2005) "The Pony Project", The Milk Gallery, New York, New York
(2005) "Sin", Excellent Virtu Gallery, DeLand, Florida
(2005) "Goddess", Opera Gallery, New York, New York
(2005) "Idols of Perversity", Bellwether Gallery, New York, New York
(2005) "Pop Pluralism", Jonathan LeVine Gallery, New York, New York
(2004) Fuse Gallery, New York, New York
References
Lori Earley Wikipedia
(Text) CC BY-SA