Look Who's Talking Now is a 1993 American romantic comedy film and the third and final installment in the film series that began with Look Who's Talking in 1989. It finds John Travolta and Kirstie Alley reprising their roles as James and Mollie Ubriacco, respectively, and introducing the newly extended family members to it.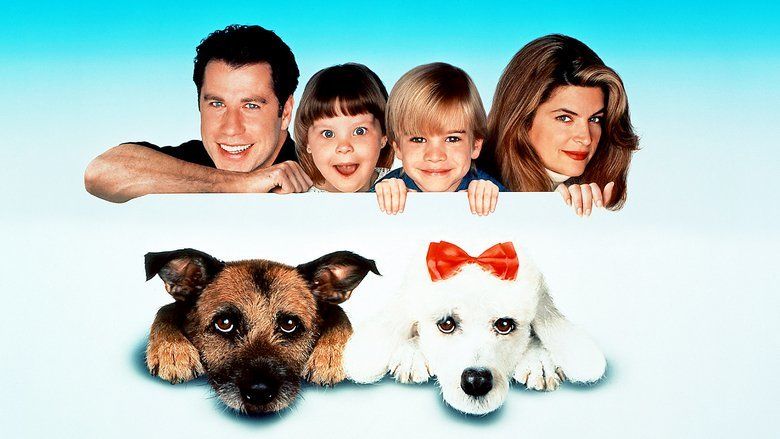 David Gallagher and Tabitha Lupien portray Mikey and Julie respectively. Unlike the previous films, it does not feature the voiceover talents of Bruce Willis, Roseanne Barr, Damon Wayans, Joan Rivers, or Mel Brooks as their interior monologues; rather, Danny DeVito and Diane Keaton provide voiceover roles for their newly acquired dogs, Rocks and Daphne, respectively, and it focuses more on their life.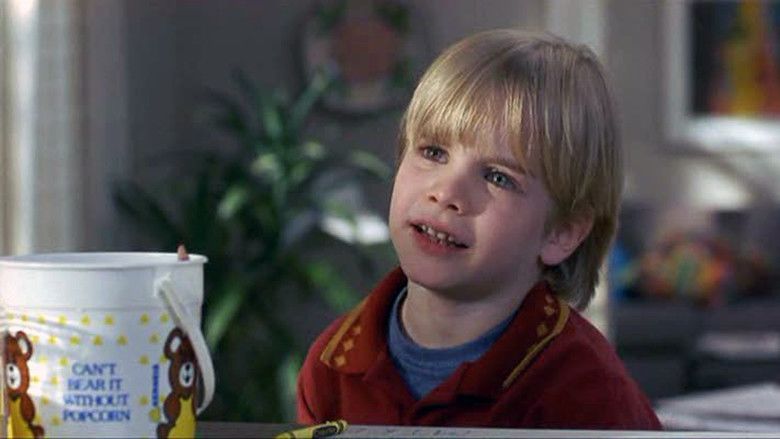 Lysette Anthony and Olympia Dukakis costar. George Segal and Charles Barkley have cameo roles.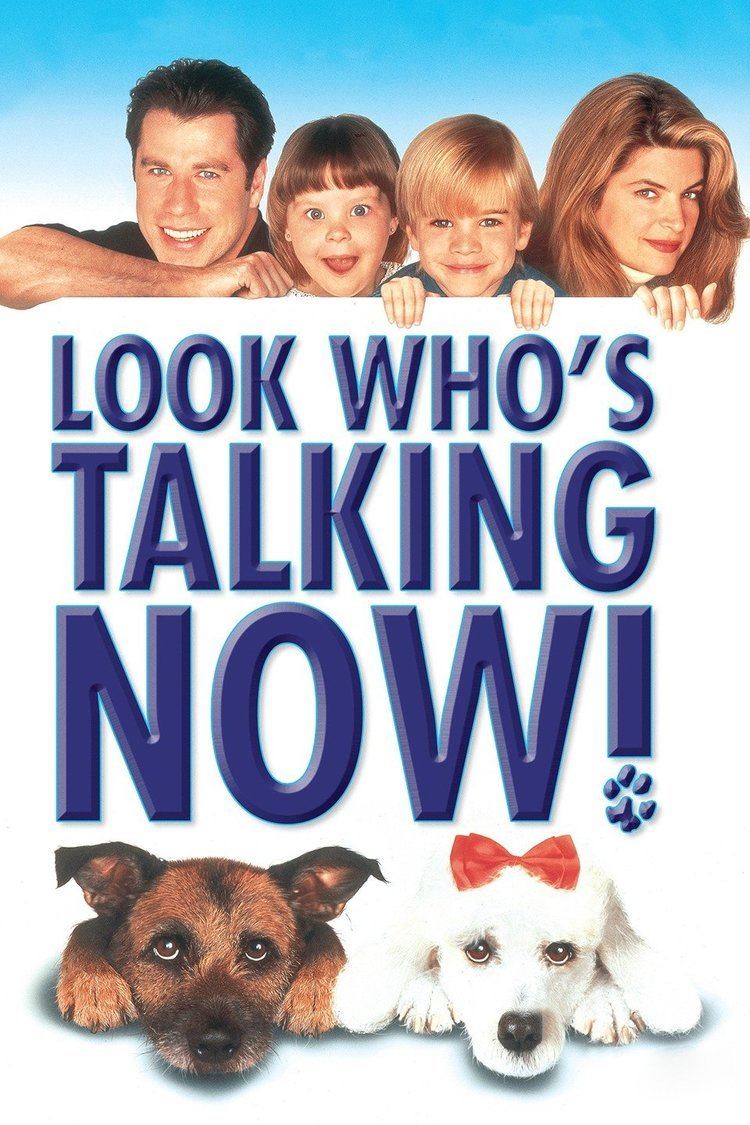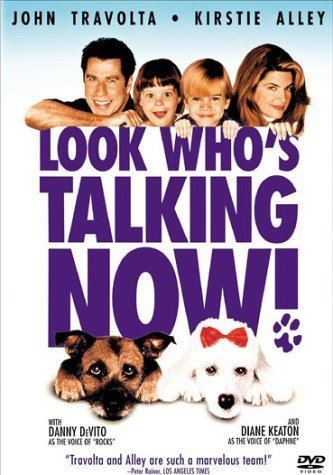 A young cross bred puppy is up for sale and we can hear him talking. He sees Mikey passing by him and begs him to take him home. Mikey, however, has to hurry past in tow of his mother, and two harsh looking individuals buy the puppy. He manages to escape them and starts his life as a stray.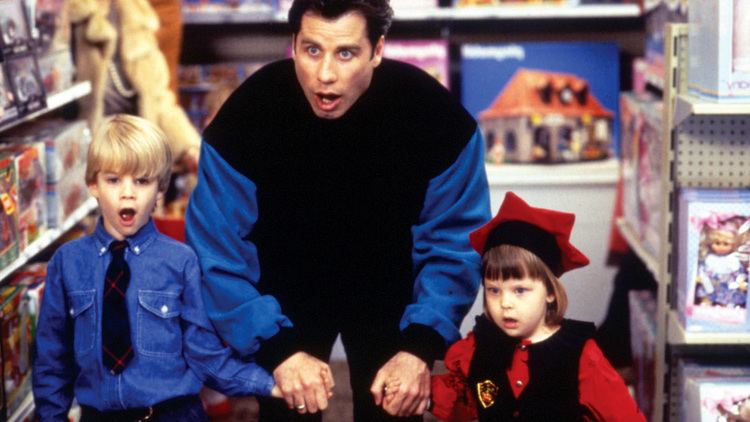 James is a private air pilot working for Samantha - who we see has a crush on him and is always trying to extend the trips to spend more time with him. Mollie is looking for a job. Mikey tells Santa that he wants a dog for Christmas, James feels the time has come to give him one and tells Samantha about this.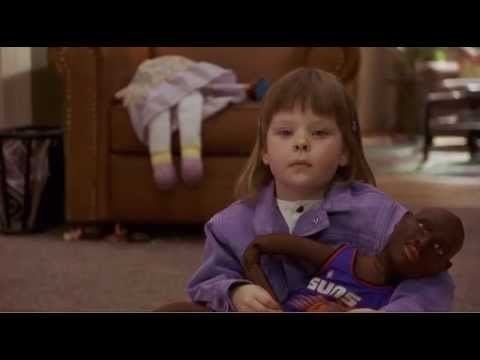 One day, though, the dog gets caught by the animal rescue force and taken to a kennel, where several others are kept - presumably also found on the streets. He is about to be put down on the same day that James brings Mikey there to select one. Overjoyed, he bumps into the dog he saw as a puppy, and takes an instant liking to him and decides to take him home.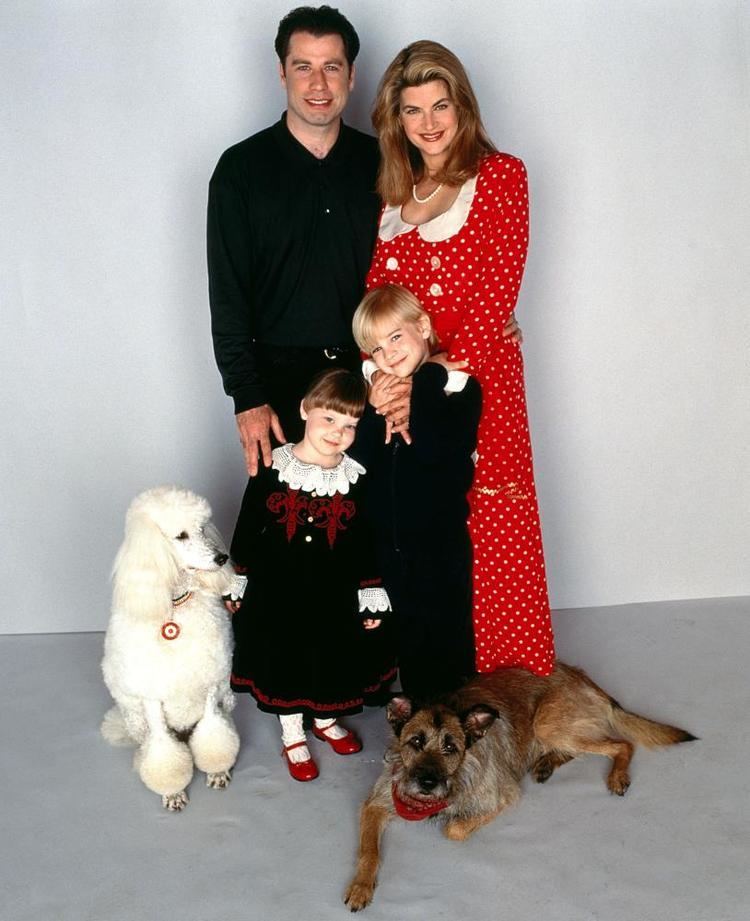 When James, Mikey, and Rocks the dog get home, they see that Samantha is there and has brought over her dog, Daphne, who is highly trained and she wants James to have her as a present from her.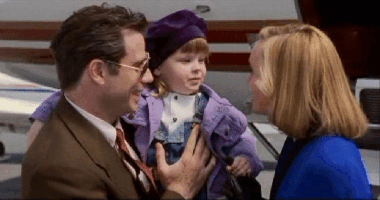 John Travolta as James Ubriacco
Kirstie Alley as Mollie Ubriacco
David Gallagher as Mikey Ubriacco
Tabitha Lupien as Julie Ubriacco
Lysette Anthony as Samantha
George Segal as Albert
Olympia Dukakis as Rosie
Charles Barkley as Himself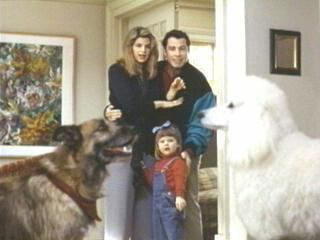 Voices
Danny DeVito as Rocks
Diane Keaton as Daphne
Additional Dog/Wolf voices
Bob Bergen
Peter Iacangelo
Nick Jameson
Patricia Parris
Pat Pinney
Rodney Saulsberry
Jeff Winkless
Don Rickles
Unlike the previous films, the children no longer have voiceovers for their inner thoughts since they are now old enough to talk for themselves. Danny DeVito and Diane Keaton portray the Ubriaccos' dogs. This also marked the film debuts of Tabitha Lupien, and David Gallagher, best known for his later role as Simon Camden on 7th Heaven.
George Segal who portrayed Albert, the first film's antagonist and Mikey's biological father, reappears briefly.
Charles Barkley makes a cameo appearance as himself. Don Rickles does the voice of a wolf.
Twink Caplan, who portrayed Mollie's best friend, Rona, in the previous two films, does not appear nor is she mentioned in this one. Also Elias Koteas, who portrayed Mollie's brother, Stuart, in the second film also does not appear nor is he mentioned in this one. Both Caplan and Koteas declined to return for it.
French singer Jordy performs, along with David Gallagher and Tabitha Lupien, amongst other children, in a special music video for the film, titled It's Christmas, C'est Noel, from the Christmas album Potion magique.
The film received overwhelmingly negative reviews upon its release. It was also a box office bomb only earning over $10 million, making it the lowest-grossing one in the series. On the movie review site Rotten Tomatoes, it holds a 0% approval rating. Among its main problems were the lack of originality, the bland treatment of the children and its overblown ending. In its opening week, it also faced stiff competition for an audience from The Nightmare Before Christmas.