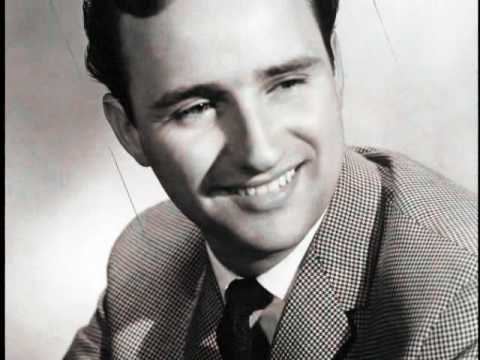 Lee, was born on a sheep farm in Rowena, New South Wales and got his first break in 1956 with a performance on radio 2UW's talent search, Alan Toohey's Amateur Hour where he came second. In February 1957, he won an MGM contest for 'Australia's own Elvis Presley' and in 1959 recorded his first record for Leedon Records called Ain't it so, which he wrote with Johnny O'Keefe and which became his first national hit. He also started Sydney's first Rockabilly trio. At this time, Lee made his first of many television appearances on the ABC's rock and roll television show Six O'Clock Rock as well as the Nine Network's Bandstand
Other hits were Starlight Starbright (1959), Yes Indeed I Do (1960), I Found A New Love and Defenceless (1960). In 1961 and 1962 he made Sit Around And Talk, When The Bells Stop Ringing, Sitting By The River and Don't You Know Pretty Baby.
His last hit was in 1969 with his own song Sad Over Someone. Lonnie Lee continues to tour and perform regularly both national and internationally.
Lee's recording career achieved a number of notable firsts including
the first Australian to have a full colour album cover;
the first Australian to record a stereo album;
the first Australian to have a double sided #1 record; and
the first Australian to have a #1 single from an album
In 1961 Lee was awarded a commercial radio award, the 'Golden Microphone Award' as Australia's Most Popular Recording Star.
During the 1960s and 1970s, he toured the UK and US before settling in the US from 1971 recording and writing songs. His song writing included work with Roy Orbison, Cher, Florence Henderson and Glen Campbell. In 1984 Lee returned to Australia where he re-introduced the classic rock'n'roll with his show ' Lonnie Lee's Rock'n'Remember Show'. He brought many of that era's stars out from their regular jobs and back onto the stage. The live show was a great success and Lonnie even had a weekly radio show of the same name. In 1984 he enticed a Sydney promoter to bring his friend Fabian to Australia for a series of concerts and performed himself on these.
As well as performing with his band The Leemen since his return to Australia in 1984, he started his own record company Starlite Records to release his back catalogue and new material. Since then he has written many songs and released over 20 CDs.
Today he performs across Australia as Australia's most unusual and raw example of a 1950s rockabilly singer. His shows have always been very different to other performers of his era and this continues through today.
In October 2007 he toured with fellow performers Crash Craddock, Bobby Vee and Lesley Gore from that original rock'n'roll era and many still say he was the stand out on that tour. It was an historic tour as 49 years before, he had toured with Crash with The Everly Brothers and other US stars of the time.
In 2008 he launched another show titled, Lonnie Lee's CRY!. It features 20-plus songs made popular by Johnnie Ray the first big pop star who many including Tony Bennett say was the father of rock'n'roll. The show features Lonnie, his band The Leemen together with a big band.
This takes Lonnie full circle from his teenager years in the early 1950s when he listened and sang along to these songs on the radio.
The show is not a clone show and he does not try to be Johnnie Ray. He makes all the songs his own with all the influences that makes Lonnie Lee what he is today.
Lonnie, who takes on the role of a crooner and a singer of pop standards and the show, receive rave reviews his management hope to take it internationally.
As well as this show he still continues to perform with his band as Lonnie Lee and the Leemen in the show The Best of Lonnie Lee and other shows such as Solid Gold, The Hillbilly Cat and The Roots of Aussie Rock.
He is featured on MySpace lonnieleemusic, Facebook lonnieleemusic, ReverbNation lonnieleemusic and YouTube look under Lonnie Lee.
With his band The Leemen, he still performs today in major venues, clubs and festivals and still writes, records and releases new albums for Starlite Records. His songs are available on the website shop http://www.starliterecords.com.au/open and on iTunes, spotify, cdbaby, Amazon and other online music companies.