43.35 sq mi




London




Linda Trew




Havering College of Further and Higher Education




Havering Museum, Thames Chase, Upminster Windmill, Upminster Tithe Barn Museum of Nostalgia, River Ingrebourne



The London Borough of Havering is a London borough in east London, England and forms part of Outer London. The principal town in Havering is Romford and the other main communities are Hornchurch, Upminster and Rainham. The borough is mainly characterised by suburban development with large areas of protected open space. Romfords urban centre is a major metropolitan retail and night time entertainment centre and to the south the borough extends into the London Riverside redevelopment area of the Thames Gateway. The name Havering is a reference to the Royal Liberty of Havering which occupied the area for several centuries. The local authority is Havering London Borough Council.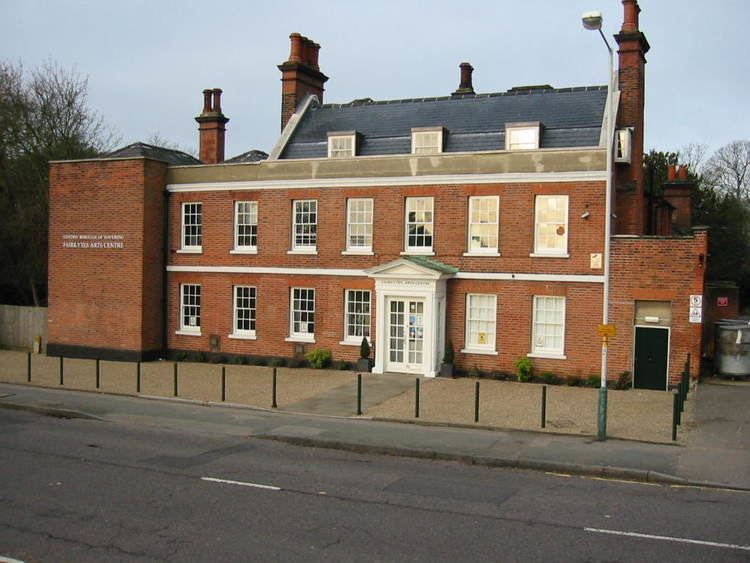 The London Borough of Havering was created in 1965 by the combined former area of the Municipal Borough of Romford and Hornchurch Urban District which had been transferred to Greater London from Essex by the London Government Act 1963. The name originates from the Royal Liberty of Havering which covered broadly, but not exactly, the same area and had been abolished in 1892.
The Diver
Brookside Theatre
Langtons
Liberty Shopping Centre
Queens Theatre
Romford Market
Gidea Park - 1911 Exhibition Estate, Romford Garden Suburb
Upminster Windmill
Upminster Tithe Barn Museum of Nostalgia
London Borough of Havering Wikipedia
(,)http://upload.wikimedia.org/wikipedia/commons/4/44/Fairkytes_arts_centre_london.jpg(,)http://upload.wikimedia.org/wikipedia/commons/0/02/Havering_town_hall_london.jpg(,)http://upload.wikimedia.org/wikipedia/commons/d/d6/London_havering_street_map.png(,)http://romfordhistoricalsociety.org.uk/wp-content/uploads/2013/07/Harold-Hill-and-Noak-Hill.jpg(,)https://www.havering.gov.uk/PublishingImages/Elm%2520Park%2520Hotel.jpg(,)http://www.british-history.ac.uk/sites/default/files/publications/pubid-277/images/fig10.gif(,)http://upload.wikimedia.org/wikipedia/commons/0/07/Havering_romford_welcome_sign.jpg(,)http://www.british-history.ac.uk/sites/default/files/publications/pubid-277/images/fig13.gif(,)http://www.essexrecordofficeblog.co.uk/wp-content/uploads/2015/05/I-Mb-173-1-10-watermarked.jpg(,)http://www.essexrecordofficeblog.co.uk/wp-content/uploads/2015/05/I-Mp-113-1-5.jpg
(,)http://www.sustainweb.org/resources/images/fish_city/london_borough_fish_map_2012_lowres.jpg(,)http://i.ytimg.com/vi/kF4mzMHMUx8/0.jpg(,)http://i.ytimg.com/vi/SL_KDrKonko/0.jpg(,)http://i1.ytimg.com/vi/JMBOlJEO_mY/0.jpg(,)http://www.sustainweb.org/resources/images/food_2012/kath-dalmeny_gerry-clinton_award_pic.gif(,)https://www.havering.gov.uk/PublishingImages/Environmental-planning/Waste/Love%2520Food%2520Hate%2520Waste%2520Cookery%2520Workshop.JPG(,)http://i.ytimg.com/vi/hA4phx6t77A/0.jpg