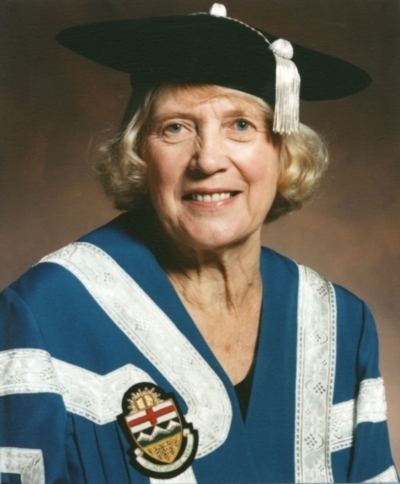 Lois Hole was born in Buchanan, Saskatchewan, to Michael M. Veregin and Elsa Viktoria Norsten on 30 January 1929. Her family moved to Edmonton, Alberta in 1948, where she completed her education at Strathcona Composite High School.
In 1950, she met Ted Hole, a young University of Alberta agriculture student. Several years later they married and moved to a 200-acre (0.81 km2) farm near St. Albert, Alberta. Lois and Ted Hole ran a successful market garden business from their farm which they, along with their sons Bill and Jim, incorporated as Hole's Greenhouses & Gardens Ltd. in 1979. It remained one of Western Canada's largest retail greenhouse stores until it closed in early 2011 when the Hole family moved the operation to their new site on the edge of Lois Hole Centennial Provincial Park, and opened the Enjoy Centre.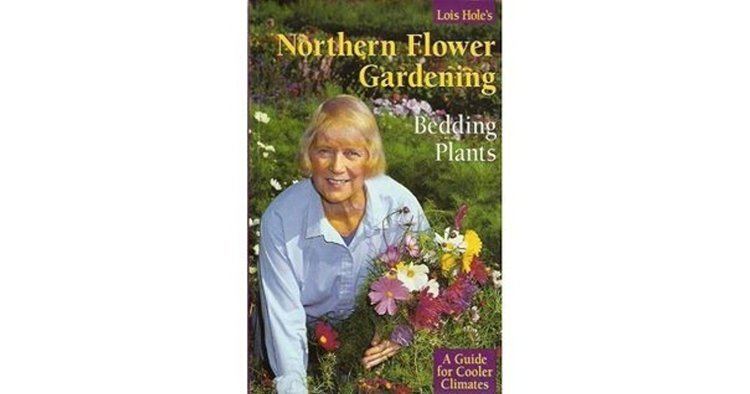 In 1993 Lois Hole wrote her first book, Vegetable Favourites, and went on to write five more in the "Favourites" series. There are currently more than 1,000,000 copies of the various books in this series in print. The series won the Educational Media Award from the Professional Plant Growers Association in 1996. In 1998, Hole's Greenhouse began publishing their own books starting with Hole's autobiographical I'll Never Marry a Farmer. She also wrote several books with her son, Jim. Hole's Greenhouse has continued to publish gardening books along with a successful annual magazine, Lois' Spring Gardening.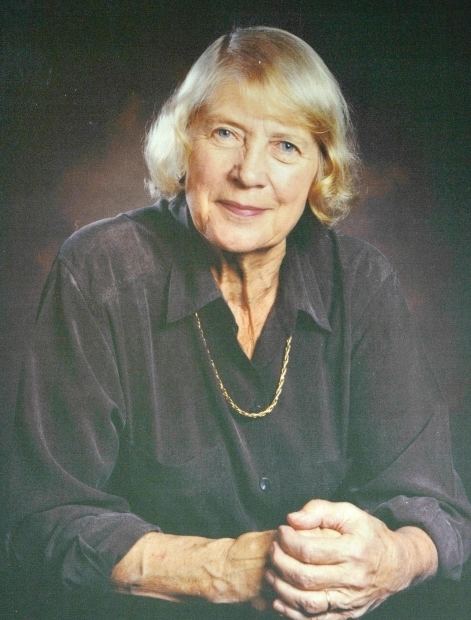 She was appointed a Member of the Order of Canada in 1999 and a Dame of Justice of the Most Venerable Order of the Hospital of St John of Jerusalem in 2000. In 1995, she was named Edmonton Business and Professional Woman of the Year and St. Albert's Citizen of the Year. In 2003 she was awarded the Gandhi, King, Ikeda Humanitarian Award. She was made an "Honorary Patricia" by the 1st Battalion Princess Patricia's Canadian Light Infantry.
During his wife's term in office, Ted Hole died of cancer in April 2003. Lois Hole had been diagnosed with abdominal cancer in 2002, making a public announcement the following year when she began treatment in early 2003. Her health improved, temporarily, but by late 2004, her case was terminal. Her illness prevented her from making several scheduled public appearances. She died in office at the Royal Alexandra Hospital in Edmonton on 6 January 2005, aged 75.
Most sources cited 1933 as Lois Hole's year of birth based on her reported age at death. However, the Edmonton Journal, the Royal Alberta United Services Institute's newsletter and the Legislature of Alberta all indicate that she was born in 1929. The Office of the Lieutenant Governor of Alberta confirmed that Hole was born on 30 January 1929.
The Alberta Library Trustees Association (ALTA) established the Lois Hole Award in 2001. In November 2004, two months before Lois Hole's death, the Capital Health Authority in Edmonton announced that a new wing of the Royal Alexandra Hospital would be named the Lois Hole Hospital for Women. It opened 13 April 2010 and consolidated the women's health programs and services based at the Royal Alexandra Hospital into one building.
On 19 April 2005 the Lois Hole Centennial Provincial Park was established, becoming the 69th provincial park in Alberta. The park contains the former Big Lake Natural Area and an additional 302 hectares of Crown land, for a total of 1421 hectares. The lake makes up around 59 per cent of the park's total area.
In 2008 the Edmonton Public Library opened the Lois Hole Library in Callingwood North. It features a sculpture of Lois Hole by Danek Mozdzenski and a reading garden. In 2009, the City of St. Albert declared 14 May to be Lois Hole Day. A bronze statue designed by Barbara Paterson called A Legacy of Love and Learning was unveiled at city hall on this day.
Secondary education at Strathcona High School (now known as Old Scona Academic High School)
ATCM in Music, Royal Conservatory of Music, Toronto, Ontario
1998: School trustee at St. Albert School District No. 6
Trustee and chairperson, Sturgeon School Division
Athabasca University Governing Council
Chancellor of University of Alberta, 1998–2000
1983: Awarded an honorary doctorate Doctor of Athabasca University
1997: Received a Distinguished Citizen Honorary Diploma in Business from Grant MacEwan College
2000: Received an Honorary Doctorate in Laws from the University of Alberta
2000: Keynote speaker at the Alberta College Graduation Ceremony
2001: Keynote speaker at Strathcona Composite High School Commencement ceremony
2003: Keynote speaker at the Strathcona Composite High School commencement ceremony
2003: Received an Honorary Degree in Horticulture from Olds College, Olds, Alberta