Honeyghan was born in Jamaica and spent his early years in that country. He came to England at the age of nine to join his parents who had settled in Bermondsey. He took up boxing at the age of 11 with the Fisher Amateur Boxing club. He was a good rather than an outstanding amateur boxer. He boxed for England but never won an ABA title being beaten in the English semi-finals by Joey Frost in 1979.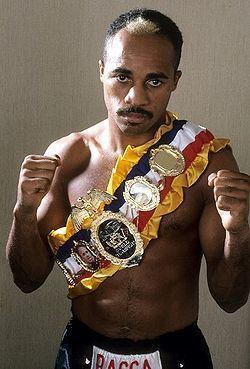 Honeyghan turned professional with Terry Lawless in 1980. He debuted with a six-round points victory over fellow novice Mike Sullivan. He won his first 13 fights, including a victory over the tough Kostas Petrou. Before positioning himself for an eliminator against the capable Lloyd Hibbert for the British Welterweight Title on 18 January 1983. Honeyghan outpointed the future British Junior Middleweight Champion over 10 rounds. He followed this by capturing the Southern Area Welterweight Title with a fourth-round KO over the dangerous Sid Smith in March 1983.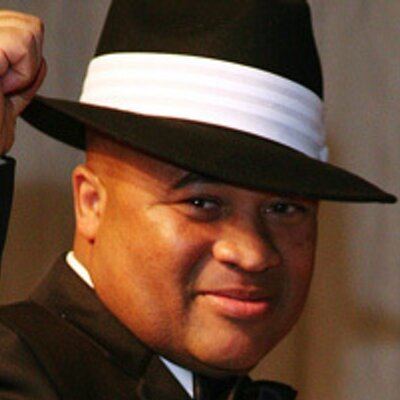 Honeyghan captured the British Title by 12-round decision against the tough Cliff Gilpin on 5 April 1983, after suffering the first knockdown of his career in the second round. Honeyghan later stated that Gilpin gave him one of his hardest fights.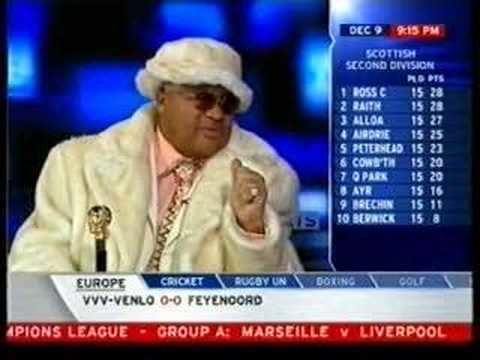 He remained busy throughout 1983, travelling to the United States to defeat Kevin Austin, then outpointing American contender Harold Brazier in London before rounding off the year with a clear points victory in a British Title rematch with Cliff Gilpin.
In 1984 Honeyghan fought only once, defeating Roberto Mendez. He suffered a serious hand injury and had to have a pin inserted into his left hand to keep the bone in place.
On 5 January 1985 he capturing the European Welterweight Title with a highly impressive third-round knockout of future two time World Junior Middleweight Champion Gianfranco Rosi in Perugia, Italy. Honeyghan kept extremely busy during 1985, defeating three American contenders in world title challenger Roger Stafford, followed by Danny Paul and Ralph Twinning.
Honeyghan and Lawless parted company because Honeyghan believed that Lawless was spending too much time on the career of Frank Bruno and not enough on his career. He signed with Mickey Duff and Honeyghan closed out 1985 with a stoppage victory over fellow world rated Briton and former stable-mate Sylvester Mittee for the European, British and Commonwealth titles.
On 20 May 1986 Honeyghan stopped top American contender Horace Shufford in eight rounds in London, earning him a title shot against the unbeaten and undisputed World Welterweight Champion Donald Curry of the United States.
At the time Curry was considered the best pound for pound fighter in the world and Honeyghan was given little chance by the majority of the media. He caused a major upset by dominating the fight, nearly dropping Curry in the second round, before Curry retired at the end of round six. Before the fight Curry had himself dismissed his unknown foreign opponent, asking "Who is this ragamuffin?". Honeyghan thereafter adopted the title "ragamuffin" or "Ragamuffin Man" with relish.
The fight had taken place one night after another "expert shocker", when Edwin Rosario knocked out Livingstone Bramble in two rounds to claim the WBA lightweight title, and one week after Honeyghan's win, Ring Magazine mentioned his victory on their "Weekend of shockers!" issue's cover. (Rosario's photo was featured on the cover of that issue).
Honeyghan disagreed with the WBA's rules that allowed fights to take place in apartheid South Africa, so he publicly and controversially dumped the WBA welterweight belt into a London trash bin soon after winning it, relinquishing the title rather than defending it against South African Harold Volbrecht. This move would prove significant, as soon after, the WBA stopped sanctioning fights held in South Africa.
After winning the world title he changed his boxer-puncher style to that of more of an out-and-out slugger. In his first defence, after dominating and flooring his opponent in the first round, he caused controversy by racing across the ring and hitting his opponent, former World light welterweight champion Johnny Bumphus as soon as the bell sounded to start the second round. Bumphus was given time to recover but the fight had been knocked out of him and he did not last much longer. In his second defence of the title, Honeyghan defeated the then unbeaten future World Champion Maurice Blocker on points. He became a crowd pleaser with his all action style of fighting and recorded one of the fastest wins in a world title fight with a 45-second blow-out of former light welterweight champion Gene Hatcher of the United States.
He lost his title to Jorge Vaca in 1987 when a clash of heads meant that the fight had to be stopped due to a cut sustained by Vaca. The scorecards at the time of the stoppage favoured Vaca. Honeyghan became only the second British boxer in history to regain a world title when he easily knocked Vaca out in a return fight in the third round, the first being Ted "Kid" Lewis earlier in the 20th century. In the post fight press conference Honeyghan expressed his views on Mickey Duff, stating "Mickey and I don't mix outside of boxing, He looks at me as a pawn, a commodity. I don't like him." This elicited a memorable response from Duff who stated "Fortunately, there is nothing in our contract that says we have to like each other."
Honeyghan next defended against tough South Korean Yung-Kil Chung, halting him in five rounds in July 1988. In February 1989 Honeyghan lost his title to former Don Curry victim and archrival Marlon Starling. Honeyghan boxed wildly against the defensively excellent Starling, and was stopped in the ninth round after taking heavy punishment. Honeyghan returned later in the year, labouring to a points decision over Delfino Marin in the USA, however he appeared to be a fading force.
He had to apologise to the WBA for his previous actions in order to fight for the WBA title in 1990 against Mark Breland. By this time Honeyghan was past his best and was stopped by Breland in three rounds after being knocked down six times. Honeyghan claimed to be weight-weakened, but was probably both sliding skillwise and still suffering from the effects of the punishment he had taken in the Starling fight.
In 1991, he resumed his career at light middleweight and during 1991 and 1992 he won six consecutive fights against relatively modest opposition in Mario Olmedo, John Welters, Darryl Anthony, Alfredo Ramirez, Mickey Duncan and Carlo Colarusso. In early 1993 he was still good enough to win the Commonwealth title at Light Middleweight by defeating the useful Mickey Hughes, however in June of that year he was stopped in 10 rounds by former world champion Vinny Pazienza. Victories over Steve Goodwin and in 1994 Kevin Adamson followed, with Honeyghan retaining the Commonwealth Title in the latter fight. He did not fight for another year and retired after he was stopped in a middleweight bout by fellow Briton Adrian Dodson in three rounds in 1995, on the same boxing show as Nigel Benn v Gerald McClellan.
Lloyd Honeyghan always had trouble with his hands and tested positive for a painkilling drug after his fight against Marlon Starling. He was fined $1,500 by the Nevada State Athletic Commission.