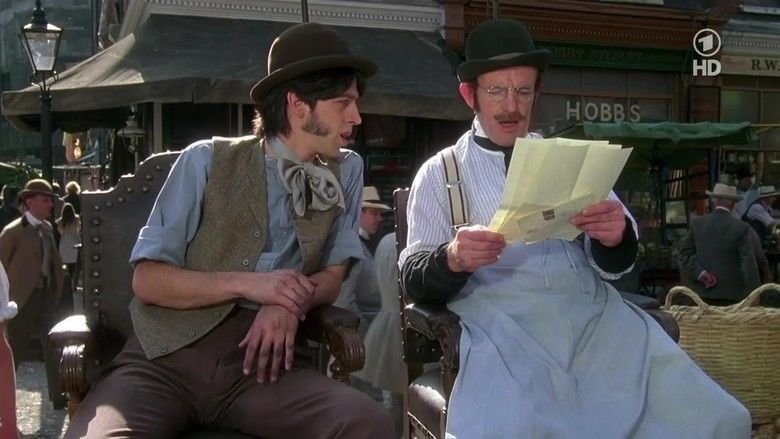 Young Cedric 'Ceddie' Errol and his widowed mother live in genteel poverty in 1880s Brooklyn after the death of his father. He was the favorite son of Cedric's grandfather, the Earl of Dorincourt, because the other two were wastrels and weaklings. But the Earl has long ago disowned his son for marrying outside the aristocracy. Cedric's two best friends were Mr. Hobbs the grocer (and a Democrat and anti-aristocrat) and Dick Tipton the bootblack.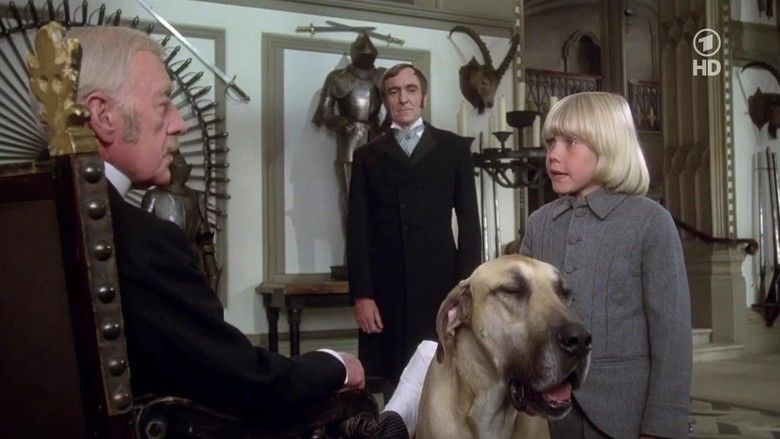 After his other two sons die, leaving Cedric the heir presumptive to the earldom, Lord Dorincourt sends Mr. Havisham, his lawyer, to America to bring Cedric to Britain. Mr Havisham is authorized to buy expensive gifts for Cedric, but he chooses to buy an engraved gold watch for Mr Hobbs and enable Dick to buy out his drunken partner.
Mrs. Errol accompanies her son, but is not allowed to live at Dorincourt castle nor meet the Earl, although she will receive a house and a large allowance. She does not tell Cedric of his grandfather's bigotry. The Earl's lawyer is impressed with the young widow's dignity and intelligence, especially after she begins to take care of the poor living on the land.
Cedric is most grateful that his grandfather, albeit unintentionally, enabled him to help his friends, and thinks he is a kind man. This soon wins the heart of his stern grandfather. All his tenants and nearby villagers are also taken by him, especially as he inspires his grandfather to be more caring about his tenants. Slowly thawing, the Earl hosts a grand party to proudly introduce his grandson to British society, notably his formerly estranged sister, Lady Constantia Lorridaile. Lady Constantia is impressed with both Cedric and his mother.
After the party, Havisham tells the Earl that Cedric may not be the heir. An American dancer calling herself Minna Errol has approached him, insisting that her son Tom is the offspring of her late husband, the Earl's second son, Bevis. Heartbroken, the Earl is forced to accept her apparently valid claim. Minna proves to be uneducated and openly mercenary.
Fortunately for Cedric, Dick recognizes Minna from her newspaper picture, as the former wife of his brother Ben, Tom's real father. They travel to the United Kingdom, confront Minna and thus disprove her claim.
The overjoyed Earl apologizes to Cedric's mother and brings her to live with the delighted Cedric on his estate. The small family has a festive Christmas dinner with all their friends and servants.
Little Lord Fauntleroy had its premiere on television in the United States on 25 November 1980 on CBS, and was then released in the United Kingdom in December 1980, and a German-dubbed version was first screened in Germany on 26 December 1982. The film has since become a Christmas classic in Germany, and is shown on the national broadcast network Das Erste every year.