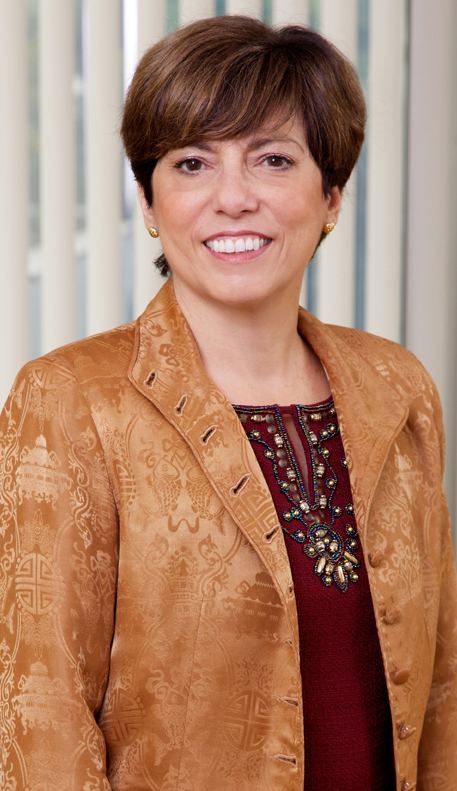 Lisa Staiano-Coico, whose name also appears as Lisa S. Coico, is a native of Brooklyn, New York.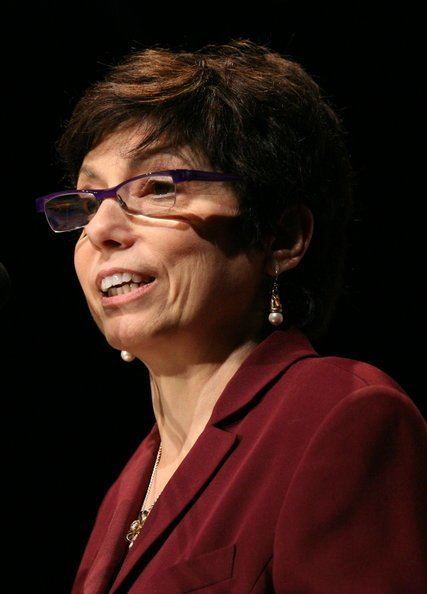 Staiano-Coico received a Bachelor of Science degree in microbiology from Brooklyn College of The City University of New York (CUNY), in 1976, and a doctorate from Weill Cornell Graduate School of Medical Sciences (GSMS, formerly known as Cornell University Graduate School of Medical Sciences), in 1981.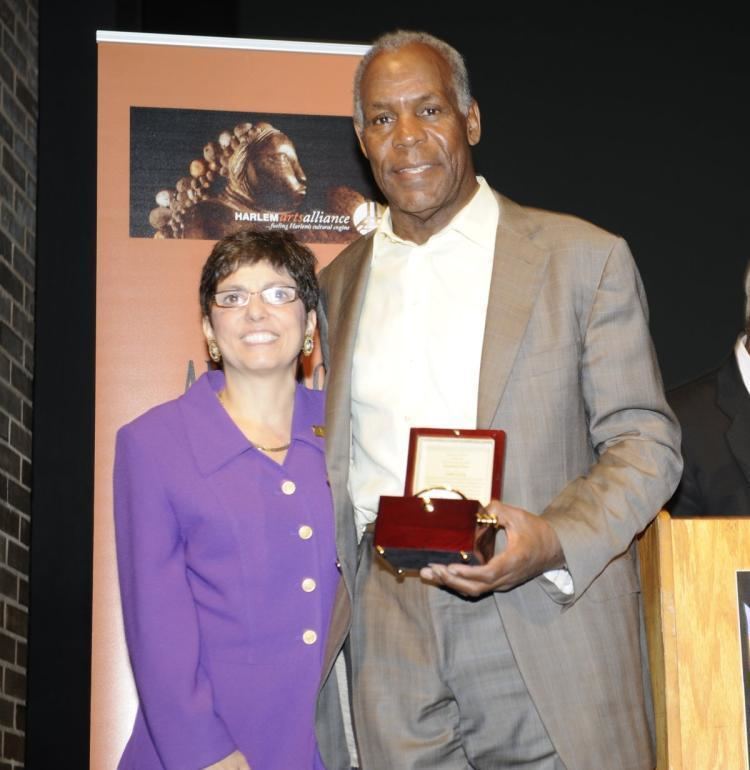 At GSMS, Staiano-Coico was a research assistant and graduate student of Zbigniew Darzynkiewicz, professor of biochemistry, whose interests included cell differentiation and carcinogenesis, and flow cytometry techniques to characterize epithelial differentiation in particular. Staiano-Coico also studied with Myron Melamed, a GSMC professor of biology and a scientist with an international reputation, who had co-authored the seminal cytometry publication in Science, "Spectrophotometer: New Instruments for Ultra-rapid Cell Analysis," with Louis Kamentsky of Columbia University's IBM Watson Laboratory) and Marc E. Weksler, a professor of medicine and eventual Irving Sherwood Wright Professor of Geriatrics at Weill Cornell. Staiano-Coico is one among many graduate students and postdoctoral fellows trained with the Darzynkiewicz, Weksler, and Melamed team.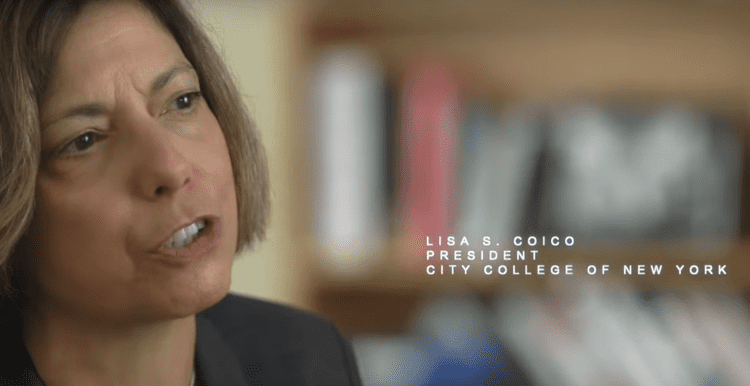 From 1981 to 1983, Staiano-Coico trained as a post-doctoral researcher at the GSMS-affiliated organization, Sloan-Kettering Institute. There, Staiano-Coico participated in faculty sponsored research in teaching laboratory settings, such as the Laboratory of Investigative Cytology, and Walker Laboratory in Rye, New York.
In 1985, Staiano-Coico returned and joined Cornell University Medical College and GSMS, where she taught in the department of Surgery, participated in research activities, and served for a brief period as higher education administrator. From 1985, Staiano-Coico held the rank of assistant professor, associate professor from 1990, and clinical professor (additional faculty) from 1995 to 2004.
Upon completion of postdoctoral training, Staiano-Coico's stated interest in the use of flow cytometry to detect risk for colo-rectal cancer (1985), the study of growth and differentiation of epithelial cells (1990), and wound repair (1999).
Beginning in the mid-1980s, Staiano-Coico was part of a broad Bench to bedside research program, spearheaded by John M. Hefton, a biomedical researcher whose work in skin grafting led to new techniques to treat burn victims.
Hefton joined Cornell Medical faculty in 1976, as a professor of cell biology and anatomy and the executive director of New York Firefighters Wound Healing Research Laboratory. That same year, trauma surgeon G. Tom Shires, Chief of Surgery and Chair Department of Surgery, established the Burn Center at New York-Presbyterian Hospital, (later renamed The William Randolph Hearst Burn Center) at New York–Presbyterian Hospital), and shortly thereafter, the NYFD founded The New York Firefighters Burn Center Foundation, Incorporated, a public charity, non-profit organization to support the advancement of burn care, research, prevention, and education at the Burn Center.
Hefton's research on the laboratory study of epidermal cell maturation and differentiation, occurred in conjunction with the pre-clinical and clinical study of the utility of epidermal cell sheets to graft skin, to improve patient survival and medical treatment of wounds; an endeavor Hefton credited to the pioneering research scientist Howard Green (physician) of Harvard University.
Hefton was a well-respected educator, who led a large research group, which included Burn Center director Cleon Goodwin, Roger Yurt; Anthony C Antonacci; New York Presbyterian attending surgeons and burn center clinical directors Michael Madden and Jerome L. Finkelstein; research nurses Annette B. Wysocki and Mary Mathwich; Suzanne Schwartz; Staiano-Coico Ph.D., and others. In the early 1980s, Dr. Hefton began to report good results using laboratory grown skin grafts to facilitate wound healing - a treatment he described as a living Band-Aid.
In 1979, Hefton and collaborator Magdalena G. Eisinger filed a patent for the process of growing human epidermal cells in tissue culture. Hefton later filed a patent for the process of growing human epidermis, product thereof, and a patent for a method of treatment to the skin using human epidermal sheets, published posthumously in 1988.
Hefton is acknowledged for the significance of his contributions to the development skin replacement techniques. After his death in 1989, colleagues including Staiano-Coico carried on the work of John M. Hefton.
Since 2009, Staiano-Coico also assisted research studies on the effectiveness of College campus based Alcohol education.
In addition to teaching, Staiano-Coico served as the Cornell Medical College Associate Dean to Donald A. Fischman, from 1996 to 1997, and as GSMS senior associate dean of research, as of March 1997, responsible for the coordinate of graduate fellowships. A critic of Weill Cornell's policy on faculty promotion to tenure, Staiano-Coico spoke out in 1999,
There needs to be some flexibility so you don't have arbitrary numbers determining somebody's career at an institution…
In 2003 to 2004, Staiano-Coico held the positions of GSMS vice-provost of external affairs, government agencies, and professional associations, and director of Tri-Institutional MD-PhD Program, a cooperative alliance between Cornell University, Memorial Sloan-Kettering Cancer Center and Rockefeller University.
In July 2004, Staiano-Coico left Cornell Medical College and the GSMS to accept the position of Dean of New York State College of Human Ecology, one of four statutory colleges in the SUNY system, located on the campus of Cornell University, funded and supervised by New York State. Staiano-Coico succeeded New York State College of Human Ecology Dean Patsy Brannon, whose term ended June 30, 2004.
After serving as dean of Human Ecology for a less than three-years, according to The Cornell Daily Sun, Staiano-Coico stepped down suddenly, in March 2007, to accept the position of provost and chief academic officer at Temple University; joining Temple's Vice President of Human Resources Deborah Hartnett, later Staiano-Coico's Chief of Staff at City College. In 2009, Staiano-Coico joined the Board of Managers of the University City Science Center in 2009. After spending three-years at Temple, Staiano-Coico accepted the appointment to president at The City College of New York in 2010.
In 2010, the City University of New York (CUNY, pron.: ) Board of Trustees ratified Staiano-Coico to the position of 12th president of The City College of New York (CCNY) - the oldest College in the system - amidst a stormy battle between CUNY and Italian-Americans over affirmative action. According to The New York Times, CUNY pointed to two new Italian-American College presidents to refuted the bias claim - Regina S. Peruggi at Kingsborough Community College, and Lisa Staiano-Coico at the university's flagship campus.
Staiano-Coico was appointed to president at City five-years into CUNY Chancellor Matthew Goldstein's 2005 - 2015 Decade of Science, a system-wide initiative to expand facilities and recruit faculty in the STEM fields of science, technology, engineering, and mathematics, and eleven-years into the University's reform efforts to raise academic standards based upon a 1998 Mayoral task force report, entitled he City University of New York: An Institution Adrift.
During Staiano-Coico's tenure at City College, enrollment has dropped in some of the divisions, and a fiduciary crisis led to the establishment of a new College leadership position - CCNY senior vice president for administration/chief operating officer. According to an article in The Campus (CCNY), a 2016 study conducted by the Harvard Graduate School of Education revealed that City College professors are dissatisfied. Meanwhile, controversy and campus unrest has continuously erupted over many issues, including the return of Reserve Officers' Training Corps (R.O.T.C.), employment advertising, labor contracts, and real estate scandals, five individuals in the position of CCNY Provost (education), and resignations of senior faculty, Students have protested on campus and in Staiano-Coico's hometown of Larchmont, New York over campus employment conditions and administrative closures of CCNY Student and Community Center in 2013, and CCNY Schiff House, alternately known as the Child Development And Family Services Center, in 2015. The annual 2016 April Fool's satirical issue of the student newspaper The Campus (CCNY) featured the article "Where's Lisa Coico?"
According to an investigative report published by The New York Times on May 28, 2016, Staiano-Coico paid for personal expenses for housekeeping and home furnishings from the City College of New York 21st Century Foundation—a not-for-profit grant-making foundation whose stated aim is to supplement state, city and tuition funding in the form of student scholarships to offset educational expenses. The New York Times also reported that senior staff members have urged CUNY chancellor James Milliken to investigate Staiano-Coico's actions to award "unusually high starting salaries, bonuses, and disproportionate salary increases" to certain employees, and reported senior ranking faculty registering their objections to Staiano-Coico's $7.25 million administrative salary budget of 2015, nearly double that of 2009, amidst her calls for severe budget cuts and CUNY's increased tuition rates. According to the same reporter, Federal prosecutors are currently investigating Staiano-Coico and affiliate institutions to the City College of New York.
In 1996, Staiano-Coico established an employment relationship to Ortec International Incorporated, a New York City biotechnology company, later renamed Forticell Bioscience, Incorporated, to assist in the development of the Company's composite cultured skin product. Staiano-Coico's Cornell colleague, Suzanne Schwartz, was hired as a full-time in July 1996. The Company was founded in 1991 by Steven Katz, the elected board chair in 1994. From 1972, Katz had been a professor of Economics and Finance at Baruch College (CUNY). Staiano-Coico joined the Company advisory board in 1999.
Forticell Bioscience, Incorporated is a publicly traded company that developed proprietary and patented technology to stimulate the repair and regeneration of human tissue, including biologically active wound dressings, such as the tissue engineered product OrCel (trademark sign), to stimulate the repair and regeneration of human skin on burn patients, and other wound healing products, relevant to reconstructive and cosmetic surgeries. Forticell Bioscience, Incorporated is also an FDA and New York State approved tissue bank.
Staiano-Coico is an officer of the following for-profit corporation Coico Software Solutions, LLC (2000), Staiano Consulting, (2003); Coico Real Property Holding Company, Incorporated (2004); and LSC Collaborative, Limited Liability Corporation (2014).
Staiano-Coico and spouse Richard F. Coico, a professor and administrator at SUNY Downstate Medical Center, reside in Larchmont, New York. They have a son, Jonathan Matthew Coico, born 1982, and a daughter Jennifer Laura Coico born 1987.