Full Name

Angiolino Giuseppe Pasquale Ventura

Born

14 July 1919 (

1919-07-14

)

Spouse

Odette Lecomte (m. 1942–1987)

Children

Clelia Ventura, Linda Ventura, Mylene Ventura, Laurent Ventura

Movies

Les Tontons flingueurs, The Sicilian Clan, The Last Adventure, Army of Shadows, Second Breath




Similar People
lino ventura by stereophonic space sound unlimited tribute
Angiolino Giuseppe Pasquale "Lino" Ventura (14 July 1919 – 22 October 1987) was an Italian-born actor who starred in French films. Raised by his Italian mother in Paris, after a first career as a professional wrestler was ended by injury he was offered a part as a gang boss in the 1954 film Touchez pas au grisbi and rapidly became one of France's favourite film actors, playing opposite many other stars and working with leading directors such as Jacques Becker, Louis Malle, Claude Sautet, Jean-Pierre Melville and Claude Miller. Usually portraying a tough man, either a criminal or a cop, he also featured as a leader of the Resistance in L'armée des ombres. Having a daughter born handicapped, he and his wife founded a charity Perce-Neige (Snowdrop) which aids such children and their parents. Though he never renounced his Italian citizenship, he was voted 23rd in a poll for the 100 greatest Frenchmen.
Contents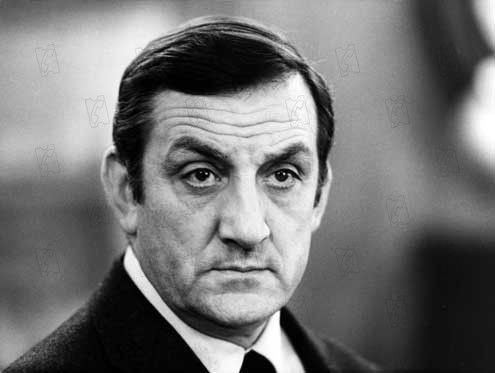 ==Life and career Born in Parma, Emilia-Romagna, Italy to Giovanni Ventura and Luisa Borrini, who moved to France soon thereafter, Lino dropped out of school at the age of eight and later took on a variety of jobs. At one point Ventura was pursuing a prizefighting and professional wrestling career but had to end it because of an injury.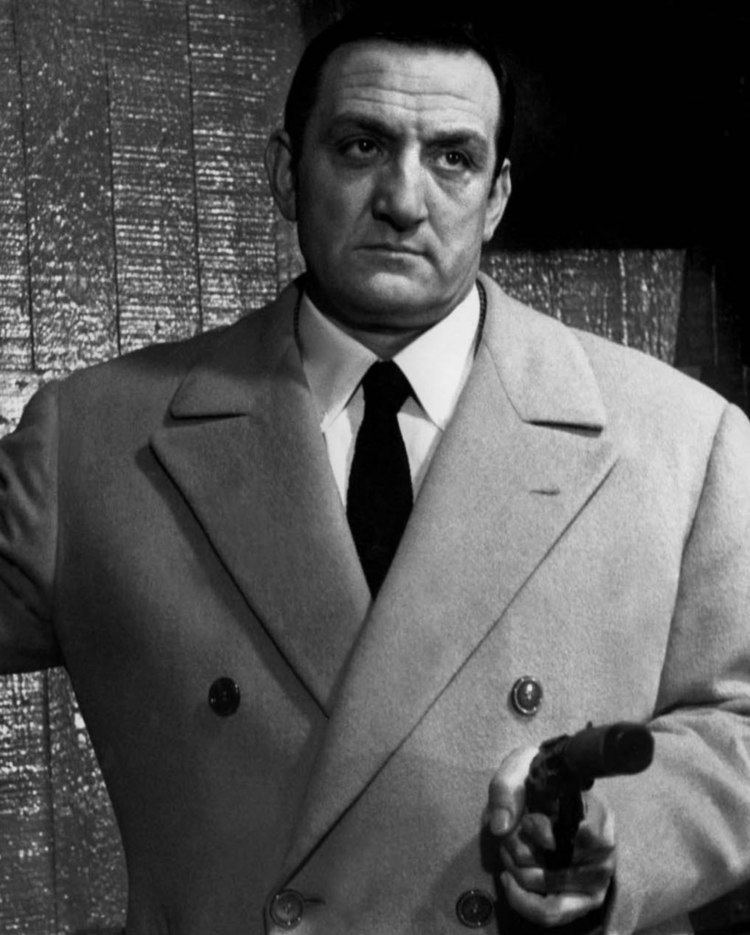 In 1953, by chance, one of his friends mentioned him to Jacques Becker who was looking for an Italian actor to play opposite Jean Gabin in a gangster movie called Touchez pas au grisbi. Becker offered him on the spot the role of Angelo, which Ventura refused at first but then accepted. He had such a presence in the film that the whole profession took notice.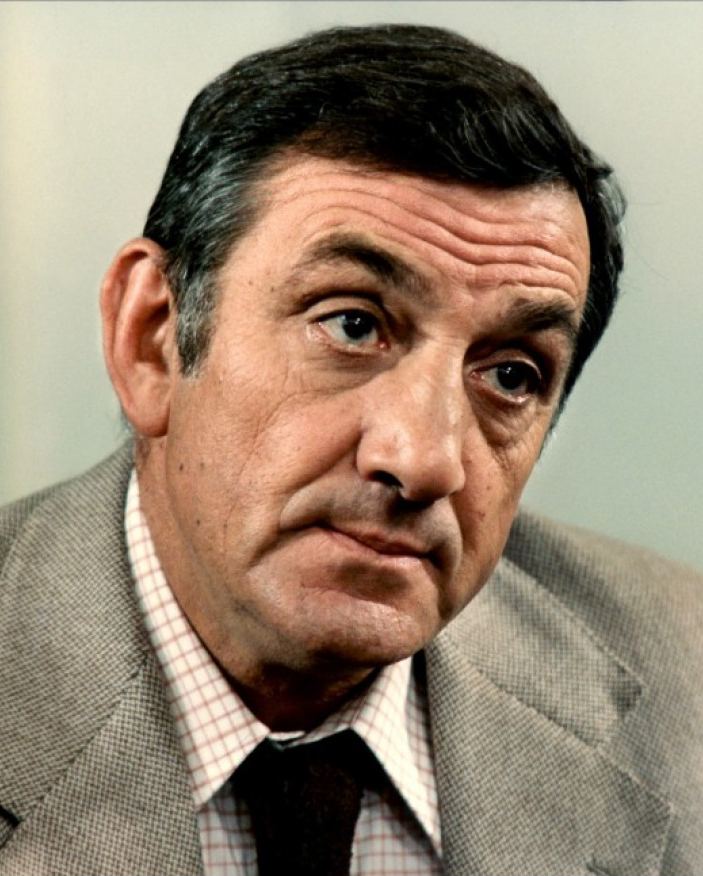 Ventura started to build up an acting career in similar hard-boiled gangster films, often playing beside his friend Jean Gabin. Some of his most famous roles include the portrait of corrupt police chief Tiger Brown in 1963's The Threepenny Opera and mob boss Vito Genovese in The Valachi Papers.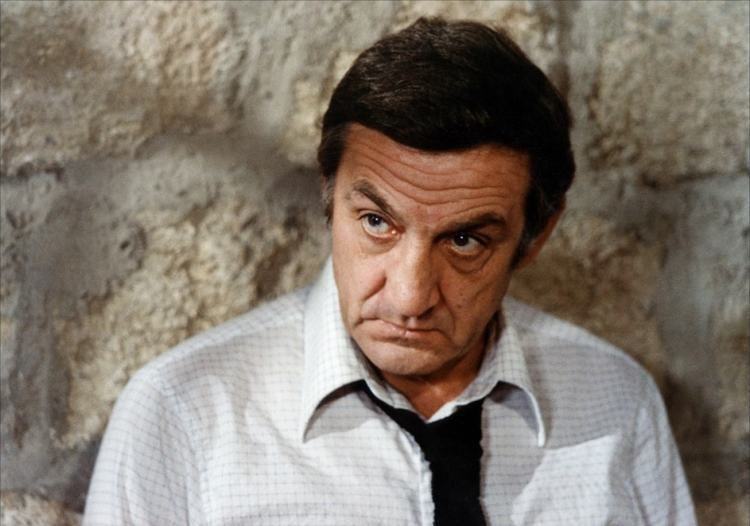 Although he remained an Italian citizen throughout his life, he only made a handful of films in his native language, among them The Last Judgement (Il giudizio universale, 1961), Illustrious Corpses (Cadaveri eccellenti, 1976) and Cento Giorni a Palermo (1983), long used to seeing him dubbed into Italian from the original French release.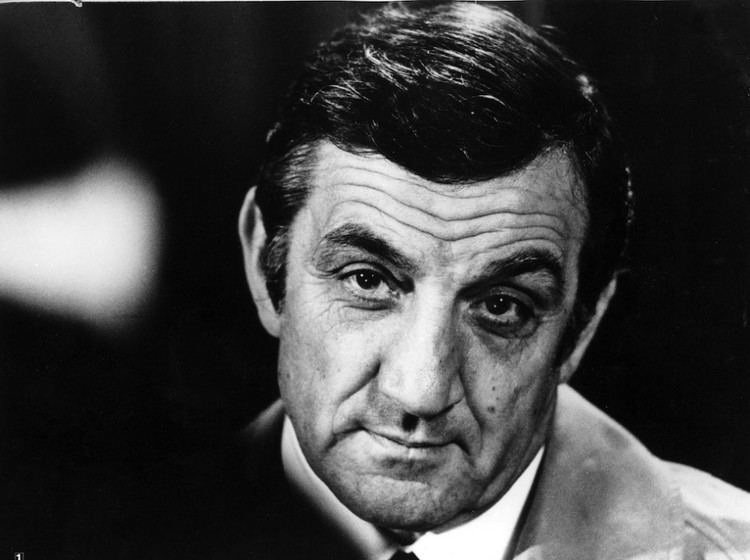 Ventura remained active until the year before his death from a heart attack in 1987 at the age of 68. Having a handicapped daughter himself, he created a charitable foundation, Perce-Neige (Snowdrop), in 1966, which supports handicapped people.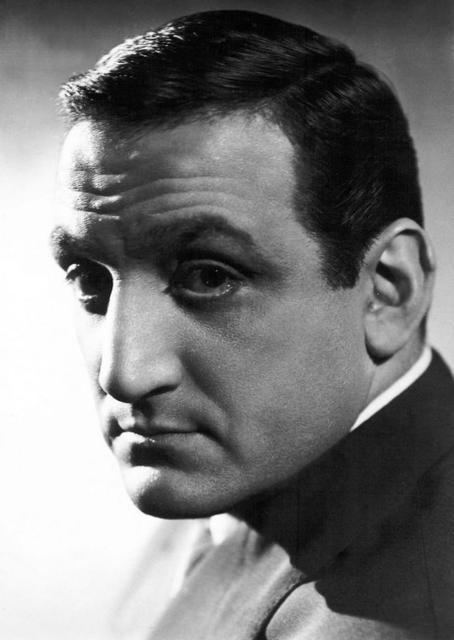 Throughout his career, he was one of the most popular actors of French cinema. He spoke French without any accent (if not a Parisian one, in the beginning) and spoke Italian with a slight French accent, having arrived in France at the age of seven. Forcibly incorporated into the Italian army during the Second World War, he deserted to remain faithful to the principles of France. But, although his wife and four children were French, he never wanted to give up Italian citizenship, out of respect for his parents. Despite this, he was ranked 23rd of the 100 greatest Frenchmen, 17 years after his death.
Interviews lino ventura on his carrer
Filmography
Actor
1987
La rumba
as
Un caïd (uncredited)
1986
Sword of Gideon (TV Movie)
as
Papa
1984
La 7ème cible
as
Bastien Grimaldi
1984
Cento giorni a Palermo
as
General Carlo Dalla Chiesa
1982
Les Misérables
as
Jean Valjean
1982
Espion, lève-toi
as
Sébastien Grenier
1981
The Grilling
as
Inspector Antoine Gallien
1980
Sunday Lovers
as
François Quérole (segment "The French Method")
1979
L'homme en colère
as
Romain Dupre
1978
Un papillon sur l'épaule
as
Roland Fériaud
1978
The Medusa Touch
as
Detective-inspector Brunel
1976
Illustrious Corpses
as
Inspector Amerigo Rogas
1975
The French Detective
as
Le commissaire Verjeat
1974
Tough Guys
as
Father Charlie
1973
A Pain in the Ass
as
Ralf Milan
1973
Far West
as
Le prisonnier
1973
La raison du plus fou
as
Le deuxième motard (uncredited)
1973
Escape to Nowhere
as
Anton Haliakov / Clément Tibère
1972
The Valachi Papers
as
Vito Genovese
1972
Money Money Money
as
Lino Massaro
1971
Rum Runners
as
Cornelius von Zeelinga
1971
Diamond Bikini
as
Sagamore Noonan
1970
Last Known Address
as
L'inspecteur principal Marceau Leonetti
1969
The Sicilian Clan
as
Commissaire Le Goff
1969
Army of Shadows
as
Philippe Gerbier
1968
Le rapace
as
Le rapace / Le rital
1967
The Last Adventure
as
Roland
1967
Deux romains en Gaule (TV Movie)
as
L'Écossais (uncredited)
1966
Second Wind
as
Gustave 'Gu' Minda
1966
To Skin a Spy
as
Pascal Fabre
1966
Let's Not Get Angry
as
Antoine Beretto
1965
Cloportes
as
Alphonse Maréchal dit Le Malin
1965
The Dictator's Guns
as
Jacques Cournot
1964
The Great Spy Chase
as
Francis Lagneau
1964
The Monocle
as
Elie's Client (uncredited)
1964
Llanto por un bandido
as
El Lutos
1964
Greed in the Sun
as
Hervé Marec dit 'Le plouc'
1963
Crooks in Clover
as
Fernand Naudin
1963
Three Penny Opera
as
'Tiger' Brown
1962
Carmen di Trastevere
as
Vincenzo, the Kingpin
1962
The Devil and the Ten Commandments
as
Garigny (segment 'Homicide point ne seras')
1962
Hitch-Hike
as
Paul le conducteur de l'autobus
1962
Le bateau d'Émile
as
Émile Bouet
1961
The Lions Are Loose
as
Le docteur André Challenberg
1961
Il re di Poggioreale
as
Il bandito
1961
The Last Judgment
as
Giovanna's father
1961
Taxi for Tobruk
as
le brigadier Theo Dumas
1961
La ragazza in vetrina
as
Federico
1960
Mistress of the World
as
Biamonte
1960
Classe Tous Risques
as
Abel Davos
1959
Le chemin des écoliers
as
Tiercelin
1959
125 rue Montmartre
as
Pascal
1959
Un témoin dans la ville
as
Ancelin
1959
Douze heures d'horloge
as
Albert Fourbieux
1959
Pensione Edelweiss
as
Borcher
1959
Marie-Octobre
as
Carlo Bernardi - patron de boîte de nuit
1959
The Tiger Attacks
as
Paul Lamiani
1958
The Mask of the Gorilla
as
Géo Paquet - dit le Gorille
1958
Elevator to the Gallows
as
Le commissaire Cherrier
1958
Inspector Maigret
as
L'inspecteur Torrence
1957
Dishonorable Discharge
as
Paulo - l'amant de Claire
1957
Trois jours à vivre
as
Lino Ferrari
1957
L'étrange Monsieur Steve
as
Denis
1957
Speaking of Murder
as
Pepito
1957
Action immédiate
as
Bérès
1957
Le feu aux poudres
as
Legentil
1956
Crime and Punishment
as
Gustave Messonnier
1956
Law of the Streets
as
Mario
1955
Razzia
as
Roger le Catalan
1954
Touchez Pas au Grisbi
as
Angelo Fraiser
Soundtrack
1963
Three Penny Opera (performer: "Verfolgt das Unrecht nicht zu sehr" - uncredited)
1961
La ragazza in vetrina (performer: "Bésame mucho")
Thanks
2019
Les trois cités (Carnet Filmé: 1er janvier 2019) (Documentary) (in memory of - as Angiolino Giuseppe Pasquale Ventura)
Self
1987
Lahaye d'honneur (TV Series)
as
Self
- Episode dated 25 September 1987 (1987) - Self
1987
Grand public (TV Series)
as
Self
- Episode dated 15 May 1987 (1987) - Self
1987
Cinéma cinémas (TV Series documentary)
as
Self (segment 'Lino (ballade)')
- Episode dated 17 February 1987 (1987) - Self (segment 'Lino (ballade)')
1983
Spécial cinéma (TV Series)
as
Self
- Episode dated 29 December 1986 (1986) - Self
- Episode dated 11 February 1985 (1985) - Self
- Episode dated 13 December 1983 (1983) - Self
1983
Champs-Elysées (TV Series)
as
Self
- Episode dated 17 May 1986 (1986) - Self
- Episode dated 8 January 1983 (1983) - Self
1986
Pentathlon (TV Series)
as
Self
- Episode dated 21 February 1986 (1986) - Self
1985
Stade 2 (TV Series)
as
Self
- Episode dated 15 December 1985 (1985) - Self
1985
Buonasera Raffaella (TV Series)
as
Self
- Episode #1.2 (1985) - Self
1983
Auf los geht's los (TV Series)
as
Self
- Episode #7.5 (1983) - Self
1983
Mardi cinéma (TV Series documentary)
as
Self
- Episode dated 11 January 1983 (1983) - Self
1977
Dialogue pour un portrait (TV Series documentary)
as
Self
- Philippe Noiret (1981) - Self
- Lino Ventura (1977) - Self
1979
Antenne 2 Midi (TV Series)
as
Self
- Episode dated 20 December 1980 (1980) - Self
- Episode dated 16 October 1979 (1979) - Self
1980
Il était une fois: Le gala de l'union des artistes (TV Movie documentary)
as
Self
1974
Le grand échiquier (TV Series)
as
Self / Self - Main guest
- Enrico Macias (1980) - Self
- Lino Ventura (1979) - Self - Main guest
- Georges Brassens (1974) - Self
1978
Numéro un (TV Series)
as
Self
- Charles Aznavour (1979) - Self
- Michel Sardou et Jean Claude Brialy: deux cinglés du spectacle (1978) - Self
- Guy Béart (1978) - Self
1969
Monsieur Cinéma (TV Series)
as
Self
- Episode dated 3 December 1978 (1978) - Self
- Episode dated 6 June 1976 (1976) - Self
- Episode dated 1 March 1970 (1970) - Self
- Episode dated 10 March 1969 (1969) - Self
1978
Remembering Jean Gabin (TV Movie documentary)
as
Self
1976
Les rendez-vous du dimanche (TV Series)
as
Self
- Episode dated 30 April 1978 (1978) - Self
- Episode dated 23 May 1976 (1976) - Self
1977
La nuit des Césars (TV Series documentary)
as
Self - President
- 2ème nuit des Césars (1977) - Self - President
1969
Pour le cinéma (TV Series)
as
Self
- Episode dated 23 November 1975 (1975) - Self
- Episode dated 27 April 1975 (1975) - Self
- Episode dated 2 October 1974 (1974) - Self
- Episode dated 6 April 1973 (1973) - Self
- Episode dated 26 June 1969 (1969) - Self
1975
Apropos Film (TV Series documentary)
as
Self
- Episode dated 18 February 1975 (1975) - Self
1972
Midi Trente (TV Series)
as
Self
- Episode dated 22 October 1974 (1974) - Self
- Episode dated 4 May 1972 (1972) - Self
1974
Gala de l'union (TV Series)
as
Self
- 41ème gala de l'union des artistes (1974) - Self
1972
Le dernier des cinq (TV Series)
as
Self
- Episode dated 14 July 1974 (1974) - Self
- Episode dated 8 July 1973 (1973) - Self
- Episode dated 31 December 1972 (1972) - Self
1965
Grand écran (TV Series documentary)
as
Self
- Claude Lelouch: Chantons sous la pluie (1972) - Self
- Pas de panique, La Métamorphose des cloportes, L'Or du Duc (1965) - Self
1970
L'invité du dimanche (TV Series)
as
Self
- Annie Girardot (1970) - Self
- Michel Audiard (1970) - Self
1970
Dossier Souvenirs (TV Series documentary)
as
Self
- José Giovanni: Une vie juste? (1970) - Self
- José Giovanni: Une veine sur le front (1970) - Self
1967
Cinéastes de notre temps (TV Series documentary)
as
Self
- Jacques Becker (1906-1960) (1967) - Self
1966
Septième art septième case (TV Series)
as
Self
- Episode dated 11 November 1966 (1966) - Self
1966
Cinéma (TV Series documentary)
as
Self
- Episode dated 30 July 1966 (1966) - Self
1966
De Soleil et d'Azur (TV Series documentary)
as
Self
- Episode dated 3 March 1966 (1966) - Self
1964
Reflets de Cannes (TV Series documentary)
as
Self
- Episode dated 9 May 1964 (1964) - Self
1959
Filo d'erba (TV Short documentary)
1959
Cinépanorama (TV Series documentary)
as
Self
- Episode dated 21 February 1959 (1959) - Self
Archive Footage
2010
Compression (TV Series documentary)
- Compression Classe tous risques de Claude Sautet (2023)
- Compression Razzia sur la chnouf (2023)
- Compression Boulevard du Rhum de Robert Enrico (2010)
2022
Chansons! (TV Mini Series)
as
Self
- Episode #2.3 (2022) - Self
2022
Patrick Dewaere, mon héros (Documentary)
as
Self
2022
Bacri, comme un air de famille (TV Movie documentary)
as
Self
2021
Ennio (Documentary)
as
Commissaire Le Goff (uncredited)
2021
Love Is Better Than Life
as
Le père de Sandrine
2020
Rembob'Ina (TV Series documentary)
as
Self
- François Chalais (2021) - Self
- Le gala de l'union (2020) - Self
2021
Claude Sautet, le calme et la dissonance (TV Movie documentary)
as
Self
2021
L'ombre au tableau (TV Mini Series documentary)
as
Self
- Alain Delon (2021) - Self
2020
Comment réalise Alexandre Astier? (Video documentary)
as
Self
2017
Les Chroniques du Mea (TV Series)
as
Self
- Columbo: Prescription Murder (1968) (2020) - Self
- Astérix et la Surprise de César - Spécial 50 000 Abonnés (2017) - Self
2020
Simone Signoret, figure libre (TV Movie documentary)
as
Self
2020
Melville, le dernier samouraï (TV Movie documentary)
as
Self
2019
Aznavour by Charles (Documentary)
as
Self
2018
Mireille Darc, la femme libre (TV Movie documentary)
as
Francis Lagneau
2018
Lino Ventura, la part intime (TV Movie documentary)
as
Self
2017
Un Français nommé Gabin (TV Movie documentary)
as
Self
2016
Le grand show (TV Series)
as
Self
- Le Grand Show fête le Cinéma (2016) - Self
2016
My Journey Through French Cinema (Documentary)
as
Self
2015
Blow up: Le web magazine cinéma d'Arte (TV Series documentary)
as
Self
- C'était quoi Lino Ventura (2015) - Self
2014
Le chercheur inquiet (TV Movie documentary)
as
Self
2013
Les Légendes du Clan (Video documentary)
as
Self
2012
Lino, il n'était que lui-même (TV Movie documentary)
as
Self
2011
Un jour, un destin (TV Series documentary)
as
Self / Various roles
- Lino Ventura, les combats d'une vie (2011) - Self / Various roles
2011
Il était une fois... (TV Mini Series documentary)
as
Self
- Vincent, François, Paul et les autres (2011) - Self
2011
D'un film à l'autre (Documentary)
as
Self
2010
What War May Bring
as
Cameo appearance (uncredited)
2010
Gilles Jacob: Citizen Cannes (TV Movie documentary)
as
Self
2010
Nous nous sommes tant aimés (TV Series documentary)
as
Self
- Lino Ventura (2010) - Self
2009
Henri-Georges Clouzot's Inferno (Documentary)
as
Self
2008
Sous le nom de Melville (TV Movie documentary)
as
Self
2008
Beckmann (TV Series)
as
le brigadier Theo Dumas
- Episode dated 14 April 2008 (2008) - le brigadier Theo Dumas (uncredited)
2008
20 heures le journal (TV Series)
as
Self
- Episode dated 6 January 2008 (2008) - Self
2007
On n'a pas tout dit (TV Series)
as
Self
- Episode dated 19 October 2007 (2007) - Self
2007
Personnel et confidentiel (TV Series documentary)
as
Self
- Cannes, 60 ans d'histoires (2007) - Self
2006
Gabin intime, aristocrate et paysan (Video documentary)
as
Self
2006
L'emmerdeur par Jean-Marie Poiré (Video documentary short)
as
Ralf Milan
2006
L'emmerdeur par Vincent Perrot (Video documentary short)
as
Ralf Milan
2006
Molinaro, un esprit libre (Video documentary short)
as
Ralf Milan
2006
Nino Castelnuovo, le groom de l'Hôtel du Palais (Video documentary short)
as
Ralf Milan
2006
Une cellule pour deux (Video documentary short)
as
Ralf Milan
2004
Vivement dimanche (TV Series)
as
Self
- Spéciale Lino Ventura (2004) - Self
2004
Les 40 ans de la 2 (TV Movie documentary)
as
Self
2002
Michel Audiard et le mystère du triangle des Bermudes (Video documentary)
as
Self
2001
La case de l'oncle Doc (TV Series documentary)
as
Laurent
- La route des 'Grandes gueules' (2001) - Laurent
1997
Lino... une vie d'homme (Documentary)
as
Self
1997
Ventura... dit Lino (TV Movie documentary)
as
Self
1996
Lino: un portrait de Lino Ventura (TV Movie documentary)
as
Self
1992
Stars 90 (TV Series)
as
Self
- Episode #3.5 (1992) - Self
1991
Sacrée soirée (TV Series)
as
Self
- Episode dated 20 March 1991 (1991) - Self
1981
Ciné regards (TV Series documentary)
as
Self
- Episode dated 19 December 1981 (1981) - Self
1972
The Dick Cavett Show (TV Series)
as
Vito Genovese from film THE VALACHI PAPERS
- Richard Attenborough/Charles Bronson/Lana Cantrell/Jill Ireland (1972) - Vito Genovese from film THE VALACHI PAPERS
References
Lino Ventura Wikipedia
(Text) CC BY-SA