Full Name

Jean-Alexis Moncorge

Spouse

Dominique Fournier (m. 1949–1976), Jeanne Mauchain (m. 1933–1943), Gaby Basset (m. 1925–1931)

Movies

The Sicilian Clan, The Grand Illusion, Port of Shadows, Pepe le Moko, Hands Off the Loot
La derni re interview de jean gabin archive ina
Jean Gabin ([ʒɑ̃ gabɛ̃]; 17 May 1904 – 15 November 1976) was a French actor and sometime singer. Considered a key figure in French cinema, he starred in several classic films including Pépé le Moko (1937), La grande illusion (1937), Le Quai des brumes (1938), La bête humaine (1938), Le jour se lève (1939), and Le plaisir (1952). Gabin was made a member of the Légion d'honneur in recognition of the important role he played in French cinema.
Contents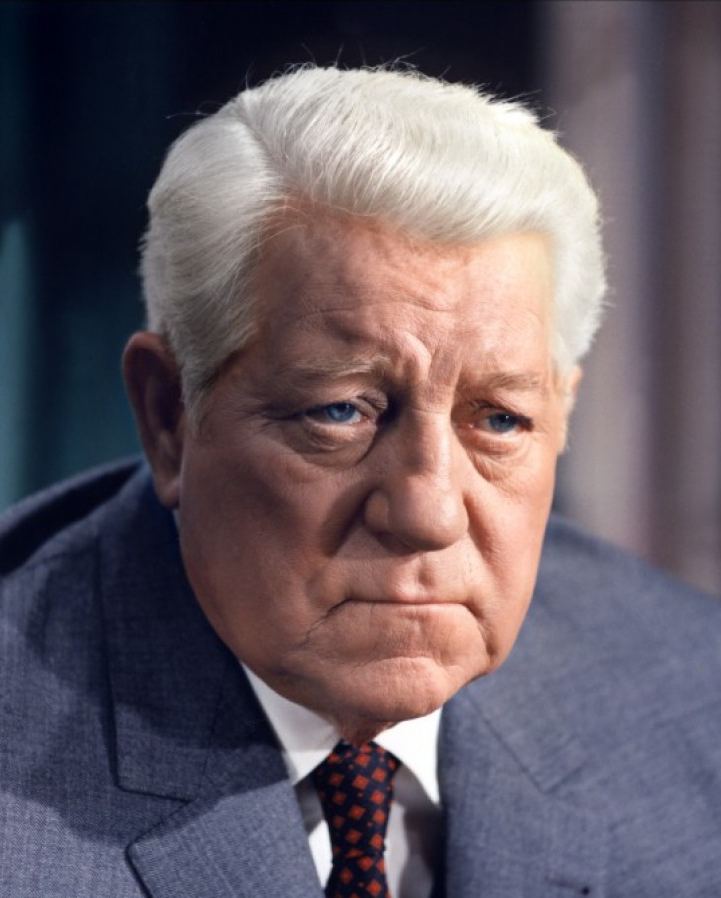 Jean gabin maintenant je sais
Early life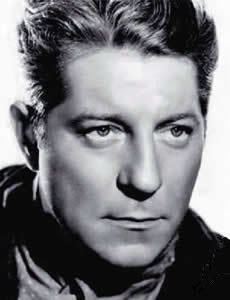 Gabin was born Jean-Alexis Moncorgé in Paris, the son of Madeleine Petit and Ferdinand Moncorgé, a cafe owner and cabaret entertainer whose stage name was Gabin, which is a first name in French. He grew up in the village of Mériel in the Seine-et-Oise (now Val-d'Oise) département, about 22 mi (35 km) north of Paris. He attended the Lycée Janson de Sailly. Gabin left school early, and worked as a laborer until the age of 19 when he entered show business with a bit part in a Folies Bergères production. He continued performing in a variety of minor roles before going into the military.
Early days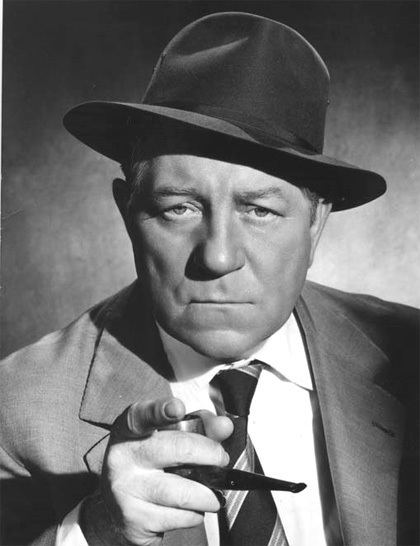 After completing his military service in the Fusiliers marins, he returned to the entertainment business, working under the stage name of Jean Gabin at whatever was offered in the Parisian music halls and operettas, imitating the singing style of Maurice Chevalier, which was the rage at the time. He was part of a troupe that toured South America, and upon returning to France found work at the Moulin Rouge. His performances started getting noticed, and better stage roles came along that led to parts in two silent films in 1928.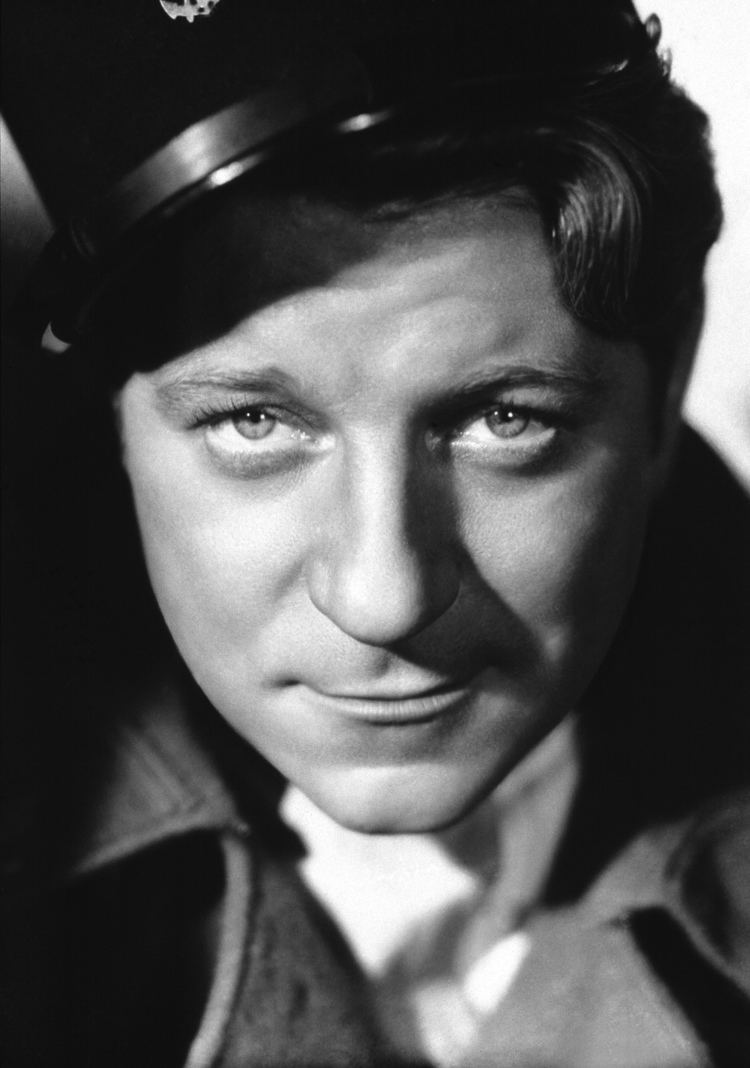 Two years later Gabin easily made the transition to talkies, in a 1930 Pathé Frères production titled Chacun sa Chance. Playing secondary roles, he made more than a dozen films over the next four years, including films directed by Maurice and Jacques Tourneur. However, he only gained real recognition for his performance in Maria Chapdelaine, a 1934 production directed by Julien Duvivier. He was then cast as a romantic hero in a 1936 war drama titled La Bandera; this second Duvivier-directed film established him as a major star. The following year he teamed up with Duvivier again, this time in the highly successful Pépé le Moko. Its popularity brought Gabin international recognition. That same year he starred in the Jean Renoir film La Grande Illusion, an anti-war film that ran at a New York City theatre for an unprecedented six months. This was followed by another one of Renoir's major works: La Bête Humaine (The Human Beast), a film noir tragedy based on the novel by Émile Zola and starring Gabin and Simone Simon, as well as Le Quai Des Brumes (Port of Shadows), one of director Marcel Carné's classics of poetic realism. He was divorced from his second wife in 1939.
Hollywood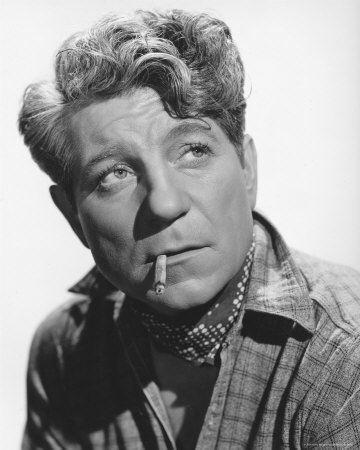 In the late 1930s Gabin was flooded with offers from Hollywood; for a time he turned them all down, until the outbreak of World War II. After the German occupation of France in 1940, he joined Jean Renoir and Julien Duvivier in the United States. During his time in Hollywood, Gabin began a torrid romance with actress Marlene Dietrich which lasted until 1948. However, his films in America – Moontide (1942) and The Impostor (1944), the later reuniting him with Duvivier – were not successful.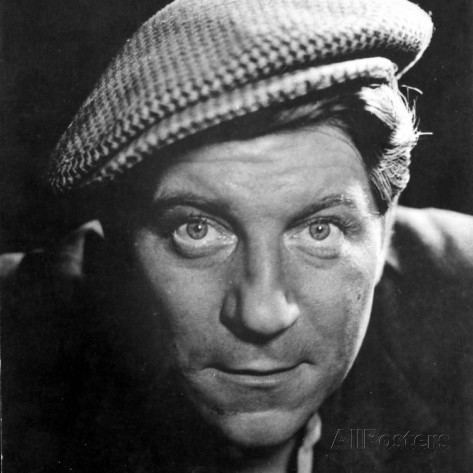 Gabin was a difficult personality; he did serious damage to his Hollywood career while working for RKO Pictures. Scheduled to star in an RKO film, at the last minute he demanded Dietrich be given the co-starring role. The studio refused. After Gabin remained steadfast in his demand, he was fired, and the film project was shelved.
WWII action
Undaunted, he joined General Charles de Gaulle's Free French Forces and earned the Médaille militaire and a Croix de guerre for his wartime valor fighting with the Allies in North Africa. Following D-Day, Gabin was part of the military contingent that entered a liberated Paris.
Career slump
He was hired by Marcel Carné in 1946 to star in the film, Les Portes de la Nuit, but his conduct got him fired again. He found a French producer and director willing to cast him and Marlene Dietrich together, but their film Martin Roumagnac was not a success and their personal relationship soon ended. Following another box office failure in 1947, Gabin returned to the stage, but the production was a financial disaster. Nevertheless, he was cast in the lead role of the 1949 René Clément film Au-Delà Des Grilles, which won the Academy Award for Best Foreign Language Film. Despite this recognition, the film did not do well at the French box office, and the next five years brought little more than repeated failures.
Comeback
His career seemed headed for oblivion. However, in the 1954 film Touchez pas au grisbi (Don't Touch the Loot), directed by Jacques Becker, Gabin's performance earned him critical acclaim. The film was very profitable internationally. He then worked once again with Jean Renoir in French Cancan, with María Félix and Françoise Arnoul. Gabin played Georges Simenon's detective Jules Maigret for three films in 1958, 1959 and 1963. Over the next twenty years he made almost 50 more films, most of them very successful commercially and critically, including many for Gafer Films, his production partnership with fellow actor Fernandel. His co-stars included leading figures of post-war cinema such as Brigitte Bardot (En cas de malheur), Alain Delon (Le Clan des Siciliens, Mélodie en sous-sol and Deux hommes dans la ville), Jean-Paul Belmondo (Un singe en hiver) and Louis de Funès (Le Tatoué).
Death
Gabin died of leukaemia at the American Hospital of Paris, in the Parisian suburb of Neuilly-sur-Seine. His body was cremated, and—with full military honours—his ashes were scattered at sea from a military ship.
Legacy
He is considered one of the greatest stars and an important figure in the French cinema, and was appointed Officier de la Légion d'honneur.
In 1981, French actor Louis de Funès initiated the Prix Jean Gabin, a film accolade presented to upcoming actors working in the French film industry. It was awarded annually between 1981 and 2006.
The Musée Jean Gabin—in the commune of Mériel, where he grew up—narrates his story and features his film memorabilia.
The Place Jean Gabin was inaugurated on 16 May 2008 by Daniel Vaillant, the then mayor of the 18th arrondissement of Paris, and Jean Gabin's children. It is located on the corner of rue Custine and rue Lambert, at the foot of Montmartre.
The Cinema Jean Gabin in Montgenèvre was named after him. Montgenèvre claims to be the oldest ski resort in France, and was a popular holiday destination for Jean Gabin and other French artists and intellectuals, including Jean-Paul Sartre.
Filmography
Actor
1976
L'année sainte
as
Max Lambert
1974
Verdict
as
Le président Leguen
1973
Two Men in Town
as
Germain Cazeneuve
1973
L'affaire Dominici
as
Gaston Dominici
1972
Le tueur
as
Commissaire Le Guen
1971
Le drapeau noir flotte sur la marmite
as
Victor Ploubaz
1970
Horse
as
Auguste Maroilleur
1969
The Sicilian Clan
as
Vittorio Manalese
1969
Sous le signe du taureau
as
Albert Raynal - un constructeur de fusées
1968
The Tattoo
as
Comte Enguerand - Louis Marie de Montignac aka colonel Legrain
1968
Pasha
as
Comissaire Joss, le Pacha
1967
Action Man
as
Denis Farrand
1966
Le jardinier d'Argenteuil
as
Le père Tulipe M. Martin
1966
The Upper Hand
as
Paul Berger dit Paulo les Diam's
1965
Le tonnerre de Dieu
as
Léandre Brassac
1964
L'âge ingrat
as
Émile Malhouin
1963
Maigret voit rouge
as
Le commissaire Jules Maigret
1963
Any Number Can Win
as
Charles
1962
The Gentleman from Epsom
as
Richard Briand-Charmery
1962
A Monkey in Winter
as
Albert Quentin
1961
The Counterfeiters of Paris
as
Ferdinand Maréchal dit 'Le Dabe'
1961
Le président
as
Émile Beaufort
1960
Les vieux de la vieille
as
Jean-Marie Péjat
1960
Le baron de l'écluse
as
Baron Jérôme Napoléon Antoine
1959
Rue de Paris
as
Henri Neveux
1959
Maigret and the St. Fiacre Case
as
Le commissaire Jules Maigret
1959
Archimède, le clochard
as
Joseph Hugues Guillaume Boutier-Blainville dit Archimède
1958
The Possessors
as
Noël Schoudler
1958
Love Is My Profession
as
Maître André Gobillot
1958
The Night Affair
as
Inspecteur Georges Vallois
1958
Les Misérables
as
Jean Valjean / Champmathieu
1958
Inspector Maigret
as
Le commissaire divisionnaire Jules Maigret
1957
Speaking of Murder
as
Louis Bertain / Louis le Blond
1957
The Case of Dr. Laurent
as
Le docteur J. Laurent
1956
Crime and Punishment
as
Le commissaire Gallet
1956
The Crossing of Paris
as
Grandgil
1956
Le sang à la tête
as
François Cardinaud
1956
Deadlier Than the Male
as
André Chatelin
1956
Des gens sans importance
as
Jean Viard
1955
Hi-Jack Highway
as
Jean Chape
1955
The Little Rebels
as
Le juge Julien Lamy
1955
House on the Waterfront
as
Le commandant Lequévic
1955
French Cancan
as
Henri Danglard
1955
Razzia
as
Henri Ferré dit 'Le Nantais'
1955
Napoleon
as
Le maréchal Jean Lannes
1954
Air of Paris
as
Victor Le Garrec
1954
Touchez Pas au Grisbi
as
Max dit Max le Menteur
1953
La vierge du Rhin
as
Jacques Ledru / Martin Schmidt
1953
Their Last Night
as
Pierre Fernand Ruffin dit Monsieur Fernand
1953
Bufere
as
Il professore Antonio Sanna
1952
The Moment of Truth
as
Pierre Richard
1952
Le Plaisir
as
Joseph Rivet (segment "La Maison Tellier")
1952
La vérité sur Bébé Donge
as
François Donge
1951
The Night Is My Kingdom
as
Raymond Pinsard
1951
Victor
as
Victor Lestrang
1950
Twelve Hours to Live
as
Carlo Bacchi
1950
La Marie du port
as
Henri Châtelard
1949
The Flesh is Weak
as
Pierre Arrignon
1947
Miroir
as
Le financier Pierre Lussac / Le gangster Miroir
1946
The Room Upstairs
as
Martin Roumagnac - un petit entrepreneur de maçonnerie
1944
Strange Confession
as
Clement / Maurice LeFarge
1941
Remorques
as
Le capitaine André Laurent
1939
Le Jour Se Leve
as
François
1939
Coral Reefs
as
Trott Lennard
1938
La Bête Humaine
as
Jacques Lantier
1937
Gueule d'amour
as
Lucien Bourrache, 'Gueule d'Amour'
1937
The Messenger
as
Nick Dange
1937
The Grand Illusion
as
Le lieutenant Maréchal
1937
Pépé le Moko
as
Pépé le Moko
1936
The Lower Depths
as
Pepel Wasska
1936
La belle équipe
as
Jean dit Jeannot
1935
La bandera
as
Pierre Gilieth
1935
Behold the Man
as
Ponce Pilate
1934
Maria Chapdelaine
as
François Paradis
1933
The Tunnel
as
Allan Mac Allan
1933
High and Low
as
Charles Boulla
1933
Goodbye Beautiful Days
as
Pierre Lavernay
1933
L'étoile de Valencia
as
Pedro Savedra
1932
Coeurs joyeux
as
Charles dit Charlot
1932
La belle marinière
as
Pierre - le capitaine
1932
La foule hurle
as
Joe Greer
1932
Fun in the Barracks
as
Fricot
1931
All That is Not Worth Love
as
Jean Cordier
1931
The Darling of Paris
as
Marcel Gignard dit Bob
1931
Méphisto
as
Jacques Miral
1930
Everyone Has Their Chance
as
Marcel Grivot
1928
Ohé! Les valises (Short)
Producer
1973
L'affaire Dominici (producer - uncredited)
1972
Le tueur (producer - uncredited)
1971
Le Chat (producer - uncredited)
1970
Horse (producer - uncredited)
1970
Heureux qui comme Ulysse... (producer - uncredited)
1968
Pasha (producer - uncredited)
1968
L'homme à la Buick (producer - uncredited)
1966
Le voyage du père (producer - uncredited)
1964
L'âge ingrat (producer - uncredited)
Writer
1959
Archimède, le clochard (original idea - as Jean Moncorgé)
Soundtrack
2021
Chansons! (TV Mini Series) (performer - 1 episode)
- Mélancolie (2021) - (performer: "Maintenant je Sais" (But Now I Know))
2017
Un Français nommé Gabin (TV Movie documentary) (performer: "Quand on s'Promène au Bord de l'Eau", "Avec ma Petite Gueule", "La Java de Doudoune", "La Chance me Fuit", "Pour Être encore plus Heureux", "La Môme Caoutchouc", "Viens Fifine", "Maintenant je Sais" (But Now I Know), "Vivent les Grosses Dames")
2006
A Good Year (performer: "Quand on s'Promène au Bord de l'Eau")
1987
Attention bandits! (performer: "Maintenant je Sais" (But Now I Know))
1987
La nuit des Césars (TV Series documentary) (performer - 1 episode)
- 12ème nuit des Césars (1987) - (performer: "Maintenant je Sais" (But Now I Know))
1937
The Grand Illusion (performer: "Frou-Frou")
1936
La belle équipe (performer: "Quand on s'Promène au Bord de l'Eau", "Qu'est-ce que tu Dis d'ça ?")
1934
Zouzou (performer: "Viens Fifine")
1932
La belle marinière (performer: "Chanson des Mariniers")
1932
Lilac (performer: "La Môme Caoutchouc")
1931
Méphisto (performer: "Vivent les Grosses Dames")
1930
Everyone Has Their Chance (performer: "La Chance de Marcel", "Pour Être encore plus Heureux")
Thanks
2019
Alby Forever (TV Series) (thanks - 1 episode)
- Les Récupéra'Terre de l'Espoir (2019) - (thanks)
2016
Mireille Balin, une femme fatale (in memory of)
1988
Ne réveillez pas un flic qui dort (dedicatee)
Self
1976
La nuit des Césars (TV Series documentary)
as
Self - Le président des Césars
- 1ère nuit des Césars (1976) - Self - Le président des Césars
1973
À la recherche de Fernandel (TV Movie documentary)
as
Self
1971
Hommage à Fernandel (TV Movie documentary)
as
Self
1970
Monsieur Cinéma (TV Series)
as
Self
- Episode dated 24 October 1971 (1971) - Self
- Episode dated 22 February 1970 (1970) - Self
1971
V.I.P.-Schaukel (TV Series documentary)
as
Self
- Episode #1.2 (1971) - Self
1970
Gala de l'union (TV Series)
as
Self
- 37ème gala de l'union des artistes (1970) - Self
1964
Grand écran (TV Series documentary)
as
Self
- Jean-Paul Le Chanois, Georges Lautner (1964) - Self
1958
Cinépanorama (TV Series documentary)
as
Self
- Episode dated 24 November 1962 (1962) - Self
- Episode dated 16 April 1960 (1960) - Self
- Episode dated 12 June 1959 (1959) - Self
- Episode dated 27 December 1958 (1958) - Self
- Episode dated 3 July 1958 (1958) - Self
1961
Les échos du cinéma (TV Series short)
as
Self
- Episode #1.52 (1961) - Self
1961
Mon frère Jacques (TV Movie documentary)
as
Self
1961
Au-delà de l'écran (TV Series)
as
Self
- Episode dated 19 February 1961 (1961) - Self
1960
Spécial Noël: Jean Gabin (TV Short)
as
Self
1960
Eröffnung der X. Internationalen Filmfestspiele (TV Movie documentary)
as
Self
1959
Der Goldene Bär (TV Movie documentary)
as
Self
1958
Les joies de la vie (TV Series)
as
Self
- Jean Delannoy (1958) - Self
1955
Reflets de Cannes (TV Series documentary)
as
Self
- Episode dated 11 May 1955 (1955) - Self
1952
Échos de plateau (Documentary short)
as
Self
1940
Screen Snapshots Series 19, No 6: Hollywood Recreations (Documentary short)
as
Self
Archive Footage
2009
Compression (TV Series documentary)
- Compression Le Jour se lève de Marcel Carné (2023)
- Compression Razzia sur la chnouf (2023)
- Compression Touchez pas au grisbi! de Jacques Becker (2023)
- Compression Gueule d'amour de Jean Grémillon (2016)
- Compression Pépé le Moko de Julien Duvivier (2016)
- Compression En cas de malheur de Claude Autant-Lara (2009)
2022
Belmondo L'Incorrigible (TV Movie documentary)
as
Self / Albert Quentin
2022
Les effrontées: Le cinéma au féminin (TV Series documentary)
as
Self
- Sois belle et tais-toi (2022) - Self
2022
La Nouvelle Vague, une bande à part (TV Movie documentary)
as
Self
2021
Rochefort, Noiret, Marielle: les copains d'abord (TV Movie documentary)
as
Self
2021
Chansons! (TV Mini Series)
as
Self - Singer
- Mélancolie (2021) - Self - Singer
2021
Ennio (Documentary)
as
Vittorio Manalese (uncredited)
2021
Le drôle de drame de Marcel Carné (TV Movie documentary)
as
Self
2020
Rembob'Ina (TV Series documentary)
as
Self
- François Chalais (2021) - Self
- Le gala de l'union (2020) - Self
2020
Les Chroniques du Mea (TV Series)
as
Self
- D'Arsène à Lupin (2021) - Self
- Columbo: Prescription Murder (1968) (2020) - Self
2021
L'ombre au tableau (TV Mini Series documentary)
as
Self
- Alain Delon (2021) - Self
2020
Simenon et l'affaire du cinéma (TV Movie documentary)
as
Self
2020
ORTF, ils ont inventé la télévision (TV Mini Series documentary)
as
Self
- La télé du général (2020) - Self
2020
La folle aventure de Louis de Funès (TV Movie documentary)
as
Self
2020
Simone Signoret, figure libre (TV Movie documentary)
as
Self
2018
Mireille Darc, la femme libre (TV Movie documentary)
as
Monsieur
2018
Zaz: Prends Garde À Ta Langue (Music Video)
as
Jean Gabin
2018
The Image Book (Documentary)
as
Un acteur (uncredited)
2018
Jeanne Moreau, l'affranchie (TV Movie documentary)
as
Self
2018
Lino Ventura, la part intime (TV Movie documentary)
as
Self
2010
Un jour, un destin (TV Series documentary)
as
Self / Various roles
- Bernard Blier, double face (2018) - Self
- Jean Moncorgé, la face cachée de Jean Gabin (2010) - Self / Various roles
2017
Journeys Through French Cinema (TV Series documentary)
as
Self
- Les chansons - Julien Duvivier (2017) - Self
- Jacques Becker, Macao et les salles de quartier (2017) - Self
2017
Sold Out! Cinema Under Occupation (Documentary)
2017
Quand Jean devint Renoir (TV Movie documentary)
as
Self
2017
Un Français nommé Gabin (TV Movie documentary)
as
Self
2016
My Journey Through French Cinema (Documentary)
as
Self
2016
Grands reportages (TV Series documentary)
as
Self
- Belmondo par Belmondo (2016) - Self (uncredited)
2015
La Fin du monde est pour dimanche (TV Movie)
2015
Jean Gabin, une âme française (TV Movie documentary)
as
Self
2013
Les Légendes du Clan (Video documentary)
as
Self
2013
Gabin président (Video documentary short)
as
Self
2013
Ivresse à Tigreville (Video documentary short)
as
Self
2013
Cocteau Marais - Un couple mythique (TV Movie documentary)
as
Self
2003
Vivement dimanche (TV Series)
as
Albert Quentin / Self
- Jean-Paul Belmondo 2 (2013) - Albert Quentin
- Spéciale Gabin (2003) - Self
2013
Natan (Documentary)
as
Fricot
2012
Le mystère Bardot (TV Movie documentary)
as
Self
2011
Belmondo: Il était une fois le beau monde (TV Movie documentary)
as
Self
2010
L'Occupation sans relâche - Les artistes pendant la guerre (TV Movie documentary)
as
Self
2008
Catalogue of Ships (Documentary)
2007
Louis de Funès intime (Documentary)
as
Grandgil (uncredited)
2007
To Each His Own Cinema (segment "Cinéma de Boulevard")
2007
Empreintes (TV Series documentary)
as
Self
- Danielle Darrieux, une vie de cinéma (2007) - Self
2006
Gabin intime, aristocrate et paysan (Video documentary)
as
Self
2005
Edouard VIII d'Angleterre (TV Movie documentary)
as
Self
2004
Legends of World Cinema (TV Series documentary)
as
Self
- Jean Gabin - Self
2004
Les 40 ans de la 2 (TV Movie documentary)
as
Self
2004
Graffiti 60 (TV Series documentary)
as
Self
2003
Vivement dimanche prochain (TV Series)
as
Self
- Spéciale Gabin (2003) - Self
2002
Michel Audiard et le mystère du triangle des Bermudes (Video documentary)
as
Self
2001
Marlene Dietrich: Her Own Song (Documentary)
as
Self (uncredited)
2001
Gabin, gueule d'amour (TV Movie documentary)
1996
Carné, vous avez dit Carné (TV Movie documentary)
as
Self
1992
Ca détourne (TV Movie)
1992
L'Oeil du cyclone (TV Series documentary)
as
Self
- L'Ouïe d'un cyclope (1992) - Self
1992
Sacrée soirée (TV Series)
as
Self
- Episode dated 8 April 1992 (1992) - Self
1987
La nuit des Césars (TV Series documentary)
as
Self - César d'honneur
- 12ème nuit des Césars (1987) - Self - César d'honneur
1985
Carné, l'homme à la caméra (Documentary)
as
Self
1981
Margret Dünser, auf der Suche nach den Besonderen (TV Movie documentary)
as
Self
1980
Il était une fois: Le gala de l'union des artistes (TV Movie documentary)
as
Self
1980
My American Uncle
as
Self
1979
Encyclopédie audiovisuelle du cinéma (TV Series documentary)
as
Self
- Jean Gabin ou La Vérité première (1979) - Self
1977
Ciné Follies (Documentary)
1976
Spécial cinéma (TV Series)
as
Self
- Episode dated 21 November 1976 (1976) - Self
References
Jean Gabin Wikipedia
(Text) CC BY-SA