Linda Lovelace for President is a 1975 David Winters comedy film directed by Claudio Guzman and starring Linda Lovelace, who achieved notoriety as the central character in the 1972 most profitable X-rated film of all time Deep Throat.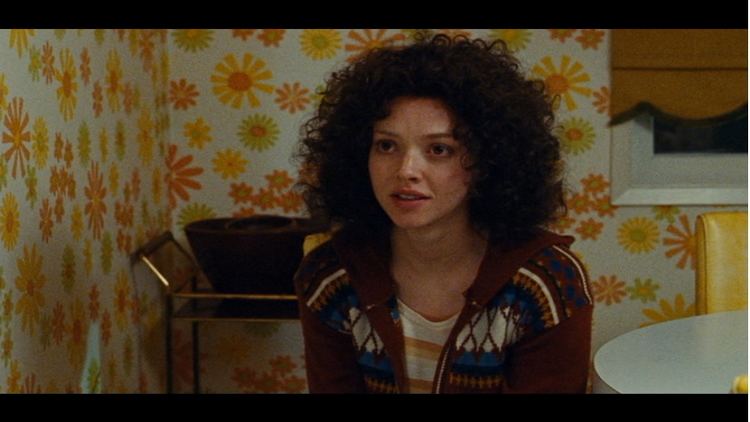 An intentionally campy film designed to capitalize on Linda Lovelace's sudden fame following "Deep Throat", this film centers around Linda's fictional grass roots campaign to run for president. Touring the country with a rag-tag team of strange and wacky people, hilarity supposedly ensues at every stop.
A committee of independent U.S. political party leaders have gathered to join forces and select a candidate for the upcoming presidential election. One of the committee members flippantly suggests nominating Linda Lovelace. The committee approaches the porn star, who agrees to be the flag bearer of the newly formed Upright Party. Lovelace's campaign takes her on a cross-country tour, where she meets voters in stops ranging from crowded big cities to isolated rural towns. Lovelace's popularity, however, threatens the Washington, D.C., establishment, and her political rivals dispatch a hit man known as The Assassinator to bring a fatal end to the Lovelace campaign.
After the 1972 release of Deep Throat, Linda Lovelace enjoyed a brief flurry of celebrity notoriety while dating David Winters of West Side Story fame, which included appearances at the Academy Awards ceremony with Winters and the opening day of the racing season at Ascot Racecourse plus author credit for two best-selling books that played up on her status as a pornographic icon. By 1974, however, her career stalled. An R-rated sequel to her breakthrough film, Deep Throat Part II, was commercially unsuccessful, and her attempts to establish success as a nightclub singer and stage actress were considered failures. The film Linda Lovelace for President was designed by David Winters to establish the star's crossover appeal with mainstream moviegoers. Winters came up with the idea for the film after observing the strong positive reaction that college students exhibited towards Linda Lovelace during her speeches at various college campuses.
The film brought in several recognizable actors for guest appearances. Featured in the film were Micky Dolenz of The Monkees, whom Winters knew from the days he directed and choreographed two episodes of The Monkees, as a near-sighted bus driver, Scatman Crothers as a pool hall hustler, Joe E. Ross as a political operative, Vaughn Meader as a preacher who lusts after Lovelace, and Chuck McCann as The Assassinator. However, much of the film played up Lovelaces starring role in Deep Throat with jokey reminders of the X-rated films oral sex subject matter (i.e., the slogan for the Lovelace campaign is "A vote for Linda is a blow for democracy").
Lovelace's boyfriend at the time, David Winters, was one of the film's producers.
Part of the film was shot on the campus of the University of Kansas in Lawrence, Kansas, and at Swope Park in Kansas City, Missouri.
Inside Deep Throat (2005). Lovelace (2013). David Winters produced Linda Lovelace for President and directed The Last Horror Film. David Winters produced Linda Lovelace for President and directed Space Mutiny. Claudio Guzman directed Linda Lovelace for President and The Hostage Tower.
Linda Lovelace for President was theatrically released in X-rated, R-rated and PG-rated versions. None of these versions was commercially successful. Linda Lovelace made no further films after this production.
Over the years, bootleg versions of Linda Lovelace for President were released on home video. A commercial DVD version was scheduled for release in August 2008 on the Dark Sky/MPI label.