Name

Lilian Lee







Lilian Lee (simplified Chinese: 李碧华; traditional Chinese: 李碧華; pinyin: Lǐ Bìhuá; born 1959 as Li Bai). Lilian Lee is the English pen name for this Chinese author; some sources spell her name "Lillian" Lee. Her actual Chinese name is Li Pi-Hua, although she is also known as Li Pik-Wah. Lee is one of the most influential Chinese TV writers, film writers and reporters.
Contents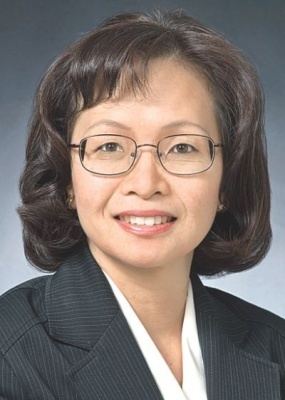 Lee's fiction writings are famous for their traditional Chinese cultural and supernatural elements. Her famous works include Rouge, Farewell My Concubine and Green Snake. Her novels and special columns have been published several times in Chinese, Singapore and Malaysian newspapers. Lee is one of the best-selling authors in Hong Kong and has had more than forty of her books published. With the exception of Farewell My Concubine and Kawashima Yoshiko, Lee's books have not been translated into English, or at least are not widely available. Lee has also co-written a number of famous screenplays, such as Rouge, Farewell My Concubine and Green Snake.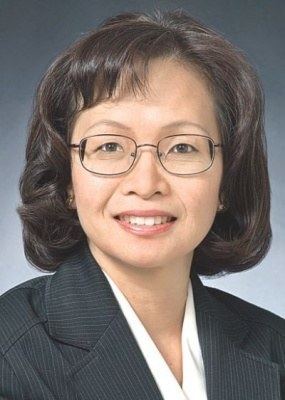 李碧華 - 心雨 / Heart Rain (by Lilian Lee)
Family
Lilian Lee's ancestral homeland is Taishan, Guangdong Province, China. Lee was born Li Bai(李白)in a big family in Hong Kong, China. Her paternal grandfather was very wealthy and had four wives. Lee's father took over the family business of traditional Chinese medicine selling from Lee's grandfather. Being brought up in a big old house, Lee heard lots of stories which were served later as her writing inspiration.
Education and Occupation
Lee loved literature when she was young. As a student of True Light Middle School of Hong Kong, she contributed a lot to Happy Family and Chinese Student Weekly. Lee was once studied in Kyoto University, Japan. Lee has had various of jobs. She was once a primary school teacher, during which she also served as a reporter in a celebrity profile column. Lee is also well known as a writer for TV series, movie and dramas.
When Lee was young, she studied Traditional Chinese Dance for roughly ten years. Lee has also had dance lesson in a New York dance company. With her rich dancing experience, Lee helped organize several dance dramas for the Hong Kong Dance Company. In 2001, Lee directed a dance drama adapted from her novel Fen Mo Chun Qiu, performed by Hua Jin Dance Company. In 2013, cooperated with National Theatre Company of China, Lee adapted her fiction Green Snake into a dance drama.
Personality
Lee is a talented and famous woman in Hong Kong, but she has never appeared in public. Although her fans are curious about what she looks like, Lee insisted not to publish anything with her photography, family background and experience in it. Lee explained," I am an ordinary people with unremarkable appearance. Please do not be curious about what I look like. I do not want to know how influential I am or what my fans' preferences are, so that I can write my works without any concern and keep the distance from "the realistic world". Lee is always calm, humorous, with an imperturbable self-possession.
Lee likes to read The Art of War (by Sun Tzu), Song Ci, gossip magazines, dictionaries and her bank book. For her, happiness and freedom are of top importance in her life.
Writing style
Lee is famous for her novels that deal with love tensions between men and women in relationships. She said that her inspiration for these love stories were aroused by her experiences. Lee is good at characterization and the refurbishing of an old legend. For instance, her fiction Green Snake was based on a Chinese traditional story White Snake, which is about two snake spirits become human and learn about love and suffering. In White Snake, Green Snake is just a supporting character with little importance. However, in Lee's fiction, Green Snake was re-characterized into an emotional, beautiful and smart spirit who was also in love with Xu Xian.
Lee's love fictions are sad and romantic, some of which are supernatural. For instance, the blue angel Fleur in one of Hong Kong's "flower houses" who came back to life for her lover Chan Chen-Pang, the immortal Terra Cotta Warrior Mong Tiang Fong who awoke after 2000 years, and the Golden Lotus in The Reincarnation of Golden Lotus are all spirits.
Lee believes that a good writer has to arouse his/her own emotion before he/she intends to impress the others. She insists not to write for fame, but for freedom and happiness. Lee not only writes fictions, but adapted several works of herself for the screen. By doing this, her works can be reached by both educated people and people who cannot read.
Novels
Rouge(胭脂扣)
Farewell My Concubine(霸王别姬)
Green Snake(青蛇)
Sheng Si Qiao(生死桥)
The Reincarnation of Golden Lotus (潘金莲之前世今生)
Fight and Love with a Terracotta Warrior(秦俑)
Kawashima Yoshiko(满洲国妖艳——川岛芳子)
Dumplings(饺子)
Films adapted from Lee's novels
Father and Son (1982)
Rouge (1987)
The Reincarnation of Golden Lotus (1989)
Fight and Love with a Terracotta Warrior (1990)
Kawashima Yoshiko (1990)
Red and Black (1991)
Farewell My Concubine (1993)
Green Snake (1993)
Temptation of a Monk (1993)
Dumplings (2004)
Sheng Si Qiao (2007)
Tales from the Dark 1 (2013)
Awards
Father and Son, Hong Kong Film Awards, the Best Screenwriting Award, 1981
Rouge, Hong Kong Film Awards, the Best Screenwriting Award, 1985
Fight and Love with a Terra Cotta Warrior, Hong Kong Film Awards, the Best Screenwriting Award (Nominated), 1989
Kawashima Yoshiko, Asian Pacific Film Festival, Academy Award for Best Art Direction, 1990
Temptation of a Monk, Golden Horse Award, the Best Original Screenwriting Award (Nominated), 1993
Farewell My Concubine, Cannes International Film Festival, the Golden Palm Award, 1993
Farewell My Concubine, Golden Globe Awards, Academy Award for Best Foreign Language Film, 1993
References
Lilian Lee Wikipedia
(Text) CC BY-SA