Lila Grace Rose (born July 27, 1988) is an American pro-life activist and the founder of Live Action. She conducts undercover activities in abortion facilities in the United States, including affiliates of Planned Parenthood Federation of America.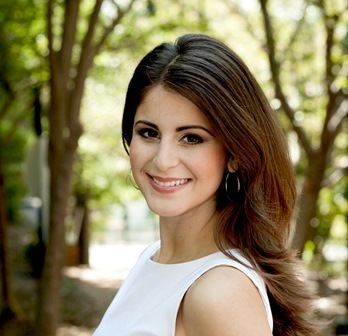 Rose was raised in San Jose, California, the third of eight children. She was home-schooled through the end of high school and majored in history at the University of California, Los Angeles (UCLA). She was raised as Evangelical Protestant and converted to Catholicism.
Rose founded the pro-life group Live Action when she was 15 and continued her activism at UCLA.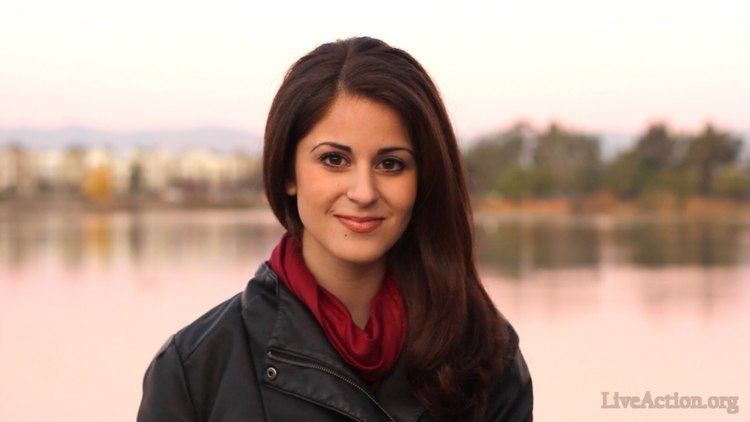 At the age of 15, Rose founded Live Action and began giving presentations to schools and youth groups. While at UCLA, she partnered with conservative activist James O'Keefe III. After further inspiration by Texas activist Mark Crutcher, Rose and O'Keefe investigated staffers in several Planned Parenthood facilities.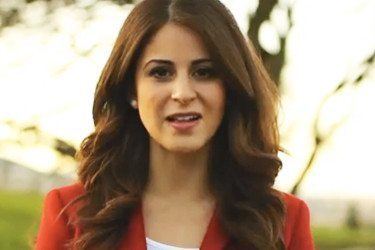 Rose has investigated abortion facilities, including Planned Parenthood affiliates, NAF affiliates, and others, across the country since then. Her activism focuses on issues such as the financial aspect of the abortion industry, the moral and ethical implications of abortion itself, and the activities of Planned Parenthood. "Racism Project," highlighting the high abortion rate in the African-American community, received support from Alveda King, niece of Martin Luther King, Jr.
Rose's investigations generally comprise investigators (including Rose herself) portraying themselves as girls or women seeking abortion for some reason – for example, a 15-year-old girl impregnated by a 23-year-old male. (In 2007, Rose released videos in which she used this particular persona to document staff at Planned Parenthood facilities advising her to lie about her age and promising to cover up her partner's age.)
Rose has attended workshops at the conservative non-profit Leadership Institute.
In February 2011, Rose released undercover videos from Planned Parenthood facilities in several cities. These show an unidentified man and woman posing as a pimp and a prostitute, soliciting advice from Planned Parenthood staff on how to procure abortions and birth control for underage sex workers whom the pimp "manages." Rose said that the videos proved that Planned Parenthood intentionally breaks laws and covers up abuse. In response to the videos, Planned Parenthood claimed to have reported the incidents to the FBI but also stated that over 11,000 staffers "who have contact with patients and teens" would be "retrained." Planned Parenthood also claimed to have reported to the FBI at least 12 visits to its clinics by the man in the videos prior to their publication.
No criminal charges or investigations resulted from the videos. Rose asked Ken Cuccinelli, then the attorney general of Virginia, to investigate Planned Parenthood as a result of the videos. He conceded during a Fox interview that he lacks "an actual case of it on film" – meaning a case that involves victims instead of actors pretending to run a sex-slave business. Cuccinelli went on to say, "But what you do have is clearly an open willingness of several organizations, meaning subsidiaries of Planned Parenthood nationally in the same category, sex trafficking of minors, and an open willingness to participate in this."
Live Action national counsel Peter Breen said an actual case is not needed, comparing the Live Action videos to the undercover journalism in NBC's To Catch a Predator. United States Attorney General Eric Holder declined to pursue charges in the matter, stating, "It is my understanding that the FBI actually has looked at that matter" and that "prosecution was declined in that matter."
In May 2012, Rose released a series of videos showing employees at Planned Parenthood and NAF abortion centers advising patients on how to procure sex-selective abortions. The undercover investigator posed as a pregnant mother seeking an abortion on the grounds that her child was female, whereas she preferred a male.
After the first video (captured in Austin, TX) was released, Planned Parenthood denied supporting sex-selective abortion and fired the employee featured in the tape.
Another release showed employees at two Arizona abortion facilities – Camelback Family Planning in Phoenix and the Tucson Women's Center in Tucson – instructing the investigator to suppress her reason for seeking the abortion. After hearing that the investigator desires to abort her fetus for being female, the Phoenix counselor tells her, "Don't let it be known!," while the surgical assistant in Tucson says, "I'll just forget about it ... but just be sure not to mention it [to the abortion doctor]." Sex-selective abortion is illegal in Arizona. Neither the two taped clinics nor the NAF took any action following the release.
In the Spring of 2013, Rose released a series of undercover videos documenting late-term abortion doctors' stated policy toward children born alive as the result of a failed abortion attempt. The video release coincided with intense media scrutiny of the ongoing Kermit Gosnell murder trial. These include a video where Cesare Santangelo, a Washington, D.C. abortion doctor, admits that he would let a child die if born alive during an abortion
Live Action's editing the Inhuman videos has been called "misleading". William Saletan writing for Slate criticized the videos as "orchestrated to embarrass doctors and their clinics."
In 2013, U.S. Representative Trent Franks (R-Ariz.) showed Live Action's Arizona video from the Inhuman campaign as support for HR 1797, the Pain-Capable Unborn Child Protection Act, which would ban the majority of abortions after 20 weeks' (five months') gestation throughout the United States. The bill eventually passed in the House, by a vote of 228 to 196. It has not since advanced to the senate for debate and has not become law.
Rose was featured in the 2010 CNN documentary Right on the Edge, which spotlighted young conservative activists.
In 2008, Rose was awarded $50,000 in the annual "Life Prizes" awards, sponsored by the Gerard Health Foundation, a pro-life charity. She also received the "Person of the Year Malachi Award" from Operation Rescue that same year.
In 2010, she was named a "Young Leader" by the pro-life non-profit Susan B. Anthony List.
In July 2013, National Journal included Rose in their list of "The 25 Most Influential Washington Women Under 35."
In 2014, Rose was named among Christianity Today's "33 under 33."