Final episode date

24 October 2008

Country of origin

Philippines

First episode date

26 May 2008




Genre

Drama

, Soap opera, Teleserye

Starring

Roxanne GuinooSid LuceroAra MinaMarc Abaya

Original language(s)

Filipino, Tagalog, English

Cast




Similar
Ligaw na Bulaklak (literally Wild Flower) is an afternoon series of ABS-CBN based on 1957 film Mga Ligaw Na Bulaklak, replacing Prinsesa ng Banyera. It aired from May 26, 2008 to October 24, 2008.
Contents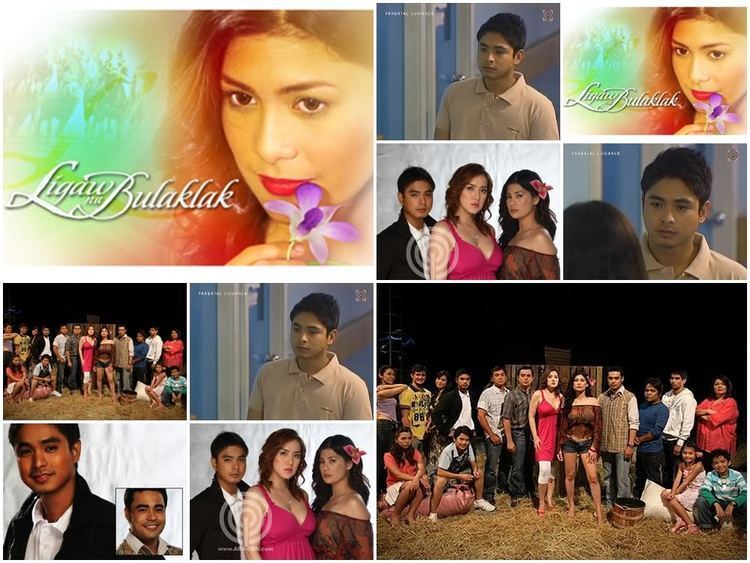 The afternoon soap uses elements from the 1976 film which originally starred Alma Moreno and is also based on the story by Edgardo M Reyes.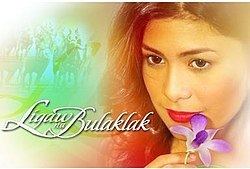 Ligaw na bulaklak ost buong buhay ko by sam milby
Plot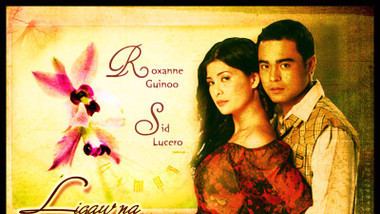 It begins in the 1980s, a time considered to be the peak of horse race betting. Lea is the daughter of a gambling man named Dennis, (Nonie Buencamino), and his wife Marilyn (Jodi Sta. Maria). Marilyn is actually in love with Mon (Isko Moreno). When Lea contracts dengue, Dennis finds out that his daughter's blood type does not match his own nor that Marilyn. This event triggers the changes in Lea's life. When her mother dies thanks to her "suicide", Lea is left alone in a girls' town. Lea blooms into a beautiful woman with the kind man Billy as her only best friend but Billy already has romantic feelings for Lea which he is yet to tell her, and by herself, she will search the truth about her life, her true love (Billy) and her real self. Lea's decision to go back to the horse racetrack would be the start of her long and winding journey of many discoveries and revelations. Lea decides to look for her long lost family. Will she ever find her long lost family? Will Lea find Billy and get him back or would she go with Francis as his girlfriend?
Synopsis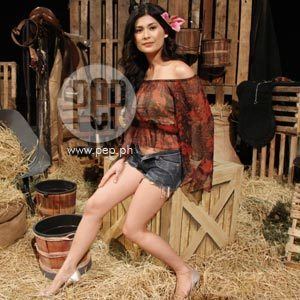 Lea is a maid to a horse stable that she has a develop her skill: horse whisperer - to a champion horse. Lea ends up in a horse barn where she plays with a horse named Wild Orchid.
Cast and characters
Roxanne Guinoo as Lea Alegro, a charming, smart, hardworking, and brave horse whisperer. She grew up being abused by her father, and then eventually being dumped to a rehabilitation center where she was put into after being blamed for theft by her owners. She ends up in Mrs. Reyes' boarding house while still searching for her lost siblings. She then finds out that her brother and her father are plotting to kill her. Meanwhile, Billy, her childhood friend and Francis, the "anak anakan" of her employer, Mon, who is her alleged biological father, are fighting over Lea. Lea chose Billy than Francis and they planned to get married but it didn't happen due to an unfortunate event that happened to Billy on the wedding day. Later in the series, Lea found out that Janet is her long lost sister Jennifer.
Ara Mina as Janet/Jennifer Alegro, the adopted daughter and assistant of Mon, whom Mon rescued after taking pity on her injured appearance. In spite of her beauty, Janet is insecure and distrustful. She is the real Jennifer Alegro, Lea's half-sister, after being separated from Ronel at a young age she was taken in by a lady named Loida and then eventually she grew up within the world of prostitution after being raped at a young age. She hated Lea for "stealing" Francis from her. After joining Mina for stealing all of Mon's money, she was thrown out by Mon and had to live life without money. She struggles for her love to be recognized by Francis. She finds her father, Dennis, in the place where she works, and does not want to be with him because of their dark memories.
Sid Lucero as Billy Sandoval, Lea's childhood sweetheart. Billy and Lea first met during their childhood. While on the rehabilitation center, Billy was abducted to gamble for the mayor, this led to Lea thinking that Billy had left her, and lose her trust on him. Billy tries to escape the gambling to see Lea but was beat up. Dennis saved his life and started to work for him, and escaped after finding out that he was plotting to kill Lea. Billy then becomes a policeman and meets Lea. After a while, he was fired from his job but continued to investigate for Lea. Lea had chosen him over Francis to marry. Billy is planning to marry his childhood sweetheart: Lea. During the wedding, before Billy could reach the altar, Dennis and his goons had Billy kidnapped and then brutally tortured. Even though he survived the ordeal and gunshot wounds, Billy eventually succumbed to his death.
Marc Abaya as Francis, the prim and proper adopted son of Mon. He is in fact, Mrs. Reyes' lost son whom she dumped due to personal reasons. He was first mentioned by Mon while he was living in the United States. He had a previous relationship with Janet, his "sister", but after meeting Lea, he falls in love with her and continues to, even after Lea had chosen to marry Billy. He also has an anger to Mrs. Reyes, his mother. He says that his real mother does not exist anymore because he didn't feel that she was a good mother for dumping him. And on top of all his problems, his "father" Mon is going bankrupt after his aunt Mina stole all of Mon's money from his account. All of these problems ended up in drug usage, and because of this he takes advantage of Janet's love only to use her for her money. Francis began borrowing drugs from a syndicate, and later he was presumed dead by everyone, when Leah and Billy witnessed a corpse that was tossed near Janet/Jennifer's apartment. Towards the end of the series, it is revealed that Francis had never died and he was kept hidden by Ms. Reyes until he had gotten over his drug cravings.
Coco Martin as Chris/Ronel Alegro, who comes from a political family and is the vice mayor of their town. He is the real Ronel Alegro after being swapped by the Espiritu family. He and his real father Dennis are plotting to kill Lea, so that she would not spoil his secret. He held Lea at gun-point but did not shoot her. He killed Michael for planning to spoil his secret. After confronting Lea once more however this time, media and police witnessed his true colors which led to his arrest. However Dennis confirmed that Misty paid someone to switch places in prison with Ronel allowing him to escape.
Nonie Buencamino as Dennis, Lea's abusive father. He was a bookie at the racetrack and is well known for being a gambler, alcoholic, and war freak. His dead wife, Marilyn was forced to marry him because Marilyn's father had borrowed money from him. Dennis wanted to marry Marilyn in return. During the first two weeks of the series, Dennis was a nice father to Lea. But after finding out that Lea was not his daughter, he started abusing her; albeit the truth is he is indeed the biological father of Lea. He continues to plot to kill Lea and her close friends with his son, Ronel by his side. He is Mon's arch enemy.
Isko Moreno as Mon D. Rodriguez, Lea's employer. Once a simple bookie, he becomes rich enough to buy his own horses and a luxurious resort. Even with his newfound wealth, Mon continues to help other people. He employs his unknown daughter, Lea, as a horse whisperer for his horse which is called "Wild Orchid". He adopted Janet and Francis while they were young. He has a sister, Mina, who took all of his money. His remaining will was for Lea and Francis, but after Mina told Francis that he has money for him, he was gun pointed by his son to take the whole money. He is Dennis' arch enemy. He is the adopted father of Janet (Jennifer).
Arlene Muhlach as Cristina Reyes. She is mostly called Mrs. Reyes. She had claimed to be Francis' real mother, however Francis does not accept this. According to Monching, she has a craving for food. She and Monching have a lot of joke-on-joke relationships, where this would sometimes lead to arguments. Mrs. Reyes has stated not to reveal the identity of Francis' biological father, who he is however will be addressed as the series progresses
Smokey Manaloto as Monching, Mrs. Reyes' partner and Lea's father figure. Monching and Mrs. Reyes have a close relationship, during the series, while he was refreshing the drunk Ian up, Misty referred to him as being gay, but claims that he is not. This led to Mrs. Reyes not trusting him. He runs away from the boarding house until Ian's death where he and Mrs. Reyes made up and eventually reveals that he is homosexual.
Dominic Ochoa as Jojo Espiritu, the mayor of Makati City. He is an obsessed gambler and used Billy for this. He decided to swap his son with an illness for Ronel, so that he would follow his footsteps into becoming a politician. He eventually finds out that Ronel had killed his son Michael and as a result he makes his life miserable in prison. Mrs. Reyes later reveals to Francis that Jojo Espiritu is his biological father.
Matteo Guidicelli as Michael Espiritu, the younger brother of Cris. He is a member of the Espiritu family, but his father and his fake brother (Ronel) do not think highly of him. Because of this, his only close companion in the family is his mother. He had a love triangle relationship with Fatima and Precious. After having enough of his fake brother's behavior towards him, he planned to spoil the family's secret about his fake and real brothers, but this did not work. This led to Ronel shooting him to death.
Erich Gonzales as Fatima, one of Lea's best friend in the boarding house of Mrs. Reyes. She is very good friends with Michael, but has a secret crush on him. After Michael and Precious' relationship had ended, she and Michael started being boyfriend and girlfriend behind Precious' back. When Precious found out about this, she had lost her trust. Although a minor character, she was the only one who witnessed Michael's death. This led to her being traumatized and diagnosed with PTSD as of early September 2008 of the series. Later in the series she nearly died after being kidnapped and hanged by Dennis and his henchmen but survived thanks to Lea and Billy arriving in time, she has returned to her home province and will return when she is needed to testify against Ronel/Chris.
Carla Humphries as Precious, Lea's friend at foster home and boarding house. This character was introduced in the rehabilitation center, where she was envious of Lea's beauty and talent, therefore causing Precious to constantly attack her. Eventually, she and Lea become best friends after Lea saved her from a knife being pointed at her by another girl. She had a relationship with Michael, but was too busy making money for herself and her sister's dream of going abroad. She now lives in Mrs. Reyes' boarding house. Precious was once kidnapped by Dennis so he can get revenge on Mist. Once captive, Dennis cut her face leaving a scar eventually. Wanting to get away from the problems she departs to Fatima's home province and tells her sister she will wait for her there.
Ina Feleo as Misty, the hardworking and comical friend of Lea's, boarder of Mrs. Reyes. Before she was shown, she claimed to have had a relationship with Ian but she dumped him. When Ian meets Lea, she realized that she wanted Ian back. She was also the reason why, at one time, Mrs. Reyes and Monching had stopped talking, for blaming Monching to be "gay". Misty and her sister's dream is to earn money and go abroad. Due to this reason, she has been working for Ronel as his personal prostitute, and knows about his dark plans for Lea. She paid a man to replace Ronel who is serving in prison. She is Precious' older sister.
Jaymee Joaquin as Rita, one of Lea's best friends. In the early series she went undercover as an exotic dancer in a strip club owned by Dennis, but at the same time she was helping Lea to find information about her sister, Jennifer. She is a known gossiper and at times would be frustrated even with little problems. She is helping Lea alongside her other friends to search for her lost family. Because she is a reporter, her connection with the media is one of Lea's best assets to help her.
Ron Morales as Ian, nephew of Mrs. Reyes, has a secret crush on Lea. He had a previous relationship with Misty. He has asked Lea to be his girlfriend for several times, but had been turned down. He became an alcoholic after this, but still continues to love Lea. He was shot dead when he took a bullet for Lea at the Race Course.
Kristofer Dangculos as Chuckie, foster son of Mrs. Reyes. He is known for annoying and even flirting with the girls in the boarding house.
Jon "Chokoleit" García as Aljon, an announcer for horse racing at the racetrack and is Billy's sidekick. He is mostly known for continuously flirting with girls. He hid Mrs. Espiritu and the real Chris from Ronel so that Ronel would not kill them.
Alchris Galura as Ronel, a patient in a mental institution who holds a dark secret, he's the real Chris, Michael's brother. This role was originally supposed to be played by Joem Bascon
Tetchie Agbayani as Mina, Mon's sister and a money fanatic. She planned to live with Mon in order to get all of his money after finding out that Lea was included in his will. She had Janet on her side to help her, and promised her that she would get half of the money, but took all of it and ran away. She supposedly made a deal with Lea and told her to meet her at a certain time, but when she arrived at Lea's restaurant, she was sent to the police by Mon. After being released from jail, she vows revenge on Mon. It is revealed that her anger for Mon comes from the fact that Mon was unable to support her financially and as a result her sick child died. Later she and Mon reconcile as the two become at peace once again. Whether she will stay in jail is still in question.
Jodi Sta. Maria as Marilyn, Lea, Jennifer and Ronel's mother. She was forced to marry Dennis Alegro after her father had borrowed money from him. Marilyn had committed suicide when she was given a choice to either kill Lea or have Dennis kill her.
Joross Gamboa as Ricky, Billy's cousin. After being notified by Lea about the murder of Billy, as of now Ricky's role is unclear, will he be the new love interest of Lea or does he have plans? Ricky is on his mission to find Billy's childhood sweetheart: Lea. Ricky gives wild orchid to Lea.
Jane Oineza as Lilette, Chuckie's friend. She is a tomboy and wants to play boy sports like baseball. Chuckie tries his best to turn her into the girl he wants her to be.
Celine Lim as young Lea.
Joshua Cadelina as young Billy.
Julia Montes as adolescent Jennifer. She was molested at an early age of 15 after she was taken in by Loida, and eventually she grew up in the world of prostitution. Due to the sexual assault upon her and her witnessing her mother's bloody body, she develops hemophobia.
CJ Navato as young Ronel. After she and Ronel had separated, he was in the care of Jojo Espiritu, the Mayor.
Diana Malahal
Joel Saracho
Jacq Yu
Theme song
The theme music is "Buong Buhay Ko" (lit. My Whole Life) interpreted by Sam Milby.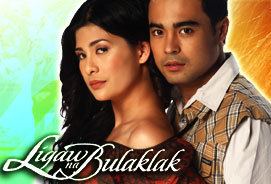 References
Ligaw na Bulaklak Wikipedia
(Text) CC BY-SA