Years active

1985 – present




Role

Television actress




Spouse

Brian Vriends (m. ?–2004)


Name

Libby Tanner




Height

1.57 m




Partner

Jimmy Ryan






Full Name

Elizabeth Mary Tanner




Born

25 February 1970 ( Age 49 ) (

1970-02-25

) Melbourne, Australia


Children

Edie Van Vriends, Tadhg Ryan




Movies and TV shows

All Saints, Rescue: Special Ops, Pacific Drive, Scorched, These Empty Streets




Similar

Tammy MacIntosh, Brian Vriends, Nicole da Silva




Profiles




Twitter
Libby Tanner for Nature Direct
Elizabeth Tanner (born 25 February 1970) is an Australian television actress.
Contents
Career
Tanner played Zoe Marshall in the short lived Channel 9 soap Pacific Drive from 1996 to 1997. She then appeared in the hospital drama All Saints from 1998 until 2003, playing Bronwyn (Bron) Craig, a role for which she won two Logie Awards. In 2004, she was star in the short lived television series Fireflies, before gaining a lead role in the now-cancelled Australian drama series headLand. She had a one episode guest appearance on Stingers on 5 August 2003. Tanner starred as "Lizzie" in the Australian TV production "Scorched" with former All Saints' co-star Georgie Parker. She starred as Michelle LeTourneau in Channel 9's series Rescue: Special Ops which began airing on 2 August 2009. The show ran for three seasons, ending in late 2011. Tanner also appeared as recurring character Bridget Westfall in season three of the television series Wentworth.
Awards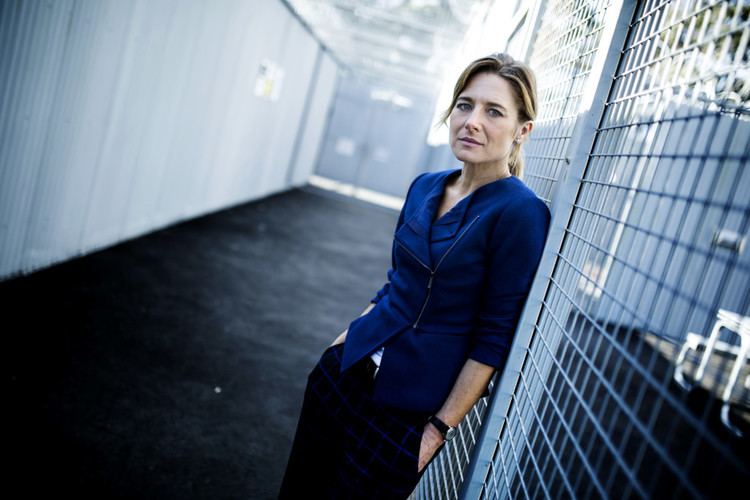 Tanner won the 2002 and 2003 Logie Awards for the Most Popular Actress for her role in All Saints.
Facts
She is an Australian stage and television actress.
She's best known for her roles as Bronwyn Craig in the television series '
All Saints
'.
Personal life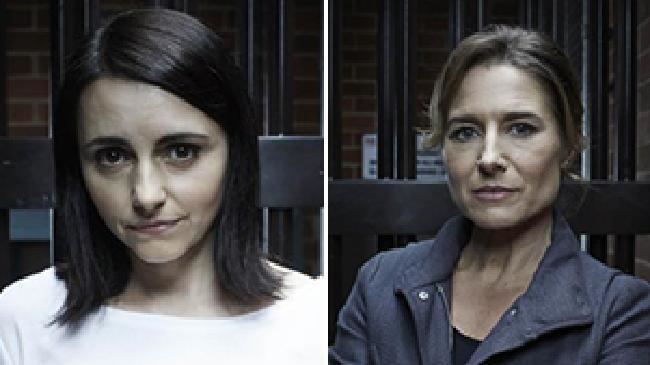 Tanner studied Performing Arts at the. University of Ballarat Tanner was previously married to actor Brian Vriends with whom she has a daughter. She resides with her daughter, her partner, and their children.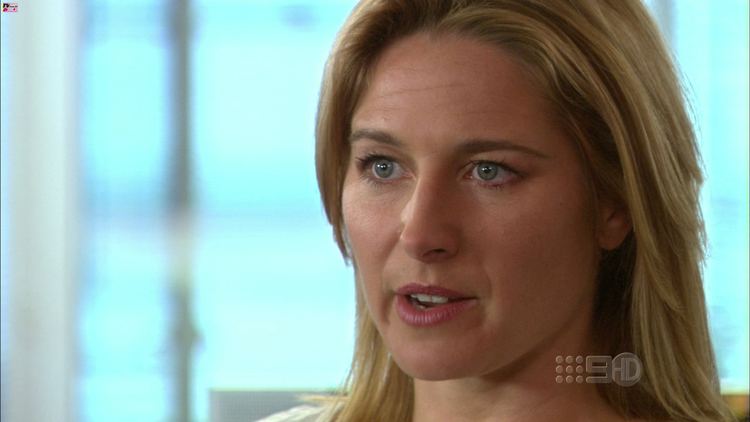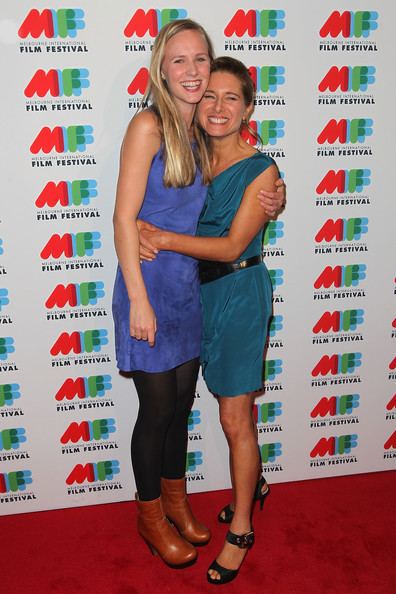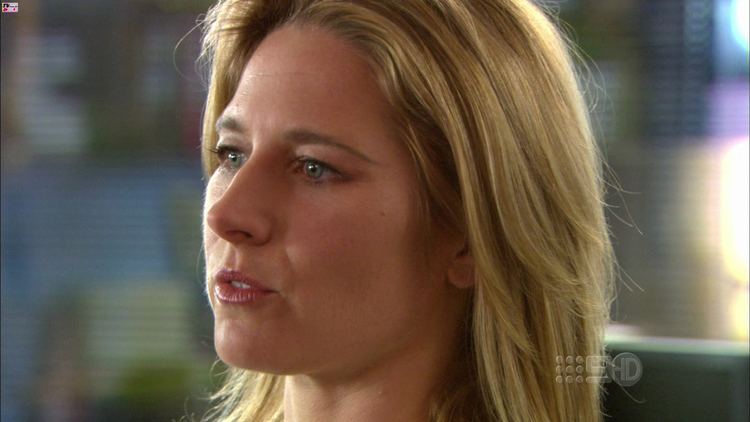 Filmography
Actress
2021
Back to the Rafters (TV Series)
as
Tessa Blake
- Pinch Me Linda (2021) - Tessa Blake
- Pounded (2021) - Tessa Blake
- Issues Management (2021) - Tessa Blake
- Cross Currents (2021) - Tessa Blake
- Kung Pao Chicken (2021) - Tessa Blake
2021
Wentworth: The Fall Girl (Podcast Series)
as
Bridget Westfall
2021
Fisk (TV Series)
as
Annabelle
- Portrait of a Lady (2021) - Annabelle
2019
Ms Fisher's Modern Murder Mysteries (TV Series)
as
Florence Astor
- Just Murdered (2019) - Florence Astor
2015
Wentworth (TV Series)
as
Bridget Westfall
- Bleed Out (2018) - Bridget Westfall
- The Boxer (2018) - Bridget Westfall
- Clean Slate (2018) - Bridget Westfall
- Hell Bent (2017) - Bridget Westfall
- Mere Anarchy (2017) - Bridget Westfall
- Think Inside the Box (2017) - Bridget Westfall
- The Pact (2017) - Bridget Westfall
- Happy Birthday, Vera (2017) - Bridget Westfall
- Belly of the Beast (2017) - Bridget Westfall
- Loose Ends (2017) - Bridget Westfall
- Nothing But the Truth (2017) - Bridget Westfall
- The Bitch Is Back (2017) - Bridget Westfall
- Scars (2017) - Bridget Westfall
- Seeing Red (2016) - Bridget Westfall
- Smitten (2016) - Bridget Westfall
- Afterlife (2016) - Bridget Westfall
- Plan Bea (2016) - Bridget Westfall
- Panic Button (2016) - Bridget Westfall
- Love and Hate (2016) - Bridget Westfall
- Screw Lover (2016) - Bridget Westfall
- Prisoner (2016) - Bridget Westfall
- Poking Spiders (2016) - Bridget Westfall
- First Blood (2016) - Bridget Westfall
- Blood and Fire (2015) - Bridget Westfall
- A Higher Court (2015) - Bridget Westfall
- Freak Show (2015) - Bridget Westfall
- Goldfish (2015) - Bridget Westfall
- The Long Game (2015) - Bridget Westfall
- Evidence (2015) - Bridget Westfall
- Mercy (2015) - Bridget Westfall
- Righteous Acts (2015) - Bridget Westfall
- Knives Out (2015) - Bridget Westfall
- The Governor's Pleasure (2015) - Bridget Westfall
2016
Nowhere Boys: The Book of Shadows
as
Sarah Riles
2013
Nowhere Boys (TV Series)
as
Sarah
2013
The Turning
as
Gail Lang (segment "Damaged Goods")
2012
Mrs Biggs (TV Mini Series)
as
Norma
- Episode #1.5 (2012) - Norma
- Episode #1.4 (2012) - Norma
2011
These Empty Streets (Short)
as
Susie
2009
Rescue Special Ops (TV Series)
as
Michelle Letourneau / Michelle LeTourneau
- Two Fires (2011) - Michelle Letourneau
- Bad Company (2011) - Michelle LeTourneau
- The Intervention (2011) - Michelle Letourneau
- Class of Their Own (2011) - Michelle Letourneau
- Missing Pieces (2011) - Michelle Letourneau
- Art Attack (2011) - Michelle LeTourneau
- Storm Chaser (2011) - Michelle Letourneau
- The Carter Redemption (2011) - Michelle Letourneau
- Chemical Brothers (2011) - Michelle Letourneau
- The Dunes (2011) - Michelle LeTourneau
- Break Out (2011) - Michelle LeTourneau
- In Deep (2011) - Michelle LeTourneau
- Stolen (2011) - Michelle LeTourneau
- It's Not the Fall That Kills You (2011) - Michelle LeTourneau
- The Game (2011) - Michelle LeTourneau
- Man in the Machine (2011) - Michelle LeTourneau
- Him or Me (2011) - Michelle LeTourneau
- Demon Days (2011) - Michelle LeTourneau
- Secrets and Lies (2011) - Michelle LeTourneau
- True Romance (2011) - Michelle LeTourneau
- Fearless (2011) - Michelle LeTourneau
- Ambushed (2011) - Michelle LeTourneau
- Crazy Love (2010) - Michelle LeTourneau
- One for the Money (2010) - Michelle Letourneau
- Off the Rails (2010) - Michelle Letourneau
- Rock Stars (2010) - Michelle Letourneau
- Out of the Ashes (2010) - Michelle Letourneau
- Street Legal (2010) - Michelle Letourneau
- Find My Baby (2010) - Michelle Letourneau
- Thicker Than Water (2010) - Michelle Letourneau
- Shock Jock (2010) - Michelle Letourneau
- Jordan's Choice (2010) - Michelle Letourneau
- Locked In (2010) - Michelle Letourneau
- A Day in the Death of Dean Gallagher (2010) - Michelle Letourneau
- Enemy Mine (2010) - Michelle Letourneau
- Lara's life is in danger (2009) - Michelle Letourneau
- First day as Team Leader (2009) - Michelle Letourneau
- Bride in the Balloon (2009) - Michelle Letourneau
- Eco-warriors (2009) - Michelle Letourneau
- Rave (2009) - Michelle Letourneau
- ATM Bandits (2009) - Michelle Letourneau
- Luna Park (2009) - Michelle Letourneau
- Building Site (2009) - Michelle Letourneau
- Ferry Disaster (2009) - Michelle Letourneau
- Deathbed Confession (2009) - Michelle Letourneau
- Fire in the Cross (2009) - Michelle Letourneau
- Thrillseekers (2009) - Michelle Letourneau
- Rescue in the Blue Mountains (2009) - Michelle Letourneau
2008
Rush (TV Series)
as
Robyn Hume
- Episode #1.8 (2008) - Robyn Hume
2008
Scorched (TV Movie)
as
Lizzie Francia
2008
Little Wings (Short)
as
Claire
2006
BlackJack: At the Gates (TV Movie)
as
Stephanie Turner
2005
Headland (TV Series)
as
Grace Palmer
2004
Fireflies (TV Series)
as
Lill Yengill
- When the Smoke Clears (2004) - Lill Yengill
- Precious Things (2004) - Lill Yengill
- Fighting Fire with Fire (2004) - Lill Yengill
- Closing In (2004) - Lill Yengill
- Sons and Lovers (2004) - Lill Yengill
- Kin Oath (2004) - Lill Yengill
- Between a Rock and a Rock (2004) - Lill Yengill
- Fish or Cut Bait (2004) - Lill Yengill
- Keep Your Enemies Close (2004) - Lill Yengill
- Clouds Got in the Way (2004) - Lill Yengill
- Home Time (2004) - Lill Yengill
- While the Cat's Away (2004) - Lill Yengill
- The Longest Day (2004) - Lill Yengill
- Home Is Where the Heat Is (2004) - Lill Yengill
- Ride with Style (2004) - Lill Yengill
- Hazard Reduction (2004) - Lill Yengill
- Training Daze (2004) - Lill Yengill
- Best Laid Plans (2004) - Lill Yengill
- Hide and Seek (2004) - Lill Yengill
- Sifting Through the Ashes (2004) - Lill Yengill
- Fireflies: Part 2 (2004) - Lill Yengill
- Fireflies: Part 1 (2004) - Lill Yengill
2004
Fireflies (TV Movie)
as
Lill Yengill
2003
Stingers (TV Series)
as
Ava Ryan
- Sleeping with the Enemy (2003) - Ava Ryan
1998
All Saints (TV Series)
as
Bronwyn Craig / Bron Markham / Bronwyn 'Bron' Craig
- Vale (2003) - Bron Markham
- Separation Pains (2003) - Bronwyn Craig
- Older and Wiser (2003) - Bronwyn Craig
- All Our Tomorrows (2003) - Bronwyn Craig
- Broken English (2003) - Bronwyn Craig
- Destiny's Child (2003) - Bronwyn Craig
- Trust (2003) - Bronwyn Craig
- Heroic Measures (2003) - Bronwyn Craig
- Yesterday, Today and Tomorrow (2002) - Bronwyn Craig
- Twice the Fun (2002) - Bronwyn Craig
- Musical Beds (2002) - Bronwyn Craig
- Consuming Passions (2002) - Bronwyn Craig
- Down to Earth (2002) - Bronwyn Craig
- Hear Me, Touch Me, Heal Me (2002) - Bronwyn Craig
- You Should've Said (2002) - Bronwyn Craig
- Big Kids (2002) - Bronwyn Craig
- Into the Light (2002) - Bronwyn Craig
- When All Is Lost (2002) - Bronwyn Craig
- Bedtime Stories (2002) - Bronwyn Craig
- Secrets (2002) - Bronwyn Craig
- Where the Heart Is (2002) - Bronwyn Craig
- The Untouchables (2002) - Bronwyn Craig
- No Expectations (2002) - Bronwyn Craig
- An Itch to Scratch (2002) - Bronwyn Craig
- In the Family Way (2002) - Bronwyn Craig
- Due Diligence (2002) - Bronwyn Craig
- Judgement Day (2002) - Bronwyn Craig
- First Steps (2002) - Bronwyn Craig
- Running on Empathy (2002) - Bronwyn Craig
- M for Memory (2002) - Bronwyn Craig
- Personal Matters (2002) - Bronwyn Craig
- White Noise (2002) - Bronwyn Craig
- Shame (2002) - Bronwyn Craig
- Coming Clean (2002) - Bronwyn Craig
- All the Right Reasons (2002) - Bronwyn Craig
- Swept Away (2002) - Bronwyn Craig (credit only)
- Overload (2002) - Bronwyn Craig (credit only)
- Pride & Prejudice (2002) - Bronwyn Craig (credit only)
- Thicker Than Water (2002) - Bronwyn Craig (credit only)
- No Respite (2002) - Bronwyn 'Bron' Craig (credit only)
- Chemistry (2002) - Bronwyn Craig (credit only)
- Only Human (2002) - Bronwyn Craig (credit only)
- Flaws in the Glass (2002) - Bronwyn Craig (credit only)
- All Choked Up (2002) - Bronwyn Craig (credit only)
- Invisible Things (2002) - Bronwyn Craig
- Loose Lips (2002) - Bronwyn Craig
- Private Affair (2002) - Bronwyn Craig
- Slings and Arrows (2002) - Bronwyn Craig
- In the Lap of the Gods (2002) - Bronwyn Craig
- The Show Must Go On (2002) - Bronwyn Craig
- Opening Night (2002) - Bronwyn Craig
- Falling Down (2001) - Bronwyn Craig
- The Other Side of Perfection (2001) - Bronwyn Craig
- A Little Death (2001) - Bronwyn Craig
- Behind Closed Doors (2001) - Bronwyn Craig
- Child's Play (2001) - Bronwyn Craig
- Where There's Smoke (2001) - Bronwyn Craig
- Heartache (2001) - Bronwyn Craig
- Bitter Medicine (2001) - Bronwyn Craig
- Critical Pressure (2001) - Bronwyn Craig
- Simpatico (2001) - Bronwyn Craig
- Life as We Know It (2001) - Bronwyn Craig
- Wild Justice (2001) - Bronwyn Craig
- Look Into My Eyes (2001) - Bronwyn Craig
- Delicate Matters (2001) - Bronwyn Craig
- Poles Apart (2001) - Bronwyn Craig
- Empty Nest (2001) - Bronwyn Craig
- Private Lives (2001) - Bronwyn Craig
- Law of the Jungle (2001) - Bronwyn Craig
- Reality Bites (2001) - Bronwyn Craig
- Maiden's Revenge (2001) - Bronwyn Craig
- Chains of Love (2001) - Bronwyn Craig
- The Sign (2001) - Bronwyn Craig
- Skeletons in the Closet (2001) - Bronwyn Craig
- Close to Home (2001) - Bronwyn Craig
- Can You Hear Me? (2001) - Bronwyn Craig
- Bed of Roses (2001) - Bronwyn Craig
- Growing Pains (2001) - Bronwyn Craig
- To Be or Not to Be (2001) - Bronwyn Craig
- All the Sons and Daughters (2001) - Bronwyn Craig
- You Do Me Wrong (2001) - Bronwyn Craig
- Lost Boys (2001) - Bronwyn Craig
- Lest We Forget (2001) - Bronwyn Craig
- Night Terrors (2001) - Bronwyn Craig
- Too Little Too Late (2001) - Bronwyn Craig
- Secrets and Lies (2001) - Bronwyn Craig
- Changing Places (2001) - Bronwyn Craig
- Defiance & Denial (2001) - Bronwyn Craig
- Mixed Messages (2001) - Bronwyn Craig
- A Matter of Choice (2001) - Bronwyn Craig
- Bend Till You Break (2001) - Bronwyn Craig
- Happy Birthday (2001) - Bronwyn Craig
- What Katie Did Next (2001) - Bronwyn Craig
- The Heat Is On (2001) - Bronwyn Craig
- Stolen Moments (2000) - Bronwyn Craig
- Heart and Soul (2000) - Bronwyn Craig
- Me, Myself and I (2000) - Bronwyn Craig
- Fate Dances with Lady Luck (2000) - Bronwyn Craig
- Lottery of Life (2000) - Bronwyn Craig
- The Best Laid Plans (2000) - Bronwyn Craig
- More Than Life (2000) - Bronwyn Craig
- Ghosts (2000) - Bronwyn Craig
- Tender Loving Care (2000) - Bronwyn Craig
- Duty Bound (2000) - Bronwyn Craig
- Bosom of the Family (2000) - Bronwyn Craig
- Another Place, Another Time (2000) - Bronwyn Craig
- One for the Road (2000) - Bronwyn Craig
- The Cost of Living (2000) - Bronwyn Craig
- What Becomes of the Broken Hearted? (2000) - Bronwyn Craig
- Promise of Things to Come (2000) - Bronwyn Craig
- Into the Unknown (2000) - Bronwyn Craig
- Twentieth Century Blues (2000) - Bronwyn Craig
- Blood, Sweat & Tears (2000) - Bronwyn Craig
- Dead on Time (2000) - Bronwyn Craig
- Girl of the Moment (2000) - Bronwyn Craig
- Frozen in Time (2000) - Bronwyn Craig
- Out of Nowhere (2000) - Bronwyn Craig
- Beyond All Praise (2000) - Bronwyn Craig
- Duty of Care (2000) - Bronwyn Craig
- -Lest Ye Be Judged (2000) - Bronwyn Craig
- Judge Not- (2000) - Bronwyn Craig
- Rush to Judgement (2000) - Bronwyn Craig
- Blessed Release (2000) - Bronwyn Craig
- Food for Thought (2000) - Bronwyn Craig
- Hearts and Minds (2000) - Bronwyn Craig
- In the Blood (2000) - Bronwyn Craig
- A Fine Balance (2000) - Bronwyn Craig
- A Fraction Too Much Friction (2000) - Bronwyn Craig
- Command and Control (2000) - Bronwyn Craig
- After the Ball (2000) - Bronwyn Craig
- First Do No Harm (2000) - Bronwyn Craig
- Eye of the Beholder (2000) - Bronwyn Craig
- Bending and Breaking (2000) - Bronwyn Craig
- Valley of the Shadow: Part 2 (2000) - Bronwyn Craig
- Valley of the Shadow: Part 1 (2000) - Bronwyn Craig
- Ghosts of Christmas Past (1999) - Bronwyn Craig
- Life Class (1999) - Bronwyn Craig
- Blood and Water (1999) - Bronwyn Craig
- Everyone Loves a Winner (1999) - Bronwyn Craig
- Outside the Square (1999) - Bronwyn Craig
- The Stuff of Dreams (1999) - Bronwyn Craig
- Lost and Found (1999) - Bronwyn Craig
- The Ties That Bind (1999) - Bronwyn Craig
- When Duty Calls (1999) - Bronwyn Craig
- Knowing Me, Knowing You (1999) - Bronwyn Craig
- True Love and the Blues (1999) - Bronwyn Craig
- Memories by Moonlight (1999) - Bronwyn Craig
- Time Bombs (1999) - Bronwyn Craig
- Three's a Crowd (1999) - Bronwyn Craig
- Just Like a Woman (1999) - Bronwyn Craig
- A Whole Lot to Lose (1999) - Bronwyn Craig
- Lesser of Two Evils (1999) - Bronwyn Craig
- Behind Closed Curtains (1999) - Bronwyn Craig
- Endgame (1999) - Bronwyn Craig
- Second Chance (1999) - Bronwyn Craig
- In with the New (1999) - Bronwyn Craig
- Shoot the Messenger (1999) - Bronwyn Craig
- Forget-Me-Knots (1999) - Bronwyn Craig
- Disaster Plan (1999) - Bronwyn Craig
- The Human Touch (1999) - Bronwyn Craig
- Desperate Remedies (1999) - Bronwyn Craig
- Head to Head (1999) - Bronwyn Craig
- An Irish Lullaby (1999) - Bronwyn Craig
- Get a Life (1999) - Bronwyn Craig
- My Mother, Myself (1999) - Bronwyn Craig
- Roll the Dice (1999) - Bronwyn Craig
- Judgement Day (1999) - Bronwyn Craig
- Friends and Lovers (1999) - Bronwyn Craig
- Pushed to the Limit (1999) - Bronwyn Craig
- More Things in Heaven and Earth (1999) - Bronwyn Craig
- Bloodlines (1999) - Bronwyn Craig
- Dependence Day (1999) - Bronwyn Craig
- Getting to Know You (1999) - Bronwyn Craig
- If These Walls Could Talk (1999) - Bronwyn Craig
- The Longest Day (1999) - Bronwyn Craig
- Aftershocks (1999) - Bronwyn Craig
- Truth and Consequences: Part 2 (1999) - Bronwyn Craig
- Truth and Consequences: Part 1 (1999) - Bronwyn Craig
- Christmas Spice (1998) - Bronwyn Craig
- Hard Rain (1998) - Bronwyn Craig
- Moment of Truth (1998) - Bronwyn Craig
- Happy Death Day (1998) - Bronwyn Craig
- The Price of Love (1998) - Bronwyn Craig
- Out of Control (1998) - Bronwyn Craig
- Mirror Mirror on the Wall (1998) - Bronwyn Craig
- Live Now, Pay Later (1998) - Bronwyn Craig
- Boys Will Be Boys (1998) - Bronwyn Craig
- Cards on the Table (1998) - Bronwyn Craig
- Parting Friends (1998) - Bronwyn Craig
- Best Laid Plans (1998) - Bronwyn Craig
- Little White Lies (1998) - Bronwyn Craig
- Family Feud (1998) - Bronwyn Craig
- Yesterday's News (1998) - Bronwyn Craig
- Touch and Go (1998) - Bronwyn Craig
- A Mother's Love (1998) - Bronwyn Craig
- The Price You Pay (1998) - Bronwyn Craig
- Possession (1998) - Bronwyn Craig
- Truth or Dare (1998) - Bronwyn Craig
- Smooth Operator (1998) - Bronwyn Craig
- Revelations (1998) - Bronwyn Craig
- A Hard Day's Night (1998) - Bronwyn Craig
- Sounds of Silence (1998) - Bronwyn Craig
- Babes in the Woods (1998) - Bronwyn Craig
- Nothing But the Truth (1998) - Bronwyn Craig
- Crimes of the Heart (1998) - Bronwyn Craig
- Goodnight Sweetheart (1998) - Bronwyn Craig
- The Hard Yards (1998) - Bronwyn Craig
- Heart to Heart (1998) - Bronwyn Craig
- Terminal Speed (1998) - Bronwyn Craig
- A Little Magic (1998) - Bronwyn Craig
- Forget Me Not (1998) - Bronwyn Craig
- Think Positive (1998) - Bronwyn Craig
- Combat Zone (1998) - Bronwyn Craig
- Give and Take (1998) - Bronwyn Craig
- Night Shift (1998) - Bronwyn Craig
- A Question of Strength (1998) - Bronwyn Craig
- Gut Feeling (1998) - Bronwyn Craig
- Everybody's Human (1998) - Bronwyn Craig
- Body and Soul (1998) - Bronwyn Craig
1996
Pacific Drive (TV Series)
as
Zoe Marshall
1995
Snowy River: The McGregor Saga (TV Series)
as
Brodie
- The Foundling (1995) - Brodie
1995
Breaking News (TV Series)
as
Patient
- Office Mole (1995) - Patient
1994
Blue Heelers (TV Series)
as
Holly McLeod / Heather
- Motherlove (1995) - Holly McLeod
- Nowhere to Run (1994) - Heather
1993
Neighbours (TV Series)
as
Lynette Thorneycroft / Kay
- Episode #1.2225 (1994) - Lynette Thorneycroft
- Episode #1.2224 (1994) - Lynette Thorneycroft
- Episode #1.2223 (1994) - Lynette Thorneycroft
- Episode #1.2221 (1994) - Lynette Thorneycroft
- Episode #1.2220 (1994) - Lynette Thorneycroft
- Episode #1.1882 (1993) - Kay
1992
Bony (TV Series)
as
Jenny
- Surf, Sun, Sand-. and Murder (1992) - Jenny
Casting Director
2013
L.O.V.E. Insurance for the Heart (Short) (casting)
Self
2015
Inside Wentworth Behind the Scenes (TV Mini Series short)
as
Self
- Inside Wentworth 43 (2018) - Self
- Inside Wentworth 32 (2017) - Self
- Inside Wentworth 9 (2015) - Self
- Inside Wentworth 7 (2015) - Self
- Inside Wentworth 8 (2015) - Self
2016
Lady Parts TV Presents (Podcast Series)
as
Self
- Interview with Libby Tanner (2016) - Self
2016
An Audience with the Cast of Wentworth (TV Special documentary)
as
Self
1999
All Star Squares (TV Series)
as
Self - Panellist
Archive Footage
2021
Wentworth Reunion Event
as
Bridget Westfall
2021
Wentworth: Unlocked (TV Special)
as
Bridget Westfall (uncredited)
2020
Wentworth: Behind the Bars: A Look at Season 8 (TV Movie documentary)
as
Bridget Westfall (uncredited)
2015
Inside Wentworth Behind the Scenes (TV Mini Series short)
as
Bridget Westfall
- Inside Wentworth 36 (2017) - Bridget Westfall
- Inside Wentworth 26 (2017) - Bridget Westfall
- Inside Wentworth 14 (2016) - Bridget Westfall
- Inside Wentworth 10 (2015) - Bridget Westfall
- Inside Wentworth 6 (2015) - Bridget Westfall
- Inside Wentworth 3 (2015) - Bridget Westfall
2017
E! News (TV Series)
as
Bridget Westfall
- Wentworth's Nicole Da Silva (2017) - Bridget Westfall
2016
The Morning Show (TV Series)
as
Bridget Westfall
- Danielle Cormack Interview (2016) - Bridget Westfall
References
Libby Tanner Wikipedia
(Text) CC BY-SA