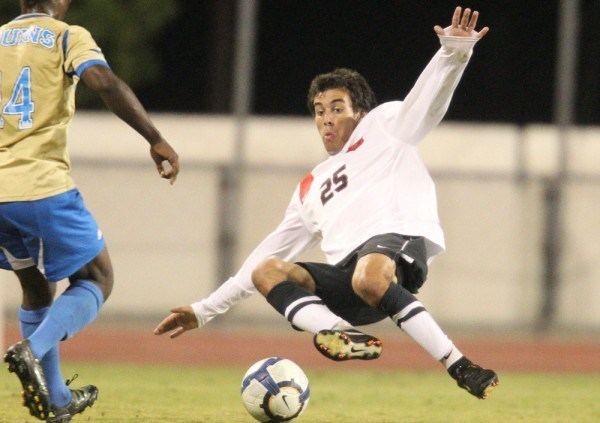 Kirshner attended Mission San Jose High School in Fremont, California where he played soccer, badminton and ran cross country. He graduated in 1987 and was inducted into the school's Hall of Fame in 2001. After graduating from high school, Kirshner attended Rutgers. He graduated in 1991 with a bachelor's degree in communications.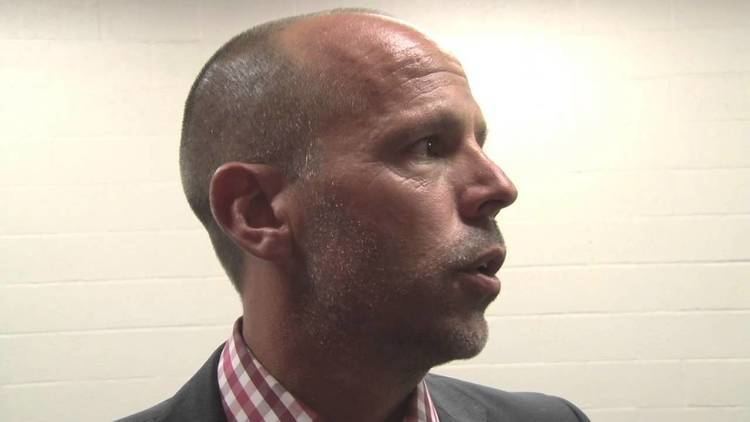 In 1993, Kirshner was a member of the U.S. soccer team which won the bronze medal at the 1993 Maccabiah Games. He was the captain of the U.S. team at the 1997 games.
Kirshner played professionally with the Reno Rattlers of the USISL.
In 1992, Cañada College hired Kirshner as the head coach of the women's soccer team and assistant coach of the men's team. Up to that time, the team had never won a conference game. Kirshner coached them to a 16–1–3 record, garnering Coast Conference Coach of the Year recognition. In 1995, Kirshner moved to Ohlone College. He again turned his team around. From Ohlone, Kirshner moved to Rutgers where he was an assistant coach for the 1996 season. He then moved back west to become an assistant coach at San Diego State in 1997. He served in that capacity for three seasons before becoming head coach in 2000. Kirshner finished 2010 with the best season of his 11-year tenure and most wins in a single season for his career.
In 2003, Kirshner became the coach of the U.S. U-20 team which won a bronze medal at the Pan-American Maccabiah games. He was elevated to the position of national U.S. Maccabiah team in 2005.
In 1999, Kirshner became the director of soccer operations of the Hotspurs Soccer Club. He left that position in 2002. He is currently a youth coach with PQ Premier and has spent time as a Region IV ODP coach.
Entering his 11th season at the helm of the SDSU men's soccer program, Lev Kirshner has brought the Aztecs back into the national spotlight.
Last season, Kirshner led San Diego State to a 6–6–6 record, the team's fourth .500 or better campaign in its five years of the Pac-10. Despite going 3–0–2 against top-15 teams, 2–0–2 versus the top 10, 2–1–3 on the road, and ranking 20th of 204 teams in the final edition of the RPI (released Dec. 14), SDSU was left out of the NCAA tournament.
The RPI, which is a mathematical formula designed to objectively compare results and strength of schedule, of 20 was the Aztecs' best ever (since RPI's were published online). In addition, San Diego State had the best RPI of the teams who were left out of the tournament (Creighton was second at No. 29).
Kirshner led the 2009 squad to wins over NCAA round of 16 foes Stanford and UC Santa Barbara, and draws with final eight rival UCLA (twice) and top-16 seed Michigan State. It marked the seventh time in eight years that his team earned a result (win or tie) against a top-10 school. In addition, SDSU is 5–1–5 against top-10 programs since 2005.
In Pac-10 play, SDSU was 3–4–3, good enough for fourth place. In fact, since the team moved to the Pac-10 in 2005, the Aztecs have had the third-best conference record with a pair of runner-up finishes.
Kirshner coached 10 players to all-Pac-10 selections in 2009, the most in the conference and three more than San Diego State has ever had. Leading the group of 10 was Nick Cardenas, who earned his fourth straight league accolade. Cardenas would later pick up his fourth consecutive NSCAA/adidas all-Far West nod, garnering second-team consideration.
Three SDSU players – Steve Beitashour (San Jose Earthquakes, second round, 30th overall), Nick Cardenas (Kansas City Wizards, third round, 36th overall) and Jamel Wallace (Seattle Sounders FC, fourth round, 59th overall) – were later selected in the 2010 Major League Soccer SuperDraft. The Aztecs' three draft selections were tied with NCAA runner-up Akron and Notre Dame for the third-most in the country, as only two schools (UCLA (5) and Wake Forest (4)) had more.
In 2008, Kirshner, who was named one of the 20-most influential in San Diego County soccer by the website XKSanDiego.com, guided San Diego State to a 3–4–3 record in Pac-10 play, good enough for third place, its third straight third-or-better finish. He led the squad to a 3–1–0 record over its final four matches, including a 1–0 shutout over seventh-ranked California.
Kirshner coached seven players to all-Pac-10 honors, then tied for the most in his nine-year tenure, including Nick Cardenas' third straight league accolade. Cardenas would later go onto be picked for his third consecutive NSCAA/adidas All-Far West team.
In 2007, Kirshner led the squad to its second consecutive runner-up finish in the Pac-10, despite being picked fifth in the preseason poll. The runner-up result came on the heels of back-to-back trips to the NCAA tournament; a feat that hadn't been done at SDSU since the 1988 and 1989 seasons.
In addition, 2007's 8–7–4 mark gave San Diego State its fourth winning campaign in five years and third consecutive, something that hadn't been done on the campus since 1990–92.
SDSU's 4–4–2 mark in the Pac-10 included three straight over nationally ranked foes UCLA, California and Stanford. The victory over the Bruins on Oct. 6 was the program's first since Oct. 11, 1989. With a tie later on in the season, the Aztecs won the season series between the two schools for the first time since 1969, their second season of Division I soccer.
San Diego State was 3–1–2 against nationally ranked teams, and were ranked as high as No. 18 by Soccer America, No. 20 by Top Drawer Soccer, No. 24 by Soccer Times, No. 24 by College Soccer News and No. 25 by NSCAA/adidas.
Kirshner orchestrated the team's move to the Pac-10 in 2005, arguably one of the top soccer conferences in the nation. The move gave SDSU its full allotment of scholarships for the first time in program history and the victories followed shortly thereafter.
Over the past five seasons since joining the Pac-10, the Aztecs have gone 38–32–23 (.532) and 17–17–16 (.500) in league play. San Diego State has posted 11 wins against nationally ranked teams and has earned nine draws over those five years.
Kirshner believes that talented players and top-notch competition go hand-in-hand, so he wants his SDSU teams to be characterized by their success against quality opponents.
"When you start stepping up your competition, you need better players," Kirshner said. "I think that the two have complemented each other well and put us in position to not only play those teams, but actually beat them."
Kirshner's disciplined approach and motto of "One team, one family, one mission" combined to produce three top-40 recruiting classes from 2005–07, and two more the past two seasons. The Aztecs were ranked No. 39 by College Soccer News in 2005, No. 19 in 2006, No. 17 in 2007, No. 22 in 2009, and No. 29 this year, respectively.
In 2006, Kirshner guided San Diego State to a 5–2–3 Pac-10 mark to give the team a second-place finish in just its second year in one of the toughest conferences in the nation. Included in the five league wins was a season sweep over eventual champion California. The team's nine goals allowed tied Stanford for the fewest given up in conference play.
The strong season catapulted SDSU into the NCAA tournament for the second straight season, where they would fall in the first round at eventual national champion UC Santa Barbara, 2–1.
The Aztecs went 2–0 in the inaugural The Soccer Post/Aztec Classic and 1–0–1 in the USD/SDSU Soccer Tournament, and defeated three nationally ranked foes.
Kirshner's senior goalkeeper Tally Hall was a M.A.C. Hermann Award semifinalist, an All-American for the second consecutive year, a Scholar-Athlete All-American, an all-Far West selection and a first-team all-Pac-10 selection.
Hall was joined on the all-conference team by Pac-10 Freshman of the Year Cardenas and five others, making the seven selections then the highest total in school history.
In 2005, Kirshner led SDSU to a 9–4–6 record, its best mark since 1991, and a trip to its first NCAA tournament since 1989, before falling at UC Santa Barbara, 2–0, in the first round.
Kirshner helped the Aztecs receive numerous honors in 2005. SDSU was nationally ranked by all four polls during the season and reached as high as No. 14 by Soccer America and College Soccer News. The Aztecs ranked first nationally with an 87.9 shots-on-goal save percentage and second in the country with a 0.54 goals against average. SDSU did not allow a goal in the first half the entire season.
Under Kirshner's tutelage, Hall became the first Aztec to receive All-American honors since National Soccer Hall of Fame member Marcelo Balboa did so in 1989.
In addition to Hall, four others were named to the all-Pacific-10 Conference team, including sophomore midfielder Kraig Chiles.
Kirshner didn't rest on his laurels in the offseason. Instead, he brought in the 17th-best recruiting class in the country, according to College Soccer News.
No stranger to winning, Kirshner has a mold and a style that his players have bought into; one that has shown proven results when building programs.
Before coming to SDSU, Kirshner coached the women of Cañada College (Redwood City, Calif.) from 1992–95. During that time, he took over a program that had never won a conference game and led it to a 16–1–3 record his final year. The season would finish with a loss in penalty kicks in the California State Quarterfinals. For his efforts, he was named the Coast Conference Coach of the Year.
He also served as the men's assistant coach at Cañada and helped with their run to the state quarterfinals in 1992 and 1994.
From there, Kirshner moved to a head coaching position at Ohlone College (Fremont, Calif.) in the fall of 1995. At Ohlone, he helped take a team from a second-to-last place league finish the previous season to as high as a No. 15 state ranking.
Prior to his arrival at SDSU, Kirshner also served as the men's assistant coach at his alma mater, Rutgers. Kirshner helped the Scarlet Knights to the second round at the 1996 NCAA tournament, and a No. 13 national ranking and a 14–7–4 record.
Before taking over the Aztecs' head spot eight years ago, Kirshner spent three seasons as an assistant coach for the SDSU men's program under long-time head coach Chuck Clegg, the school's all-time winningest coach.
In his first season at SDSU's helm, Kirshner's team improved its win total from the previous year, despite playing top-ranked UCLA and traditional powers Washington, Portland and San Diego.
As a player at Rutgers, Kirshner was part of a 1987 NCAA quarterfinal team, a 1989 NCAA semifinal squad that lost to eventual co-champion Virginia and a runner-up finisher to UCLA in the 1990 championship match.
He received his undergraduate degree in communication while graduating with honors in 1991, and is listed as one of the soccer program's top 25 alums.
"Lev was an outstanding player for us and a very integral part of a team that went to two Final Fours in his career," Rutgers head coach Bob Reasso said. "In my 25 years at Rutgers, Lev was one of the finest players ever to come through our program."
Following his collegiate career, Kirshner represented the United States in 1993, winning a bronze medal for the U.S. national Maccabiah team. In 1997, he returned to Israel as captain of the U.S. team, and led the only squad to defeat eventual gold-medalist Brazil.
Kirshner was selected as one of 250 domestic and international athletes to be assessed in the inaugural Major League Soccer combine in 1995. Kirshner also had a stint in the USISL starting for the Reno Rattlers. During that year, he trained with and played in several intrasquad reserve games for the MLS San Jose Clash.
Kirshner was named coach of the U.S. Maccabiah Pan-American U-20 soccer team in December 2003, where he won a bronze medal in Santiago, Chile. In the summer of 2005, Kirshner led the national Maccabiah squad to a second-place finish. Kirshner and his assistant, Amos Magee, became only the second and third members of the U.S. soccer delegation to have won two medals in the World Maccabiah Games. Additionally, Kirshner's squad earned the tournament's "Fair Play" Award, which is given to the team that exhibited the best sportsmanship.
Kirshner has valuable experience working with all levels of soccer having had stints with the Region IV Olympic Development Program (ODP) and serving as the interim head coach of the national runner-up West team during the 2001 U.S. regional championship. He was also as an assistant coach during the team's undefeated April 2002 tour of Australia.
Additionally, Kirshner worked as both an assistant and head coach with the Northern California ODP U-23 men's team during 1995 and 1996. He led those squads to consecutive Western Regional championships, including a third-place finish at the 1995 Donnelly Cup. He also won a Western Regional title with the under-15 ODP Northern California state team as the assistant coach of the 1984 age group.
Kirshner possesses a USSF A-License and has received the NSCAA Premiere Badge with distinguished honors; the highest accolade provided by that organization.
Recently, Kirshner was inducted to the first hall of fame class at his alma mater, Mission San Jose High School. While at Mission San Jose, he guided his soccer team to two North Coast Section (NCS) appearances. During his senior season, he led his squad to its school's first soccer league title en route to the NCS semifinals, where it fell to De La Salle on penalty kicks. Kirshner was a three-time all-league selection and led his team in points all four years. Adding to his list of prep achievements, Kirshner finished third in the NCS badminton championships his junior year, won the title as a senior and was a varsity cross country runner his sophomore and junior years.
Kirshner maintains ties with the community through his involvement with various soccer clubs. Most recently, Kirshner has been working with the Carlsbad Lightning Soccer Club, coaching two elte program teams. Kirshner has also spent time with the Hotspurs Soccer Club, for which he was the director of soccer operations from 1999–2002. In addition, Kirshner has worked for the PQ Premier, coaching their U-12 boys team, and has hosted numerous free clinics and seminars.
In his time away from soccer, Kirshner enjoys reading biographies of coaches. He is an avid golfer and resides in Pacific Beach.
Mountain Pacific Sports Federation ERA (2000–2002):
2000 6–12–1 record, CONFERENCE 0–5–0
2001 7–9–4 record, CONFERENCE 3–4–0
2002 4–13–2 record, CONFERENCE 3–2–3
Independent (2003–2004):
2003 9–8–3 record, CONFERENCE 0–5–1
2004 4–13–2 record, CONFERENCE 2–4–2
Pacific-10 ERA (2005–Present):
2005 9–4–6 record, CONFERENCE 3–7–1
2006 9–6–4 record, CONFERENCE 3–4–4
2007 8–7–4 record, CONFERENCE 5–4–3
2008 6–9–3 record, CONFERENCE 3–4–3
2009 6–6–6 record, CONFERENCE 3–4–3
2010 10–7–2 record, CONFERENCE 2–4–1
2011 10–6–3 record, CONFERENCE 4–5–1
2012 7–9–3 record, CONFERENCE 1–7–2
Career Record:
Overall: 68–94–37, CONFERENCE 32–59–24