Lester Mendez is a Grammy award winning record producer and songwriter. His production/writing credits include a multitude of successful hits with Shakira, Jewel, Nelly Furtado, Jessica Simpson, Enrique Iglesias, and others.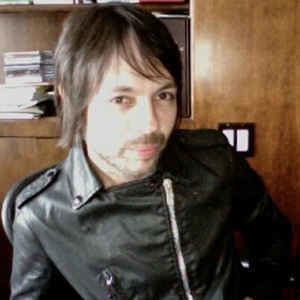 Starting out professionally as a session musician / programmer, he worked on a variety of music and genres, including hip-hop, freestyle, house music/garage, world music, latin pop, ect. Mendez's programming, arranging, and remixing credits include artists such as: Jimmy Page, David Byrne, Spice Girls, Pet Shop Boys, Grace Jones, PM Dawn, Bee Gees, Jennifer Lopez, Ricky Martin, Martika, Chris de Burgh, Johnny Mathis, Will Smith, Collective Soul, Angélique Kidjo, Byron Stingily, Exposé, Gloria Estefan, Regina Belle, Jaydee, Haddaway, Lonnie Gordon, the seminal freestyle band Will To Power, and many others.
His early production / songwriting career saw him working with Chris Blackwell's Island Records artists Grace Jones, Angélique Kidjo, Baaba Maal, Dominican-born rapper Mangu (rapper), and others.
His career continued to grow as a producer & songwriter, and he went on to work with a number of artists, including: Carlos Santana, Jason Mraz, Josh Groban, Dido, Sia, Nelly Furtado, Shakira, Seal, Donna Summer, Anastacia, Ricky Martin, Enrique Iglesias, Jem, Kerli, Oh land, Ladyhawke, Mike Posner, Sam Sparro, Mr Little Jeans, Adam Lambert, PlayRadioPlay!, Tarkan, Markus Feehily, Skylar Stecker, She Is We and others. Most recently, he launched his own musical project called Gemini Rising alongside collaborators Fiora (musician) and Tensnake.