Nickname(s)

The Scottish Rocket




Country

Scotland/Great Britain




Nationality

Scottish




Name

Lesley Paterson




Residence

San Diego, California




Height

1.52 m




Website

www.lesleypaterson.com







Born

12 October 1980 (age 35) (

1980-10-12

) Stirling, Scotland


Team

Trek/K-Swiss (2011–present)
Lesley paterson xterra triathlete world champion short bio wee chat
Lesley Paterson (born 12 October 1980) is a Scottish triathlete and triathlon coach who is the 2011 and 2012 XTERRA Triathlon World Champion as well as the 2012 ITU Cross Triathlon World Champion.
Contents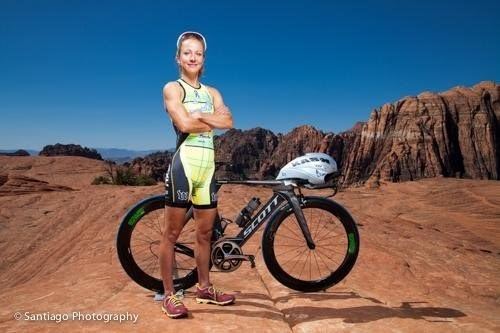 In addition to her triathlon career, she works in the American film industry as a screenwriter and producer. She has co-written, with writer Ian Stokell, a screenplay based on the novel All Quiet on the Western Front by Erich Maria Remarque describing the immense mental and physical stresses experienced by German soldiers in World War I. Together with Stokell, she plans to produce a remake of the Oscar-winning 1930 film of the book.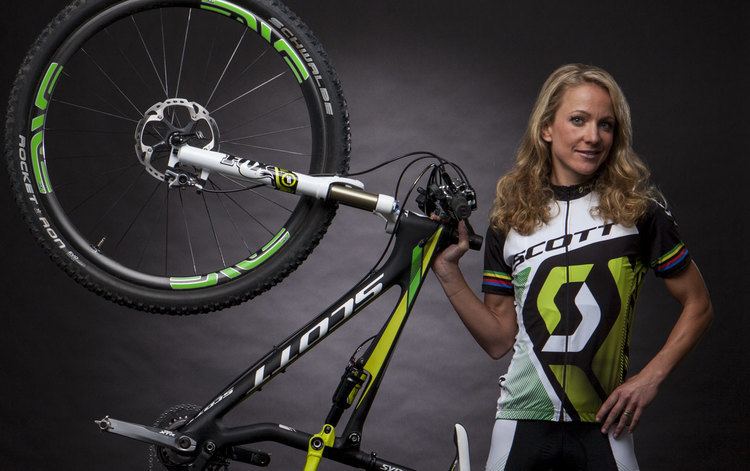 Video meet lesley paterson
Early life and education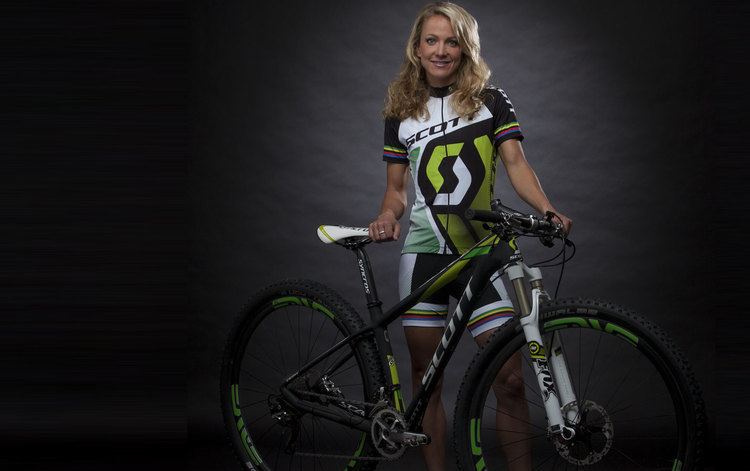 Paterson was born and grew up in Stirling, Scotland. At the age of seven she began playing rugby in the boys' team at Stirling County Rugby Club—the only girl in the club among 250 boys. She said, "The boys either wanted to tackle me extra hard or were too scared to come near." When no longer permitted to play rugby with the boys, she began fell running. Her father, Alistair, introduced her to triathlon after helping to start Stirling Triathlon Club. She chose to go to Loughborough University on the grounds that it would give her the best chance in triathlon, saying that "Triathlon was everything to me." She studied English and Drama as an undergraduate at Loughborough, and obtained a master's degree in Theatre at San Diego State University.
Triathlon career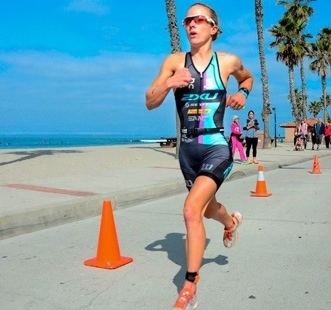 Introduced to triathlon by her father at age 14, Paterson was a member of the Scottish and British triathlon squads by age 16. She won the Scottish Junior Championships in 1997, and finished 15th in the 1999 World Junior Triathlon Championships. In 2000, she won the silver medal at the World Junior Duathlon Championships, an event that does not require any swimming. However, she was having difficulty with the swimming part of triathlon:
I was putting in 15 to 20 hours a week in the pool and still not getting anywhere ... I'd come last out of the water and it would crush me. I was coming last as a result, so I began to give up on it. It got to the point where I hated it. The anxiety got the better of me and races were becoming a harrowing experience.
She had dreams of qualifying for the Olympics, but her poor swim performance made it impossible to do well in draft-legal races such as the ITU races needed to qualify for the Olympics. After failing to qualify for the 2002 Commonwealth Games, which she described as her "lowest moment", she decided to give up triathlon. Soon afterwards, she moved to San Diego, California, where her husband, Simon Marshall, had obtained a job as a sports scientist at San Diego State University.
Paterson did not take up triathlon again until 2007, when on returning to Scotland for a summer holiday she entered the Scottish National Championships, and won the race. This success revived her desire to race triathlons, and when she discovered Xterra, she thought, "It looked muddy, so I thought I'd give it a crack." She obtained an elite licence, and attempted her first Xterra race in 2008 in Temecula, California using a second-hand mountain bike. In that race she gained the lead on the bike stage, but "bonked" on the run stage through not taking in sufficient nutrition and was reduced to a walk. Despite that, she still managed to finish ninth. She commented, "I had surprised myself because I saw that I could compete. That really gave me the bit between my teeth."
With a new coach, Vince Fichera, she won a silver medal at the 2009 Xterra World Championships and another silver at the 2010 Ironman 70.3 California, followed by a victory at her hometown race, the San Diego International Triathlon. In February 2011 she joined the Trek/K-Swiss team, then achieved three consecutive victories at the 2011 XTERRA Pacific Championships in Santa Cruz, the 2011 Orange County International Triathlon, and 2011 Ironman 70.3 Mooseman at Newfound Lake, New Hampshire, her first victory at the 70.3 distance.
On 23 October 2011, Paterson won the Xterra World Championship in Kapalua, Maui, despite suffering a flat tire on the bike stage, and falling on the run stage. She recorded a run time of 43:54, almost 10 minutes faster than Lance Armstrong, whose presence had led to increased publicity for the race. In an interview after the race, Paterson indicated that her health had been affected by Lyme disease. The three-time XTERRA champion Melanie McQuaid, who had led for most of the race and was overtaken by Paterson with less than a mile to go, collapsed 400 yards from the finish and required medical treatment. Paterson repeated as champion in 2012, winning by almost four minutes over Bárbara Riveros.
Triathlon coaching
Paterson coaches triathletes using the name Braveheart Coaching. In November 2011, she described her coaching work as "the hardest and yet one of the most rewarding things I've ever done in triathlon. You feel like you just give, give, give and the life is drained out of you."
Book
Paterson cowrote The Brave Athlete with her husband, Simon Marshall, a sport psychology expert .
Film career
Paterson had, in parallel with playing rugby with boys, taken dancing lessons as a girl, and studied Drama as an undergraduate. After completing her masters in Theatre, she began a career in acting, screenwriting and producing, and started a film production company jointly with British screenwriter Ian Stokell. She starred in the video for David Gray's song "Alibi". Together with Stokell she has written a screenplay based on the book All Quiet on the Western Front, for which they have acquired the film rights.. In July 2011 they signed Mimi Leder to direct the film adaptation, with shooting planned to start in 2012. Paterson intends to continue her film career alongside her triathlon racing and coaching. She is working on a project to produce a reality TV series in which she trains underprivileged kids to race their first triathlon.
References
Lesley Paterson Wikipedia
(Text) CC BY-SA