8.6

/

10

1

Votes

Alchetron

Rate This





Comedy, Music





Finland Sweden






Aki Kaurismaki




Mauri Sumen




English






Sakke Jarvenpaa

,

Mato Valtonen




24 March 1989 (1989-03-24)




Leningrad Cowboys Meet Moses




Matti Pellonpää

(Vladimir (Manager)),

Kari Väänänen

(Igor (Village Idiot)),

Sakke Järvenpää

(The Leningrad Cowboys),

Heikki Keskinen

(The Leningrad Cowboys),

Pimme Korhonen

(The Leningrad Cowboys),

Sakari Kuosmanen

(The Leningrad Cowboys)


School of Rock

,

Populärmusik från Vittula

,

The Doors

,

Get Rich or Die Tryin'

,

Dreamgirls

,

The Muppets Take Manhattan



An enthusiastic Siberian rock n roll band, The Leningrad Cowboys, journeys to New York with their manager (Matti Pellonpaa) and a dead member who froze to death before his dreams of success could be realized. They land a gig in Mexico, and the band, including the dead member strapped to the top of their Cadillac, drives there through the country that birthed rock music, meeting various characters along the road to success. Meanwhile, a crazed fan (Kari Vaananen) from home chases them down.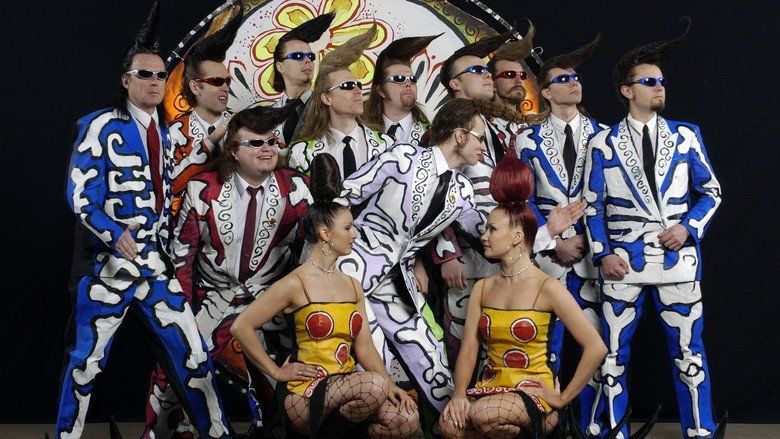 Leningrad Cowboys Go America is a 1989 road movie by Finnish film director Aki Kaurismaki about the adventures of a fictional Russian rock band (Leningrad Cowboys, consisting of members from the Finnish rock band the Sleepy Sleepers, augmented with additional musicians) that travels to the United States to become famous. The title came from the Marx Brothers film Go West (1940). After the film was released, the fictional band transformed into a real band, complete with ludicrous hairstyles.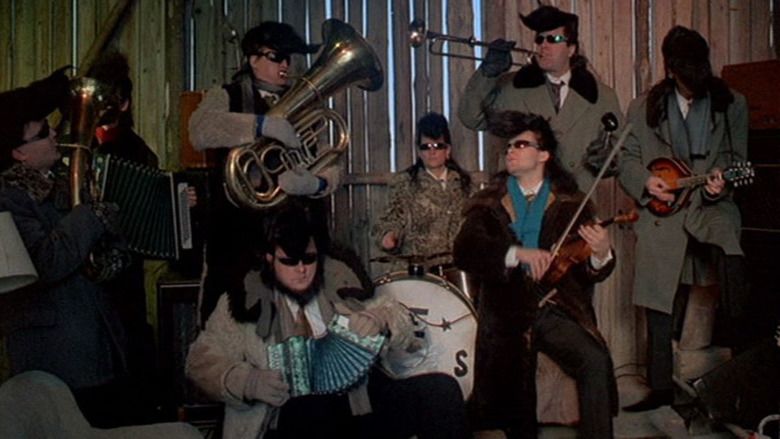 Leningrad Cowboys Go America was followed five years later by a sequel, Leningrad Cowboys Meet Moses (1994) and a concert film Total Balalaika Show (1994). The film was reissued on DVD in October 2011, as part of the Criterion Collections Eclipse series, paired with the other two Leningrad Cowboys films.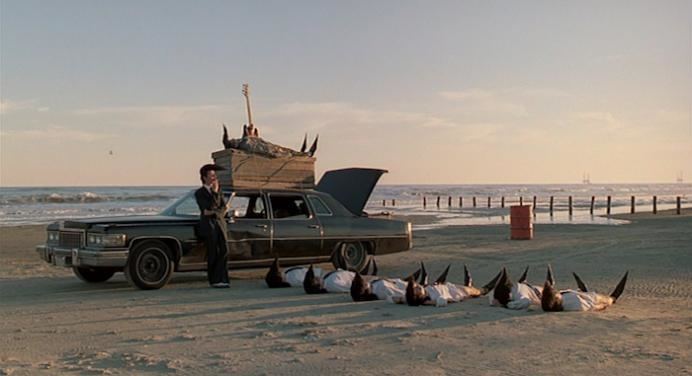 The Leningrad Cowboys, a group of Finnish musicians, and their manager, travel to America seeking fame and fortune. As they cross the country, trying to get to a wedding in Mexico, they are followed by the village idiot, who wishes to join the band.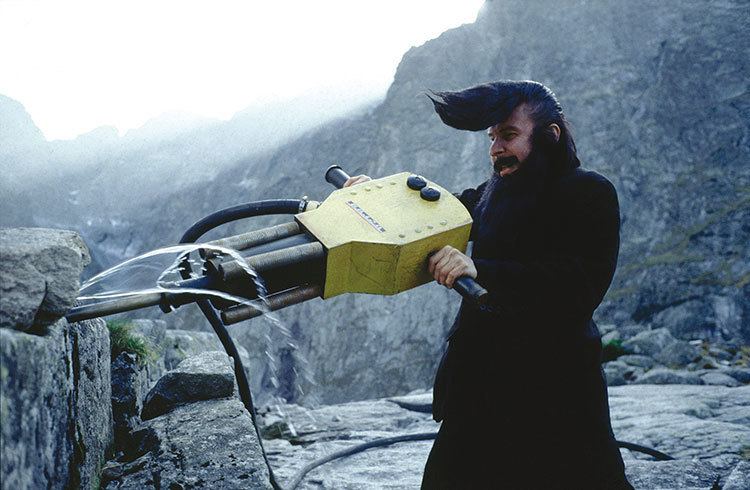 The Leningrad Cowboys, a band with foot-long quiff hairstyles and long Winklepicker shoes to match, are seeking success in Siberia, but nobody seems to like their music, except for the mute village idiot, Igor (Kari Vaananen). Thwarted by a lack of local commercial potential, they are encouraged to move to America, for people will "buy anything" there. They depart for New York, bringing with them a band member who had frozen the previous night while practicing outside.
They arrive at the CBGB bar in Manhattan. An agent offers them a gig at a wedding in Mexico and recommends that they change their musical style to rock and roll. They buy a used 1975 Cadillac Fleetwood 75 Limousine, strap the coffin carrying their frozen band member onto the roof and set off to earn their way through the Deep South, adapting their musical style to suit local tastes at each new location. All the while they are being driven on and exploited by their money and food hoarding manager Vladimir (Matti Pellonpaa), who has a seemingly unlimited supply of beer in the ice-filled coffin. Meanwhile, Igor, who stowed away on the plane, follows the band by his own means of transportation. When he finally catches up with them, they appoint him as their road manager.
During the trip, the band spends time in jail, has their car engine stolen, causes a nightclub to close after playing an unsuccessful show, and reunites with a long-lost cousin (Nicky Tesco) whose singing gives positive reception from the audience. They eventually make it to Mexico and perform their wedding gig, where the thawing bass guitarist is revived with a shot of tequila and joins the group on stage, as does Igor. Vladimir watches them play then wanders off, but the band finally finds success in Mexico, making the top ten.
American director Jim Jarmusch has a cameo as a car dealer. The film also includes cameos by blues guitarist Duke Robillard and American Rockabilly Hall of Famer, Colonel Robert Morris, with his wife Irene.
A soundtrack album was released in 1989.
The film was ranked #88 in Empire magazines "The 100 Best Films Of World Cinema" in 2010. It currently hold a 100% Fresh rating on review site Rotten Tomatoes based on 5 reviews.
Leningrad Cowboys Go America Wikipedia
Leningrad Cowboys Go America IMDb
Leningrad Cowboys Go America Rotten Tomatoes
Leningrad Cowboys Go America themoviedb.org