Lemanski Hall (born November 24, 1970) is a former American football linebacker who played nine seasons in the National Football League for the Houston/Tennessee Oilers, Chicago Bears, Dallas Cowboys and the Minnesota Vikings. He played college football for the University of Alabama.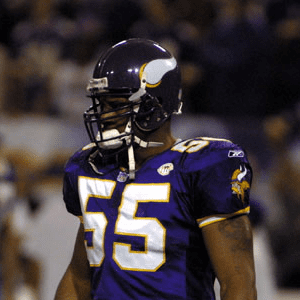 Hall attended Valley High School where he played quarterback, running back, linebacker and defensive back. He was a teammate of John Copeland, Josh Evans and Marcus Pollard. As a senior, he rushed for 1,110 yards, 20 touchdowns and also had 20 interceptions, receiving All-State honors at the end of the year.
He played for the University of Alabama from 1990–1993. As a freshman, he registered 16 special teams tackles. The next year, he was converted from strong safety to outside linebacker. He would eventually become a two-year starter, an All-Southeastern Conference selection and a part of the 1992 National Championship team.
Hall was selected by the Houston Oilers in the seventh round (220th overall) of the 1994 NFL Draft. He was a core special teams player, with his only 2 starts coming in the 1997 season.
On September 1, 1998, he was traded to the Chicago Bears in exchange for seventh round selection (#213-Mike Green).
He played the 1998 season with the Chicago Bears mainly on special teams, registering 18 special teams tackles (second on the team). He was released on September 5, 1999.
On October 27, 1999, he was signed as a free agent by the Dallas Cowboys. Despite not joining the team until the eighth week of the season, he finished with 14 special teams tackles.
On February 23, 2000, the Minnesota Vikings signed him as a free agent and was named the starter at strongside linebacker. After a fracture of the medial orbital wall behind his right eye during training camp, he was waived/injured on September 1, 2002, and later re-signed on September 11.
Hall is currently a member of the Clemson University coaching staff.