5.8

/

10

Alchetron

5.8

Rate This





Screenplay by

Carmen Daniels

First episode date

2 October 1995

Created by

Carmen Daniels




Story by

Jorge Lozano Soriano

Final episode date

23 February 1996




Written by

Carmen DanielsTere Medina

Directed by

Miguel CórcegaMonica Miguel

Starring

LuceroLuis José Santander

Cast




Similar

La Dueña, María Mercedes, Quinceañera, María la del Barrio, Cuna de lobos
Lazos de amor (English title: Τies of love) is a Mexican Telenovela produced by Carla Estrada for Televisa in 1995.
Contents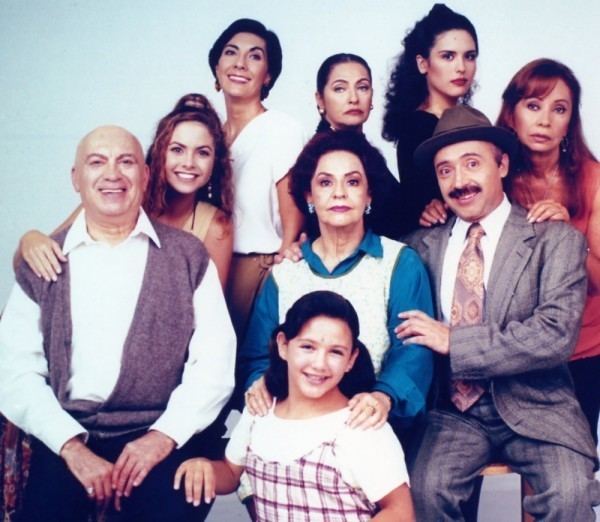 The series stars Lucero as María Fernanda / María Paula / María Guadalupe and Luis José Santander as Nicolás .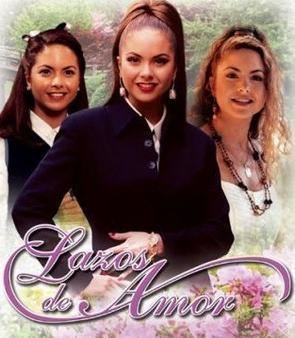 Lucero - Lazos De Amor (Audio & Video Remasterizado)
Plot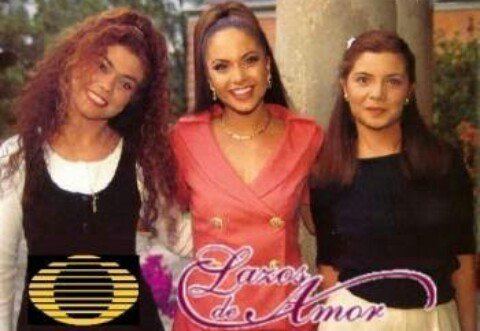 The story centers around María Guadalupe, María Paula and María Fernanda, identical triplets (all played by Lucero) with non-identical, complex personalities. When they all were very young, they were victims of a car accident that killed their parents.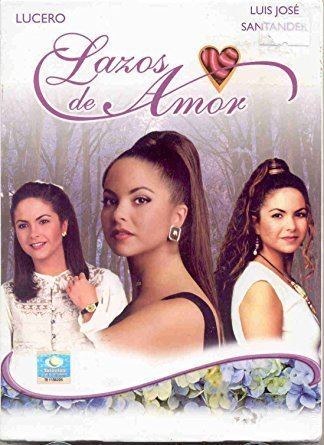 As a result of the accident, María Guadalupe is presumed dead when she disappears after falling into a river. Instead, she suffers from amnesia and forgets she has a family and two sisters. Ana Salas, who is going through a tragedy coping with her own mother's death, raises María Guadalupe as her own, even after becoming aware of her true identity.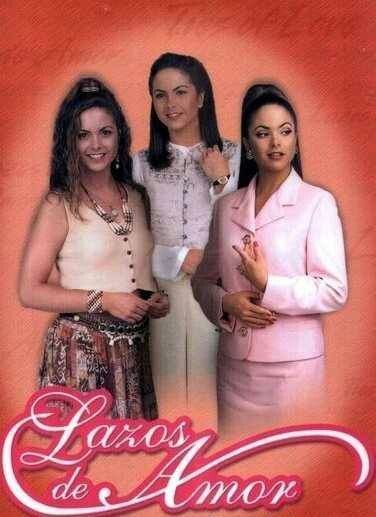 María Fernanda is a sweet girl who hopes to find her sister, but as a result of the accident is left blind. María Paula is different from her sisters in that she's glamorous, selfish and extremely jealous; however, she also harbors a devastating secret about the accident.
After an illness brings María Guadalupe and Ana to México City, María Guadalupe falls in love with Nicolás, a cab driver and good-hearted man, who had just moved to México to live with his grandmother. Living in fear that someone may recognize her daughter, Ana restricts María Guadalupe's actions. But Nicolás's grandmother learns Ana's secret without saying a word.
The girls' grandmother Mercedes and their uncle Eduardo have been searching for missing María Guadalupe for years, and the story inches closer and closer to the revelation of the truth as the ties of love eventually draw the three sisters together, weaving through the lives of those that surround them in unexpected ways.
Main
Lucero as María Guadalupe /María Paula /María Fernanda Rivas Iturbe /Laura Iturbe de Rivas
Luis José Santander as Nicolás Miranda
Guest stars
Raúl Velasco as Himself
Eugenio Cobo as Himself
Luis García as Himself
Silvia Pinal as Herself
Silvia Pasquel as Herself
María Sorté as Herself
Eugenio Derbez as Himself
Leticia Calderón as Assistant of Silvia Pinal
Controversial ending
In the final episode, Maria Paula locks her sisters up in the storage room of the mansion and holds them hostage. As their uncle Eduardo tries to rescue them, Maria Paula shoots him dead. There is an apparent off-screen melee, as both Maria Guadalupe and Maria Fernanda emerge from the room relatively unscathed, while Maria Paula is rolled out in a body bag along with Eduardo. Maria Guadalupe and Nicolas have a typical novela wedding. In the final scene, Maria Guadalupe and Nicolas are in a hotel room on their honeymoon, going through a photo album. They share one last kiss. When the camera zooms into Maria Guadalupe's face, she rubs her eyebrow with her pinky finger, which was Maria Paula's trademark idiosyncratic habit, leaving fans to wonder whether it was Maria Paula or Maria Guadalupe who died in the scuffle. To this day, it is still a favorite debate among fans of the show. However, it was a very surprising and controversial telenovela ending for its time.
Album
Due to the telenovela's success, Televisa published a soundtrack, which included previously released songs by Lucero as well as three versions of the theme song of the series.
References
Lazos de Amor Wikipedia
(Text) CC BY-SA